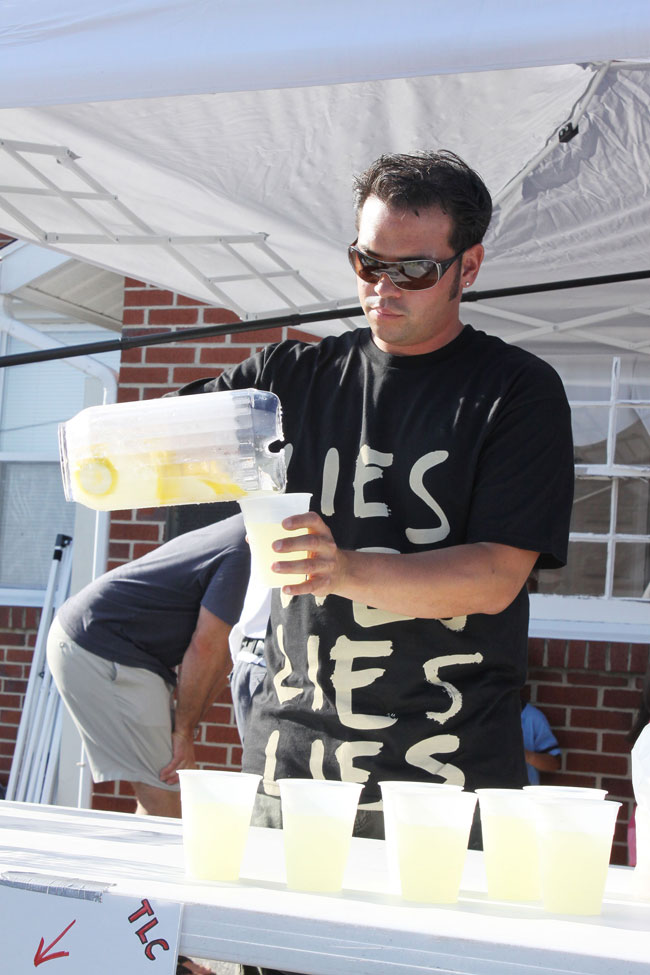 Jon Gosselin is screwing up one of the only ways he can earn money now that his estranged wife controls the reality show purse strings. The Boston Globe reveals that he failed to make a paid scheduled appearance at a nightclub at Foxwoods Casino in Connecticut. Instead, he showed up several days earlier and then didn't return when he was supposed to. What's more is that he went to the club without his girlfriend, Hailey Glassman, and then took a bunch of women back to his room. He supposedly didn't stage a free-for-all, though, and only made out with one woman, telling all the others not to post any photos from the night on Facebook:
Reality-show trainwreck Jon Gosselin, of "Jon & Kate Plus 8," bailed on a paid nightclub appearance at Foxwoods over the weekend. The tabloid regular had a deal with the MGM Grand club Shrine to show up on Saturday night, but Gosselin cancelled at the last minute, saying through his agent that he didn't want a paid nightclub visit to damage what's left of his image. As if he reputation could get any worse.

Gosselin apparently told the nightclub that his surprise appearance at Shrine and the Foxwoods nightclub Scorpion Bar earlier in the week should satisfy his contractual obligation. Staffers, who seem to have little loyalty to Gosselin after he skipped Saturday's gig, tell us that when he showed up unexpectedly at the clubs last Tuesday, confusing employees who expected him days later, Gosselin ended the night by taking a few women up to his hotel room. One staffer, a server at Shrine who says she was invited up to the room, claims that Gosselin made out with one of the women and then asked that any photos taken of the evening's events not be posted on Facebook. Classy, yes? No word on what Gosselin was supposed to be paid for the Saturday appearance or if he'll get his money.
[From The Boston Globe via The National Enquirer]
I didn't think that Jon could come across as any more of a clown than he already seems, but I guess I was wrong. The guy can't even show up when he's paid to party. It's really clear why his wife berated him constantly and I know I wouldn't have the constitution required to deal with that level of immaturity. Jon proved that he's an irresponsible petulant idiot for the upteenth time by wearing shirt that said "Lies" across the front to a charity event for his local fire department. He served up lemonade with a scowl, with the proceeds to benefit the brave volunteers. Why doesn't Jon join his local fire brigade? Maybe he can find a better male influence than Michael Lohan. Lord knows he needs someone to tell him what to do now because he can't find his ass from his elbow and gets distracted by the slightest whiff of a female.
In related Jon and Kate news, which has thankfully abated slightly, Kate is going to appear on Larry King Live tonight. Radar Online reports that she's been taking the high road and hasn't trash-talked Jon and all, and that she's not going to start. She really doesn't need to do any more interviews, in my opinion. If she wants to keep improving her image all she has to do is hang out at home with the kids while her husband f's up all over the east coast.
Jon Gosselin is shown in Reading, PA on 8/24/09. Credit: INFPhoto.com