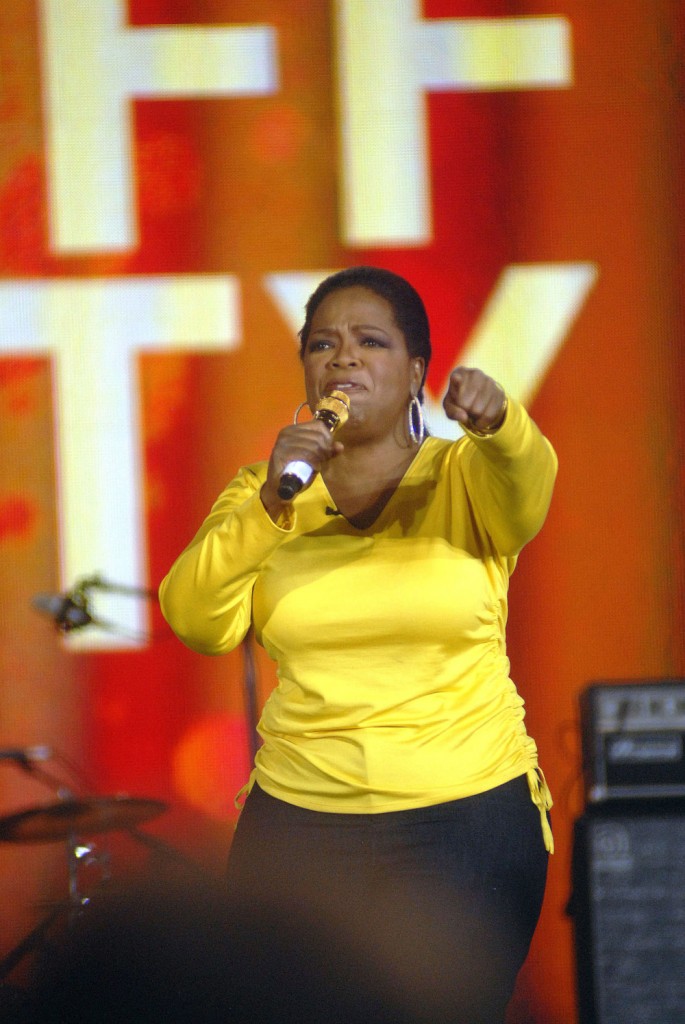 The 24th season of Oprah Winfrey's venerable talk show kicks off on Sept 14 and the woman who is actually running things in this country (don't front, you know it's the truth) has noted which person of interest she desperately wants an interview with for the new season.
O wants to speak with kidnap survivor Jaycee Dugard – the young woman who miraculously appeared last month after being imprisoned by her perverted captor for 18 years.
The talk show queen told "The Insider" this week that the girl kidnapped 18 years ago is one of the rare interviews that she cares about landing.

"I want that interview," Oprah told Samantha Harris. "Obviously, like everybody else in this business, I have 'my people' working on that. Now, this is the truth…I really don't care about getting interviews first and all that stuff….Really, truly, I don't play that game. I feel like if somebody wants to talk to me, they will talk to me. If they don't want to talk to me and they want to talk to whomever, fine. But this is the one I want."

Oprah added, "It's the first time I have ever called up a producer and said, 'Are we on this story? Because I want that interview!'"
[From The Huffington Post]
Don't be surprised when Winfrey lands that interview and soon. What Oprah wants, Oprah gets. Dugard is probably right now on a therapist's couch and Winfrey will just have her shrink's office moved to the Harpo studios in Chicago for convenience.
Here's Oprah at her 24th season kickoff party in Chicago yesterday. Images thanks to WENN.com .