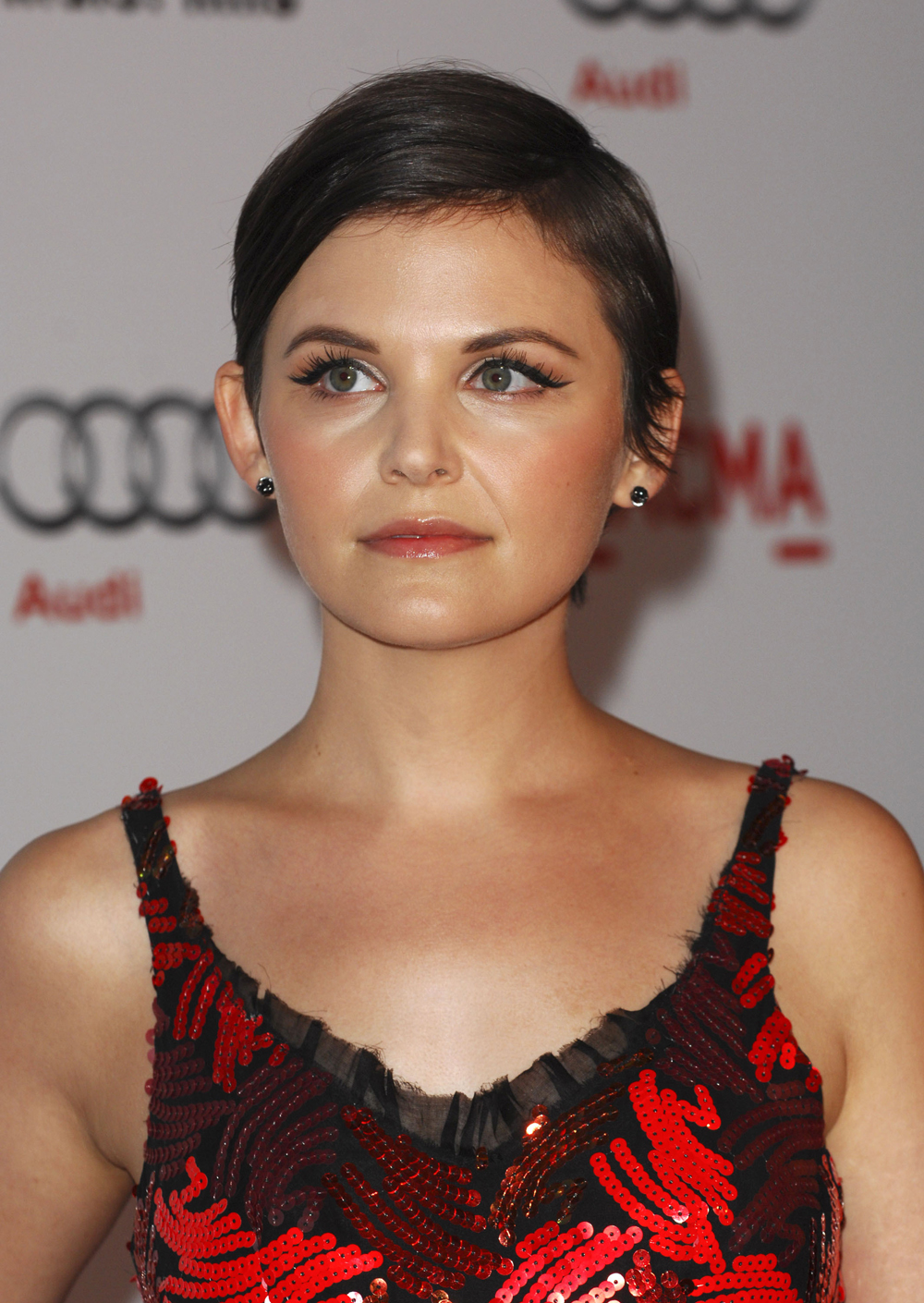 Here's my confession: I'm not any kind of animal rights activist, and yet I love animals. I love eating meat, but I know I wouldn't want to if I saw how it was made. I know so many livestock animals are treated poorly, but you'll only take this chicken wing from my cold, dead hand. I know so many animal rights people have their hearts in the right place, and when they start in about one of my most beloved meats, I get upset. So it is with Ginnifer Goodwin.
Ginnifer is trying to destroy Thanksgiving. Instead of eating a juicy turkey with fluffy mashed potatoes, all slathered in gravy, Ginnifer wants us to skip the whole bird-slaughter stuff. She's become a vegan, and she thinks we should adopt a motherf-cking turkey. Now… here's the thing. I don't hate vegans, and I don't hate Ginnifer for adopting all of the turkeys her little heart desires. But asking me to skip the turkey? On Thanksgiving? Seriously?
Thanksgiving may be weeks away, but Ginnifer Goodwin thinks it's time to talk turkey. The star of HBO's Big Love is urging the public to skip the savory poultry this holiday season and adopt a turkey instead.

Goodwin – who went vegan last year – has teamed up with Farm Sanctuary to launch the animal protection organization's Adopt-A-Turkey Project, which is designed to rescue commercially-raised birds from ending up on the dinner table.

"After spending time with the rescued turkeys at Farm Sanctuary's shelter and seeing how similar they are to my furry companion animals at home, I knew I needed to do everything in my power to protect these friendly and curious birds from the daily pain and suffering they endure on factory farms," says Goodwin.

The organization has rescued more than 1,000 turkeys since 1986 by giving people the opportunity to adopt a bird, who will live at one of Farm Sanctuary's two shelters in New York and California. For a one-time donation of $25, the turkey sponsors receive a special certificate with a color photo of their rescued bird and fun details about their new friend.

With than 45 million turkeys slaughtered each year for Thanksgiving, Goodwin wants people to consider what they're eating for the holidays.

"With so many delicious, cruelty-free Thanksgiving dishes available, there is no reason why any living being should be treated like an unfeeling commodity," says Goodwin. "I encourage everyone to start a new, compassionate Thanksgiving tradition this year and Adopt-A-Turkey, rather than eat one."
[From Radar]
Fun fact about turkeys: Ben Franklin once wrote that the turkey should be America's national bird. He wrote in a letter to his daughter: "For my own part I wish the Bald Eagle had not been chosen the Representative of our Country. He is a Bird of bad moral Character. For the Truth the Turkey is in Comparison a much more respectable Bird, and withal a true original Native of America . . . He is besides, though a little vain & silly, a Bird of Courage, and would not hesitate to attack a Grenadier of the British Guards who should presume to invade his Farm Yard with a red Coat on." See, now if the turkey were the national bird, we couldn't kill it or eat it. I also love the idea that Ben Franklin makes distinctions between birds "of bad moral Character" and more respectable birds.
Another fun fact about turkeys – a turkey once attacked my mother's car. She was driving down the highway and a wild kamikaze turkey threw itself into my mother's car, shattered her windshield and she had to be hospitalized. My point? I don't give a sh-t if they have good moral character, they're dumb birds and I'm going to eat them.
Here's Ginnifer at the screening of 'The September Issue' at the Los Angeles County Museum of Art on September 9th. Images thanks to Johnny Louis /WENN.com .