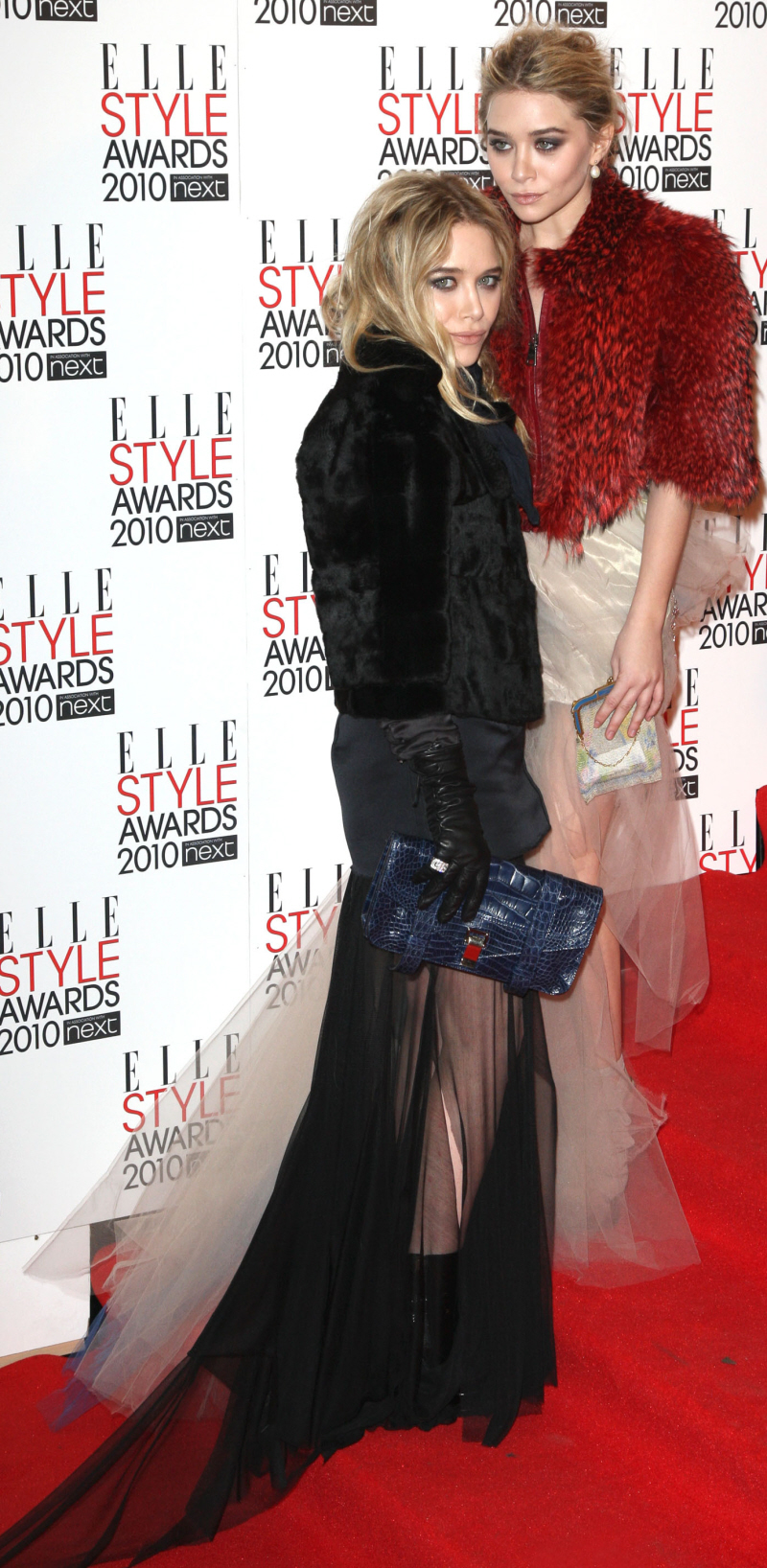 In case the Olsen twins hadn't already achieved world domination – or at least fashion world domination – they're one step closer. The girls, who already have two well-respected lines, "The Row," and "Elizabeth & James," are stepping down into the mid-priced market. The Row is carried by stores like Bergdorf Goodman, and Elizabeth & James is a little more affordable but still out of reach for most of the teen crowd. Never ones to pass a good marketing opportunity by, the girls approached JC Penney with the idea for a $20 – $50 line called Olsenboye, and Penneys jumped at the idea. Along with some cupcake-based viral marketing.
Mary-Kate and Ashley Olsen are expanding their fashion reach. The sisters, entertainers and marketers almost since their infancy who last week became members of the Council of Fashion Designers of America, have signed a deal with J.C. Penney Co. Inc. to launch Olsenboye, a junior brand that will be exclusive to the chain.

The collection will have a major rollout, set for 600 Penney's stores in February. But the company aims to generate curiosity among teens well before the launch with what amounts to a new marketing approach for the retailer built around previews, limited offerings and digital, guerrilla and viral marketing tactics.

The effort kicks off Monday with an Olsenboye truck cruising around New York selling merchandise and giving out cupcakes, balloons and pins, and empty racks in 50 high-profile stores will be covered in Olsenboye shrouds. Beginning Nov. 6, Olsenboye will be available on jcp.com and in those 50 stores, including the Manhattan flagship, for a limited time.

There also will be a teaser video for the preview collection on olsenboye.com featuring teen characters. For the full launch in the spring, there will be broadcast spots, magazine print ads and direct-mail pieces. There also will be an interactive digital campaign on jcp.com, Penney's teen Facebook page and Twitter.
[From Women's Wear Daily]
Mary-Kate and Ashley did have a fashion line with a very low price point for Walmart, but they don't seem to be putting much into that anymore. Several internet sources cite the line as dead, but on Walmart's website they're still carrying a few items with the girls' names attached, including cosmetics and lamps. No clothing though, and the lamps go for up to $232 – quite pricey in Walmart terms.
From the preview outfits on WWD's site, I'm not a huge fan, but it seems in line with what the youngsters are wearing these days. I love the clothing from Elizabeth and James and The Row, but they're way beyond my budget. That said, Olsenboye is a completely different look altogether, so it's not like I'd think, "Well, I can't afford this Olsen line so maybe I'll try this other one instead." I'm surprised Mary-Kate and Ashley have gone so long without focusing on their tween/teen market base. It makes sense that as adults they want to spend more of their time on their high priced lines, but they were ignoring a huge demographic of potential buyers when they phased out their Walmart line. It's a smart move to say the least. And no one turns away free cupcakes. Well, except the Olsen twins.