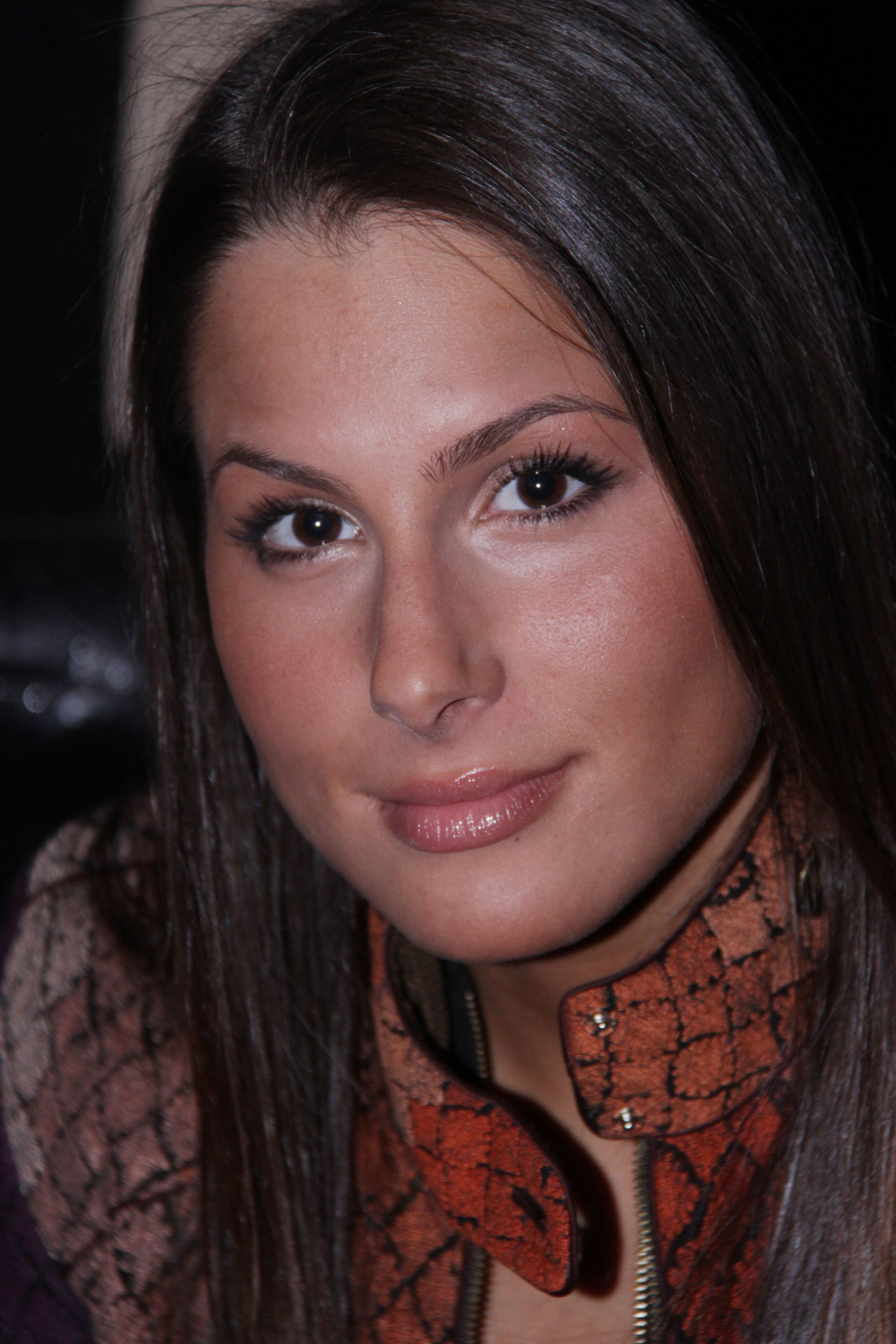 Eliot Spitzer's hooker, Ashely Dupre, has a new weekly column in the NY Post in which she dispenses love advice. Because Ashley Dupre, allegedly 24, has a wealth of experience to draw on as a committed wife and mother – or just spreading her legs for cash – whatever. Ashley overreaches immensely by telling us all that children can drive a wedge in a relationship and that we need to stroke our husband's… egos. It's implied that if we don't do so they'll end up calling in a professional. The Post even lets Ashlee put in some titillating details about how she bought a vibrator and got all hot from the instructional video.
Are there telltale signs a man isn't happy in his marriage? — J. Marshall, 37, East Village

Guys are primal. They're proud and need to be treated like they're proud and special.

Girlfriends do that for the most part. But I think that wives with children have so much pressure on them, the natural thing is for the kids to take priority. The husband feels secondary and in one form or another may seek out that required special attention outside the marriage.

Guys are so easy to please and I don't just mean sexually. We all need to feel loved and appreciated. Ask yourself, when was the last time you did something to make your husband feel loved, special and appreciated . . . and if you can't remember, then that's your sign right there.

The children are a product of your love for each other. Your relationship should always be priority. Always. Remember, happy parents usually means happy children.

My girlfriend says she doesn't like porn. Is she lying? — David K, 36, TriBeCa

Some women don't like porn and some love it. I'm not big into it myself. But I must say, I was buying the Liberator [sex aid] and I was watching the demonstration video for all the different positions and I was thinking about my boyfriend at the time, and it got me super turned on . . . just thinking about him and us, and exploring all the different positions on this thing.

Try sending her an e-mail of a soft-porn clip and say "I can't wait to do this to you tonight." And see what she says.
[From The NY Post]
This is the same girl who recently said "When you sleep with a married man, you're helping him stay married" and repeatedly compared prostitution to dating. I'm not sure why she's being considered some kind of relationship expert, but that's probably not the point. She's getting publicity for the Post, much like the time she appeared topless on the cover.
The post really is a cheap rag, isn't it? Gawker wonders who Dupre slept with to get the job and points us to this tweet by Post writer Justin Rocket Silverman, "I met Ashley Dupre on Friday. Total sweetheart. Super cute too. Obviously." Yeah, and she really knows how to make a relationship work. Just listen to the trite pearls of wisdom she comes up with. "It's the little things that married people sometimes forget. Like spending romantic alone time together. I think sometimes you get so wrapped up in the kids, you put your relationship second by default and that's definitely not healthy for the relationship." Never heard that one before.
Asley Dupre at a fashion show in New York on February 13, 2009. Credit: WENN. Also, photo of Ashley in New York on July 23, 2007.