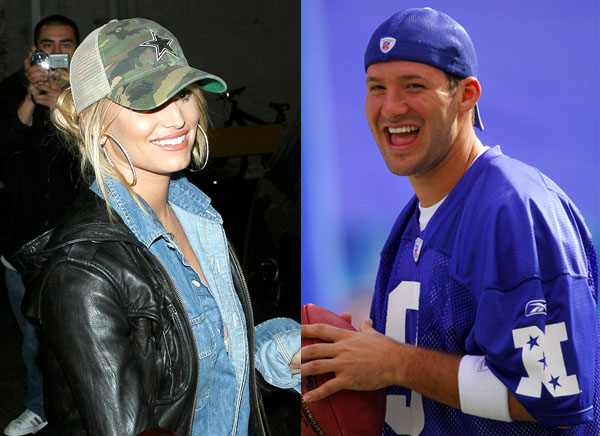 Jessica Simpson had her lawyer send a screeching cease and desist over to OK! Magazine for the article that we reported on about how she was dumped by quarterback Tony Romo. It's written in a pseudo intellectually superior and whiny tone and is one of the more amusing threatening legal letters we've read. It sounds like the lawyer took lessons on how to sound like an authority from those prison dudes on In Living Color. Remember them? Here are some highlights from the PDF file available on TMZ:
As I am disinclined to dignify OK!'s unfounded accusations through repetition, I will not respond to each of the Article's baseless assertions, although my failure to do so should not be construed as acquiescence in the same, which it most assuredly is not. To avoid any lingering misapprehension on the issue, however, I hereby confirm, on the behalf of Ms. Simpson, that the contents of the Article are entirely without basis. In that regard, albeit without limitation, (1) Mr. Romo and Ms. Simpson have not broken off their romatic relationship; and (2) Ashlee Simpson has made no effort to "distance herself" from her sister, Jessica, with whom she remains extremely close.

Your publication's effort to damage Ms. Simpson's romantic and familial relationships and erode her public standing through dissemination of un-attributed and false rumor is not only unseemly, it is actionable as defamation per se, as it tends to "expose [Ms. Simpson] to public contempt, ridicule, aversion or disgrace."
[From letter from Simpson's lawyer found on TMZ.com]
Maybe celebrities need to do this so that magazines stop making shit up about them, but when it involves a story that isn't a huge deal they're better off putting up a blog post on myspace or their official website instead of paying some lawyer to send letters like this. It's cheaper and better PR for a celebrity to personally clear the air, but maybe Simpson wants to scare OK! into not reporting negatively about her in the future.
It isn't just OK! that's saying Jessica got dumped by Tony. The National Enquirer is reporting it too, and they add the bombshell that Tony was cheating on Simpson the entire time with his college sweetheart. What's more is that he supposedly plans to propose to the other woman on Valentine's Day!
Dallas Cowboys quarterback Tony Romo has dumped Jessica Simpson and is going to propose marriage on Valentine's Day to his college sweetheart, the Enquirer has learned exclusively.

And here's a shocker for Jessica: The entire time Tony was dating her, he was two-timing her with Crystal Kasper – a 25-year-old optometrist he first fell for during his student days at Eastern Illinois University.

"If you could see Tony's phone bill from all the calls and text messages he sends Crystal, you'd be stunned," said an insider close to the quarterback.

"They couldn't hook up much during the season. She was finishing her doctoral studies in Florida. But I know Tony flew Crystal to a game in Chicago where they spent time together.

"Tony's family is happy because he's dumped Jessica and the Hollywood scene."
[From The National Enquirer, print edition, February 4, 2008]
The article goes on to say that building is almost complete on Tony's $1.4 million home on the lake in his hometown of Burlington, WI, and that he wants Crystal to move in with him. He's going to have a housewarming party on Valentine's day and plans to propose to her then. Guess it won't be a surprise after this.
How stupid is Jessica Simpson going to feel if her ex gets engaged to another woman right after she threatened OK! Magazine for reporting that they broke up?