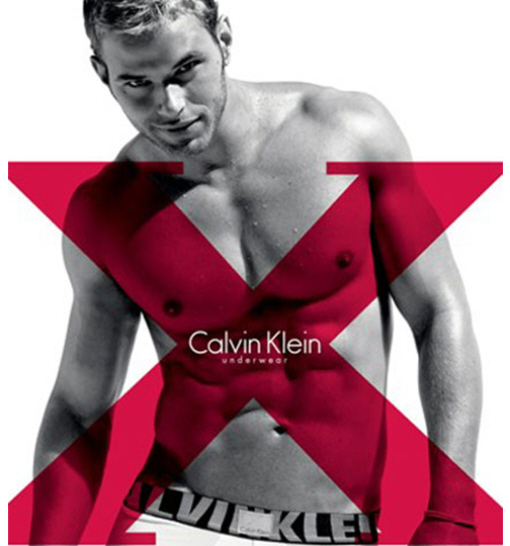 Here is Kellan Lutz's new ad for Calvin Klein underwear. Sigh. Am I the only one totally turned off by Kellan Lutz? He's all over the place these days, just because of his part in the Twilight series and 90210, I guess. That, and the guy seems to go out to for the opening of an envelope. Seriously, the photo agencies are flooded with images of this guy leaving after-parties and clubs. Aesthetically, he's not bad looking, but he just seems… weird, I guess. My gaydar beeps with him, which in and of itself doesn't make him weird or anything. It's just that he seems to be putting himself out there as some kind of hetero stud. And I'm not buying it.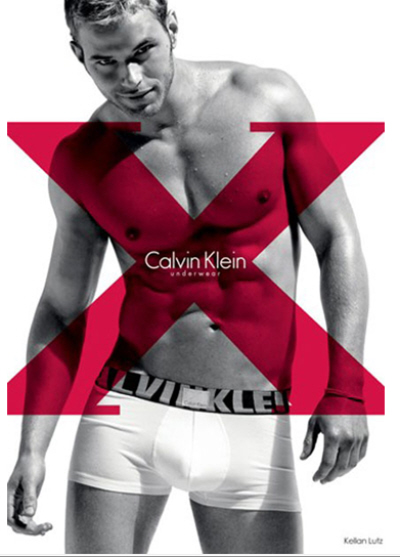 Hot! Hot! Hot!

Twilight hunk Kellan Lutz is among the hunks stripping down to their skivvies in new ads promoting Calvin Klein's latest male underwear collection, X. The campaign also features True Blood star Mehcad Brooks, Spanish tennis star Fernando Verdasco and Japanese athlete Hidetoshi Nakata.

According to Women's Wear Daily, the new X campaign promises to be Calvin Klein's most digital to date. It launches March 1, so keep your eyes open for behind-the-scenes videos; interviews with the four hotties and (gasp!) 3D-effect versions of the ads.

"We're thinking bold, graphic and provocative, as always," said Bob Mazzoli, chief creative officer for Calvin Klein Underwear.

How did Lutz, 24, get in shape for the ads?

"I swear, candy helps! Gummy bears!" he told UsMagaizne.com at a Calvin Klein cocktail bash Jan. 28 in L.A. "It helps fight the hunger of higher calorie foods, but it is bad for the teeth."
[From Us Weekly]
So, long gone are the days when someone actually dangerously sexy, like Mark Wahlberg, was actually modeling for Calvin Klein, right? Actually, there are more ads from this series, and a couple of these guys are kind of hot: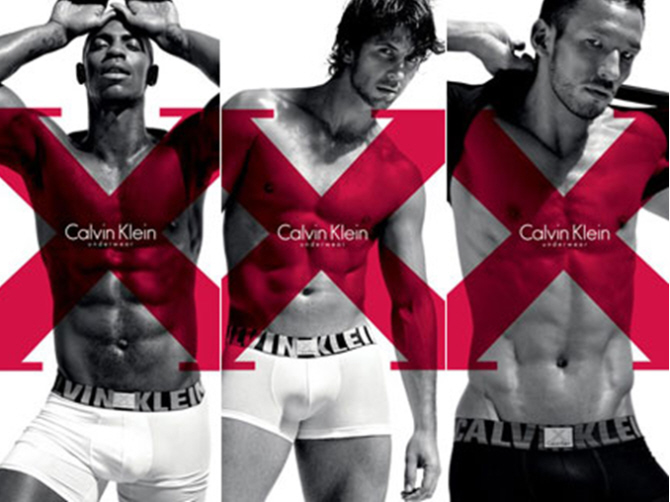 From the left: Mechad Brooks (from True Blood), Spanish tennis player Fernando Verdasco and Japanese soccer player Hidetoshi Nakata. Verdasco is very sexy, right? I've never heard of him, but I'll be keeping tabs on him now.
Calvin Klein ads courtesy of Marie Claire UK.