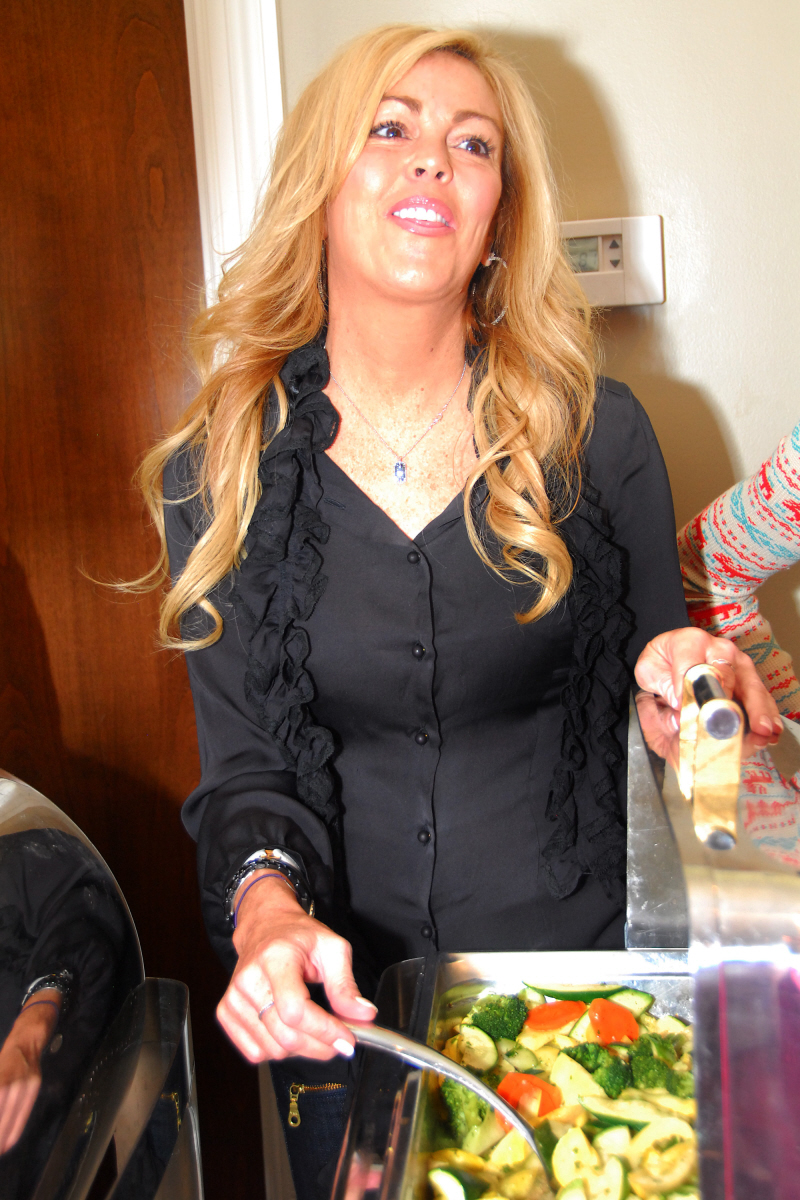 Last year, Dina Lohan ("Mother to the Stars") introduced her newest incarnation: that of "budget shoe designer". We had a lot of fun with the whole idea of Dina designing cheap anything, but what was especially hilarious was Dina's idea for the shoe line's brand name: "Shoe-Han"! Shoe-Han was genius. Shoe-Han was going to be an epic success. Shoe-Han was going to save the world. And now the dream is dead! Sob. Fox News Pop Tarts reports that the "much-hyped" shoe line has fallen through. Due to the economy! It's like they didn't get the orange-streaked memo that Shoe-Han was budget!
In October last year, Lindsay Lohan's mother Dina Lohan made headlines with the announcement that she was partnering up with Long Island-based shoe company Lovemyshoes.com to launch (and become the national spokesperson for) her very own footwear line called "Shoe-Han" which was slated to be ready by Mother's Day 2010.

However, Pop Tarts has learned exclusively that the much-hyped deal has already fallen through.

"Love My Shoes regrets to announce we are not moving forward with the Dina Lohan line of shoes at this time due to continued economic sluggishness and the prevalent mood of today's shoppers," a rep from the company told us. "Love My Shoes and its President, Robert Yeganeh, wish Dina continued success in all her projects."

But according to a rep for Lohan's shoes, the star mom is still determined to accessorize your feet.

"There was a miscommunication over finances, this was too local and we need a larger partner," said the rep. "We are currently exploring other options, and we will have another announcement soon."

We wait with bated breath.
[From Fox New Pop Tarts]
I would be willing to kick in $5 to invest in Shoe-Han. But I want to be on the board of Shoe-Han, and I want there to be board meetings as often as possible. And I demand, as an investor, that all the shoes come in shades of "Dina Lohan orange". Like, here are some ideas that I'd like to give Dina free of charge. How about the Shoe-Han Ultra Heel (5 inch stilettos) in either Dina Burnt Umber or Dina Sienna?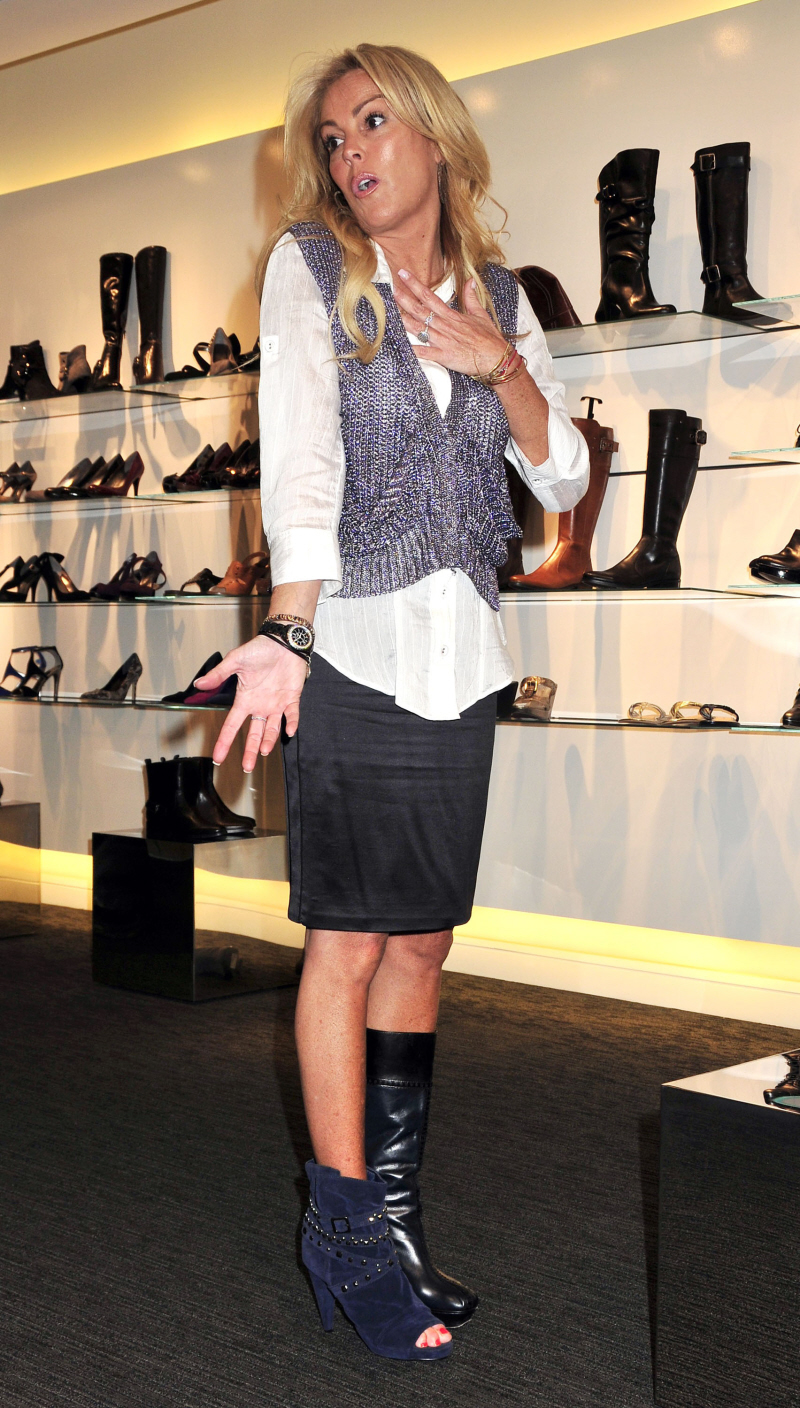 Dina serving food at a pre-Thanksgiving charity on November 24, 2009. Also, Dina at the launch of Shoe-Han on October 8, 2009 in New York. Credit: WENN.