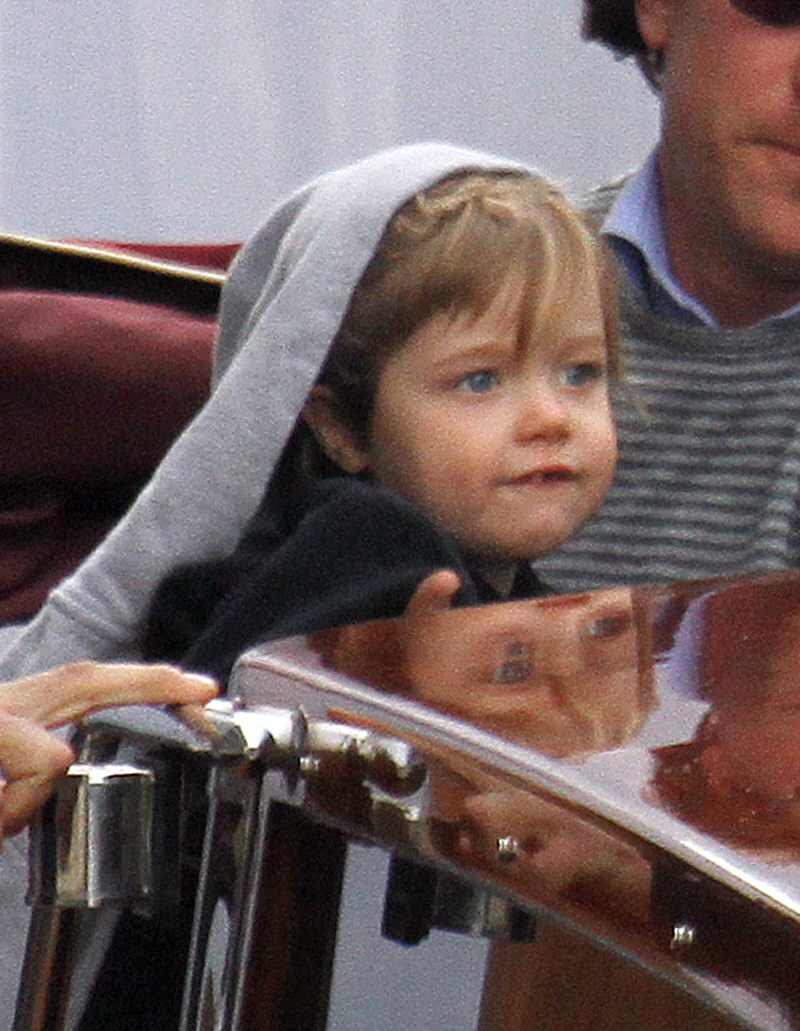 When we were all sitting around yesterday playing the new game "Guess the Mystery Jolie-Pitt Child" (I still say it's Fax Cannes Jolie-Pitt, by the way), it looks like we were all being played. Played, I tell you. Because we were doing exactly what The Gerbils Wanted. The Gerbils wanted us to look at cute photos of the Jolie-Pitt family out and about in Venice because those photos just add to the collective delusion that Brad and Angelina are still together. Because they're not!!! Because it's all a huge conspiracy to discredit all of the sources saying that they're no more, so they show up together all the time, and then the jokes is on us, right? Whatever. I can't keep up with the logic of all of it. There is no logic. But that that doesn't stop Page Six from trying to discredit The Gerbils: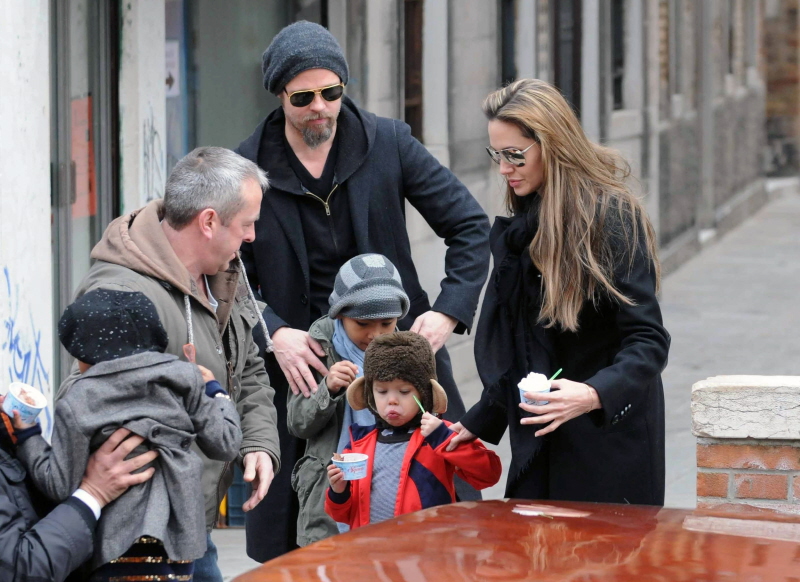 Those happy family photo ops in Venice are being staged "like a military operation" to quash reports that Brad Pitt and Angelina Jolie are splitting, sources said. The pair, who have vehemently denied a rift, have been seen daily as a family unit in the romantic Italian city, where Jolie is filming "The Tourist" with Johnny Depp.

A spy said, "They are usually very shy about being photographed, but now they're making a point of being seen in public as a happy family unit. They're making a statement. They want the world to know the reports are wrong and they are strong."
[From Page Six]
You know who has consistently used that phrasing – "like a military operation"? Ian Halperin. My guess is that Halperin is Page Six's "spy". That being said, I would imagine the only way to do anything with six children is have everything run like a military operation. I have no idea how Brad and Angelina aren't wandering around, covered in feathers and jam and cookie dust, wondering whether they lost the Empress Zahara in Cambodia or Pakistan.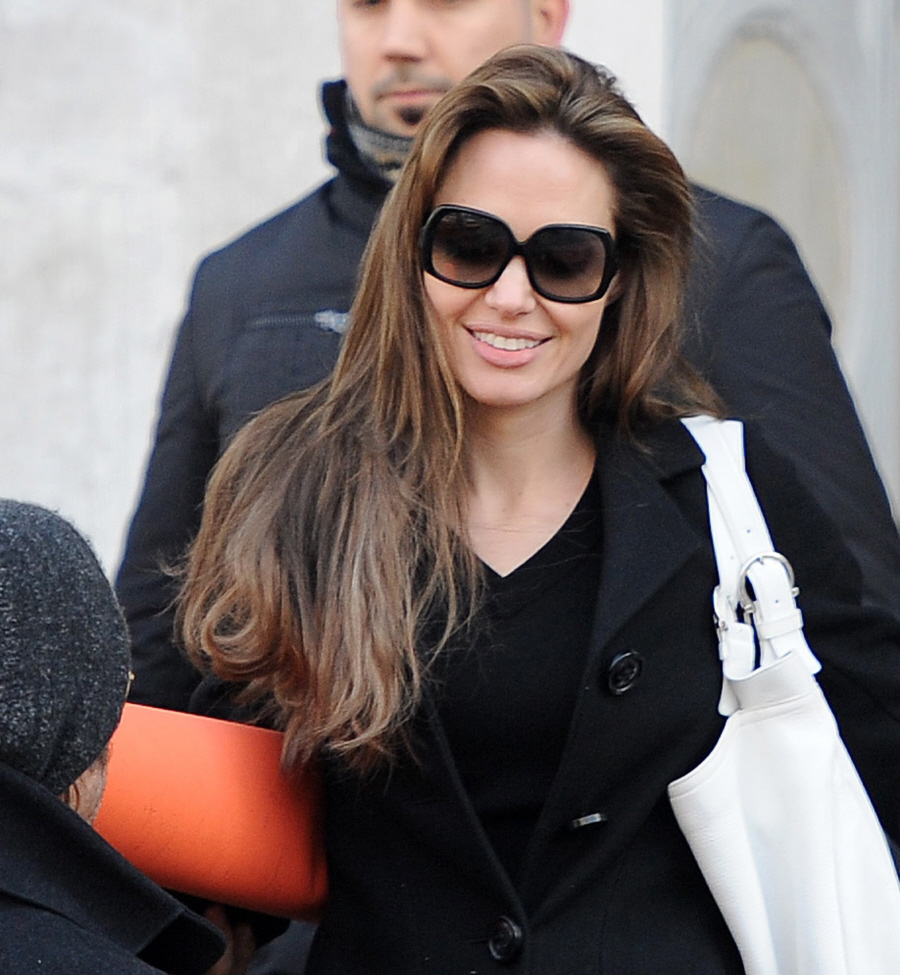 Jolie-Pitts in Venice on February 18 2010. Credit: INFphoto.com. Also, on February 16, credit: STLA/Fame Pictures.