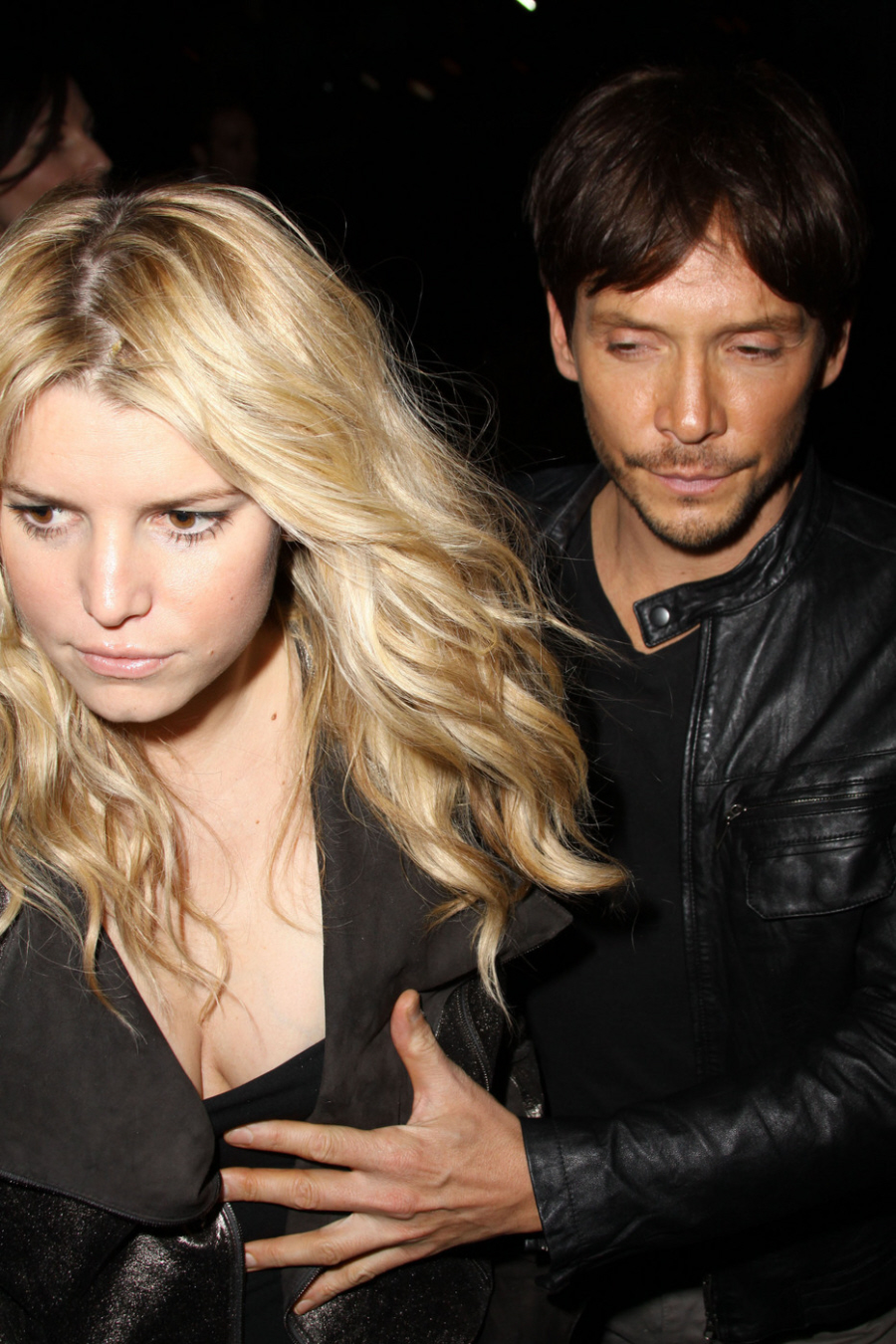 This is maybe the funniest photo I've ever seen of Jessica Simpson. That's her gay best friend/hair stylist Ken Paves, by the way. He just wanted to see what all the fuss was about, so he decided to cop a feel of Jessica's enormous boobs as they were leaving her dad's birthday party. Sidenote: I love that Paves is big enough part of Jessica's family that he's invited to family events, like her dad's birthday. God knows, Papa Joe probably loves Ken more than Ashlee, the forgotten Simpson. Anyway, as Jessica and her "date" Ken were leaving, I guess Ken was trying to grab Jessica's arm or help shield her from the photographers or something? Pacific Coast News claims that he "mistakenly grabs her boob" but look at his face. He knows what he's doing. Cue Jessica and Ken's marriage of convenience in 3…2…
In case that wasn't enough, Jessica tweeted a photo of herself in the midst of a facial. She tweeted: "The Price Of Beauty

Thanks La Mer for the upper and lower zone radiant mask." Here's the Twitpic: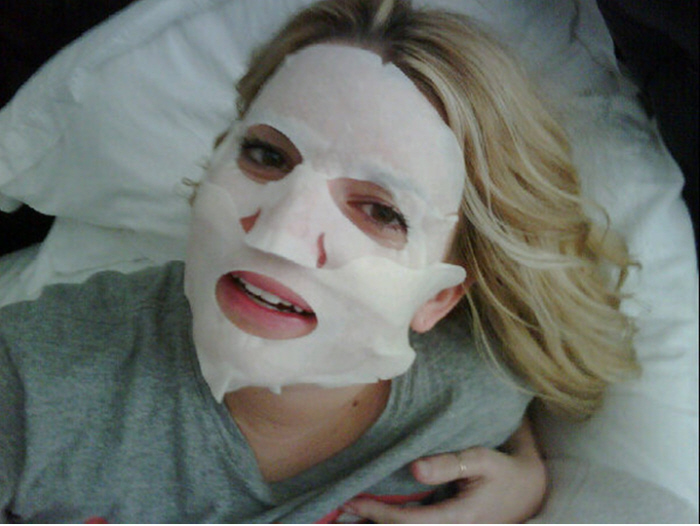 At first glance, I honestly thought that Jessica had draped pieces of bacon across her face, and my first thought was "of course." But she hadn't, and now I'm ashamed! But not really.
In other Jessica news, Billy Corgan gave an interview to the Chicago Tribune, and he briefly discussed the Jessica situation, in between discussing his love of wrestling. Regarding that sport, Billy said: "If a wrestler can embody a character, you'll go along for the ride… Part of my attraction to that world is that I put the same energy into it that I used to put into my music world. It's not political for me. In the musical world, it got political. I stopped reading all music press and now just read wrestling press." Uh… so wrestling is now high art, I suppose. Or so unhip, it's now kitsch and therefore cool.
Regarding the rumored romance between he and Jessica, Billy says: "The stuff that I've seen doesn't have any bearing to the reality that I'm in. It's like being in a cartoon. It has nothing to do with what's really going on or how I feel." He also said that he and Jessica had been in the studio together working on "the theme song for her new TV show… it has an interesting concept. She goes around the world to show how different people perceive beauty. In some cultures, bigger is better. In some, smaller is better. It's interesting. I ended up writing part of [the theme song]. It has a little bit of an alternative rock edge, but it's still very pop-y." PopEater points out that People Magazine claims they've been dating for four months, and that Billy, in Jessica's words, "braids my prayers". So… my guess is that they're doing it and Billy doesn't want to admit it. Poor Jessica.
Jessica and Ken Paves in LA on February 19, 2010. Credit: Pacific Coast News. Additional photo of Jessica, courtesy of her Twitter.