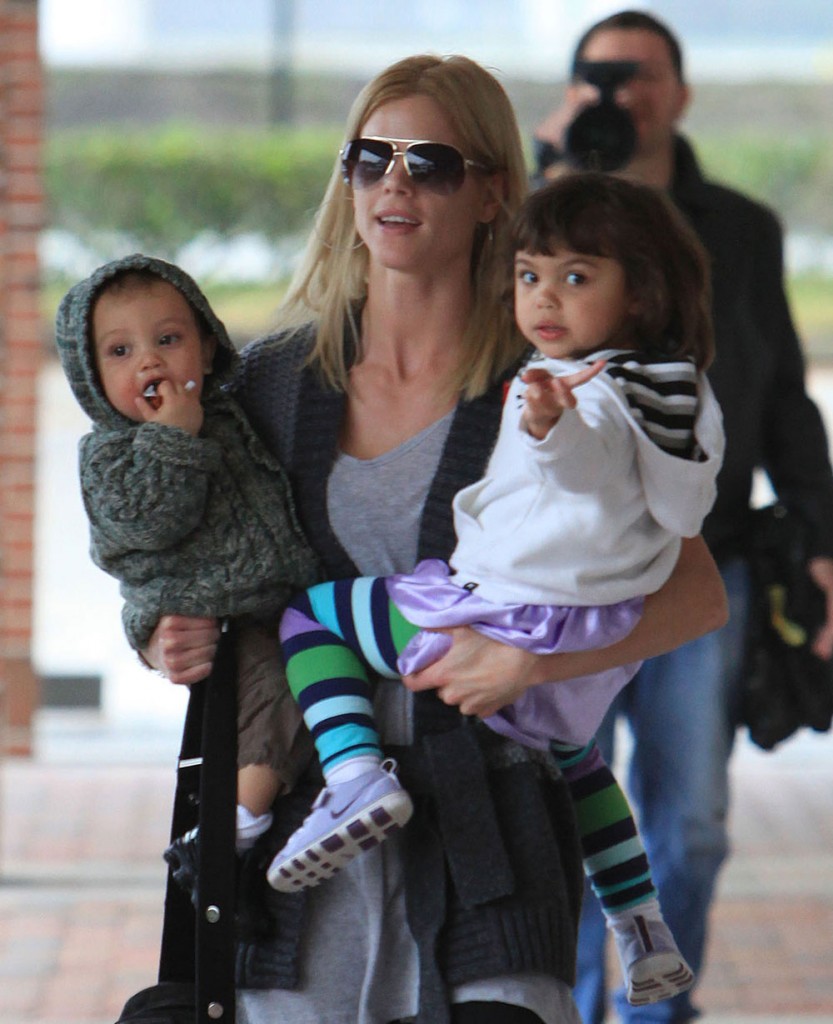 On Friday we heard from the National Enquirer that all was predictably not well in Tiger Woods' household and that he had a conniption fit before his televised scripted apology because his wife Elin refused to show up to offer silent support. There was also news of a blowout during a couples therapy session after he refused to name all his mistresses. (As many of you pointed out, it's not like he would have been able to remember them all, anyway.)
Despite all the news of their problems, Tiger and Elin are supposedly working things out. TMZ reports that they've been living together for over a week. Tiger has been frantically practicing golf when weather permits in order to prepare for his comeback, which could be as early as next week:
Tiger Woods' family life is getting back to normal — TMZ has learned the golfer has made it a whole week living under the same roof as his wife Elin Noredgren and their two kids.

Sources close to the family tell us Tiger's been staying with the family at their Isleworth estate for the past 8 nights — and during that time, we're told Elin has been seen around town with a rejuvenated demeanor.

As for Tiger, he was practicing like a man possessed before the weather got bad — but with the rain coming down for the past few days, he's been stuck indoors.

As we previously reported, Woods is expected to make his return to golf on March 22nd at the Tavistock Cup — but word on the street is Elin is not expected to attend.
[From TMZ]
We heard two weeks ago that Elin and Tiger were moving back in together, which makes this sound like it was planned out in advance of Tiger's return to golf. So is this all spin from Tiger's people? Is Elin motivated by love for Tiger and/or did she receive a hefty settlement for sticking around? She hasn't left him yet apart from a holiday visit to her native Sweden. Since Elin isn't talking, we only have her behavior to go by and while she isn't wearing her wedding ring she hasn't bolted and filed for divorce like a lot of people expected her to.
Elin is shown out with daughter Sam and son Charlie on 2/8/10. Credit: Fame Pictures