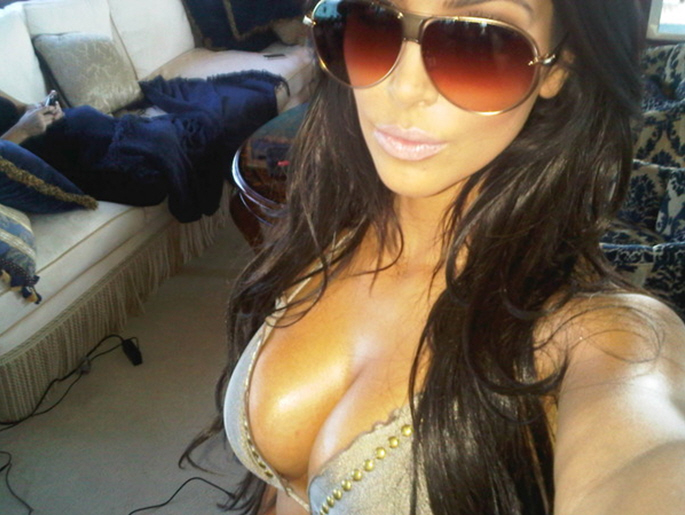 These are some new photos of Kim Kardashian, all of them from Kim's Twitter. She spent the weekend issuing a flurry of Twitpics (or whatever they're called), all of them featuring Kim in various bikinis, posing provocatively. Considering Kim's breakup with Reggie just became public knowledge last week (even though I suspect they've been broken up for a month or so), this whole "look at me, my boobs are fabulous" thing strikes me as desperate. It also confirms (in my mind) that Kim was the one to get dumped, and she's trying to prove she's still got it, or she's trying to remind Reggie of "what he's missing." Or she's trying to show up that alleged "other woman" that Reggie may or may not have "cheated" with. But that's all just my opinion – the way this thing is playing publicly is that Reggie wants to get back with Kim, at least according to Radar's "source". Here's more:
The on-again, off-again romance of television starlet Kim Kardashian and football star Reggie Bush has taken another twist, with a source close to this week's break-up revealing to RadarOnline.com, in an exclusive interview:"It's not over ­ yet!"

Reggie got hit with the Tiger Woods/Jesse James treatment this week when he was embroiled in a cheating scandal, after being linked to blonde January Gessert.

Bush and Gessert reportedly had an all night tryst at the New Orleans star's house on March 16th, after the two met at Sunset Strip bar-restaurant Red Rock.

The National Enquirer's photographers caught Gessert leaving Reggie's home the next morning at 7am. RadarOnline.com also brought you the world exclusive photos of the pretty blonde waitress and the New Orleans Saints star.

But Reggie has denied cheating and took to his Twitter page to protest his innocence.
According to a close confidant, that Tweet "was meant for Kim more than anyone."

"They are not done with each," the source said. "They have problems but they still love each other. I won't be surprised to see these two get back together in a few weeks."

Meanwhile, Kim ­ once bitten, twice shy – is playing it oh so cool.

"Reggie is going to have to make the first move," the source added. "She will wait ­ and he will come."
[From Radar]
I wonder who this mysterious source is? Perhaps the source's name rhymes with "Bris Benner". My take on Kim and Reggie's relationship is still the same – I think he was consistently turned off by her famewhore ways, and was genuinely looking for a girlfriend who was more low-key. I think Reggie has been trying to get out of the relationship with Kim for a while. But, in Kim's defense (I know, I know), I do think Reggie did care about her, and I think she probably cared about him a lot too.
And hey, maybe he'll really miss Kim's awkward posing. Isn't she a "model"? She's one of the least natural models I've ever seen. She always looks like she's passing gas.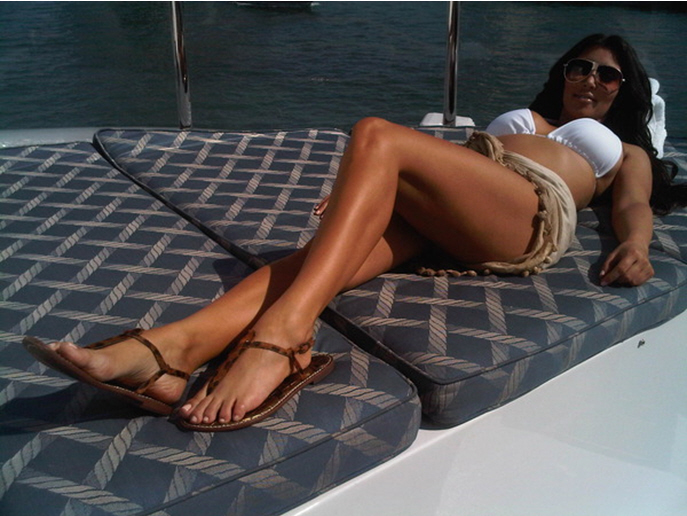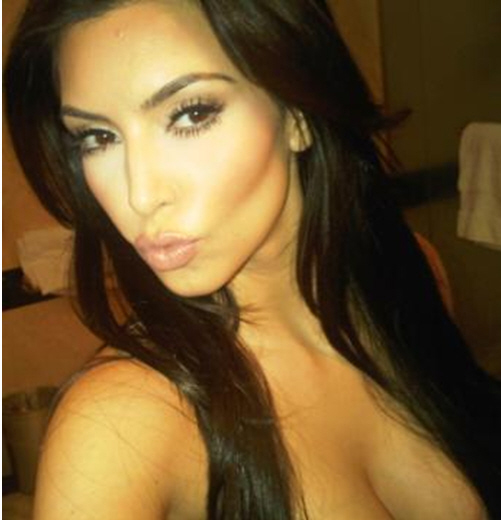 Photos courtesy of Kim Kardashian's Twitter.