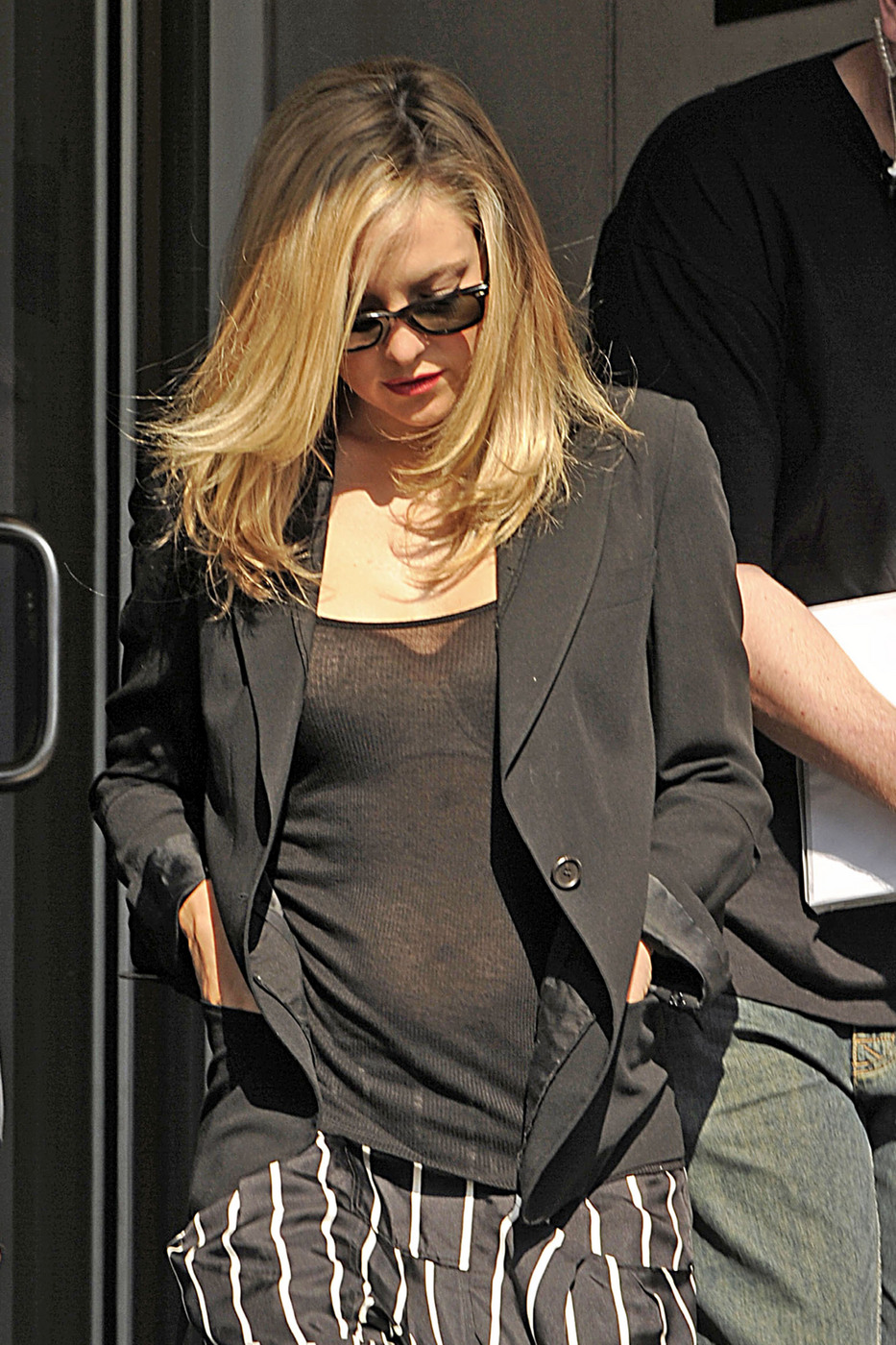 It feels like we've been talking about Kate Hudson's boobs all week. Not just us – everyone. We still don't know if she really did get implants, as she never confirmed or denied it. I was always of the opinion that Kate would have denied the reports if they were untrue – she just seems like that kind of person, she would have at least had her publicist deny it. No one has, thus, I believed in the boob job, and applauded her restraint at getting smaller, body-type-cohesive implants. But now I'm starting to doubt myself. These are new photos of Kate working on a new movie in new York today. Damn, look at her abdomen! She looks pregnant, for real.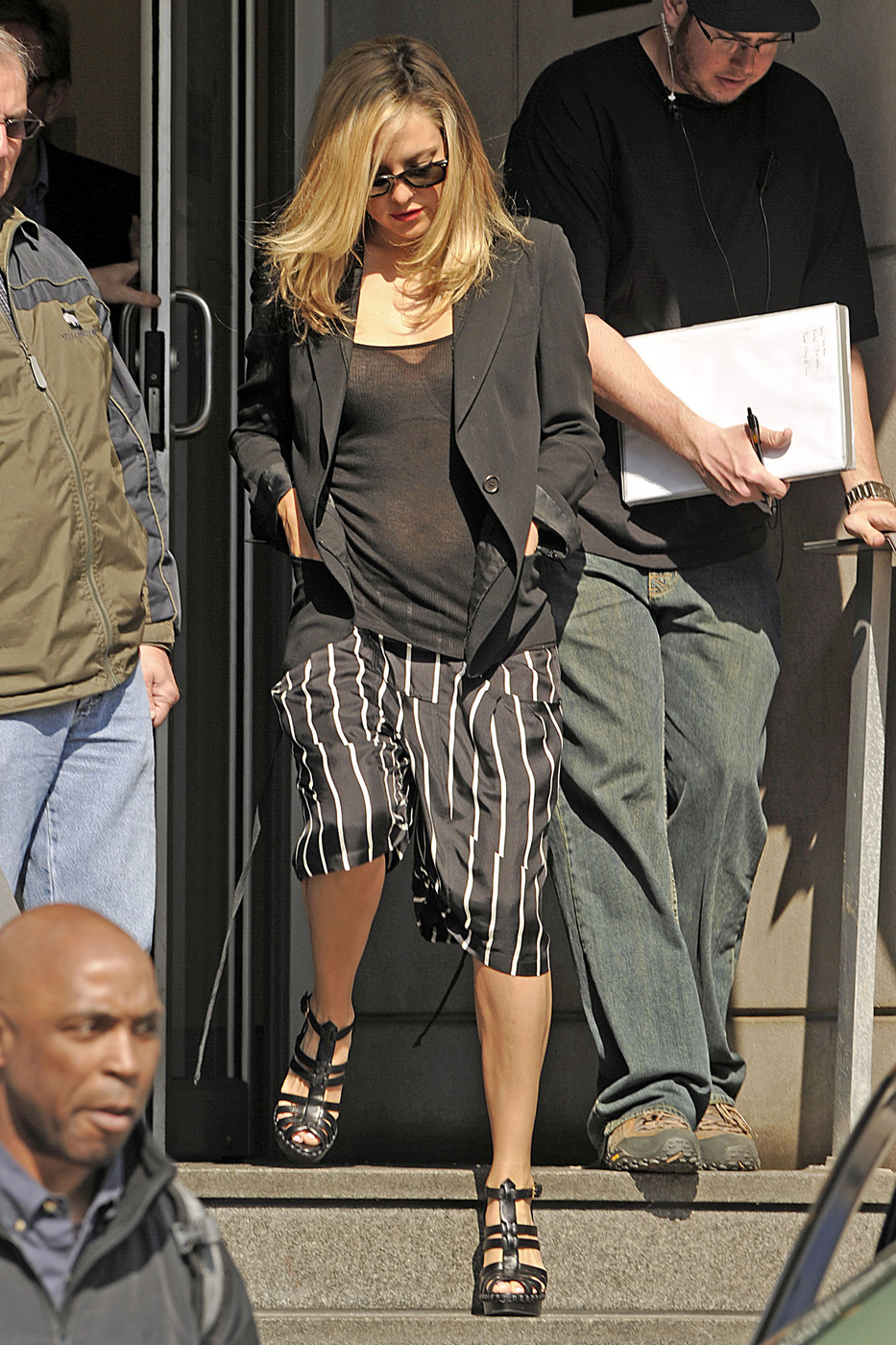 So, are the boobs real, or are they implants, or are they getting bigger because she's knocked up? CB actually mentioned on Monday that Kate could have either just gained some weight, or that she was pregnant. I mentally backtracked at the time to figure out who Kate has been hooking up with lately. In February, there were lots of rumors about Kate and Justin Timberlake, as they were spotted having a good time together at the SAG Awards. Back in January, there were rumors about Kate and John Mayer - ugh. Let's hope she's not carrying a douchebaby.
And of course, there was that rumor about Kate and Gerard Butler. NOOOOO! What would I do if Kate was pregnant with a Butler baby? I would honestly be devastated. Although – and this isn't only wishful thinking – Gerard's people seemed to deny it. And she's not really his type. Beyond those celebrities, Kate was rumored to be swinging her way through three different dudes, all of them non-celebrity types. Ugh. Trying to figure out who might have impregnated Kate is exhausting.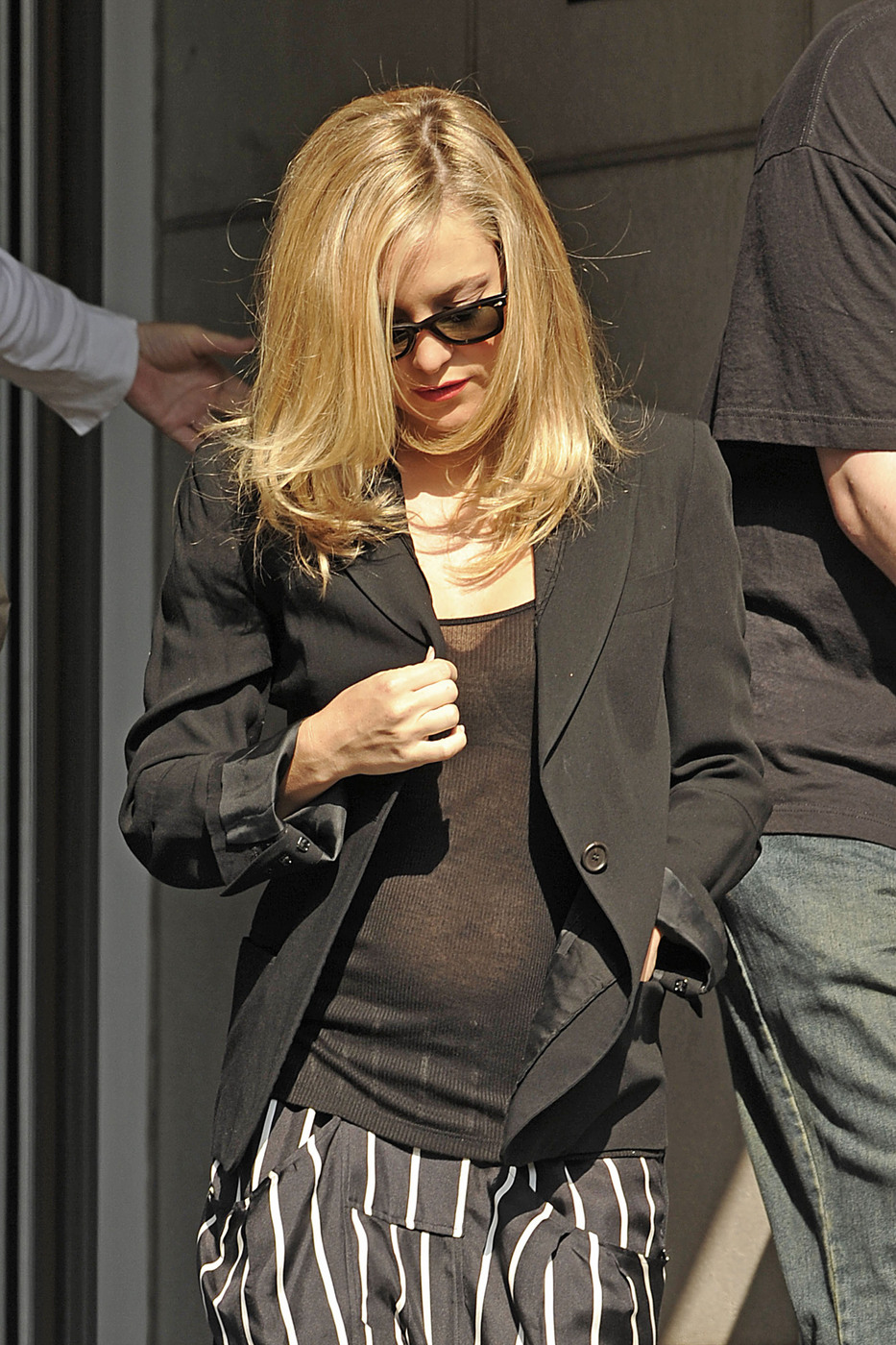 Kate in New York on April 22, 2010. Credit: PCN photos.