Courteney Cox sends mixed signals to her lover & estranged husband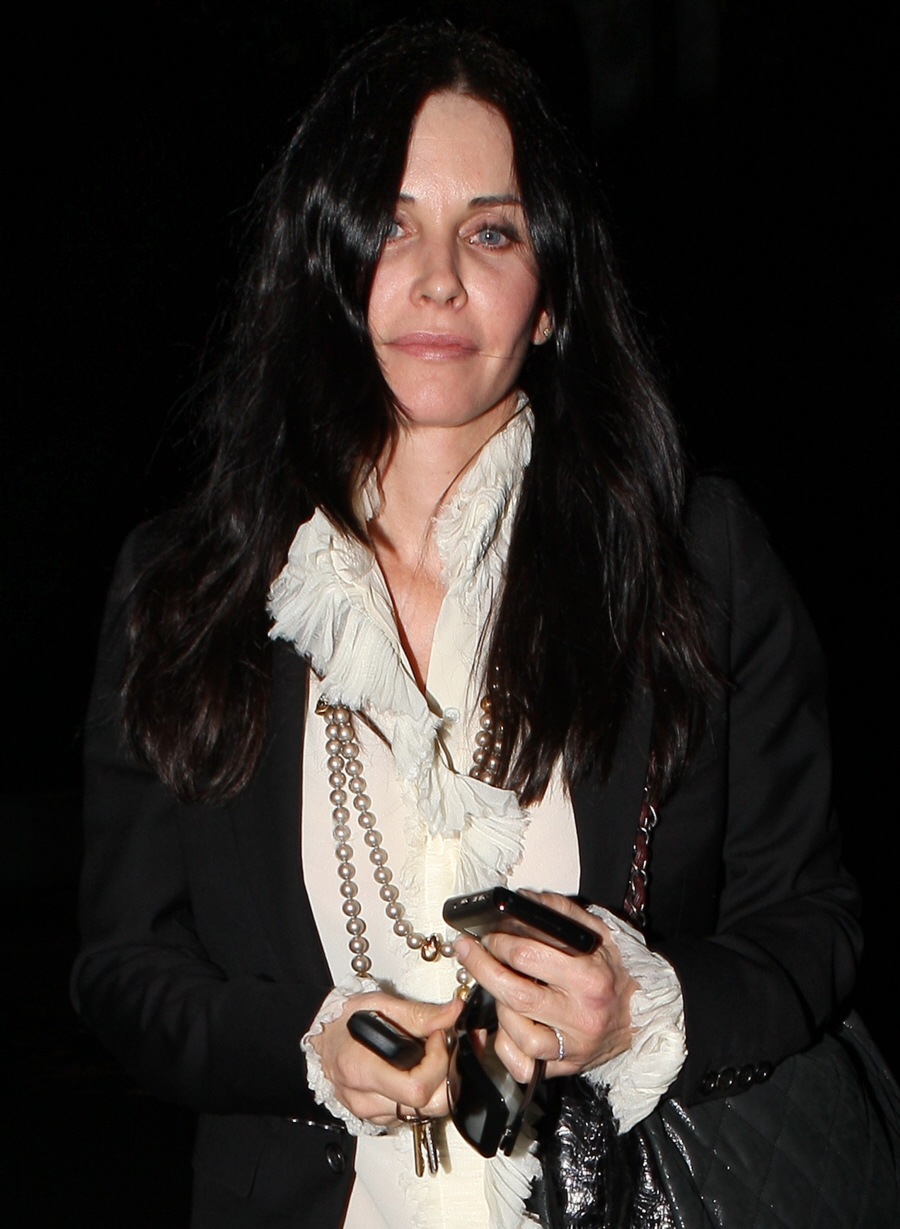 These are photos of Courteney Cox and her daughter Coco on Christmas Eve, in West Hollywood. So… I guess she didn't fly to Cabo with Brian Van Holt after all…? Well, the signals are definitely mixed. In these photos, Cox is wearing her wedding ring, apparently for the first time in months. Also, Court brought Coco as her "date" for a Christmas Eve party. However, according to E! News' Marc Malkin, Cox and Van Holt were definitely couple-y the night before at yet another Christmas party:
Courteney Cox and her Cougar Town costar Brian Van Holt don't give a hoot what people think their relationship is or isn't. In fact, they were inseparable the other night at the show's holiday party…

A source tells me that they didn't show any outward signs of being more than just friends, but "Courteney and Brian pretty much stuck together the majority of the evening."

Cox watched Van Holt play costar Josh Hopkins in air-hockey. Then Van Holt cheered Cox on during her game against Hopkins.

The three-hour bash took place on the Cougar Town soundstage and featured Bacardi drinks, a snow cone machine and In N' Out and Border Grill food trucks.

Cox's estranged hubby, David Arquette, has said he believes she and Van Holt have been having an "emotional affair."

"There definitely wasn't any hand-holding or kissing," the partygoing source said. "But they did stay and stand together for most of the party."
[From E! News]
Yeah, I think Courteney is manipulating the situation, biding her time until she and Van Holt "come out" as an official couple. David Arquette is gumming up the works however, by being so obviously devastated with their split. If only he wasn't so obviously up for reconciliation, Courteney could have thrown him under the proverbial bus and already "rolled out" her new relationship. Just my opinion.
Also my opinion? Courteney stayed in town because she had some last-minute Christmas plastic surgery. Look at that face and tell me she's aging naturally.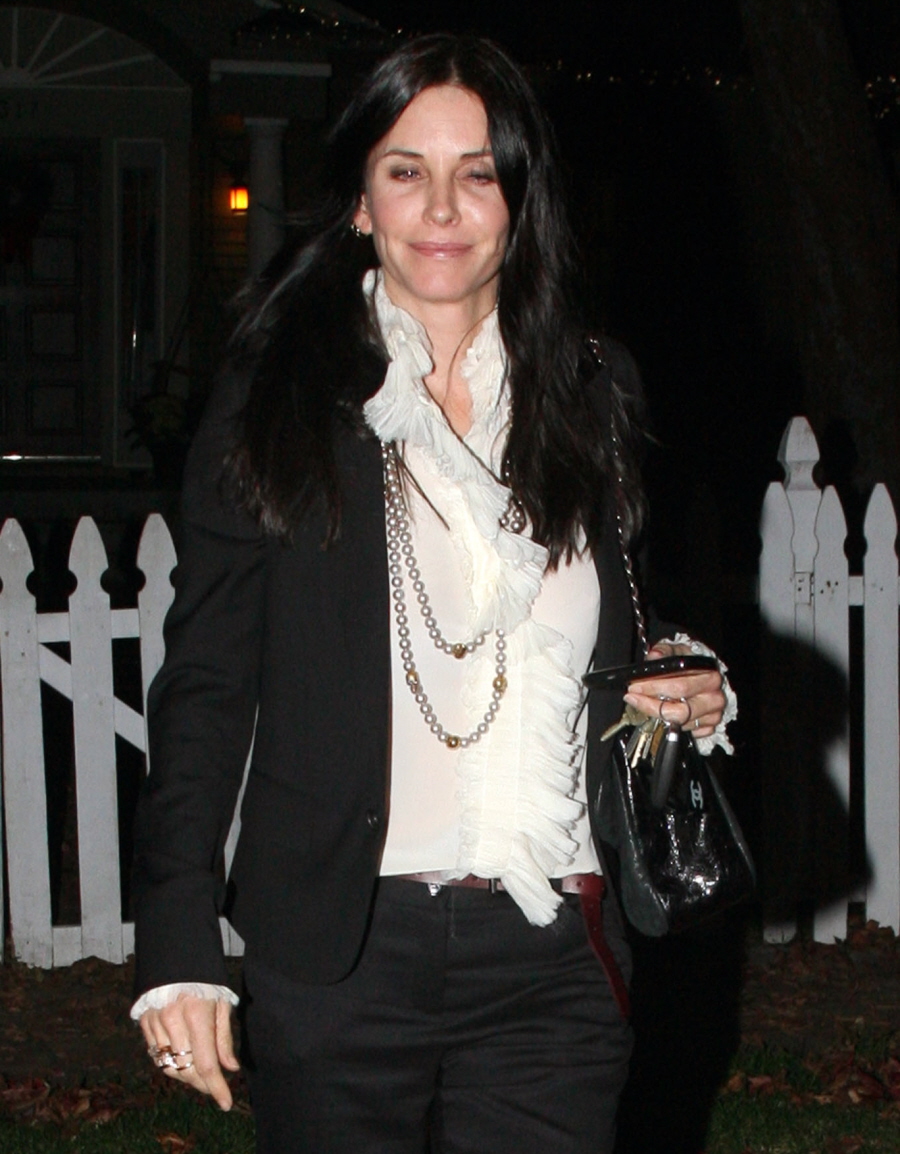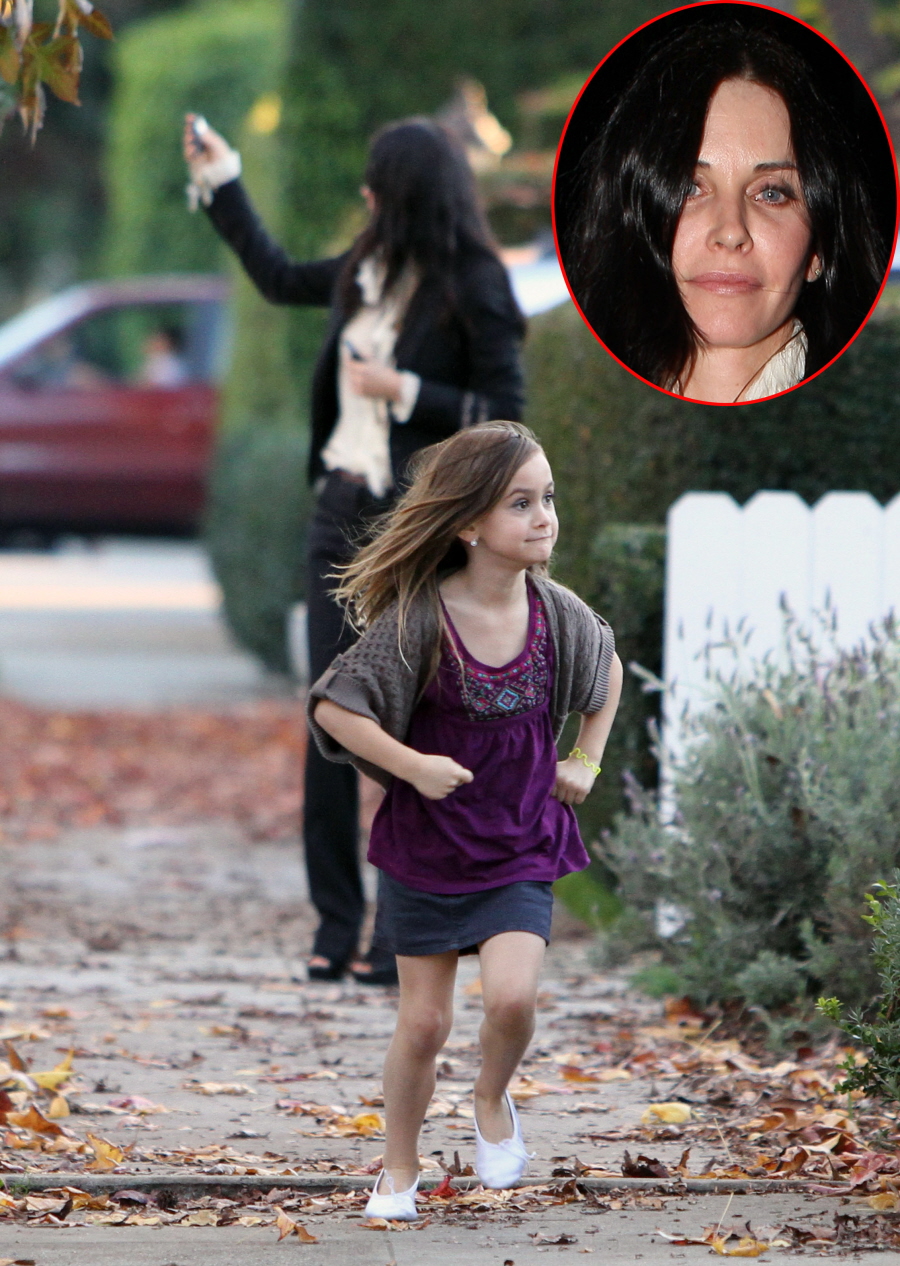 Photos courtesy of Fame.

Posted in
Brian Van Holt
,
Courteney Cox
,
David Arquette