Heidi Montag will design clothes based on her new plastic figure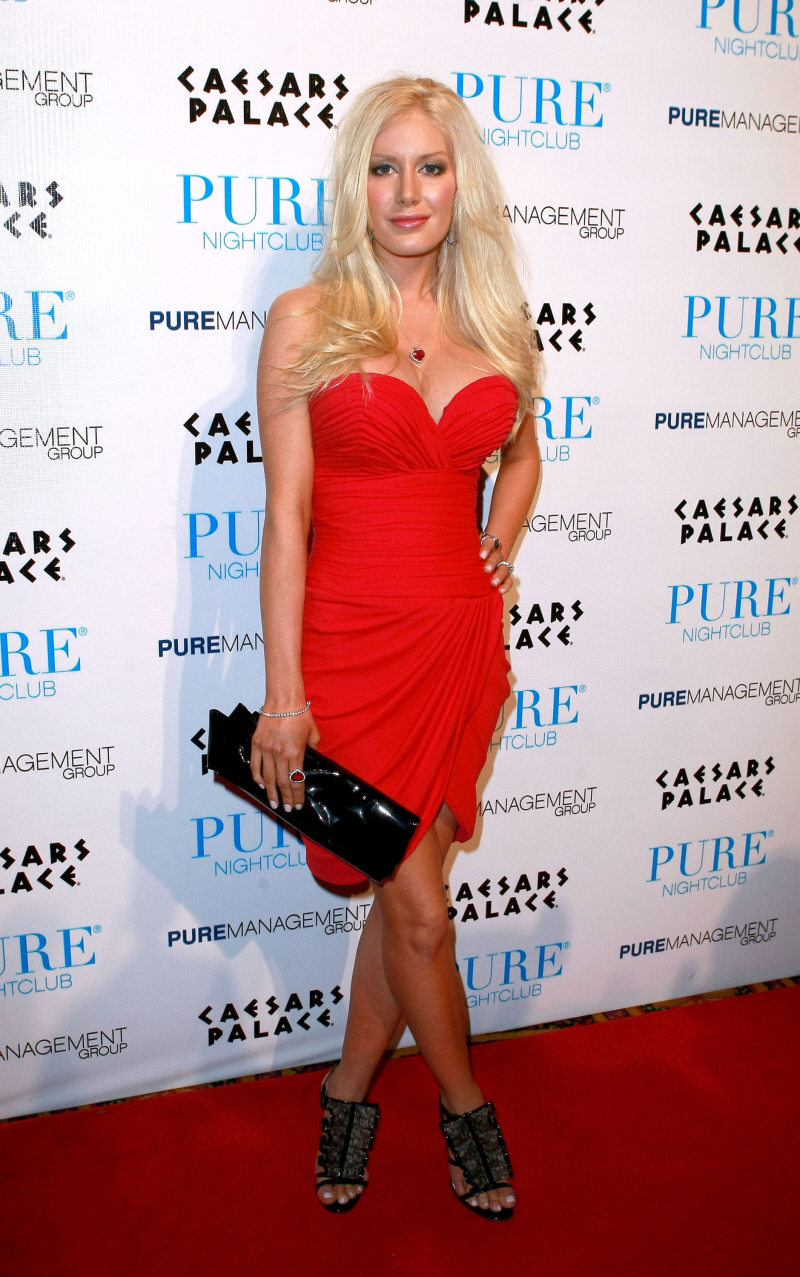 Last weekend, Heidi Montag walked her first red carpet post-surgery. While her face looked puffy, swollen and a little gross, I didn't really notice any huge difference in her body, other than she seemed to have more of an hourglass figure than she used to. I barely even looked at her dress other than to notice that it looked like yet another budget strapless in a long line of budget strapless dresses all of those reality "stars" seem to wear. Well, apparently, Heidi designed that crap herself, and she has big plans to create a clothing line based on her new plastic figure:
Continuing her aesthetic overhaul, Heidi Montag, who famously underwent ten plastic surgery procedures in one day to become what she calls "the new me," has also tapped into her inner-fashion designer.

The reality star packed four dresses of her own creation for her trip to Las Vegas last weekend, where she co-hosted Pure nightclub's Valentine's Day bash with husband Spencer Pratt. On the red carpet, the 23 year-old opted for a body-hugging, fuchsia dress.

"Pink is a color full of love and it's so vibrant and beautiful–and it was, of course, very festive," she tells PEOPLE. "It was exactly what I wanted to wear for my new body. I've never felt sexier or more confident in my life. It was revealing but still kept something to the imagination. It hugged all my curves perfectly."

As for where she finds inspiration, Montag says, "Most of my inspiration comes from old movies and I have tons of books on old Hollywood. I just love the magnificence of that time–the sequins, the sexiness. I want to capture the true luster of Hollywood in all my designs."

Montag also professes her admiration for designers like Coco Chanel ("so classic and timeless") and Dolce & Gabbana ("They have such a sexy shape and have women looking their best in every silhouette," she says).

Expect more Montag-made clothing to surface: "This is just the beginning. I'd really love to eventually wear mostly my only designs. And I really would love to do a low end line [for my] fans and it can be really accessible and then a one of a kind couture line to really showcase my creativity."

But just around the corner? "Look out for my bikini line this summer!"
[From People]
Chanel? BotoxFace, please. Karl Lagerfeld will be putting everything about Heidi onto his list of hate in no time. Now, I've long maintained that I think plastic surgery is someone's personal choice, and that it's none of business, and that what upsets me is when someone won't admit that they got work done. So, in Heidi's case, we have her admissions as to how much work she got done, so whatever. It's her choice, even though I have a suspicion that the girl isn't right in the head, and it's none of my business. But really, who is going to buy Heidi Montag-designed clothes, designed with her "eye" and with her plastic figure in mind? Seriously? There are only so many budget outfits you can sell to Pamela Anderson. She's broke, you know.
Regarding the minor controversy a few days ago where Lisa "Insane Lips and T-ts" Rinna disrespected Heidi's work and Heidi's People Magazine cover (Rinna said: "I will tell you I had to take that cover off the magazine before it came in the house. We have two girls. I don't think it is something you want to bring in the house and say, 'Oh, look.'"), Rinna is now appropriately backtracking on her eye-rolling hypocrisy. She tweeted: "I apologize to Miss Montag if my words were taken and used against her in the press. I did not slam her or her surgeries for the record." Um… whatever.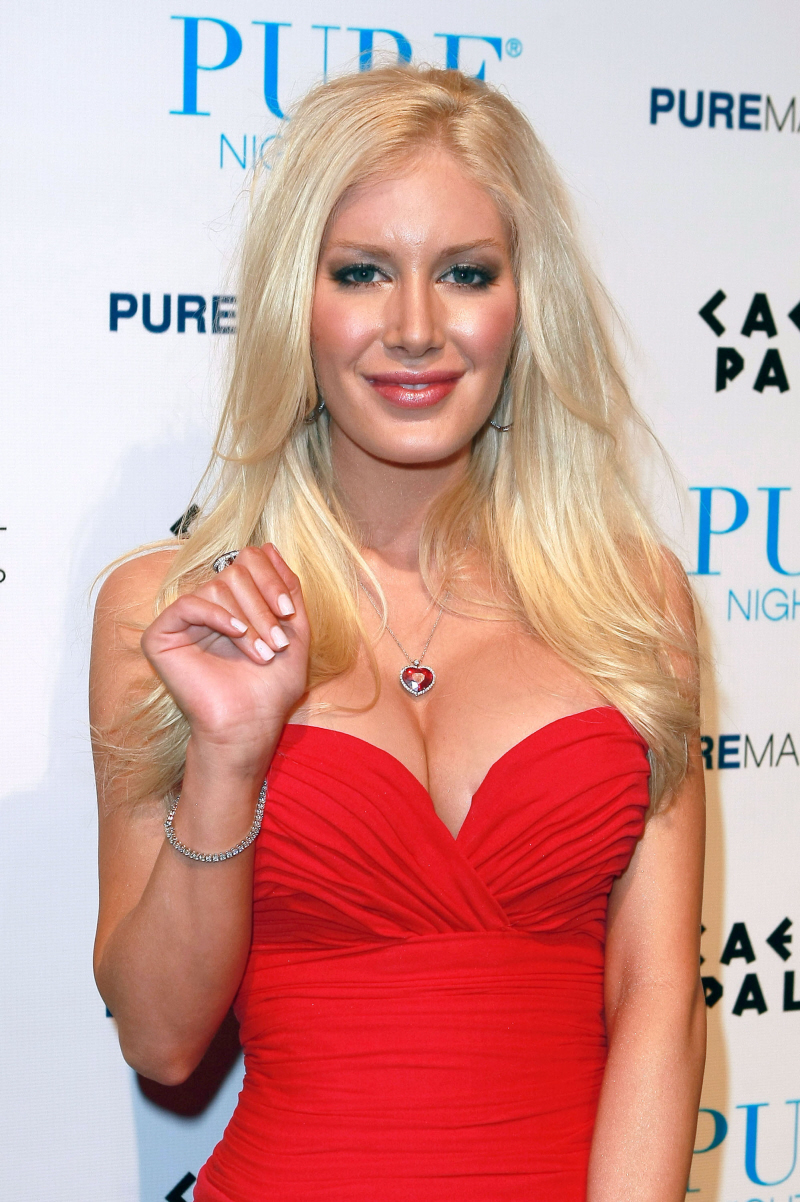 Heidi Montag in Las Vegas on February 13, 2010. Credit: Judy Eddy/WENN.
Posted in
Fashion
,
Heidi Montag