Mindy McCready and her son were hiding in the closet when cops came to get him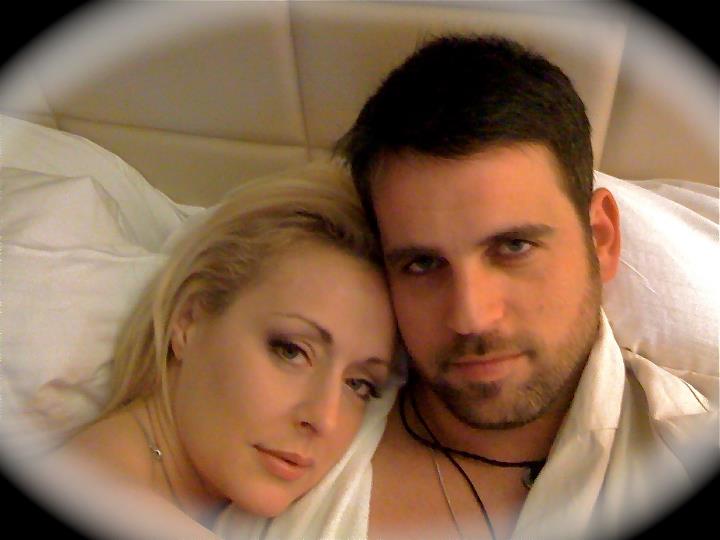 Country singer Mindy McCready, 36, made headlines for something other than a DUI or a drunken fight last week when she kidnapped her five year-old son, Zander, from the care of his legal guardian, Mindy's mother. Instead of returning the boy after a scheduled visit last week, Mindy fled from Florida to Tennessee and then Arkansas. A missing person's report went out for Zander and a court order was issued for him to be returned to his grandmother last Thursday. Mindy claimed she didn't do anything wrong because her son was her property. She said "I did not steal my child, as it would be impossible for me to kidnap what already belongs to me! There never was any missing persons report and never an Amber Alert." There was definitely a missing person's report but that didn't seem to faze Mindy. Also, she claimed she couldn't return Zander since she was either five or seven months pregnant with twins, depending on which outlet she was talking to. Well all that is over now because authorities found Mindy and Zander at her boyfriend's home in Arkansas. When cops stormed the home, Mindy and the boy were hiding in a closet. Is anyone else getting Elian Gonzales flashbacks? Zander has been taken into custody and will be returned to his grandmother shortly.
Country music singer Mindy McCready was hiding in the closet with her son when authorities took the 5-year-old boy into custody in Arkansas, officials said early Saturday.

Authorities found Zander McCready and his mother in a home in Heber Springs, Arkansas, according to David Rahbany, the chief deputy U.S. Marshal in eastern Arkansas.

"The child appeared to be in good condition when we found him … he was in the closet with his mother," Rahbany said.

Local sheriffs and marshals had placed the home — believed to belong to the singer's boyfriend — under surveillance for hours before they found the boy late Friday, he said.

The boy is in the custody of the Arkansas Division of Children and Family Services, who will make arrangements to take him to his legal guardian in Florida, his maternal grandmother.

Until recently, the boy has been living with Mindy McCready's mother and stepfather, Gayle and Michael Inge, who have legal custody. The singer, who has fought a public battle against drug addiction, has visitation rights.

McCready took her son from her mother's Florida home late last month and asked a court to restore custody to her out of concern over the boy's safety.

A Florida judged signed an emergency "pickup order" Thursday authorizing law enforcement officers to get the boy.

McCready's mother and stepfather said they are relieved.

"We feel sorrow for Zander because he's traumatized, and for Mindy," they said. "We just hope she does the right thing from here on out and that this is a wake-up call for her."

McCready was not charged with a crime Friday, Rahbany said, adding it is unclear whether she faces any future charges.
[From CNN]
What an awful thing to do, and to put your child through. That kid is going to be upset and confused, and for the rest of his life he'll remember being taken away by cops from his mom while she clung to him in a closet. Mindy doesn't care though, because Zander is her property! He's not a vulnerable little kid who needs love and guidance, he's something she owns. It's obvious why she doesn't have custody of him. I hope authorities keep a close eye on those twins she claims to be having, but hopefully she's lying about that too.
People has a new article chronicling Mindy's problems through the years. She's been a mess for a long time.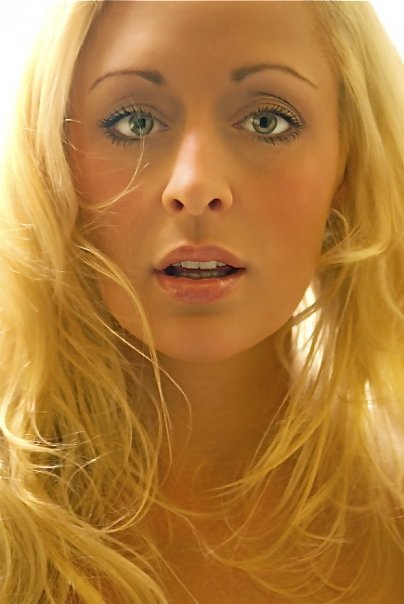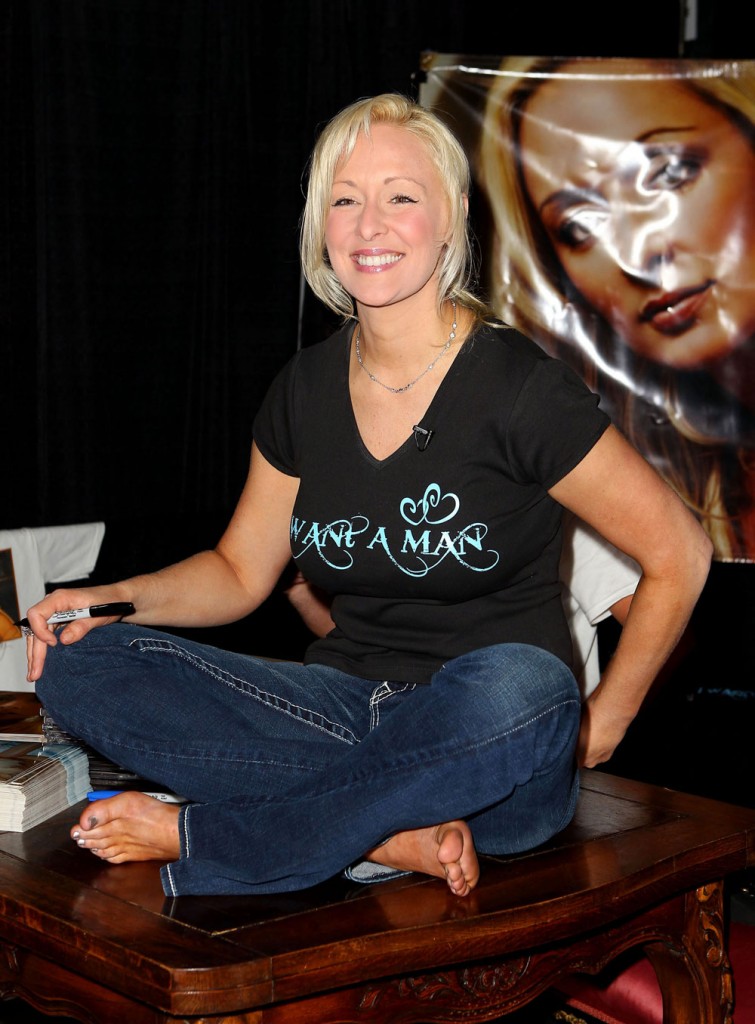 Most of these photos are from Facebook and I think that's her current boyfriend. One photo below credit: WENN
Posted in
Custody
,
Kids
,
Legal Issues
,
Mindy McCready