Kathy Griffin said she faked engagement, never slept with Steve Wosniak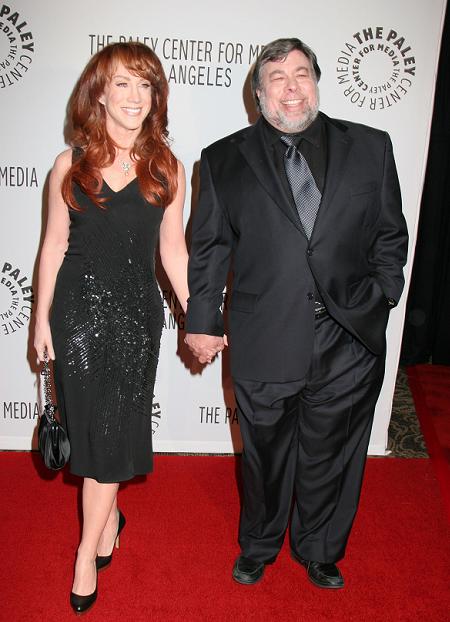 Comedienne Kathy Griffin is claiming that she and supposed ex-fiancé Steve Wozniak (the teddy bear billionaire co-founder of Apple) were never really engaged. In fact, she's claiming that their relationship was pretty much platonic the whole time, even though she says they were dating. Griffin claims she and Wozniak never slept together – and she wore a giant fake engagement ring to the Emmys – which he didn't even notice.
Kathy Griffin says she never went all the way with her ex, Apple co-founder billionaire Steve Wozniak. "We were dating, but were just friendly. I never f—-d him or anything!" she told Usmagazine.com during a visit to our NYC offices last Thursday. "The truth is," she added, "we really were friends the whole time." They definitely had their laughs together, she said.

"When we went to the Emmys together, I put on this really huge engagement ring and didn't tell him," she told Us. "There are these great photos of me posing with this great big fake diamond ring. He didn't notice!" she added. "I was like, 'Oh, by the way at the Emmys, I had on a fake engagement ring!' And he was like, 'Oh, that's very funny.'"

She announced their split in April (they met in 2007 after he watched her perform). After they called it quits, she said "he met someone very quickly and then they [got] engaged." No hard feelings, said Griffin, who plans to visit Wozniak (who appears on her Bravo reality show) in Saratoga, New York, on July 11. "I have had dinner with them, and she's a thousand times more appropriate!" she said. "I hate to say it, but in the Bruce, Demi, Ashton [scheme of things], I'm the Bruce!"
[From US Weekly]
My first reaction is that she's trying to save face, but that doesn't really seem like the self-deprecating Kathy Griffin we've come to know. It's a little confusing that they were dating but "just friendly." I thought dating happened once you felt more than friendly for someone, no? The thing about the engagement ring doesn't surprise me at all – I know at least thirty guys that would never notice something like that unless someone pointed it out.
Griffin and Wozniak seemed like an unusual but cute match. From the interviews she did this past fall, it sure seemed like they were together in a more traditionally romantic sense. Either way they're obviously still good friends, and it's great that they can be happy for each other's new romantic successes.
Here's Kathy and Steve leaving Mr. Chow restaurant in Los Angeles on November 12th. Header image at the Paley Center for Media Honors in Century City later that night. Images thanks to WENN.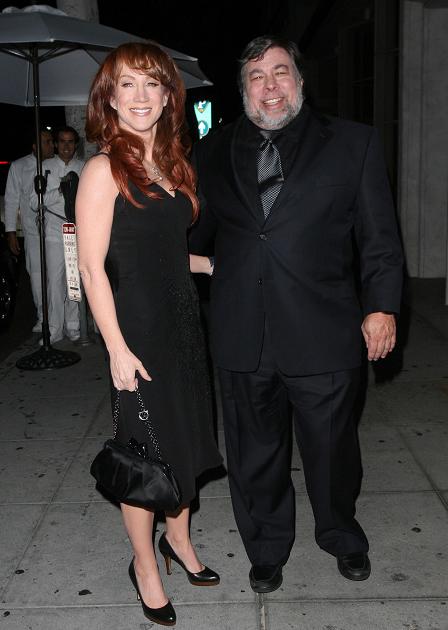 Posted in
Kathy Griffin
,
Relationships
,
Steve Wozniak