Borat at Cannes (Topless sunbathers NSFW)

Borat hit Cannes with a bevy of cute women that were probably picked up on the beach for his photo op. In case you're not familiar with Borat, he's Sasha Baron Cohen, Ali G's alter ego from Kazakhstan. He gets up to silly antics with less famous people than Ali G interviews. The Kazakhstani government is pissed that Borat tries to portrays their country like it's full of backwards yokels who abuse women. Most people just think he's funny and don't care that he makes fun of a nation of people.
Here is an 8 minute video of Borat visiting a dating service and getting advice from a dating expert. One of his qualifications for a potential mate is that "She must be tight, like a man's anus." If that's the case he may hurt the poor woman, because he claims to be big, "like a can of Pepsi."

And here are some pictures of his arrival at Cannes. His footwear is the best.There are ass pictures and some topless sunbathers that are NSFW.


Borat
|
Funny
|
Sacha Baron Cohen
|
Television
|
Video
Friday Night Joke: The Koala and the Little Lizard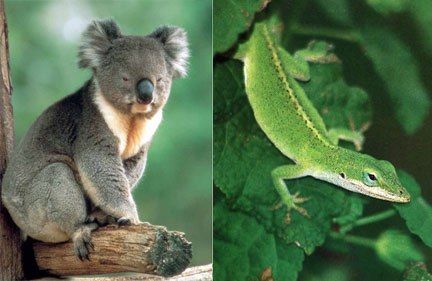 My husband was forwarded this joke today. If you've already seen it, I apologize, but it's just so funny.
The Koala and the Little Lizard
A koala is sitting up a gumtree smoking a joint when a little lizard walks past and looks up and says "Hey Koala! what are you doing?"
The koala says: "Smoking a joint, come up and have some."
So the little lizard climbs up and sits next to the koala and they have a few joints.
After a while the little lizard says his mouth is 'dry' and he's going to get a drink from the river.
But the little lizard is so stoned that he leans too far over and falls into the river.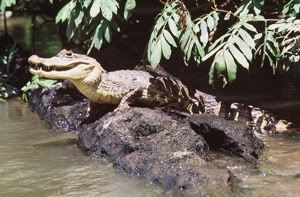 A crocodile sees this and swims over to the little lizard and helps him to the side, then asks the little lizard: "What's the matter with you?"
The little lizard explains to the crocodile that he was sitting smoking a joint with the koala in the tree, got too stoned and then fell into the river while taking a drink.
The crocodile says he has to check this out and walks into the rain forest, finds the tree where the koala is sitting finishing a joint, and he looks up and says "Hey you!"
So the koala looks down at him and says...
Posted to
Funny