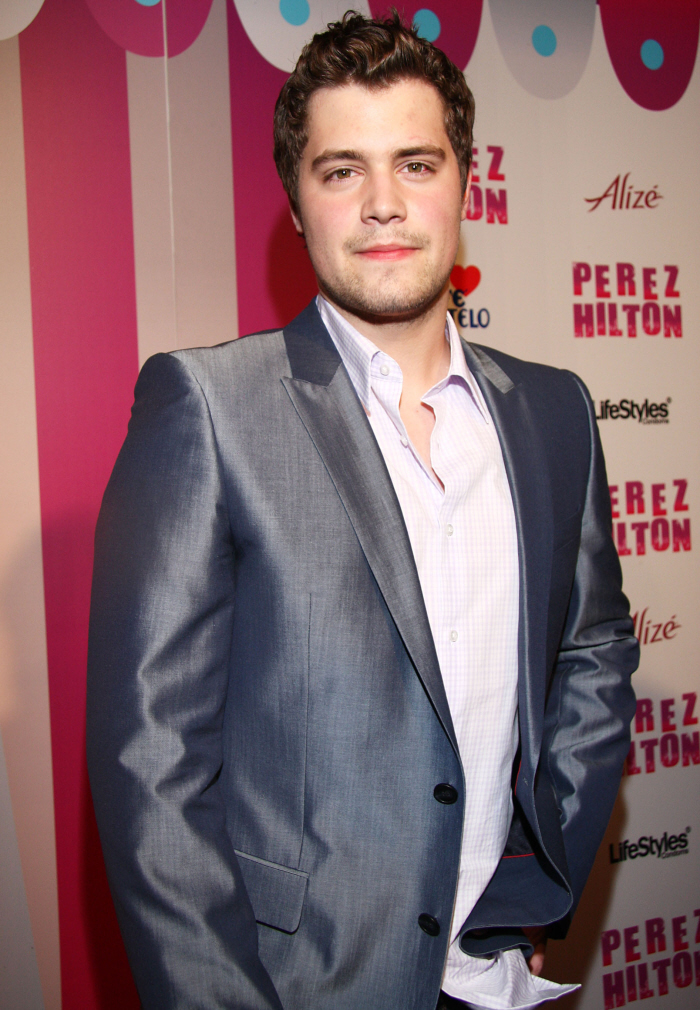 And now I have Michael Jackson's "Billie Jean" stuck in my head. Ugh. So last week, the National Enquirer and Radar ran a series of stories about Levi Johnston maybe being one of three potential baby-daddies for the unborn child of one Lanesia Garcia. Lanesia is Levi's ex, and she's nine months pregnant, and the Enquirer got the ball rolling by reporting that she and Levi had a rebound fling last year, before he got back with Bristol Palin. However, Lanesia gave an interview to Us Weekly where she claims that Levi is not the baby-daddy, and that she has "no idea" how those rumors started:
The National Enquirer is reporting that Levi Johnston got his ex, Lanesia Garcia, pregnant and that his fiancee Bristol Palin (with whom he has a 18-month-old son, Tripp) may call of their engagement.

But, in an interview with UsMagazine.com, Garcia, 20, says: "Point blank, it's not true at all. We haven't hung out at all since 8th or 9th grade when we broke up. I don't know where people are getting this. It's not true at all. Levi is not the father of my baby."

Garcia tells Us Johnston, now 20, was her first boyfriend. "I dated him for 2 1/2 years," she says. She's baffled how the story spread that he got her pregnant.

"I mean, it's stupid," she tells Us. "I'm nine months pregnant. If I wanted people to think that, I would have said something like that when I first found out. I would not say something like that now that I'm getting ready to have my baby. That doesn't make sense."

She tells Us she knows the baby's father, and he's "really mad" about the tabloid report.

"He's upset that this whole thing is going on," says Garcia. "It's just dumb. We're supposed to be getting ready and be excited, there's no reason for this. Levi and I haven't talked or hung out in years."

Earlier this month, Johnston and Palin, 18, exclusively revealed to Us Weekly that they are engaged.

"I wanted to talk to her, but I know she won't talk to me," Garcia says of Palin. "I wanted to tell her straight-up that it's not true. If I could say anything to her, I would love to tell Bristol, that it's not true and that I'm sorry she has had to even deal with all these lies."
[From Us Weekly]
So can we call off the Code Red on Baby-Daddy Drama 2010? Maybe. I still think this story is fishy as hell, and it wouldn't surprise me in the least if Levi and Lanesia were boning last year, and that she's lying about just when they last had contact. But I will buy that Lanesia knows who the baby-daddy is NOT, you know? Maybe there's still drama, since she doesn't mention the name of the father, although maybe she didn't mention it because it's none of our business. Whatever. I guess Levi and Bristol's engagement is back ON.
Header: Levi on March 27, 2010. Credit: WENN.