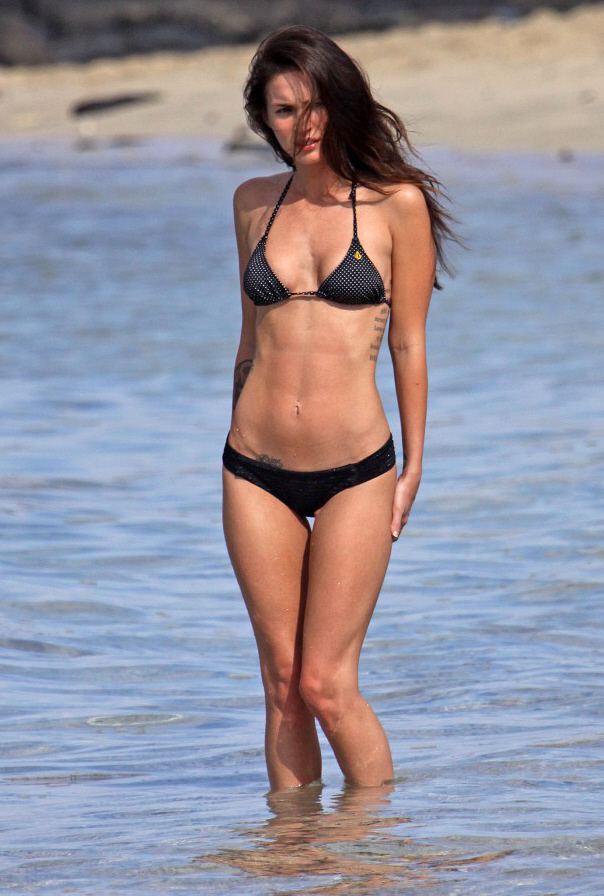 In recent photos of Megan Fox, I've noted time and time again how thin she looks. She's always been a small girl – she seems like she's naturally petite, and my guess is that she's barely five foot three or so, probably a natural size two or zero. So she's probably one of those women where even five pounds gained or lost makes a dramatic difference. Like with so many Hollywood women, I wish that Megan would realize how much better she looks with just a little extra weight – it softens her face, makes her plastic surgery look less noticeable and abrasive, and she doesn't look too "painfully thin" in a bikini. Anyway, some of the most of recent sightings of Megan have been in her new ads for Armani, like this new commercial:
After that commercial came out, many, MANY people were talking about Megan's slender body. So Hollywood Life did an interview with Megan's trainer, who tries to explain it:
"Do I worry about Megan getting too skinny? Yeah!" exclaims Harley, who trains Megan and other celebrities like Robert Pattinson, Katy Perry and Amanda Seyfried.Megan Fox has been looking particularly thin lately, and 81% of you voted you were worried about how tiny she is getting. But her trainer Harley Pasternakassures HollywoodLife.com the actress eats a lot and explains why she's so skinny.

"Believe it or not she has this really fast metabolism," explains Harley. "So her training is all about body toning and sculpting. With her its really about she's eating enough of the rightthings. People thought 'Oh she must be anorexic' but she's far from that!"

In fact, Harley reveals, Megan gets very upset when she hears people think she has an eating disorder, especially since she struggles to gain weight. "She gets frustrated at times because she's like 'I need to put on weight.' So she actually weight-trains to keep on that lean muscle tissue."

The 5 factor fitness trainer went on to explain the kind of training he does with Megan to make her stomach toned and muscular. "The key to Megan's abs is first of all genetics," Harley says. "The second is that we train her abs on all three planes. It's not just about crunch, crunch, crunch. It's about working her body up and down and side to side and rotation. We train all three of her rectus abdominis, her obliques and her corset muscle to make sure that her abs are not just tight and strong but small. The corset pulls it all in."
[From Hollywood Life]
Are you tempted to believe him? Sure. Except that Megan has a history of opening her mouth and saying all kinds of dumb crap that contradicts her trainer. In 2008, she discussed her weight loss after the first Transformers: "I just stopped eating. I don't eat very healthy anyway — I have a serious sugar tooth, so now [when I want to put on weight], I eat red-velvet cake before I go to bed every night, and if you eat meals later, you'll put on weight faster, so I had dinner at 10 p.m." And then in 2009, when she was asked about her alleged eating disorder, she told Rolling Stone: "If I did talk about it, I'd be taking on a role-model status, and I'd have to choose my words very carefully, and I'd have to make sure I reveal it in a specific way, and I don't want to do it."
So, basically, Megan sometimes starves herself and sometimes she binges, and she has a trainer who makes her exercise a lot, and we're just supposed to believe all of this is natural, I guess.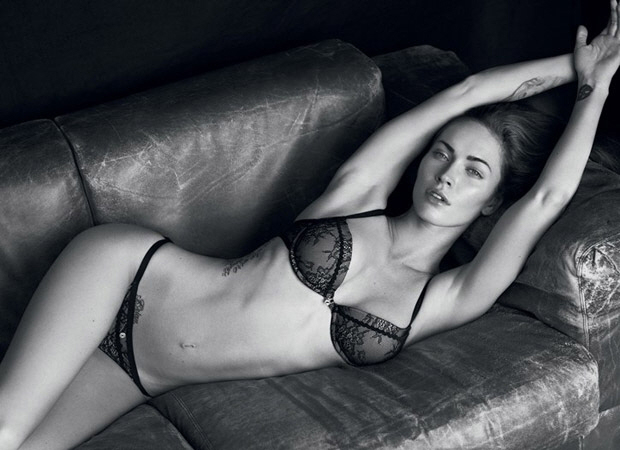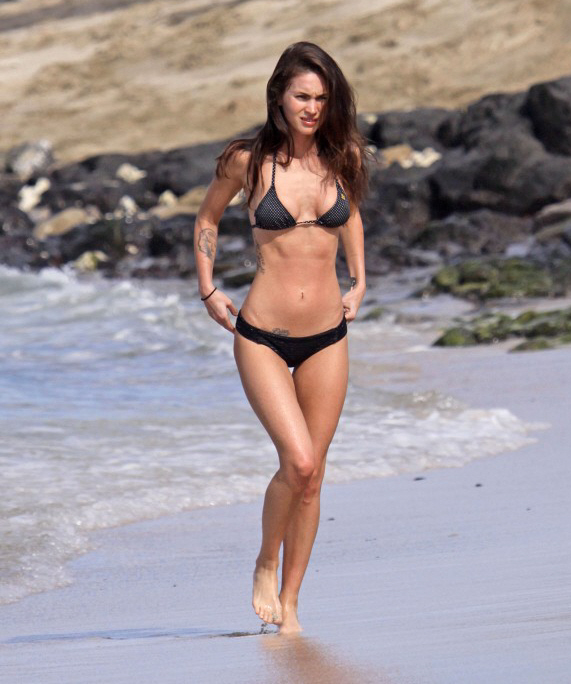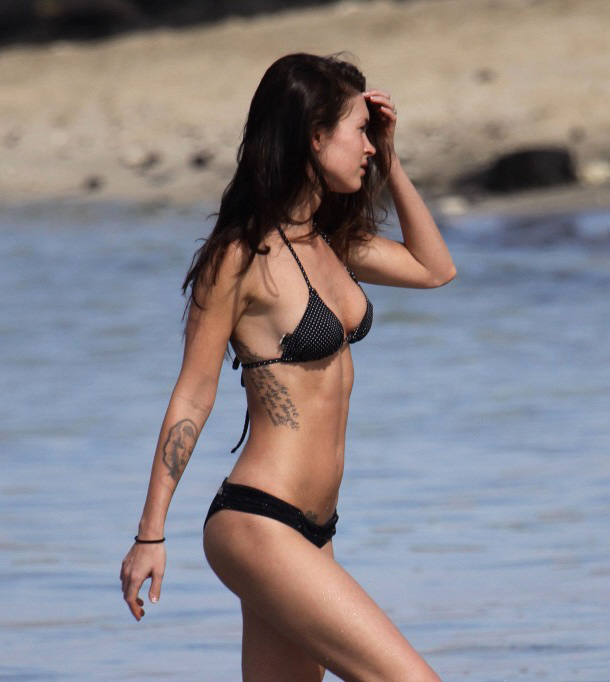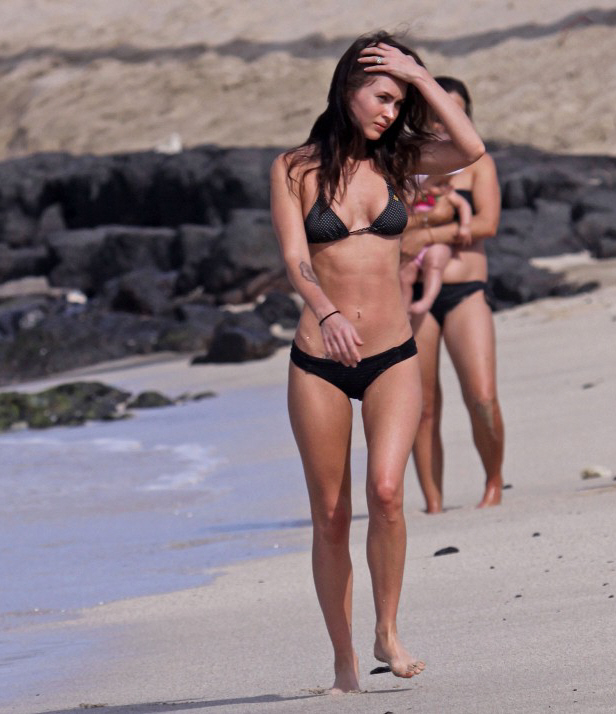 Photos courtesy of Bauer-Griffin & Armani.