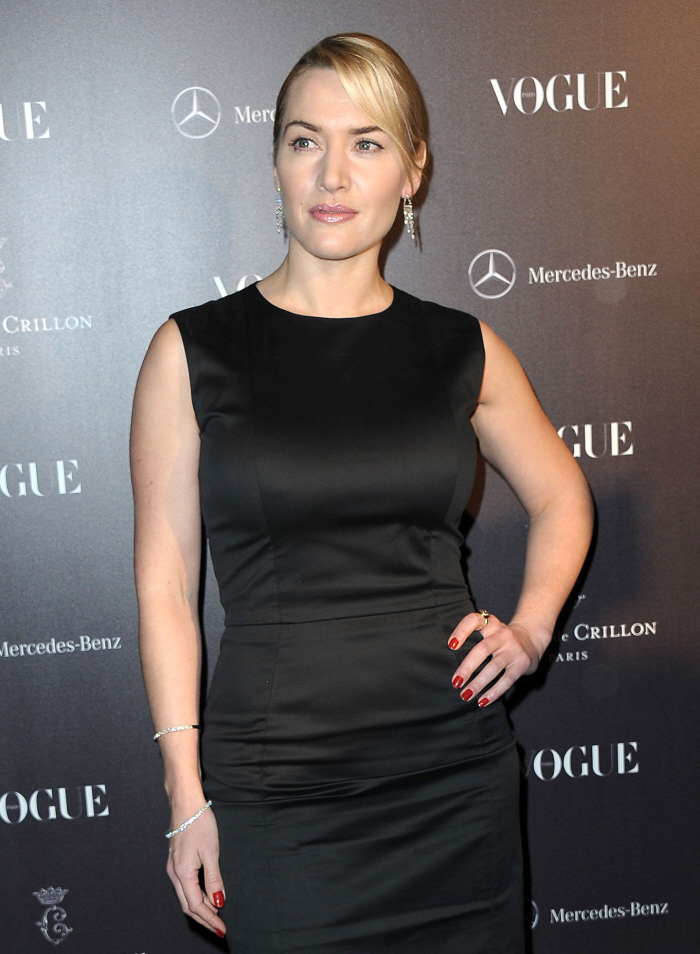 Kate Winslet isn't really my favorite person in the world, but I've been able to maintain some goodwill for her. I think she's a talented actress, I think she's smart and interesting, and I genuinely enjoy that her weight fluctuates through the years, like many (non-celebrity) women. What I don't enjoy so much? I don't like that she seems to be lying about the cosmetic work she's done to her face. And I didn't really care for her whirlwind post-divorce romance with that vague-looking male model. The whole thing seemed beneath her and like she was aiming at "revenge" on her ex, Sam Mendes, but a girl's gotta have her fun, I guess.
But I draw the line at his. This will make me hate Kate. Star Magazine reports that Winslet has had some "secret" hookups with… JOHN MAYER. He's a predator, you know, and he loves to get a girl right after she's had some kind of major breakup. Emotional vulnerability is his aphrodisiac.
Kate Winslet is trying her best to keep her steamy new hookup under wraps. But the newly single Oscar winner, 35, has been secretly spending time with notorious ladies' man John Mayer, 33, Star has learned!

"A few weeks ago, John was at a party in Manhattan when he ran into Kate. He really put the moves on her, and Kate eventually responded," says an insider. "She's just having fun – and she's begging him not to blab."
[From Star Magazine, print edition]
Now, do I believe this? Ugh. I want to think that Winslet would never. She would never go there, right? RIGHT? She's too smart for this, isn't she? Why it might be happening though: Winslet has been coming across as… kind of vulnerable and kind of desperate. Also: lately, the tabloids have putting Mayer with every semi-available woman, like Sandra Bullock and Miley Cyrus. I don't believe most of those alleged hookups… which doesn't mean I'm giving Mayer any credit. At all. I think he just prefers to screw groupies and not even try for the celebrity women at this point.
To her credit – Winslet's rep denied (to Gossip Cop) that Kate and John were happening, and even denied that they had ever met. Publicists and representatives lie all the time, of course, but I'd like to believe Winslet's rep this time. Because the thought of John Mayer getting Winslet to talk to his David Duke dong in the third person, or the thought of Mayer boning Winslet while his music plays… Jesus. My biscuits just closed up shop.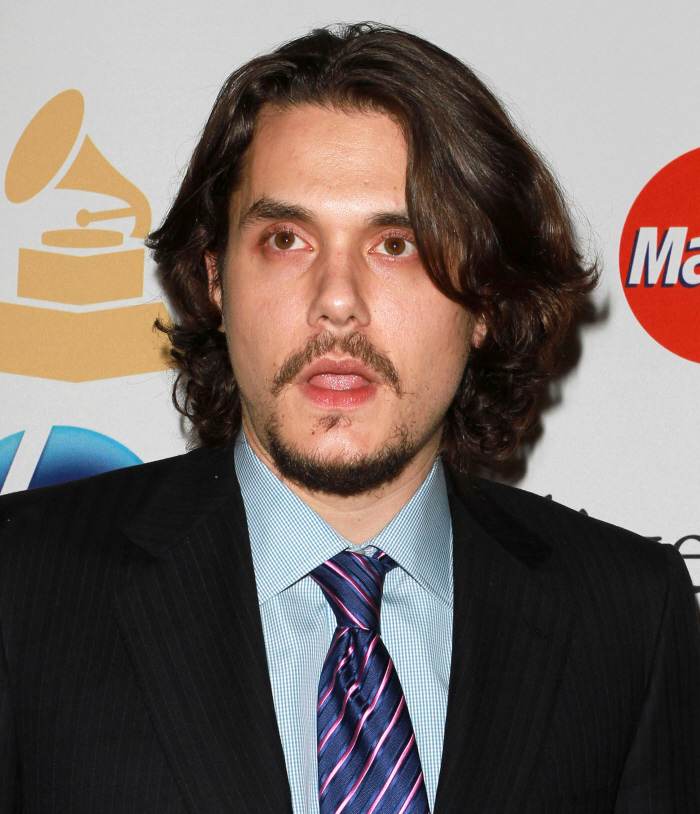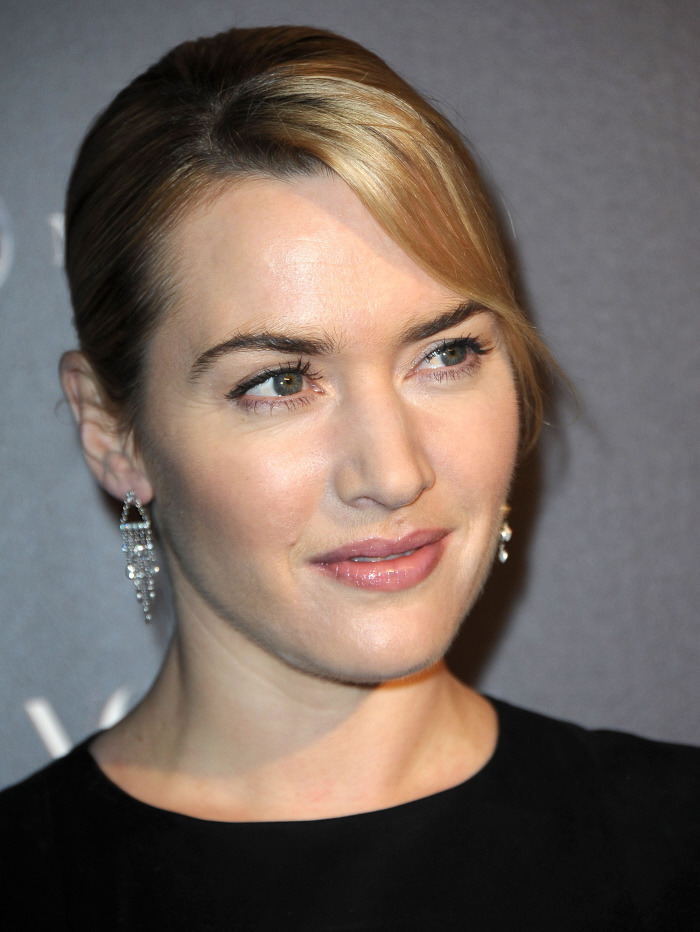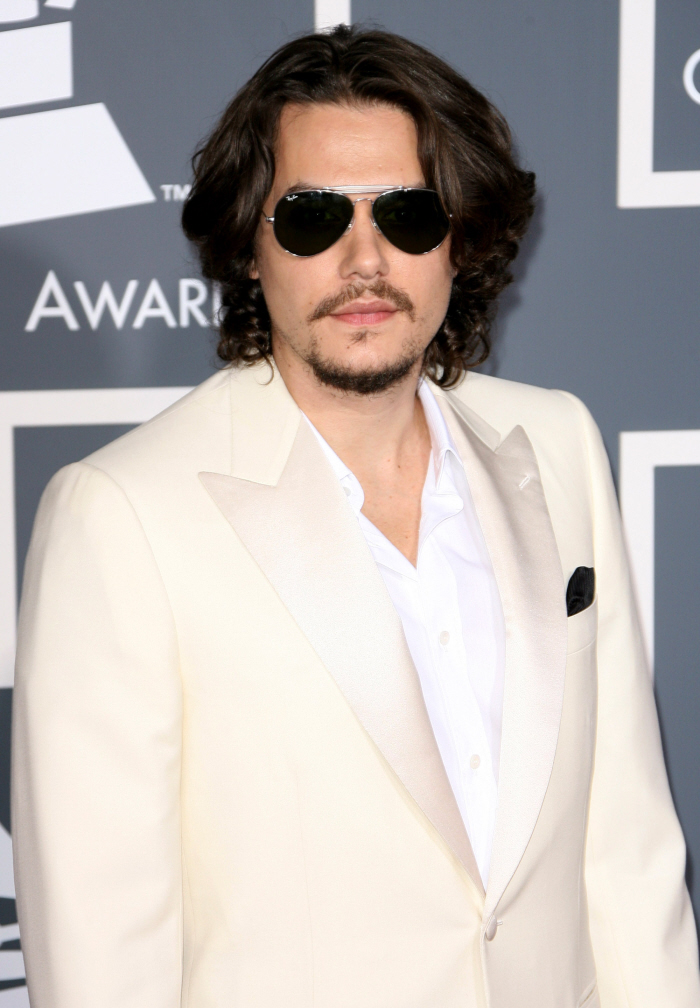 Photos courtesy of WENN.