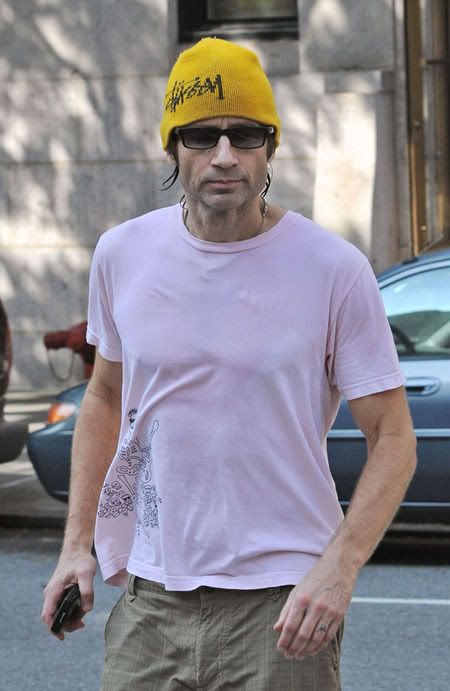 David Duchovny just got out of sex rehab and it looks like they didn't feed him or let him go outside at all because he's looking like Gollum. Maybe the poor guy just lost his will to live after he gave up chasing tail. He was seen jogging, and it may have just been an attempt to get away from photographers but it's possible he's substituting exercise for sex and that's why he's lost weight.
Duchovny is currently in NY, where his family is in the process of relocating. He announced their plans to move in a Best Life interview published in May, well ahead of his rehab stint.
Early reports had Duchovny addicted to Internet porn, but then stories came out that he was cheating on his wife of 11 years, Tea Leoni, for years.
Tea was photographed out with David in NY earlier this week. She is now back in Malibu, according to The Daily Mail. David and Tea have two children, Madelaine, 9, and Kyd, 6. Run those urges off David! Do it for your family.
Photo Credit: Bauergriffinonline