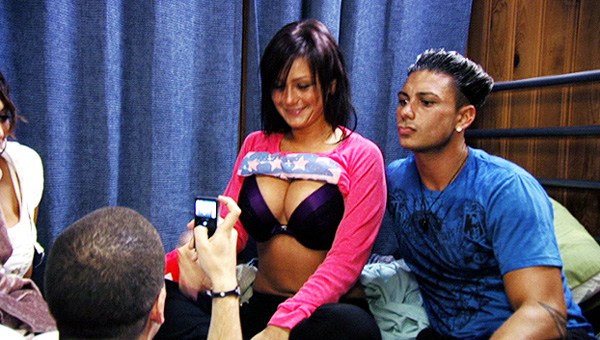 So things are looking up for the clueless drunken wonders on Jersey Shore. They've gone from making just $10,000 an episode, which they had to fight for in the first place, to at least $100,000 an episode. There were 13 episodes in each of the last two seasons. That means that Snooki, J-Woww, and The Situation, et al. are pulling in $1.3 million just for the show, with hundreds of thousands more for promotional appearances and endorsements. Plus we just heard that Snooki, J-Woww and Pauly D got spinoffs.
The good news for the Jersey Shore cast: They're getting a huge raise.
The other good news: They get to spend it shooting next season in Italy.

And the bad news is … actually, for the Shore cast, there is no bad news. Didn't you read the above? The cast is being paid a massive amount of money to get drunk and screw around in Italy. For the Shore stars, there is no downside.

As has been reported, the eight-member cast has just finished their salary negotiations. Multiple sources close to the matter tell EW the deal has members of the "core group" now pulling down at least $100,000 per episode, especially once you factor in their bonus structure. Each season is usually 13 episodes. (MTV had no comment.)

That's a quantum leap for a group that once made headlines by haggling a raise to $10k per episode for season 2. And, of course, the per-episode salary from MTV is only part of the group's income, with appearances and product endorsements tacking on additional large sums. (One tally puts The Situation's annual income at $5 million.)

Regardless of what you might think of Snooki, Sitch and Co., they're not pulling a robbery — on the balance sheet, they're worth the money. Jersey Shore is like the American Idol of basic cable, delivering huge adult demo numbers that are higher than many, if not most, broadcast shows. The season in Italy, which starts shooting in May and already has the locals lining up to criticize the show, could bring the series to a whole new level.
[From EW]
So everyone has signed on for this fourth season of Jersey Shore too, so they can continue with their same formula of drinking, fighting and f*cking and MTV will drag this mess out for as long as possible. They'll be filming in Italy for part of the next season, where they'll be able to offend an entire country with base portrayal their stereotype. I can only hope that all this Jersey Shore saturation leads to a popularity drop, but even when that happens it's not like we'll stop hearing about them. After all, Kate Gosselin is still around.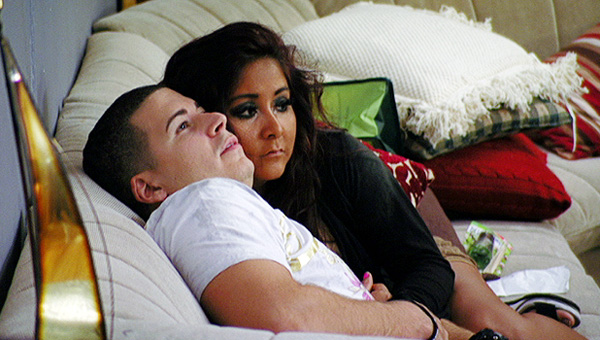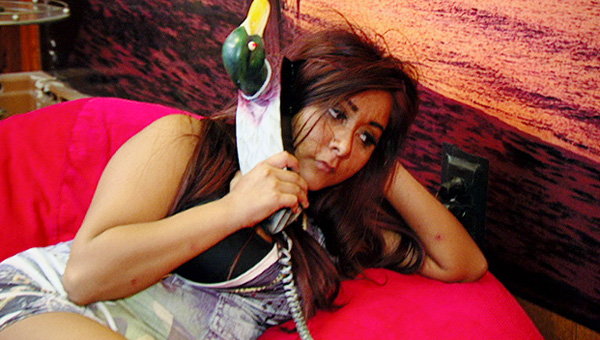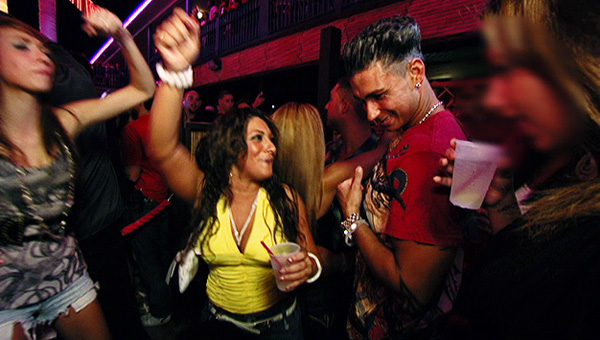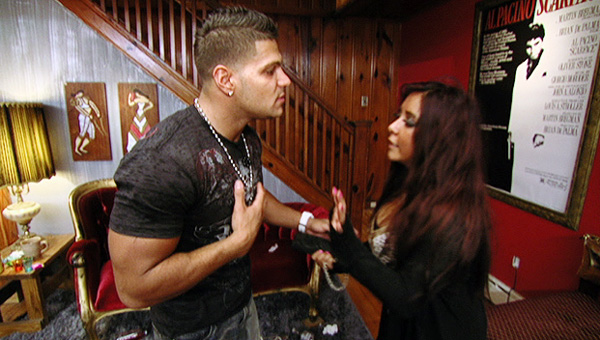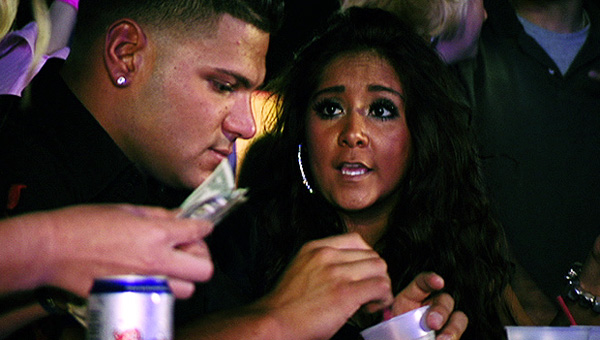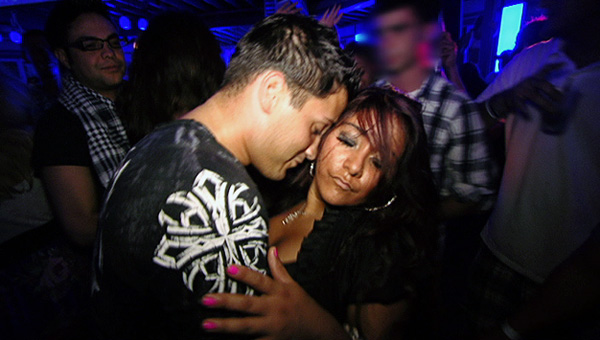 Photos courtesy of MTV, where you can watch full episodes of Jersey Shore for free online