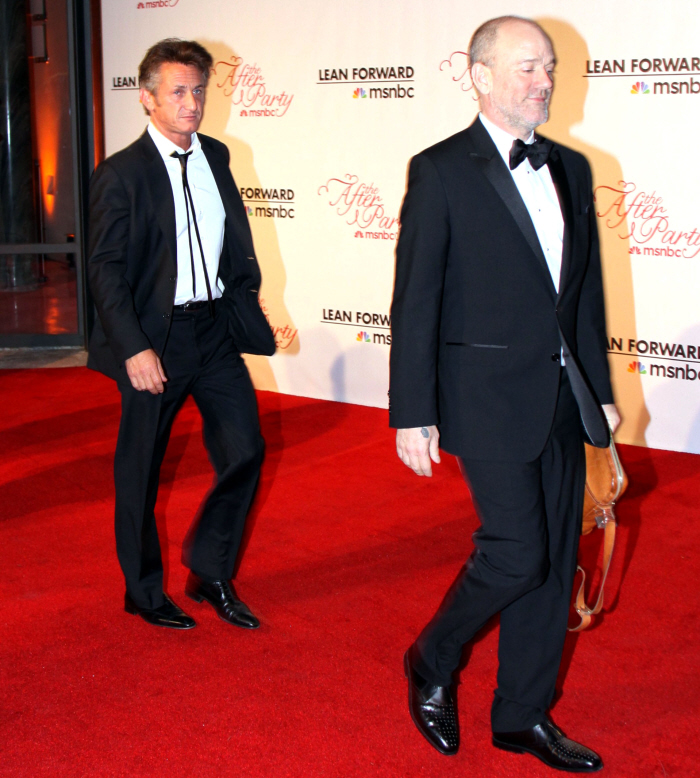 I'm so sad that we don't have the new photo of Scarlett Johansson and Sean Penn in Washington, DC over the weekend. You can see the photo here, at People Mag. ScarJo has dyed her hair red, and she and Sean are holding hands, and Scar has a little bit of a belly. Unfortunately, we don't have ANY photos of Scarlett at the White House correspondents' dinner over the weekend, but we do have some new pics of Sean Penn in Washington, lurking behind Michael Stipe and generally looking surly and crusty.
After a series of romantic-looking sightings, Sean Penn and Scarlett Johansson all but confirmed their coupledom with the ultimate public display of affection for super-private stars. Hand holding.

They were spotted in the incriminating position Saturday night, outside a White House Correspondents' Dinner after-party in Washington, D.C.

Johansson – wearing an Elie Saab cocktail dress and newly auburn hair – started the evening off with her brother, Hunter Johansson, in attendance of the annual event before joining up with Penn at the Vanity Fair/Bloomberg bash. They reportedly left together around 2:30 a.m.

In addition to their cozy outings close to home, Johansson and Penn have also been seen together in Mexico.

The actress's husband of two years, Ryan Reynolds, filed for divorce in December.
[From People]
Wow, Sean Penn seems like a half-decent boyfriend, honestly. He drops everything to be Scarlett's date to her agent's wedding, he flies to Washington to be her date at a big media event. They're probably living together, and the pregnancy rumors are flying, and still, Sean is sticking with it. I'm really starting to think that Sean has a full-blown case of biscuit-haze. It's kind of nice, right? I mean, I wouldn't have imagined this dynamic, but they actually seem to… gasp!… care about each other.
Oh, here's a photo of ScarJo in profile at the Vanity Fair party on Saturday. Yes, that's Bradley Cooper! SCANDAL. You can see more photos (THE HAMM!) at the VF slideshow here.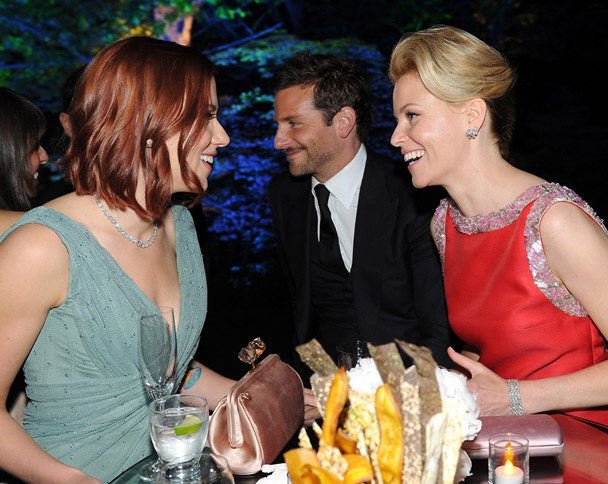 UPDATE: More photos of ScarJo – she didn't look pregnant on the red carpet!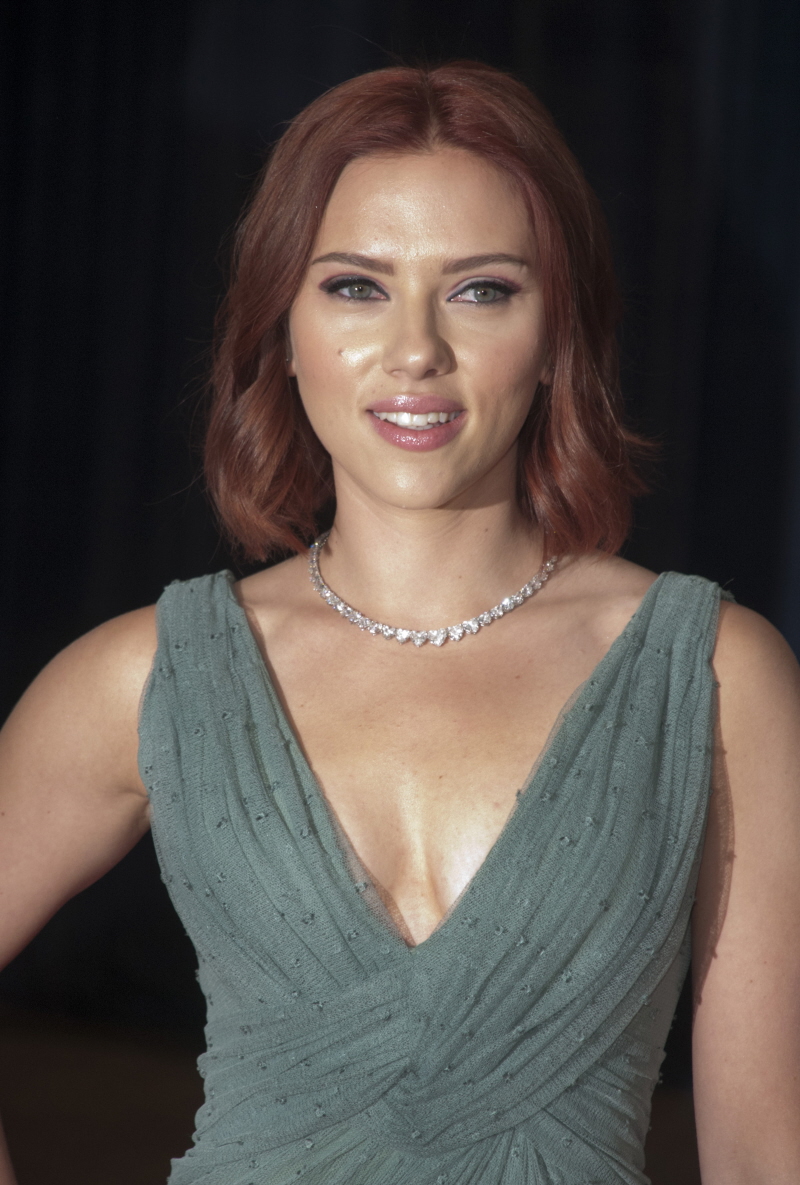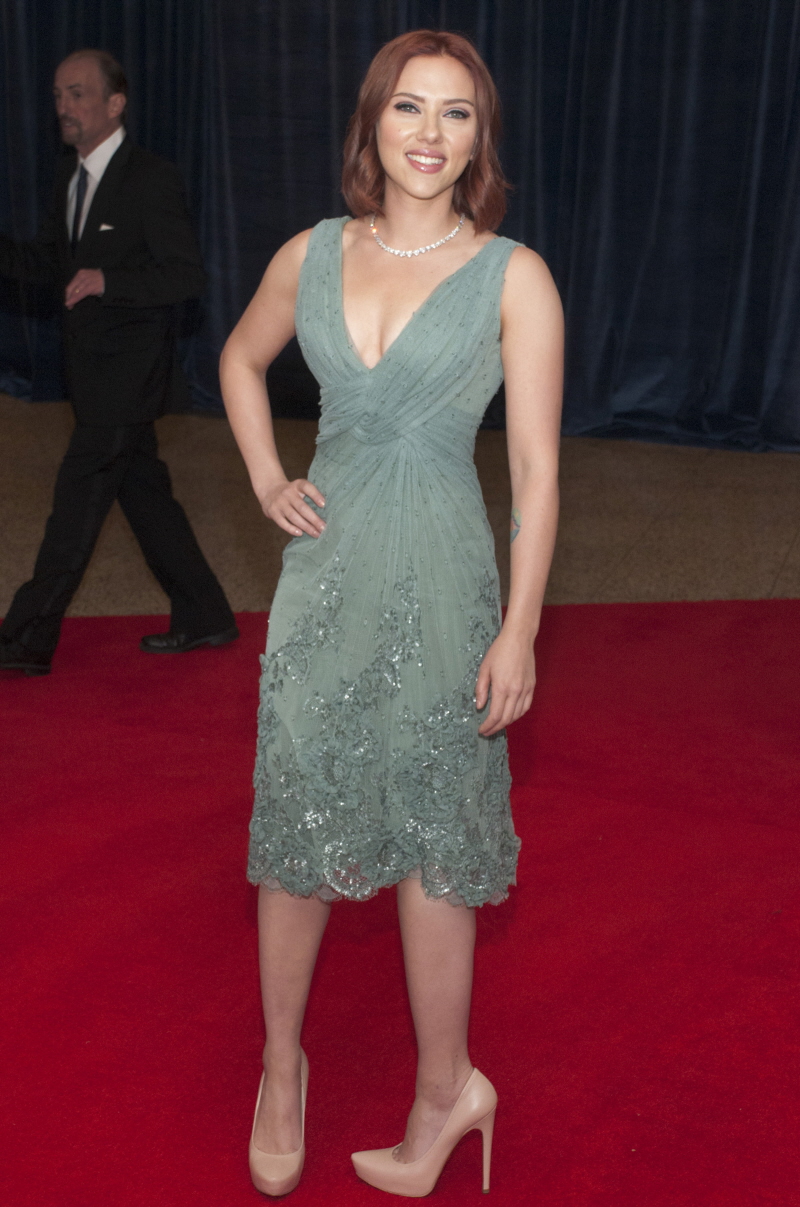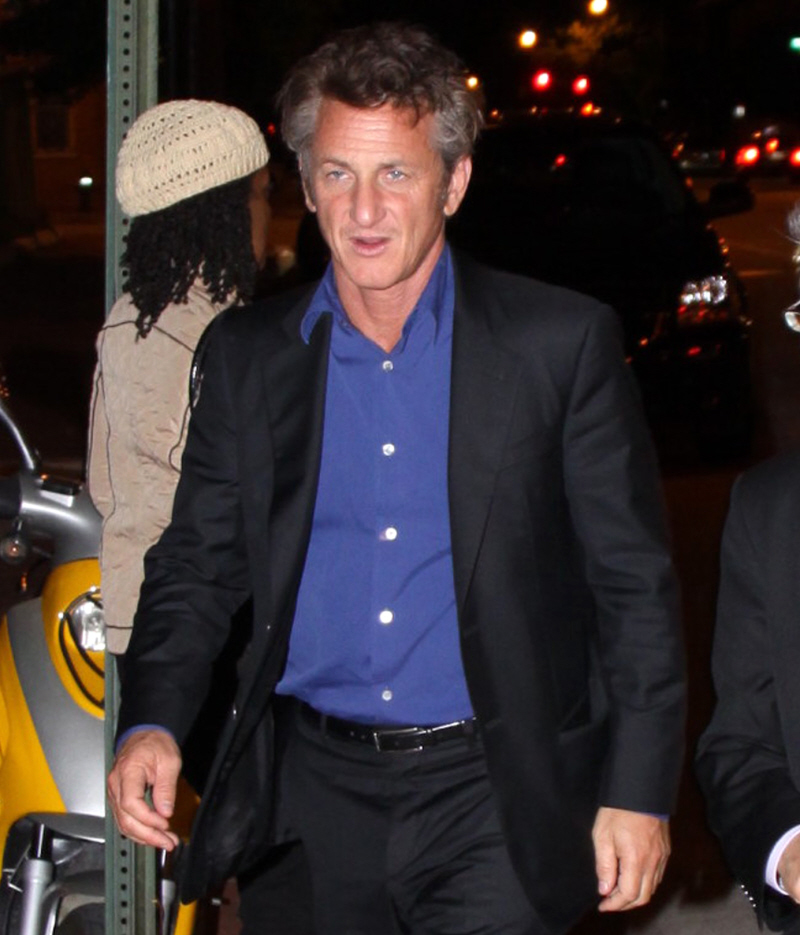 Photos courtesy of WENN and Vanity Fair.