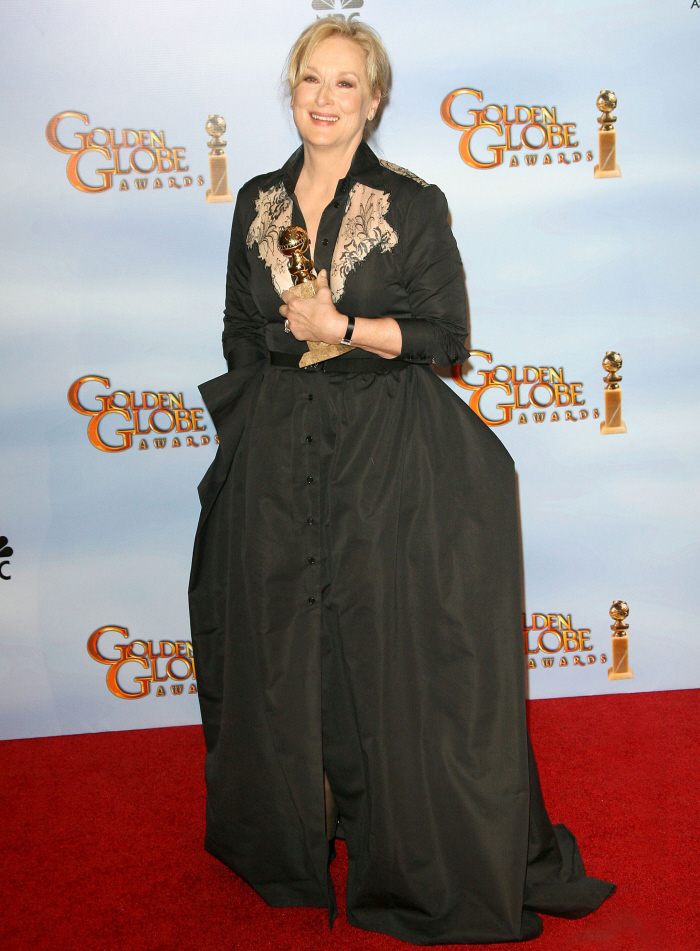 First racism and now ageism. I'm having a terrible morning!! Anyway, we decided to put all of the old(er) broads in one post, because… well, you know. As much as I love Meryl Streep, Helen Mirren and Glenn Close, they're never going to be the most talked-about fashionistas. I was surprised when Meryl won Best Actress – I really thought Viola Davis had this whole thing in the bag, but every now and then, people just like to give Meryl an award, and God bless them. Meryl is pure joy, even when she's cussing up a storm about her glasses. Though I love Meryl, and I think she's a fierce bitch in almost all areas, I hated her Alessandra Rich shirtdress. Dear Meryl: do not wear shirtdresses to the Golden Globes. PS… I love you.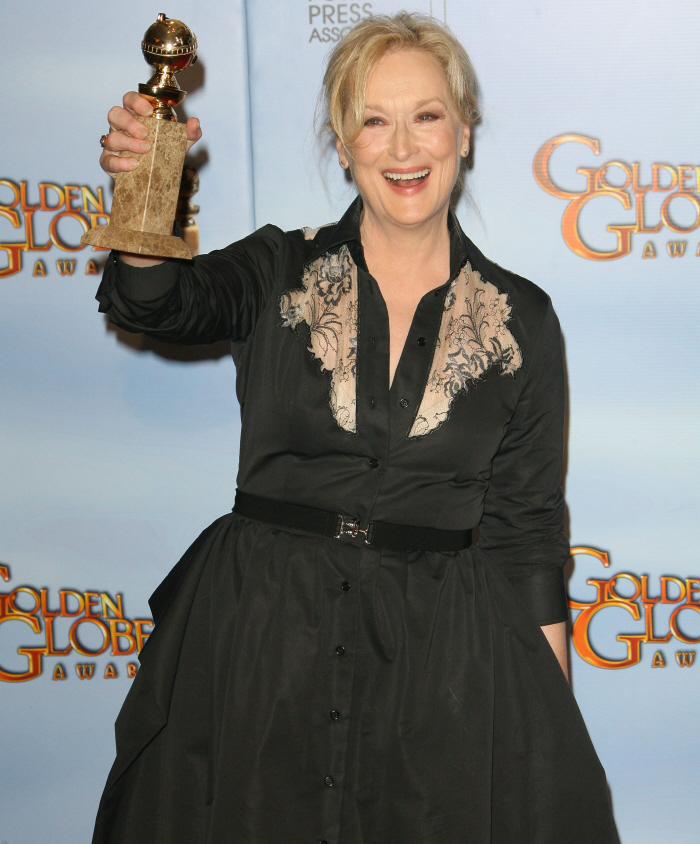 Meryl beat out Glenn Close for Best Actress, and the silver lining is that Glenn didn't have to get on stage in this hideousness. Look, I think Glenn is beautiful. I'm undecided as to whether she's had work done, but I like that she looks her age, and she looks beautiful for her age, and her talent is extraordinary. But the best thing I can say about this gown was that it was a pretty color and it was age-appropriate. Maybe a little too appropriate, because Glenn looks older than she should.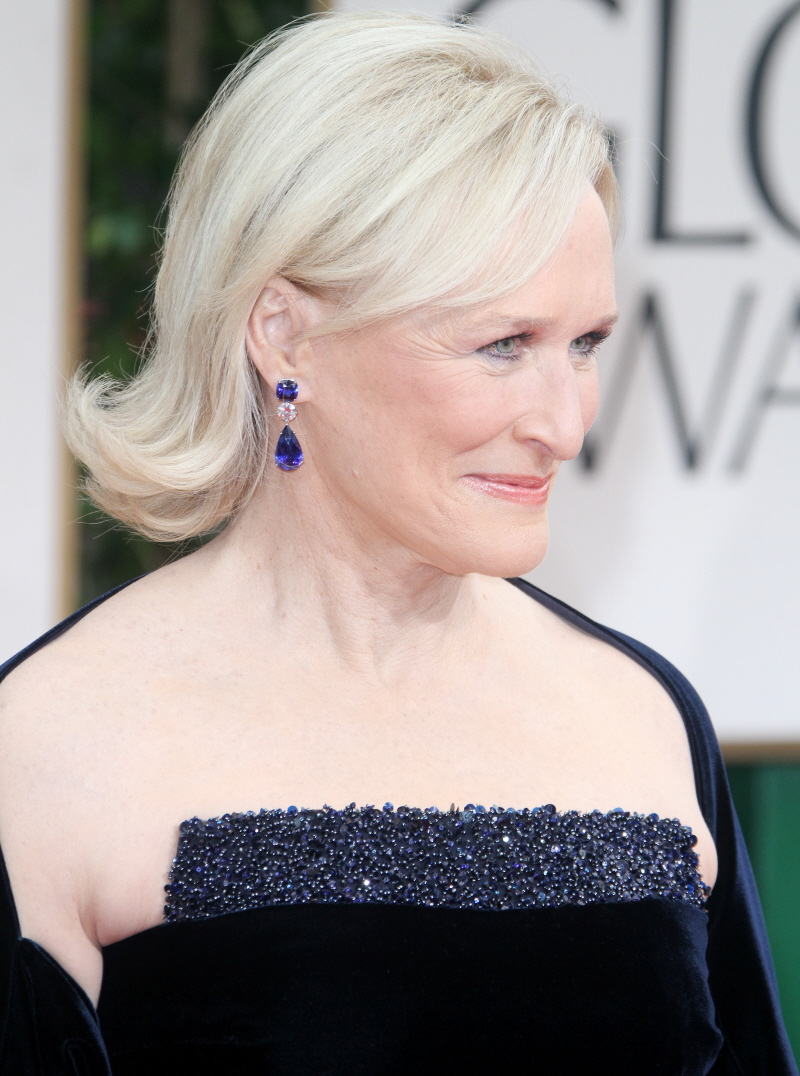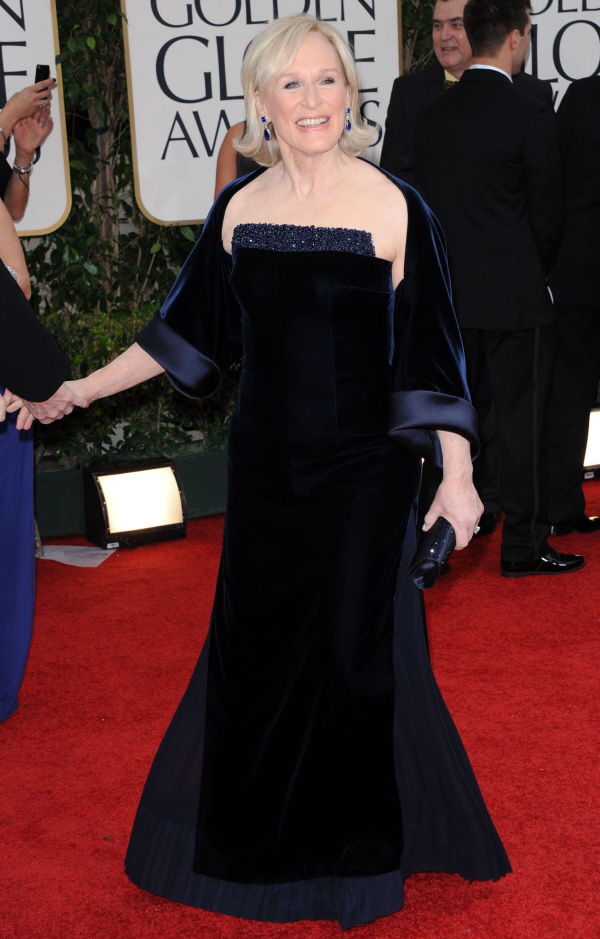 Dame Helen Mirren was one of my best-dressed of the night, which you probably suspected because you know I'm a whore for jewel tones. Helen wore this stunning Badgley Mischka, which managed to be age-appropriate, yet made her look sexy and young. Yay for Helen! She's so adorable.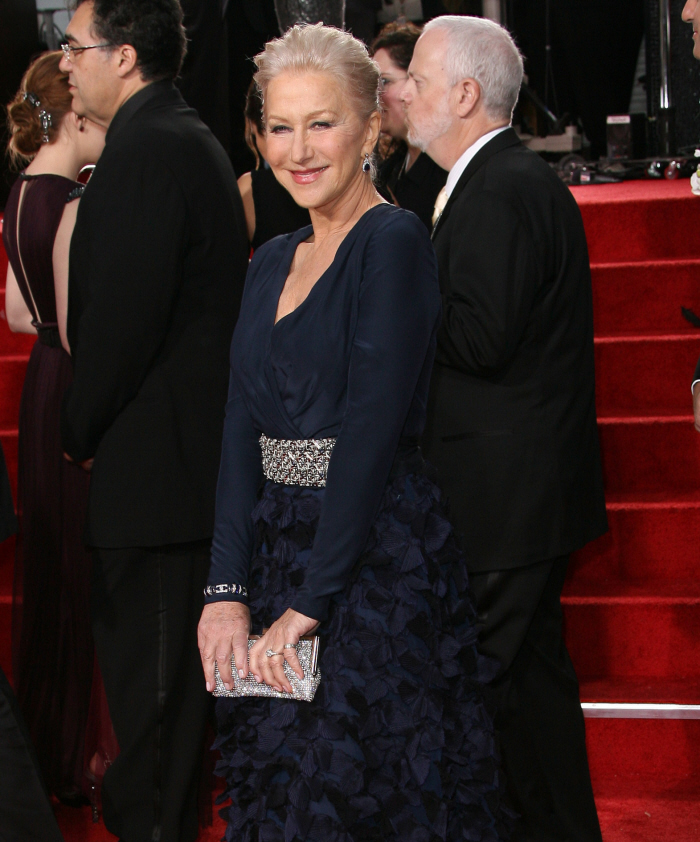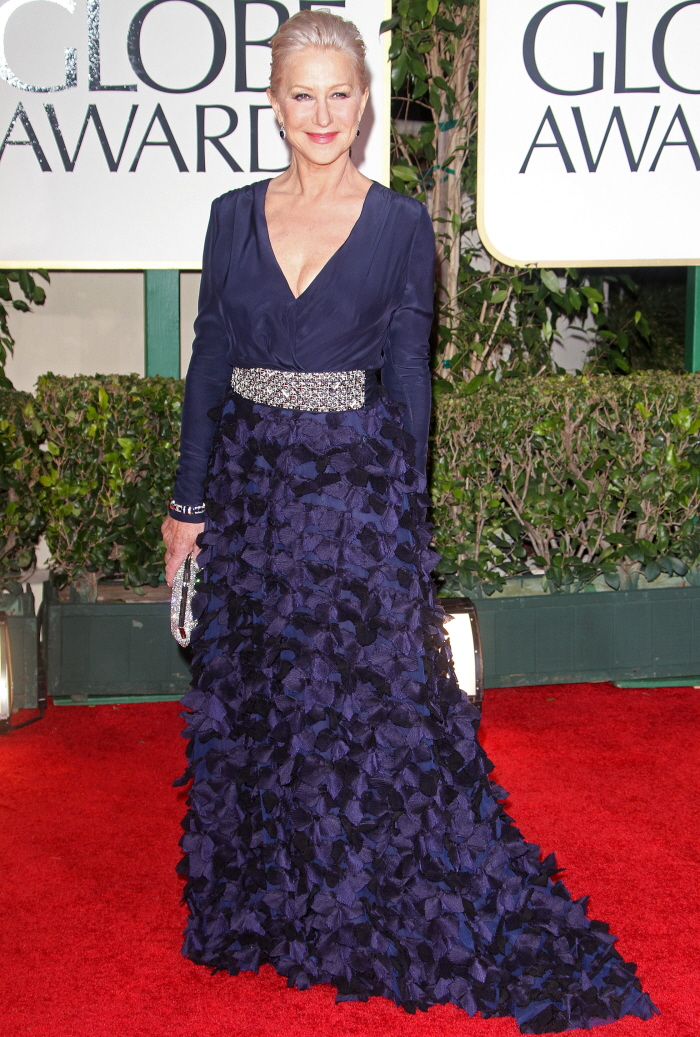 Photos courtesy of WENN.