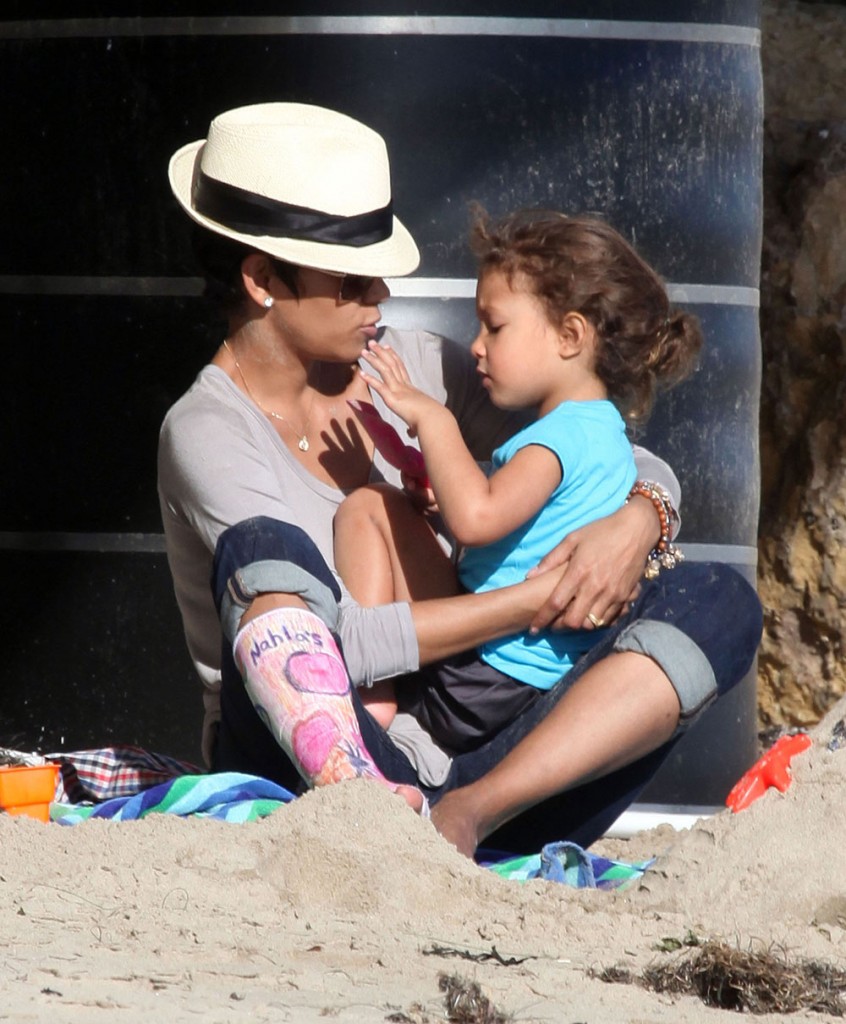 Halle Berry and Gabriel Aubry had another hearing in their custody case yesterday following a battery and child endangerment allegation against Aubry. Halle previously tried to block Gabriel from all contact with their nearly four year-old daughter, Nahla, until the investigation is complete. According to a new report on Radar, she's now backed down slightly and is requesting supervised visitation. (I assumed that a previous supervised visitation order was still in place, but that doesn't seem to be the case.) In an earlier court appearance for Halle and Gabriel, the judge put off making a decision until the sitting judge, who is familiar with this case, returned from vacation. Well the original judge is back now and according to TMZ he didn't make a ruling yesterday and needs more time, and an additional hearing, to sort it all out. Child and Family Services has interviewed both Halle and Gabriel separately and together and is reportedly suggesting that Gabriel attend anger management classes, that Halle get counseling, and that both of them take parenting classes together. They're also recommending counseling for Nahla. Here's TMZ's take on what happened, since their coverage is brief and they aren't being fed details by Gabriel's team like Radar.
Halle Berry and Gabriel Aubry have been urged to get some serious counseling for the benefit of Nahla, but their marathon court hearing today was contentious and largely unproductive … law enforcement sources connected with the case tell TMZ.

We've learned the L.A. County Department of Children and Family Services submitted more than a dozen recommendations to the judge, including mediation … in which a 3rd party would sit with Halle and Gabriel and try to figure out how they can peacefully raise their child. We're told Halle was receptive but Gabriel wasn't.

And our sources say … Halle agreed to continue her individual counseling, which will help her deal with what has become an impossible situation.

As for Gabriel, he's agreed to counseling for his anger issues.

And, as we first reported, both parties agreed today to send 3-year-old Nahla to counseling.

We're told the judge did not make any decision on the fate of the nanny, whom Gabriel wants fired.

And the judge hasn't ruled on Halle's request to keep Gabriel from Nahla until the child endangerment investigation runs its course.

Sources say Gabriel has objected to most of the recommendations and the judge is on the verge of holding a full hearing — similar to a trial — so he can firmly call the shots.
[From TMZ]
I'm firmly team Nahla as both of her parents seem unable to reach an amicable co-parenting agreement. I think that Halle vilifies her exes and that Gabriel is responding by lashing out and is playing right into her hands. Prior to this whole fiasco I would be on his side, but the details he's been leaking to Radar make him sound like an a**hole who is definitely capable of pushing and screaming at the nanny. Incidentally, Radar is also reporting that Halle has been paying Gabriel's legal fees, as is supposedly standard when one party in a custody agreement makes vastly more than the other.
Also, Halle and her new man, Oliver Martinez, staged some "happy family" beach photos over the weekend with Oliver kissing Nahla. Multiple agencies have these photos so you know they were prearranged to present an image of Halle as a more capable parent and of Oliver as some kind of would-be stepfather. This is how Halle uses the paparazzi that she professes to hate. How would Halle react if Gabriel did that to her? She was reportedly livid when he even dared to go on a date with Kim Kardashian. How petty she is. This is a J.Lo move, except J.Lo is much more publicly civil towards, and gracious about, her ex.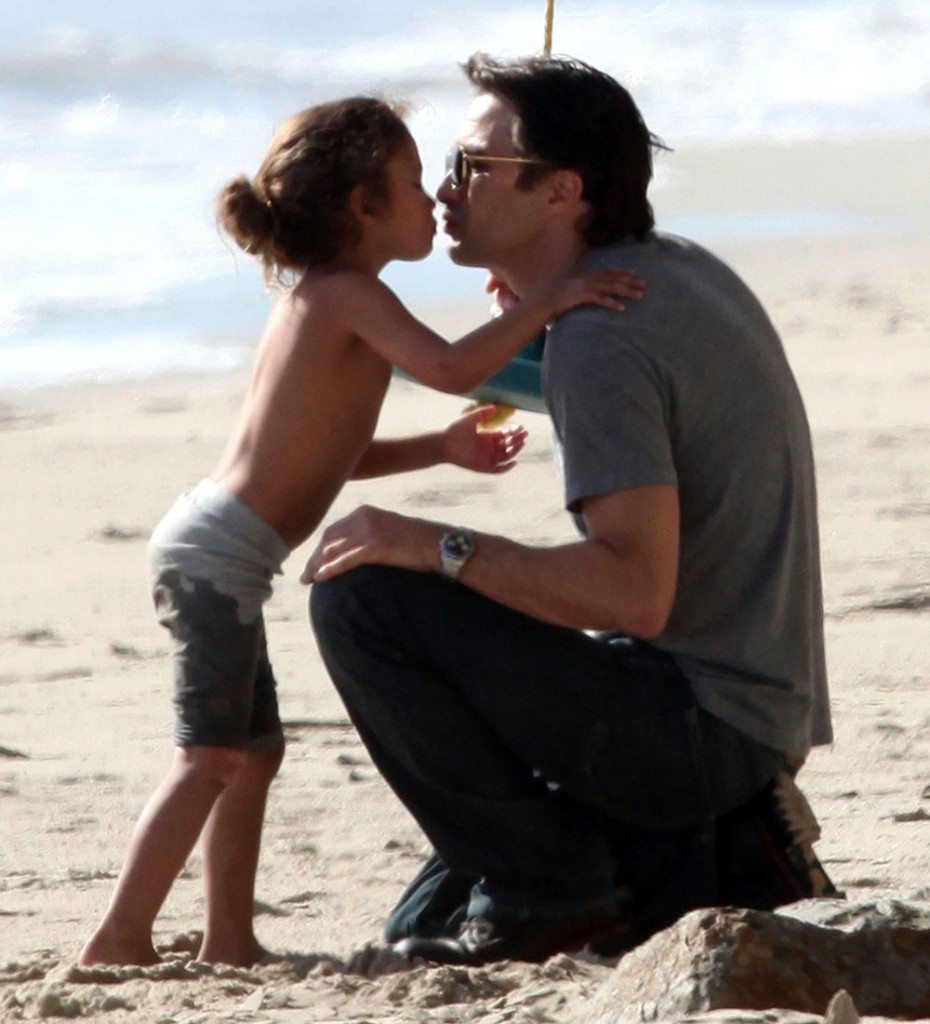 Halle has a cast on her foot, which is probably related to breaking it last September. She's also wearing what looks to be an engagement ring, although she's often worn a ring on that hand and reports vary as to whether it's official. She hasn't made an official announcement, and all we heard so far is a tweet from Oliver's ex, Kylie Minogue, congratulating them.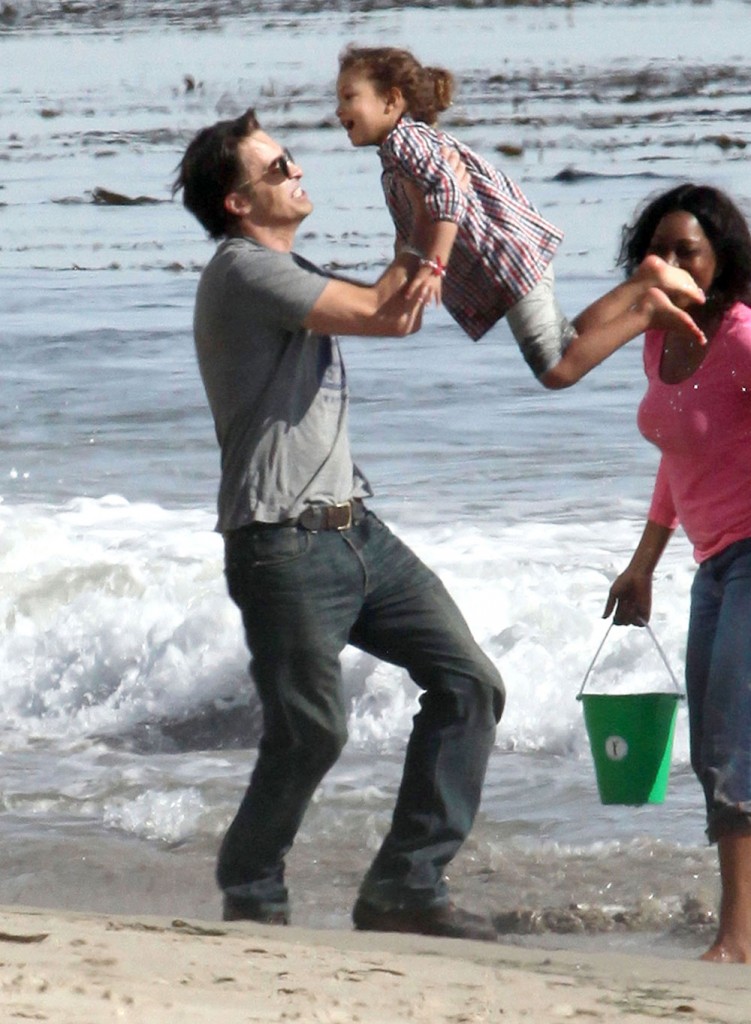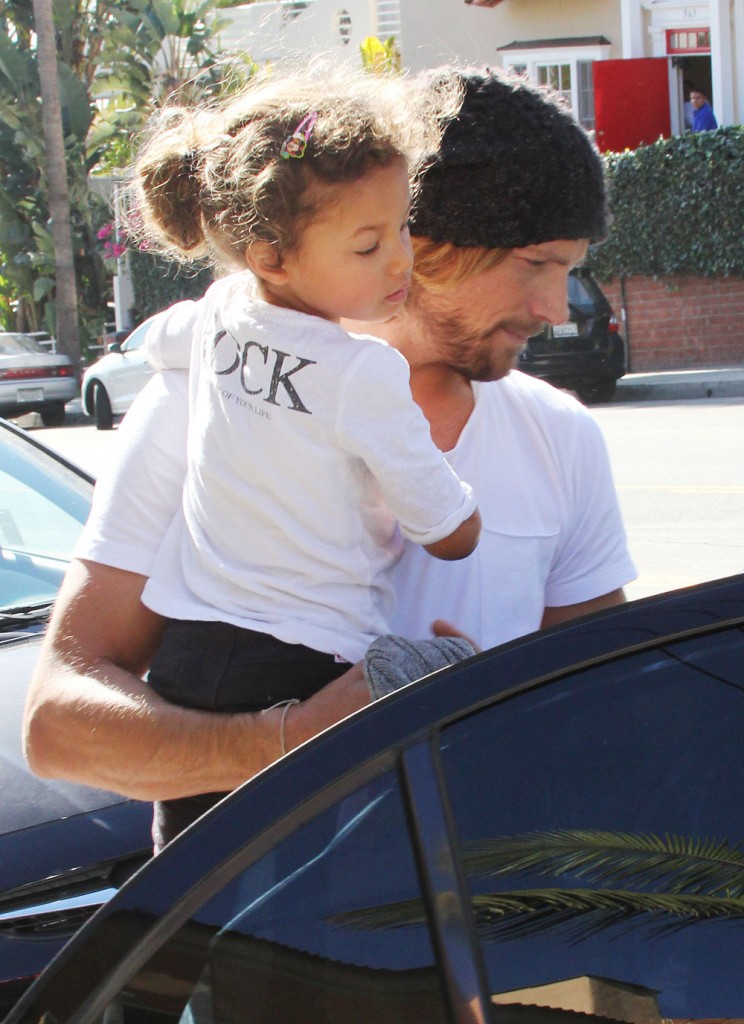 Halle, Gabriel and Nahla are shown out at the beach in Malibu on 1-29-12. They're also shown out at lunch on that same day. Gabriel and Nahla are shown out on 1-12-12. Credit: Fameflynet and WENN.com