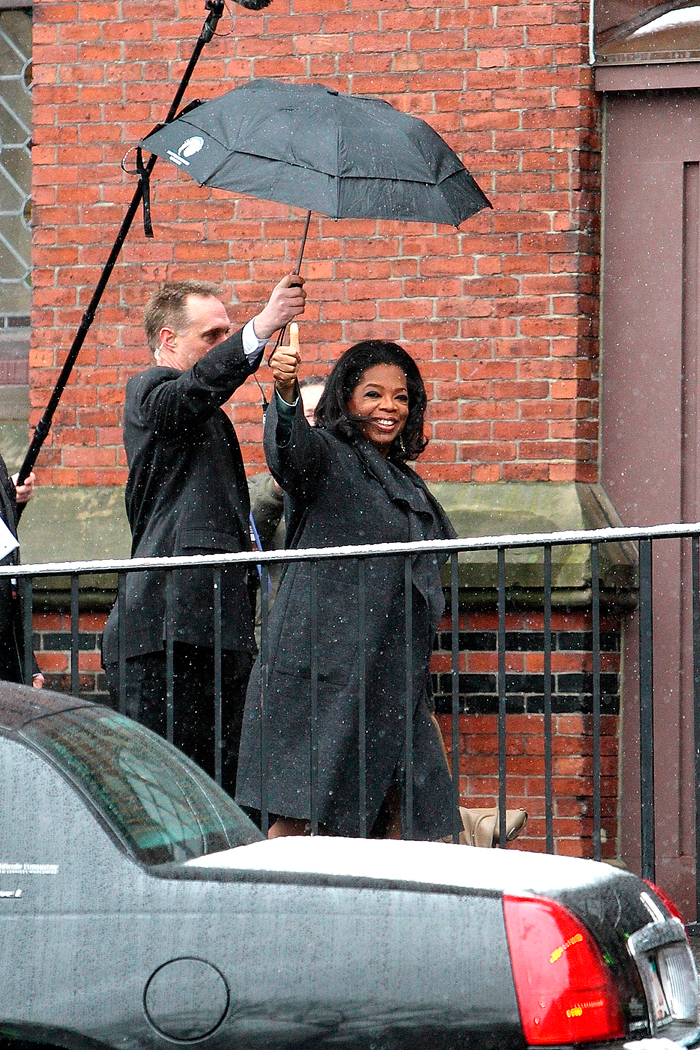 A few days ago, we discussed the bitchfight that erupted between Oprah and Rosie O'Donnell after the OWN network dropped Rosie's show after six disappointing months of declining ratings that were never that good to begin with. Naturally, Rosie took the cancellation personally even though there were a million different ways that she'd acted out towards her staff; she also obviously contributed to her show's demise by abruptly changing the format and ignoring all advice to the contrary. Of course, it didn't help that Rosie's show was scheduled during her target audience's dinner hour, but we could argue both sides of this issue forever and it wouldn't change the fact that Oprah made a business call, which was well within her authority to do. As for Rosie? She should've realized who was boss when Oprah was photoshopped thinner than her on O Magazine.
Anyway, this week's issue of the Enquirer provides more details about Rosie's brief reign of terror and even quicker downfall at Oprah's employ. It's not a pretty picture: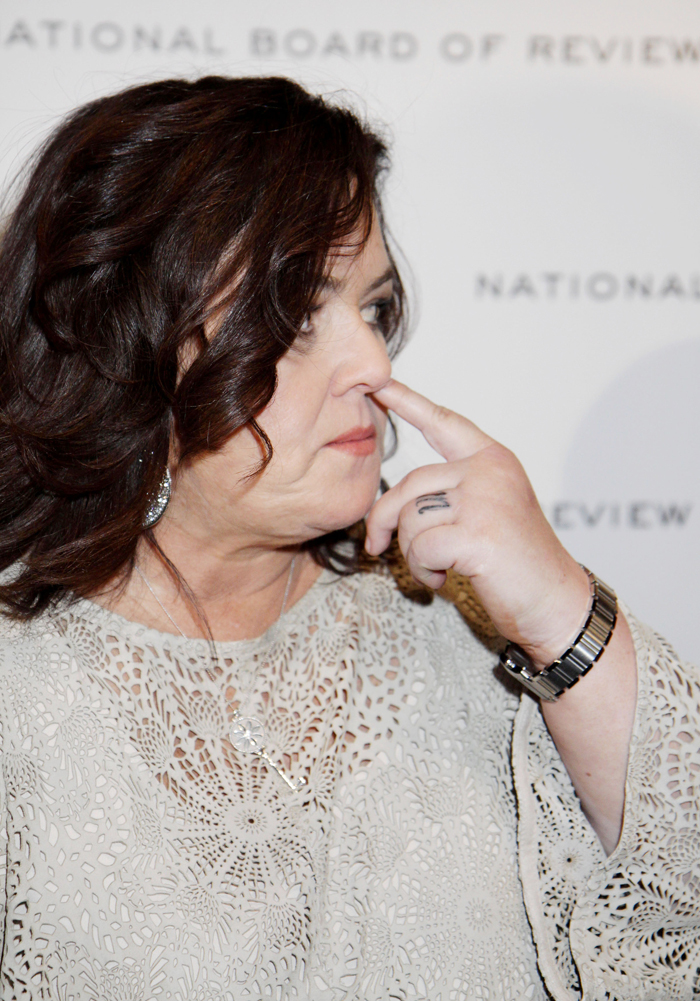 Rosie O'Donnell snubbed her boss Oprah Winfrey's advice on how to improve her talk show, and when she got canned, she told the powerful media mogul to drop dead!

Adding to Oprah's ire, insiders say an abrasive Rosie turned Oprah's once-peaceful production office intot he studio from hell by cursing and screaming at her staff.

"Oprah gave Rosie every possible chance to turn things around before she gave her the ax," a source told The ENQUIRER. "And Rosie didn't take her firing lightly. She went off on Oprah and told her to "Drop dead!"

Insiders say Oprah told Rosie her big mistake was making the show more about herself. She suggested she talk less about herself and let the guests open up more, the source revealed.

"Rosie refused to listen," said the source. "It was her way or the highway, and Oprah couldn't get through to her. Rosie thought she knew it all."

Even worse was Rosie's nasty behind-the-scenes behavior, said the source. "Rosie cursed, screamed and berated her staff all the time. No one escaped her wrath. She was always ranting that the people working on her show — many of whom were Oprah's former employees — were inadequate. As the ratings continued to sink lower, Rosie's roar got even louder. It was only when several staff members gave notices that Oprah finally became aware of the chaos surrounding Rosie. Oprah has always treated her employees like family, and she expected nothing less from Rosie. Oprah knew she had to do something fast."

So she called Barbara Walters, Rosie's former co-host on "The View," for advice on how to handle the disgruntled talk-show host. "Barbara gave Oprah an earful," said the insider. "She explained that while Rosie was explosive on the air, most people rarely saw the temper tantrum-throwing and mean-spirited Rosie that she experienced firsthand at "The View."

Oprah was stunend. she told Barbara that she should have called her before hiring Rosie. Barbara admitted that when she heard Oprah was giving Rosie a talk show that she wanted to reach out, but it was already a done deal. Rosie has some real anger issues," added the insider. "FIrst she feuded with Donald Trump and Barbara Walters, and now it's Oprah. It appears her only show business friend right now is Howard Stern!"
[From Enquirer, print edition, April 2, 2012]
Obviously, Oprah really dropped the ball if she didn't even bother to talk to Barbara about her experience with Rosie before handing the former "Queen of Nice" her own show. Then again, Oprah has been rather desperate from the beginning to see her network succeed, and Rosie was supposed to be the big rainmaker after Oprah's name didn't instantaneously do the trick. Like I said before, Oprah was only thinking about business when she fired Rosie, but TMZ reports that Oprah has taken steps to help the 30 staff members who were recently fired from OWN by providing them with "extremely generous" severance packages and providing them with a recruiter to help get them on track to finding new jobs. Oprah didn't have to do that, and Rosie would've never done that.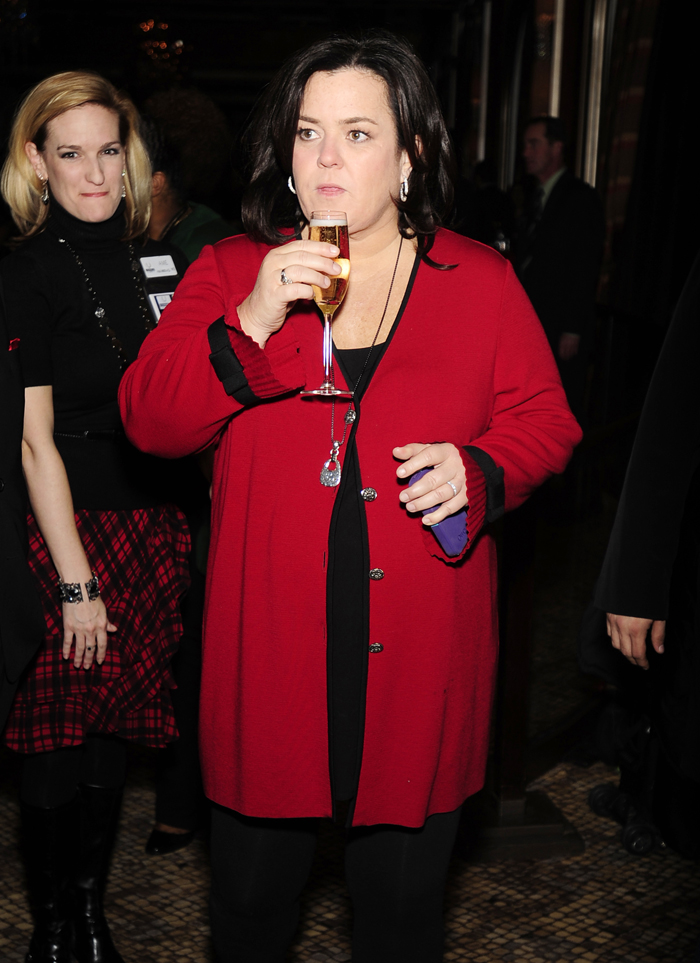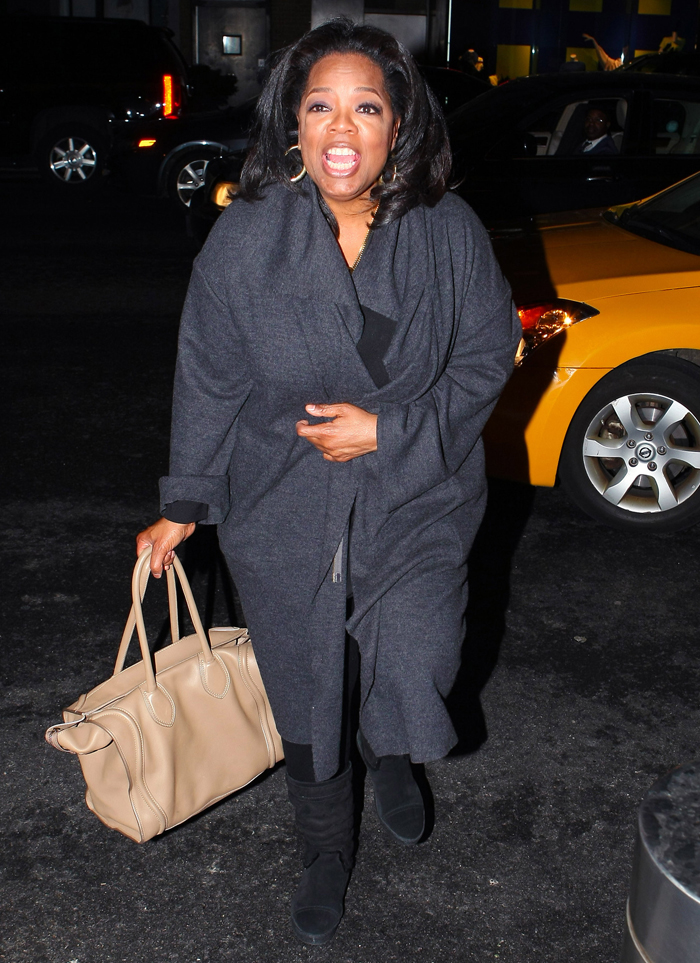 Photos courtesy of Fame/Flynet and WENN