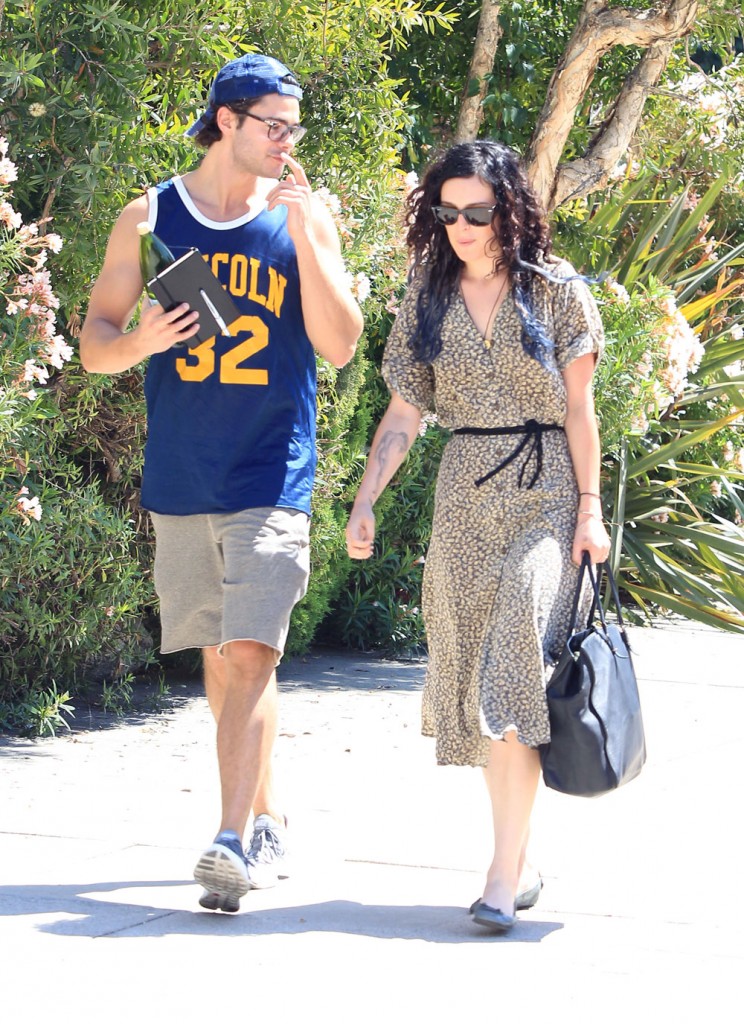 Say what you will about Rumer Willis, 23, she usually manages to snag some pretty hot boyfriends. She was with a gorgeous actor named Micah Alberti for two years up until 2010, and after that she was said to have hooked up with Glee's Chord Overstreet, Glee's Mark Salling and even Zac Efron. Well Rumer was spotted out yesterday with an actor named Jayson Blair (not the plagiarist), and they were holding hands and everything so it's official. I guess Blair is an up-and-coming TV actor, he had a bit part on "The Closer" (which makes me feel bad for not leaving this story for Kaiser to cover – sorry I didn't know!) and he's in an upcoming show on NBC called "The New Normal," which just pisses me off because it's NBC and if it's good they won't promote it, and if it's bad it will stay on forever.
Anyway US has more information about Rumer's new romance. Oooh:
The rumors are true: Rumer Willis has a new boyfriend!

The actress and aspiring singer, 23, is dating actor Jayson Blair, a source confirms to Us Weekly. The two were spotted holding hands while strolling through Hollywood August 13. "He's definitely cute," the source says.

Blair, 28, plays Clay Clemmens in the original NBC comedy series The New Normal, which tells the story of a woman (Georgia King) who becomes a surrogate mother so a gay couple (Justin Bartha and Andrew Rannells) can start a family. Created by Glee's Ryan Murphy, the sitcom also stars Ellen Barkin, NeNe Leakes and Bebe Wood. The New Normal premieres September 11 at 9:30 p.m. EST.

The eldest daughter of Bruce Willis and Demi Moore, Rumer is no stranger to acting herself: she made her feature film debut in 1995's Now and Then, and as an adult, she appeared on The CW's 90210 and ABC Family's The Secret Life of the American Teenager. Blair's previous TV credits include MTV's The Hard Times of RJ Berger, CBS' 2 Broke Girls and TNT's Rizzoli & Isles.

Willis will celebrate her 24th birthday August 16. "Can't wait to spend time with my family," she recently tweeted.
They look really cute together, and the way he's looking at her is sweet! Look Rumer is wearing a nice dress that isn't too 90s hipster and is actually covering her ass. This is a real improvement for her.
The next day she stepped out in this, though, which is similar to what she's been wearing for years basically, so small steps with Rumer. At least her butt cheeks weren't hanging out. Also, I really dislike her fake extensions.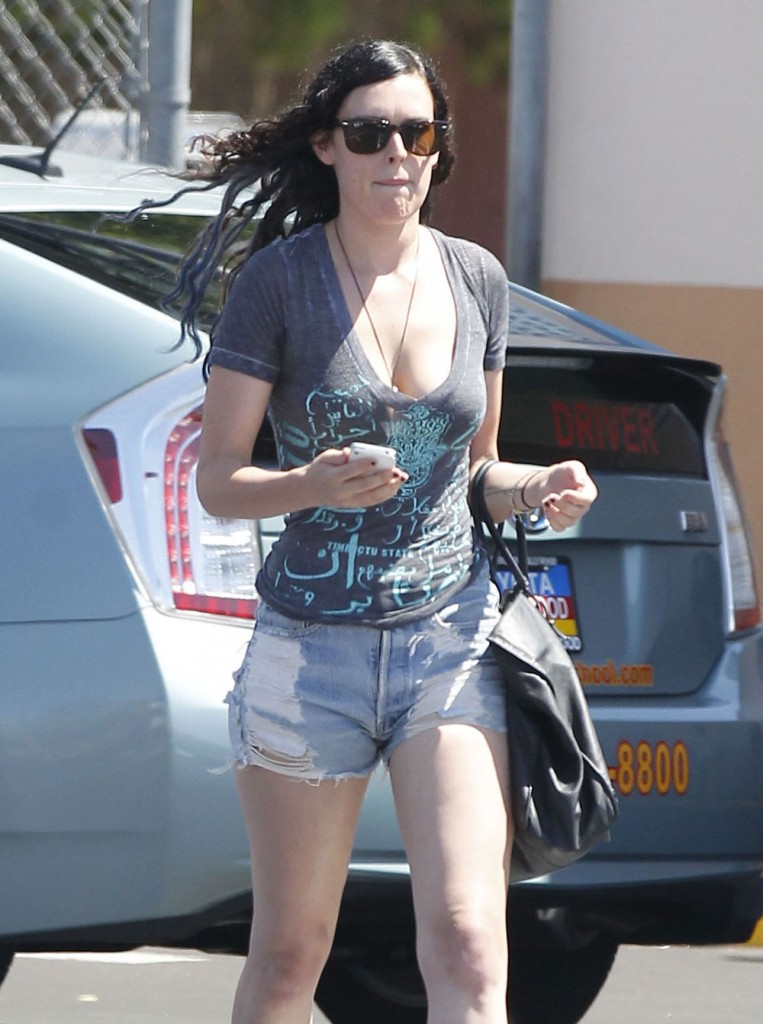 Rumer looks like she lost weight recently, but she's not scary skinny like her mom. That makes me wonder – what is going on with their relationship? I hope that she and her sisters are finally talking to Demi again, and that they took their dad's advice. Maybe that's what she meant with that tweet about spending time with her family. I hope these Willis girls realize what a charmed life they lead.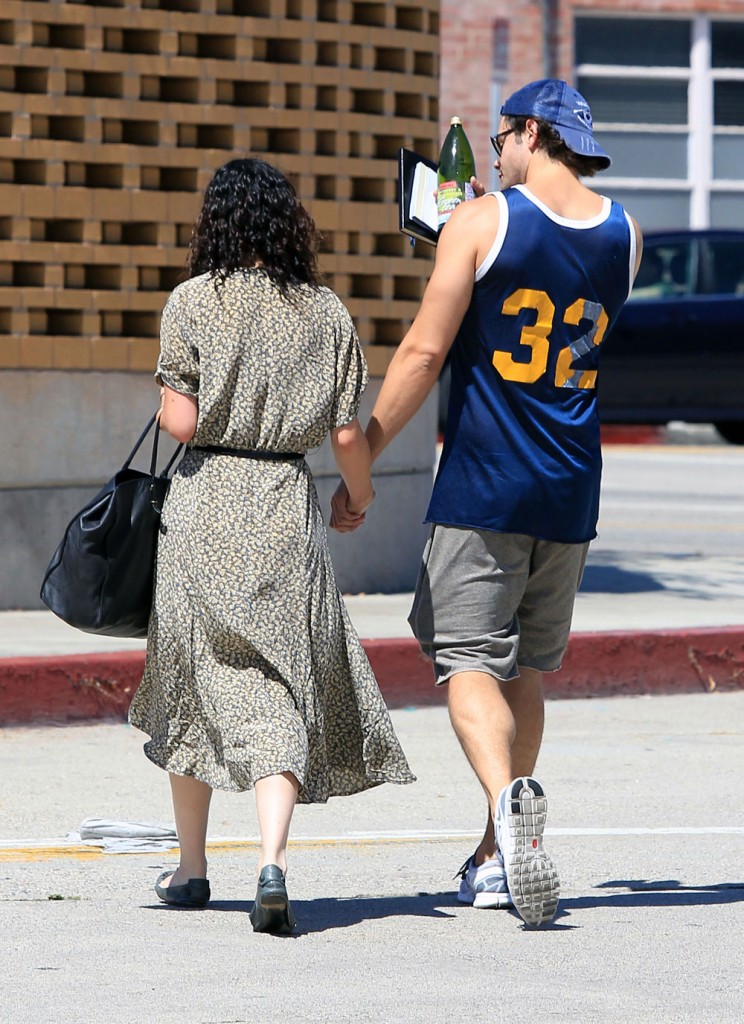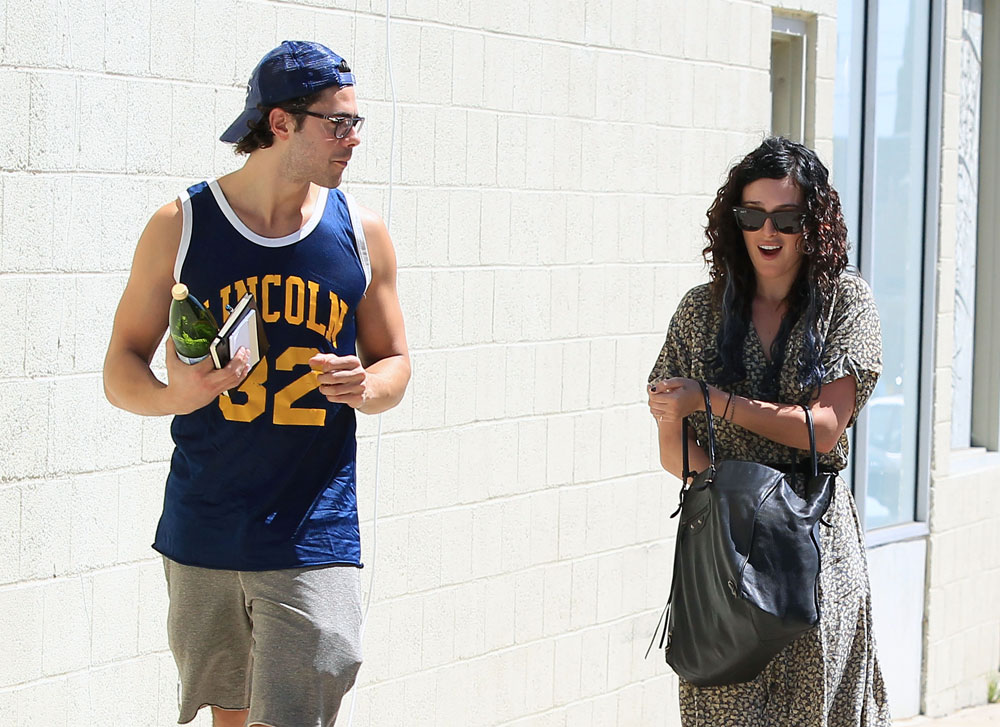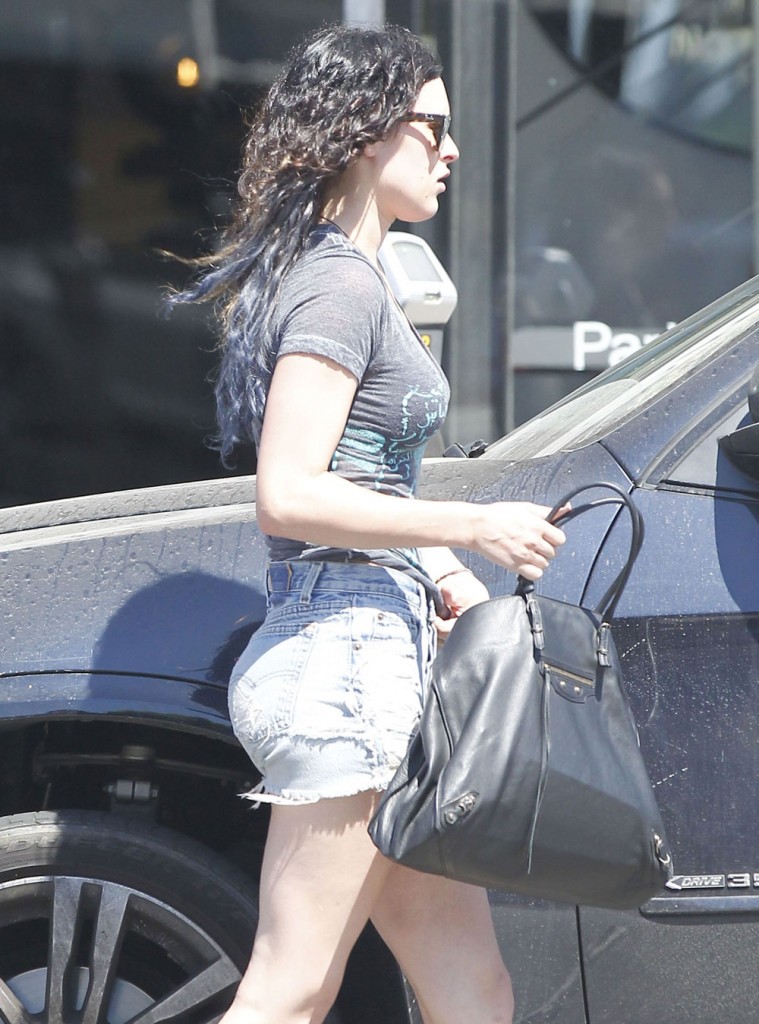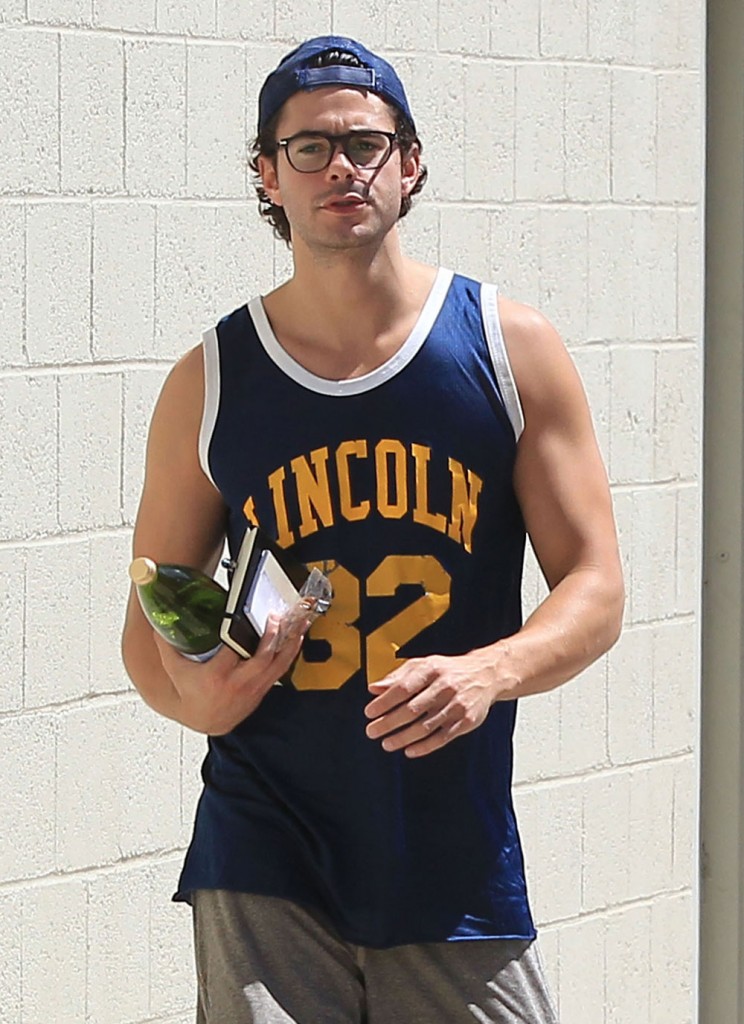 Credit: FameFlynet