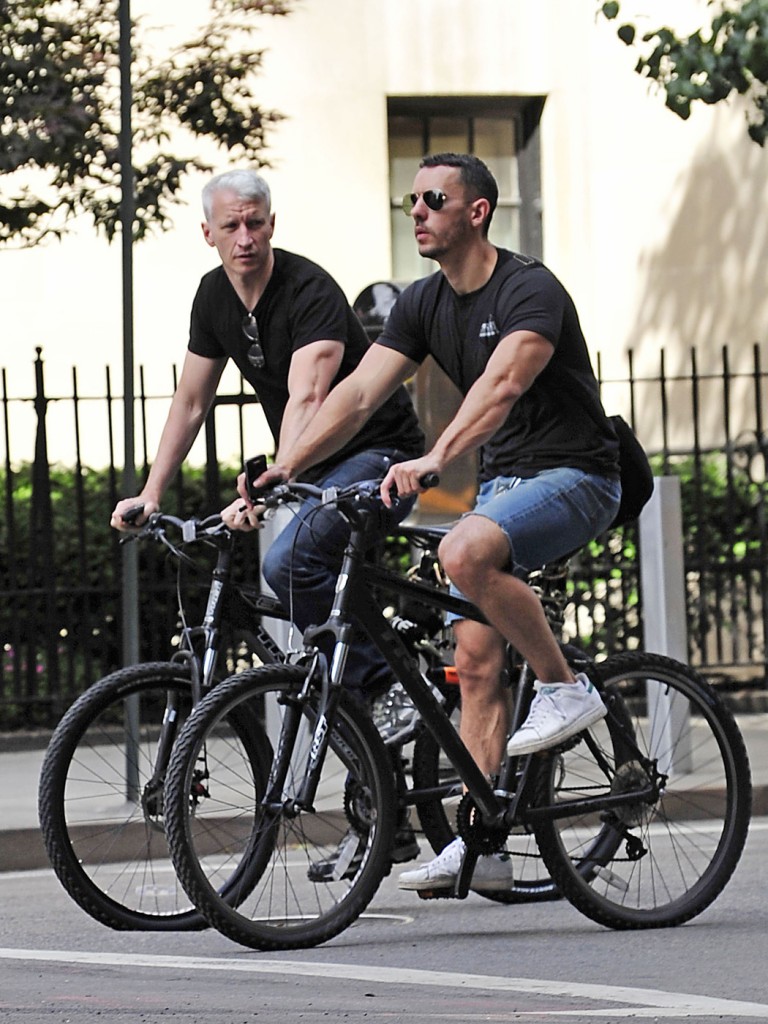 Anderson and Ben in 2010
I'm still really interested in Anderson Cooper's lovelife for some reason, and now that we have confirmation that his boyfriend, Ben Maisani, was on the trip to Croatia with him (also attended by Andy Cohen and a few other friends), I'm revising my theory as to how everything went down. As you might remember, we saw some very close-up photos of Ben making out with another guy in the park a little over a week ago. Those photos came out when Anderson was on vacation in Croatia, reportedly with Ben. Later, Anderson posted a photo of Bravo exec and his longtime friend, Andy Cohen, in Croatia, making me wonder if it was Andy who went along on that vacation, not Ben, and if Anderson and Ben had broken up prior to the release of the makeout photos. Not so much. There's video of Anderson and Ben together in Croatia, and the paparazzi have photos, taken Monday, of both Ben and Anderson leaving the place in New York they share. (You can see those photos on this link.) So they're either still together as a couple, or they're at least still living together for now, maybe until one of them can find another place. That's pretty forgiving of Anderson, or maybe he was broken up with Ben before the trip and they just decided to move forward with their plans or something. Damn, I know we're never going to get answers on this and it bugs me. I want to know what happened! I mean I adore Anderson Cooper and I know I should have more respect for his privacy, but I'm a nosy bitch. Here's The Daily Mail's report:
Anderson Cooper and his partner Ben Maisani were pictured in New York today, both leaving the CNN anchor's Manhattan townhouse, albeit separately.
Maisani was photographed kissing another man in a public park less than two weeks ago, and the pair were believed to have broken up.

The pictures, accompanied with a video of them on vacation together in Croatia at the weekend, have sparked rumors the couple have reconciled – and perhaps never even broke up.
Cooper was alleged to have gone on the European getaway to get over his broken heart after news of his partner's alleged cheating emerged.

But it appears the news anchor is the forgiving type. Either that or the video adds more fuel to the fire that the couple are in an open relationship.

The video – shot by Croatian network Dubrovnik Internet Television – shows the two men on the upper deck of the yacht chatting together, before joining Kelly Ripa and her husband Mark Consuelos.
Ripa and her husband joined in on the European destination last week. Bravo's Andy Cohen was already there and is believed to have flown out with Cooper a few days earlier.

Maisani and Cooper were also spotted earlier today leaving the Manhattan fire house the pair share. It had been reported that the news anchor asked his partner to move out and had broken off the engagement after the cheating scandal.
We're not going to figure out at this point if Anderson and Ben are still together, and it sounds like whatever happened, they're keeping the drama low and are either trying to work things out or peacefully co-existing. Maybe they have an open relationship, although reports claimed Cooper was devastated by those photos. I'm still holding out hope that Anderson and Andy Cohen are a new couple.
As The Daily Mail mentions, Kelly Ripa was also in Croatia on that vacation. An instagram pic that Anderson posted of them together is below. There's a lot of speculation that Anderson might join Kelly as co-host on her morning show, and Kelly told US Weekly that "We have a connection like nobody else. I worship him!" She added that "the search continues" for her co-host, since Anderson is so busy with his own talkshow and with his CNN show, Anderson Cooper 360.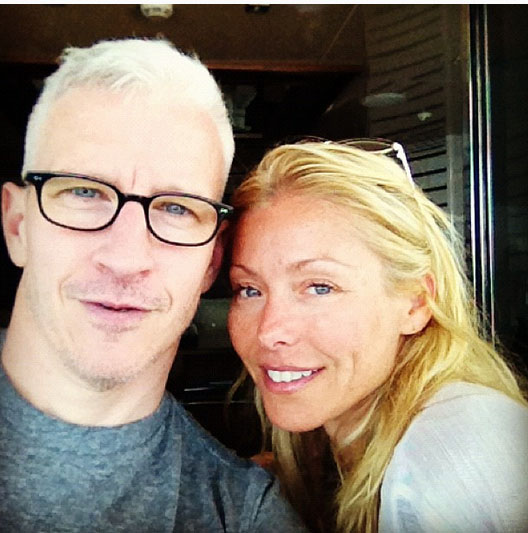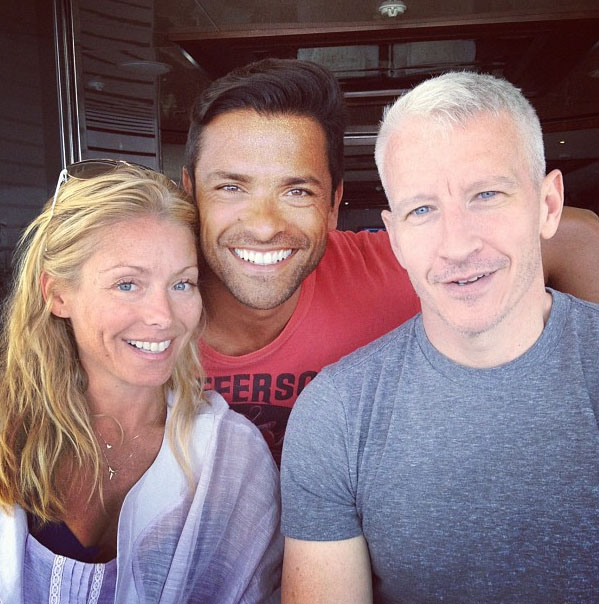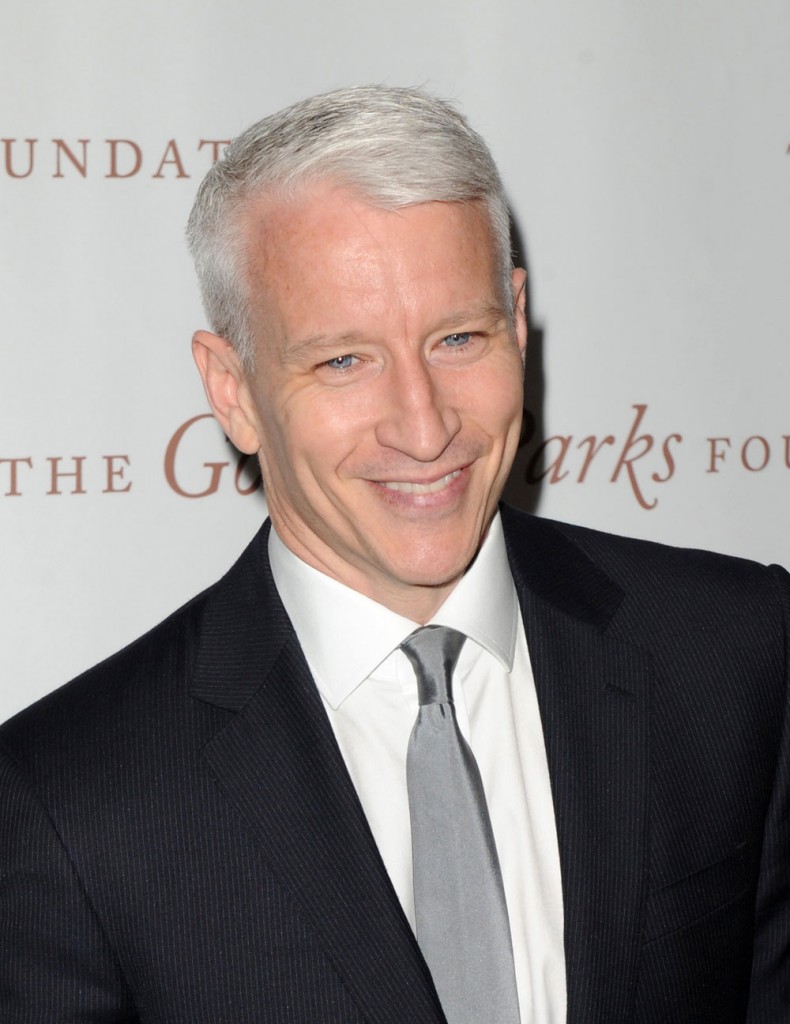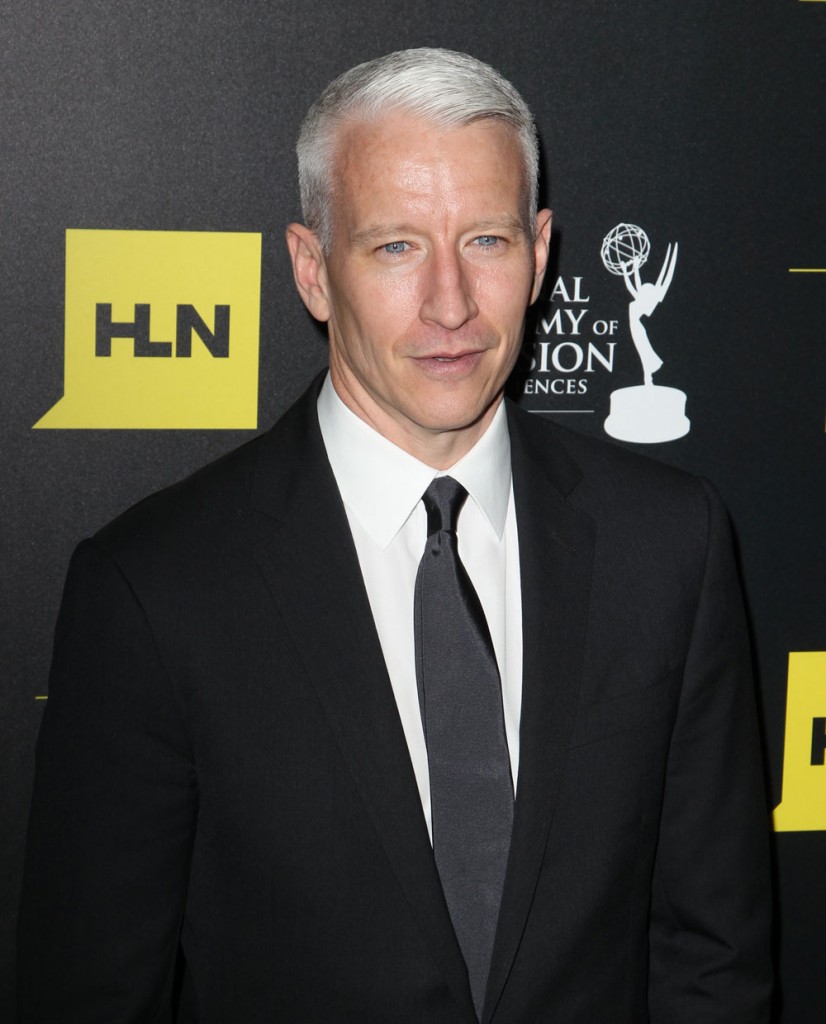 Photo credit: WENN, FameFlynet and Pacific Coast News