Anderson Cooper's live-in boyfriend photographed making out with another man
The photos of Anderson Cooper's boyfriend kissing another man are on The Daily Mail's site. Photo above from 2010.
Dreamboat news anchor Anderson Cooper came out of the closet just last month after years of speculation. He issued a statement to The Daily Beast that was heartfelt, thoughtful, and detailed his reasons for publicly discussing his orientation, and for not being open about it for so long. He said that he was striving for privacy in his personal life so as not to interfere with his professional obligations as a journalist, but that he didn't want to give the impression that he was hiding anything. Cooper concluded that "I still consider myself a reserved person and I hope this doesn't mean an end to a small amount of personal space." He also seemed to suggest that he was coming out in part because he had a long term partner, but he was vague about it, writing "In my opinion, the ability to love another person is one of God's greatest gifts, and I thank God every day for enabling me to give and share love with the people in my life."
His statement was touching and gave the impression that Cooper was in a happy committed relationship. Only that might not be the case anymore. New photos have come out of Cooper's live-in boyfriend, bar owner Ben Maisani, kissing another man. (We don't have the pictures, you can see them on The Daily Mail's website.) The two weren't just kissing hello in a friendly way, they're sitting down and holding hands too. It looks like they're making out and honestly my heart kind of sunk seeing those photos. Can you imagine if you saw pictures of your partner like that with someone else? I would freak. Here's more:
Anderson Cooper's next set of tough questions could be reserved for his long-term boyfriend Ben Maisani after pictures of him surfaced kissing another man.

Maisani, 39, was spotted in a close embrace with a dark-haired, muscle-bound man in a New York park.

The images may come as a surprise to the CNN news anchor after it was reported last month that he wanted to marry his partner as soon as Labor Day.

The wedding rumor came several weeks after Cooper, 45, spoke publicly about his sexuality for the first time, saying: "The fact is, I'm gay, always have been, always will be, and I couldn't be more happy.'

There was no hint of upset from Cooper last night who looked typically sharp in a navy suit as he joined other A-listers in New York to watch Beyonce perform at the UN headquarters for World Humanitarian Day.

It is believed that Cooper has been dating Maisani, who owns gay bar Eastern Bloc in Manhattan's East Village for around three years.

The couple live together at Cooper's converted fire station townhouse and enjoy a low-key lifestyle, working out and going to dinner with friends including Sarah Jessica Parker and Matthew Broderick.

They were encouraged to marry last year by Anderson's mother, designer Gloria Vanderbilt. She reportedly helped the pair patch up their relationship after they struggled with conflicting work schedules.

Cooper agreed to cut back on trips abroad, while Maisani said he would do fewer night shifts at his bar. Vanderbilt, 88, was also reportedly encouraging the men to adopt a child.
The story about how Cooper's mom wanted these two to adopt a child came out last May in the National Enquirer. So whether that was true or not they're reportedly serious. We know they've been together since at least 2009. I only hope that they've broken up and that Ben isn't cheating on Anderson, and he's not finding out about it through the press. It must have been huge for him to write that e-mail and to come out, and now he has to deal with the very thing he was trying to avoid – press speculation into his personal life. Whatever is going on with his relationship, you know he's not going to address it.
I just thought of something – maybe this is a case of mistaken identity and that guy isn't really Ben Maisani. Some of our photo agencies have been doing that lately and mislabeling average people as celebrities. It sure looks like him, but it's hard to tell.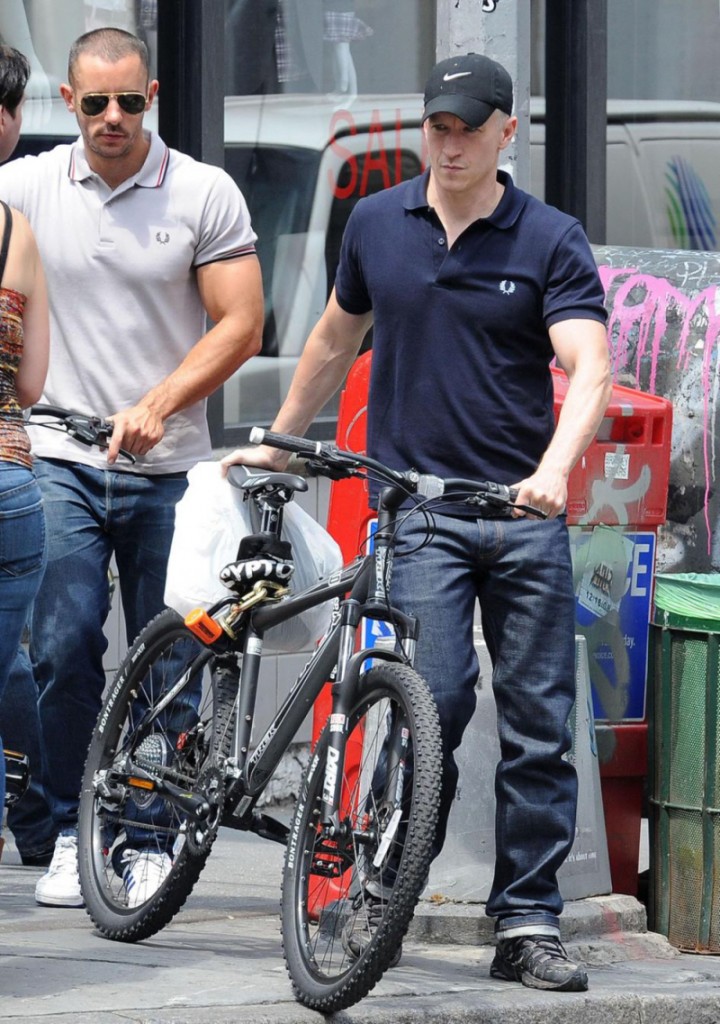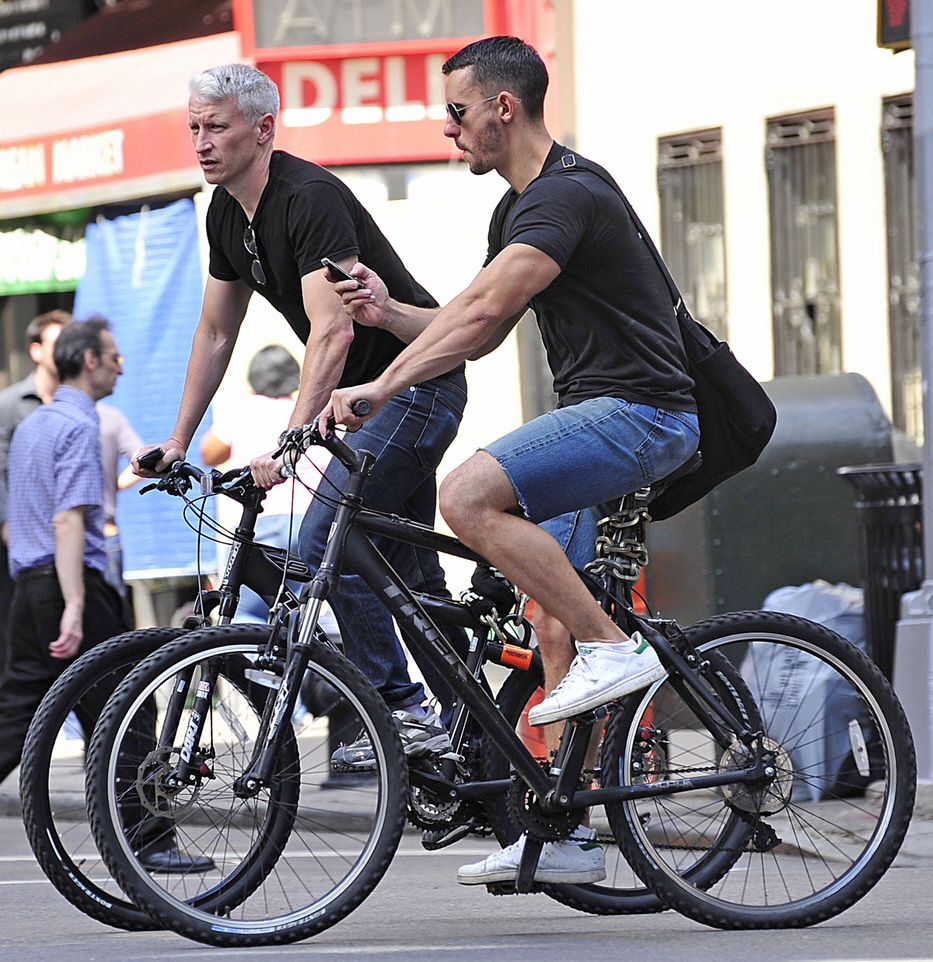 Photo credit: Pacific Coast News and WENN.com
Written by Celebitchy

Posted in Anderson Cooper, Infidelity

- Mariah Carey lip synced on American Idol [CDAN]
- Colin Firth is looking good [Lainey Gossip]
- Internet celebrity charged with murder! [D-Listed]
- What is Paz Vega wearing? [Go Fug Yourself]
- New bachelors on The Bachelorette [Reality Tea]
- Goodbye to The Office [Pajiba]
- Bachelor Sean's fiance cheats on him [Evil Beet]
- Britney Spears out with her man [Popsugar]
- Nina Dobrev works it [Popoholic]
- Cindy Crawford needs to lay off the 'tox [Celebslam]
- Who said it: Carrie Bradshaw or The Dalai Lama? [Buzzfeed]
57 Responses to "Anderson Cooper's live-in boyfriend photographed making out with another man"