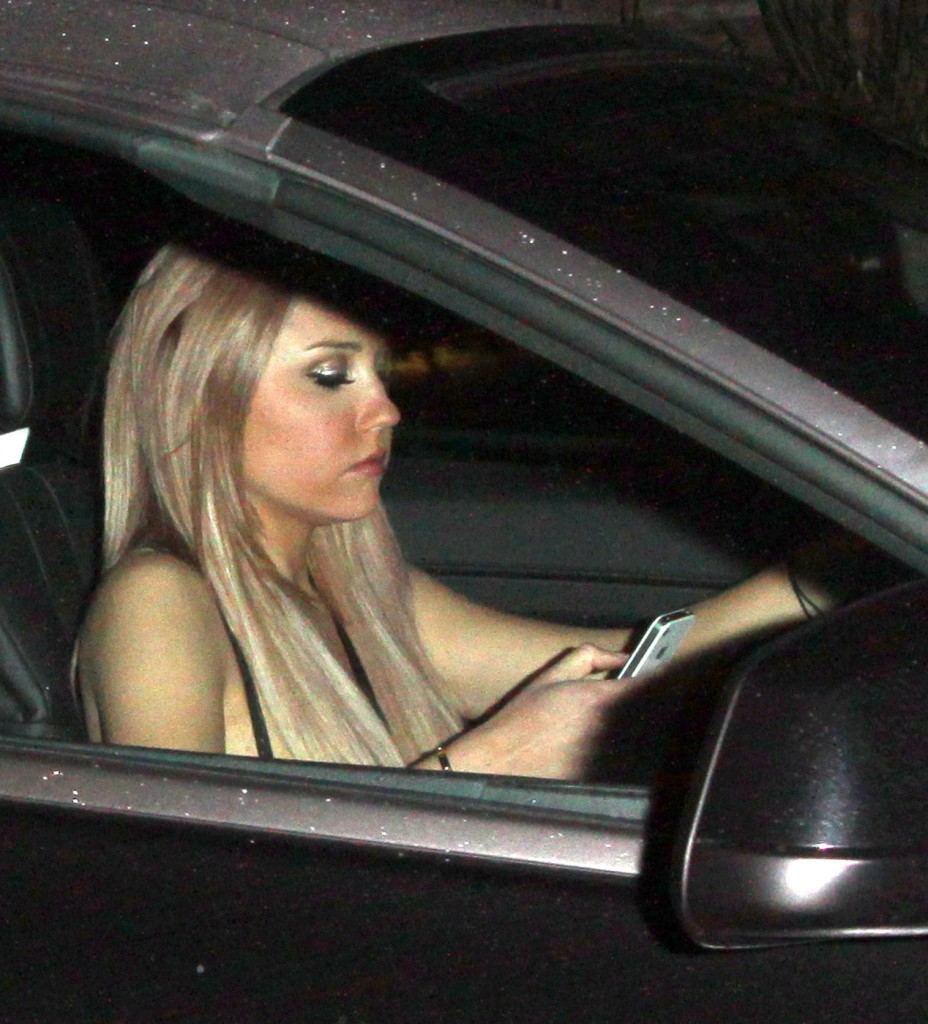 Finally, some progress in Amanda Bynes' case. Amanda has been compared to Lindsay Lohan (which she of course doesn't take favorably to) in that she's earned a DUI, she's continually denied responsibility and claimed to be sober, and she's been involved in a string of car accidents since. Given our collective impression of the California legal system, which has been very lenient on Lindsay Lohan (but not Paris Hilton arguably, why was that?), none of us expected Bynes to get more than a slap on the wrist. That may change – possibly – now that she's being charged with two counts of hit and run for two separate incidents in which she hit other cars and fled the scene. Of course she's still driving at this point, so I would be satisfied if she got her license taken away. (Not that it would stop her from driving.) Here's more, from TMZ:
Amanda Bynes has been charged with TWO counts of hit-and-run — after allegedly smashing into some car and fleeing the scene … twice.

If convicted on both counts, she faces up to a year in jail.

We broke the story … prosecutors recently reopened Bynes' hit-and-run case from back in April because the actress was accused of yet another hit-and-run last month.

Now, the L.A. City Attorney has taken the next step — charging Bynes with two counts of misdemeanor hit-and-run, stemming from the two incidents.

As for the second alleged incident, we're told the "smoking gun" for detectives was that the damage to the victim's car matched the damage to Amanda's.

She's due in court September 27th.

Calls to Bynes' reps weren't immediately returned.
Driving is a privilege that you earn, not a right. Maybe they'll take her license away, but I doubt she'll face steeper consequences. And then maybe she'll be busted driving on a suspended license, have to go before the same judge as Paris Hilton, and get sentenced to a month solid in jail, no take-backs, like Paris. Here's hoping. By the way, that worked for Paris (sort-of) didn't it? Wait, she got arrested for cocaine possession after that, so baby steps.
Update: Amanda's driver's license has been suspended by the DMV as a result of being charged with 2 counts of misdemeanor hit and run. Yay! Also, thanks for pointing out that she's parked in a handicapped space in these photos of her with the scarf over her head. Of course she is.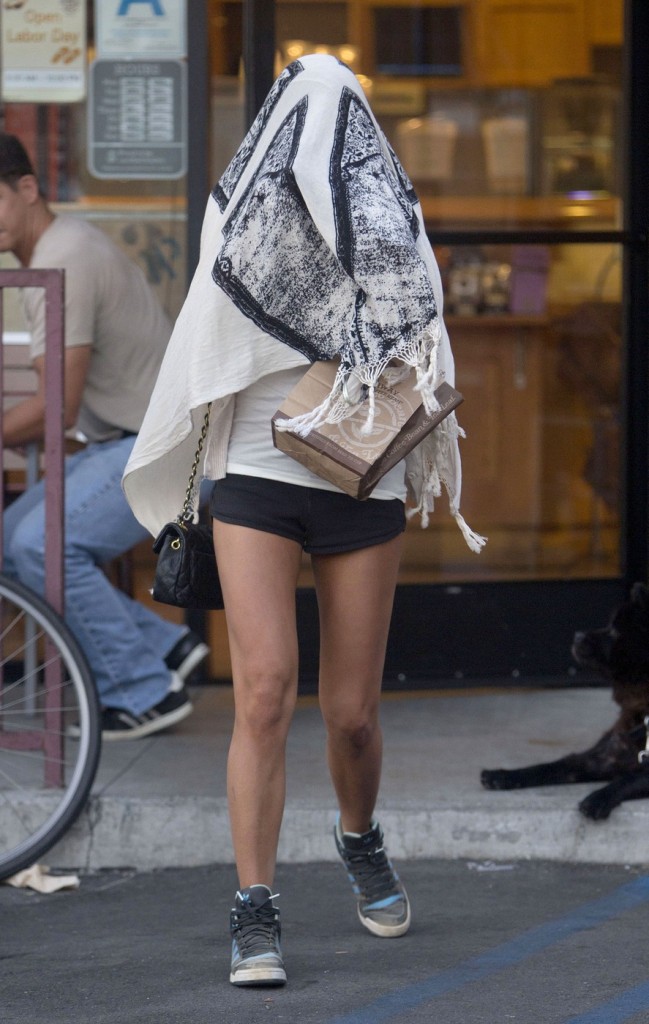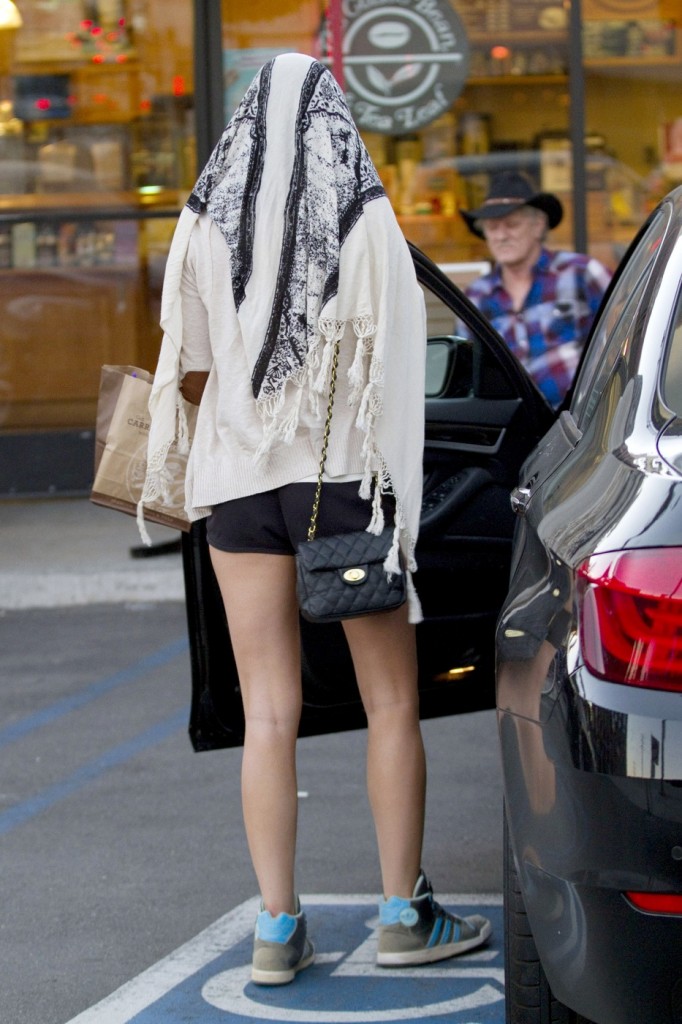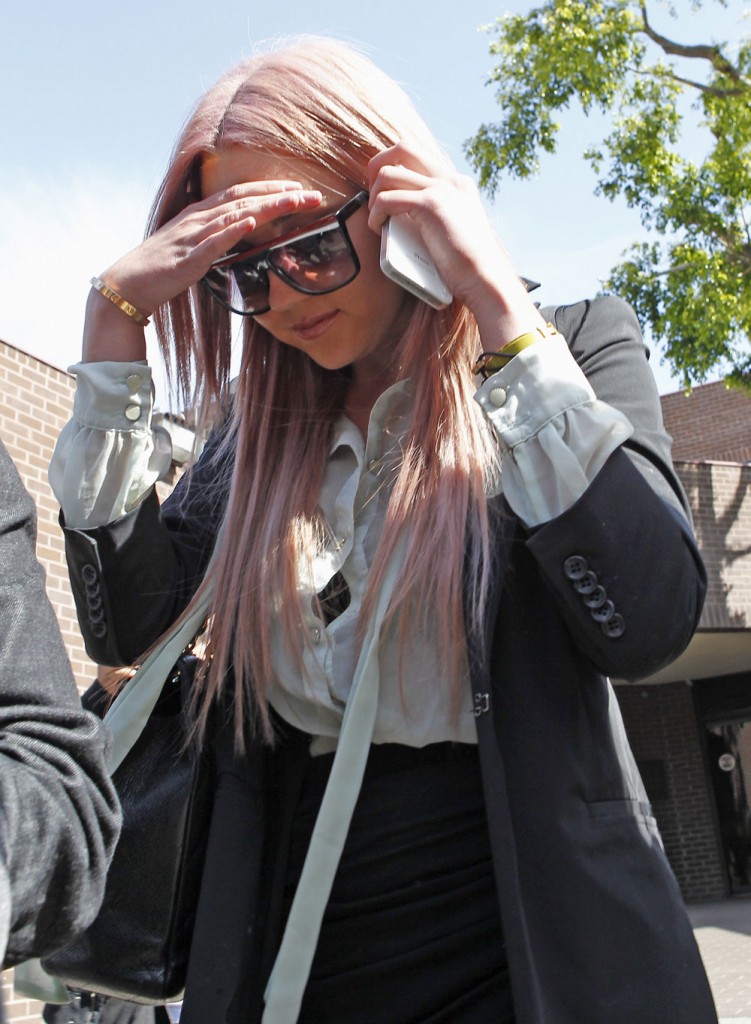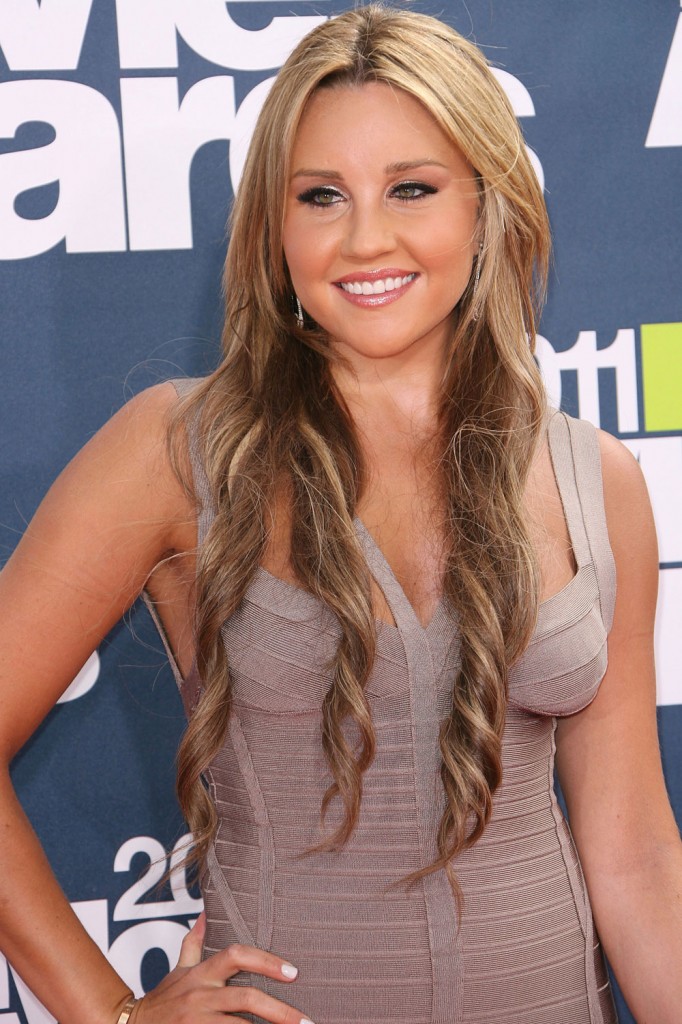 This is Amanda thinking she's invisible on 9-2-12. Credit: David Tonnessen, PacificCoastNews.com. She's also shown texting and driving after a night out partying on 4-12-12. That was less than a week after her DUI. She's shown outside the police station on 4-6-12. Credit: FameFlynet. Event photo from 5-6-11. Credit: WENN.com