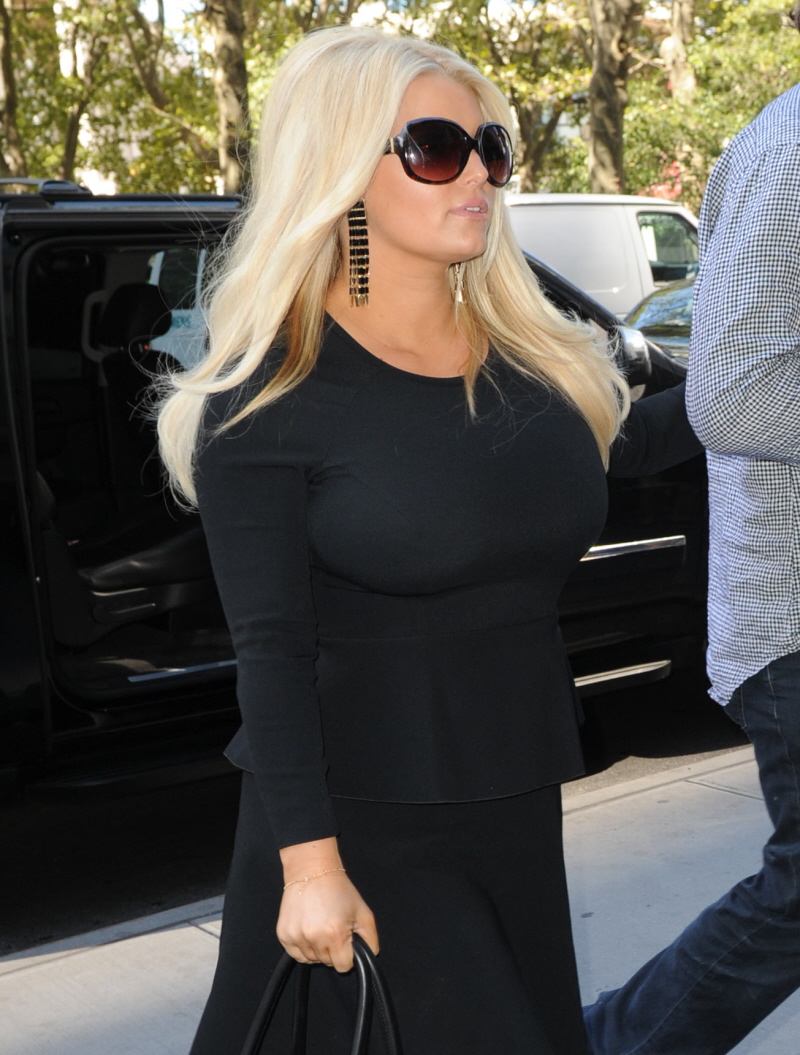 Last week was full of Jessica Simpson's Weight Watchers nonsense. I still don't really know what to make of Jessica and Weight Watchers and (IMO) their fraud. But I think Jessica is made of teflon. Or maybe she's just covered in bacon grease, because nothing ever really sticks to her. I think it's the "soft bigotry of low expectations" – people think she's dumb, so when she's involved in something idiotic, people are just like, "Uh, Jessica. Stop farting around, dumbass." So Jessica has been pretty quiet for about a week, and now she's back with a new interview, full of all kinds of Farty details.
She's already a singer, actress, fashion mogul and reality show mentor. Now Jessica Simpson has her sights set on primetime.

"I think doing a sitcom is something I really want to do," Simpson, 32, tells iVillage in a new interview about her career goals. "[I would] be able to be with my daughter every day on set."

The pop star, who welcomed baby Maxwell May 1 (with fiancé Eric Johnson), says she can't wait to encourage her little girl to follow whatever it is that speaks to her.

"I'm going to let Maxwell do what she wants to do," Simpson says. "I mean, I'm definitely going to parent her the way my parents parented me . . . [but] when I was young, I was like, 'This is what I want to do,' and they supported me, and I was doing it by the time I was fourteen years old."

Adds the Jessica Simpson Collection founder, "I think it's important to encourage from a young age that whatever you're passionate about — go for it!"

Simpson says that she and Johnson have been so focused on their bundle of joy and her future, that they have yet to sit down and focus on plans for their wedding. Still, the Fashion Star judge has a clear vision of the type of celebration she's aiming for.

"I know it's going to be a perfect wedding, and . . . I mean, I say that, and it could not be . . . we really haven't planned it," she confesses. "But I see it being definitely a destination thing and everyone celebrating and being able to dress up and having all of my bridesmaids looking beautiful in whatever designer they want to wear."
First, the idea of Jessica on a sitcom…? Are we counting her reality show with Nick Lachey as her first "sitcom"? I guess. I think Jessica is capable of that kind of thing – "playing" the ditzy, farty blonde on camera. You don't even have to give her a script. But that's the problem, isn't it? Jessica is not good when she has to use a script.
As for Jessica's admission that she'll raise Maxwell like she was raised… don't hate me, but I understand what she's saying. Jessica isn't going to raise her daughter the way, say, Gwyneth Paltrow raises her daughter. Jessica isn't going to try to raise a multi-lingual child. She's not going to raise a child with an emphasis on "book smarts." We already knew that, didn't we? Maxwell is going to be raised around grits, guns and God. And you know what? That's fine. Not everyone has to raise their kids from the Gwyneth-Jen Garner-Gisele Playbook.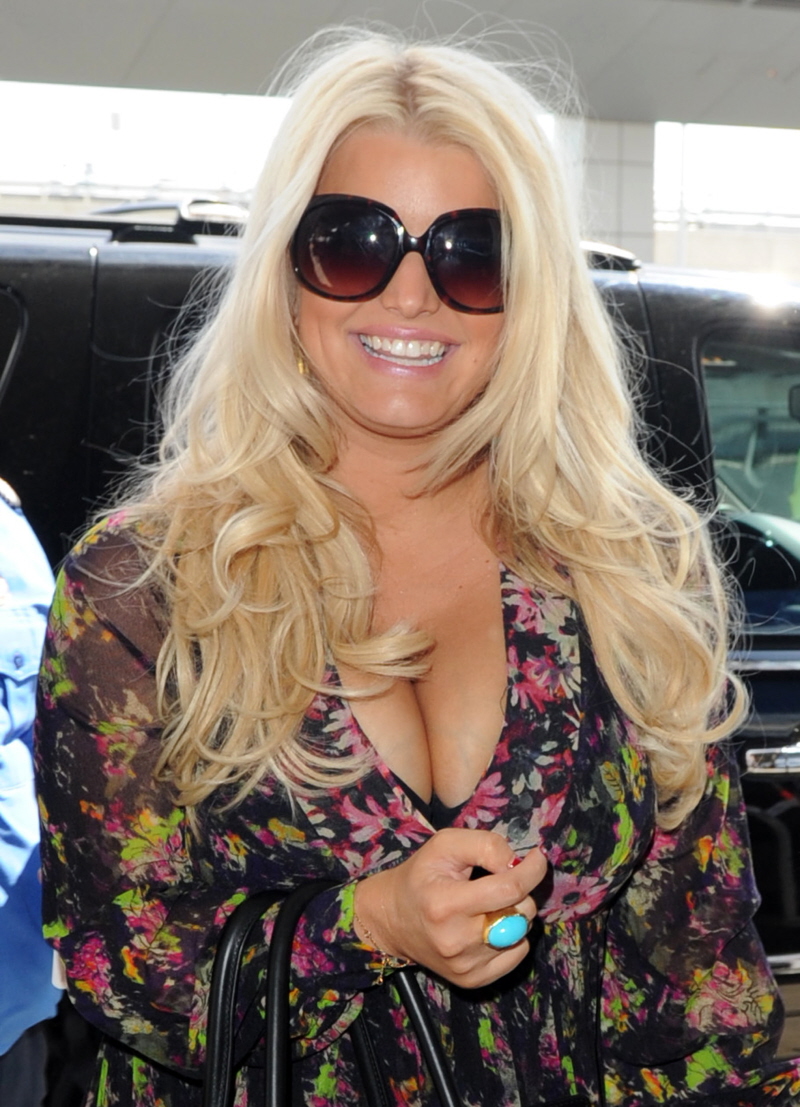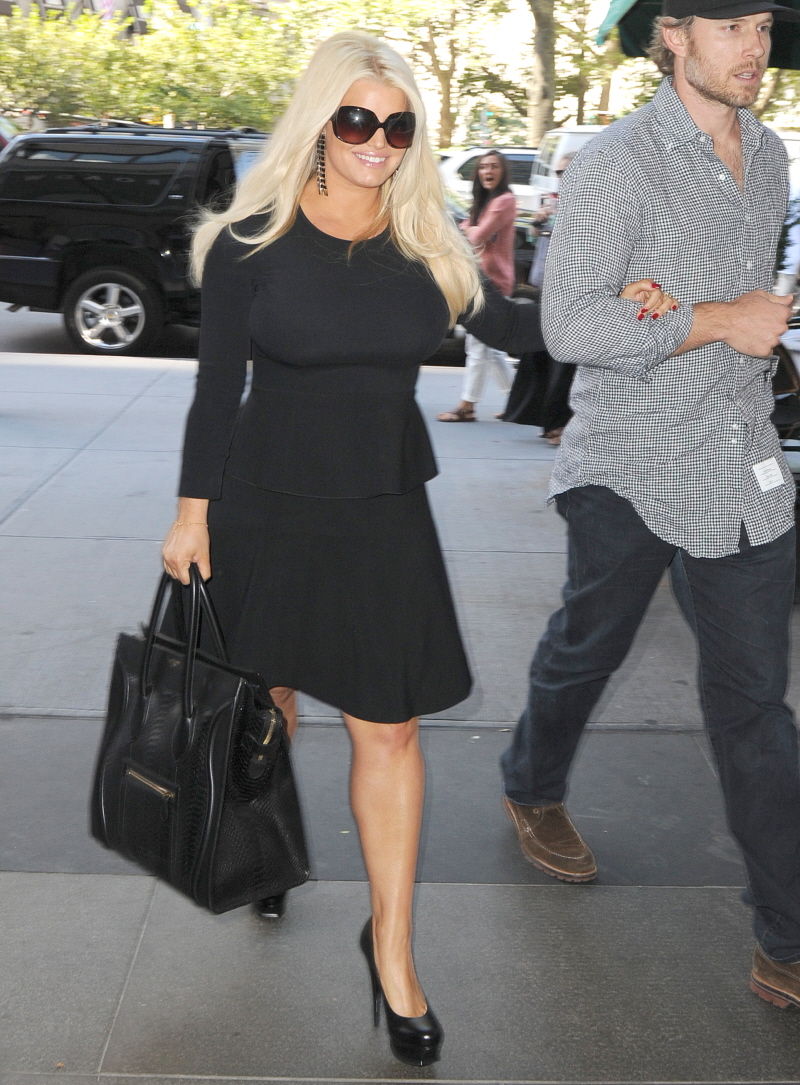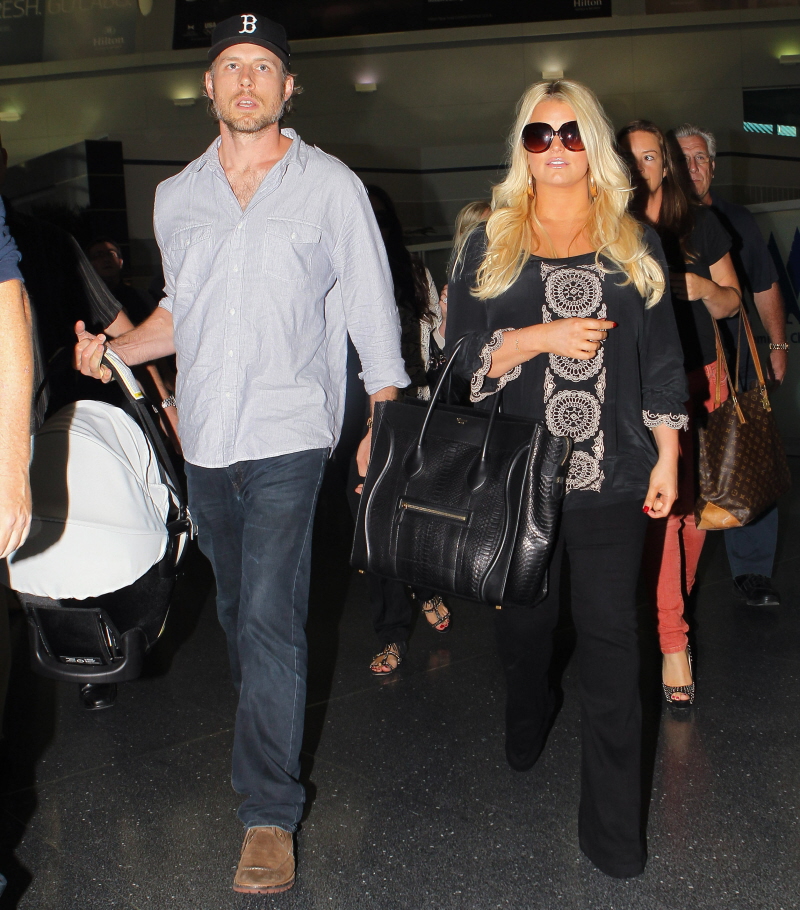 Photos courtesy of WENN, Fame/Flynet.