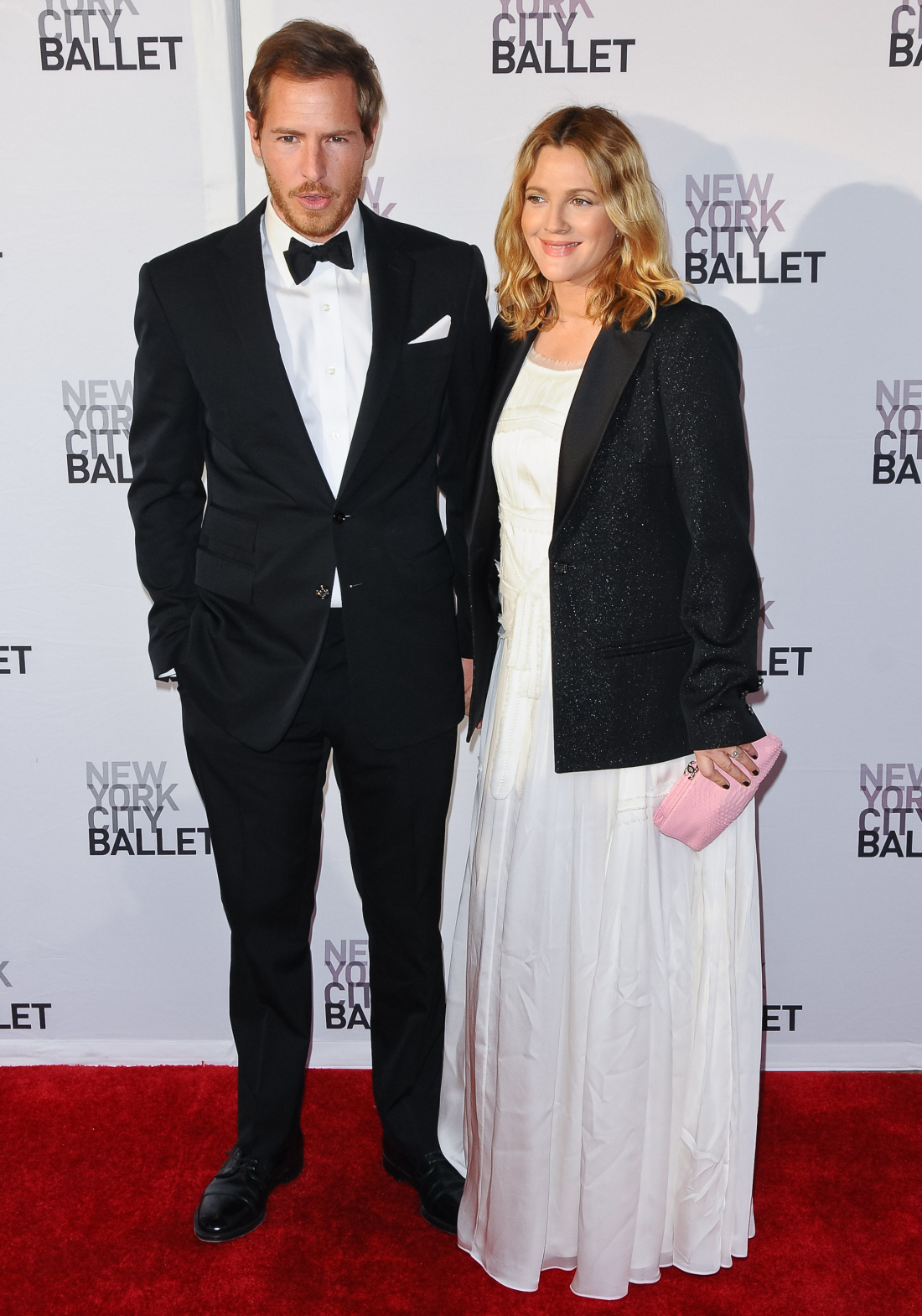 I was going to do some "breaking news" coverage of this yesterday, and then I remembered that for the past year or so, the interest in all things Drew Barrymore are significantly dropped off. Unless we're making fun of her horrible Chanel wedding gown, I think most of us don't really care…? Well, we all care about weddings and babies, right? So Drew finally gave birth. In my pregnancy betting pool, I actually had a bet (with myself) that Drew would give birth within one week of Reese Witherspoon. So I win! Drew gave birth to a baby girl BEFORE Reese!
Drew Barrymore is a mom! The actress and Will Kopelman welcomed their first child – a daughter — on Wednesday, PEOPLE confirms.

"We are proud to announce the birth of our daughter, Olive Barrymore Kopelman, born Sept. 26th, healthy, happy and welcomed by the whole family," the couple tell PEOPLE in a statement.

"Thank you for respecting our privacy during this most special time in our lives."

Although rumors of pregnancy began swirling in February, Barrymore, 37, never said a word, preferring to let her June wedding portrait speak for itself. In it, her husband — an art consultant — gently cradles his wife's growing baby belly.

"I can't wait until I have my children," the actress recently told Haute Living, indirectly referring to her pregnancy. "I just want to build fun, great things for my family."

In recent weeks, Barrymore had been spotted attending prenatal yoga classes and spending time with Kopelman's parents, who were in town ahead of the birth.

"Drew is so motherly," a source told PEOPLE in January. "Will would like to be a dad. Family is so important to him."
I'm really happy she had a girl – I think she'll do well with a daughter, you know? As for the name… yeah, this is Drew Barrymore we're talking about. She could have done a lot worse than "Olive". The Drew of yesteryear would have gone balls-out with some flowery weirdness, so let's just be thankful that she pared it down to "Olive". And I like the use of the mother's maiden name as a middle name. Sometimes I wish I had my mother's maiden as a middle name – although it would sound really weird with my Indian name. Anyway, congrats to the happy family!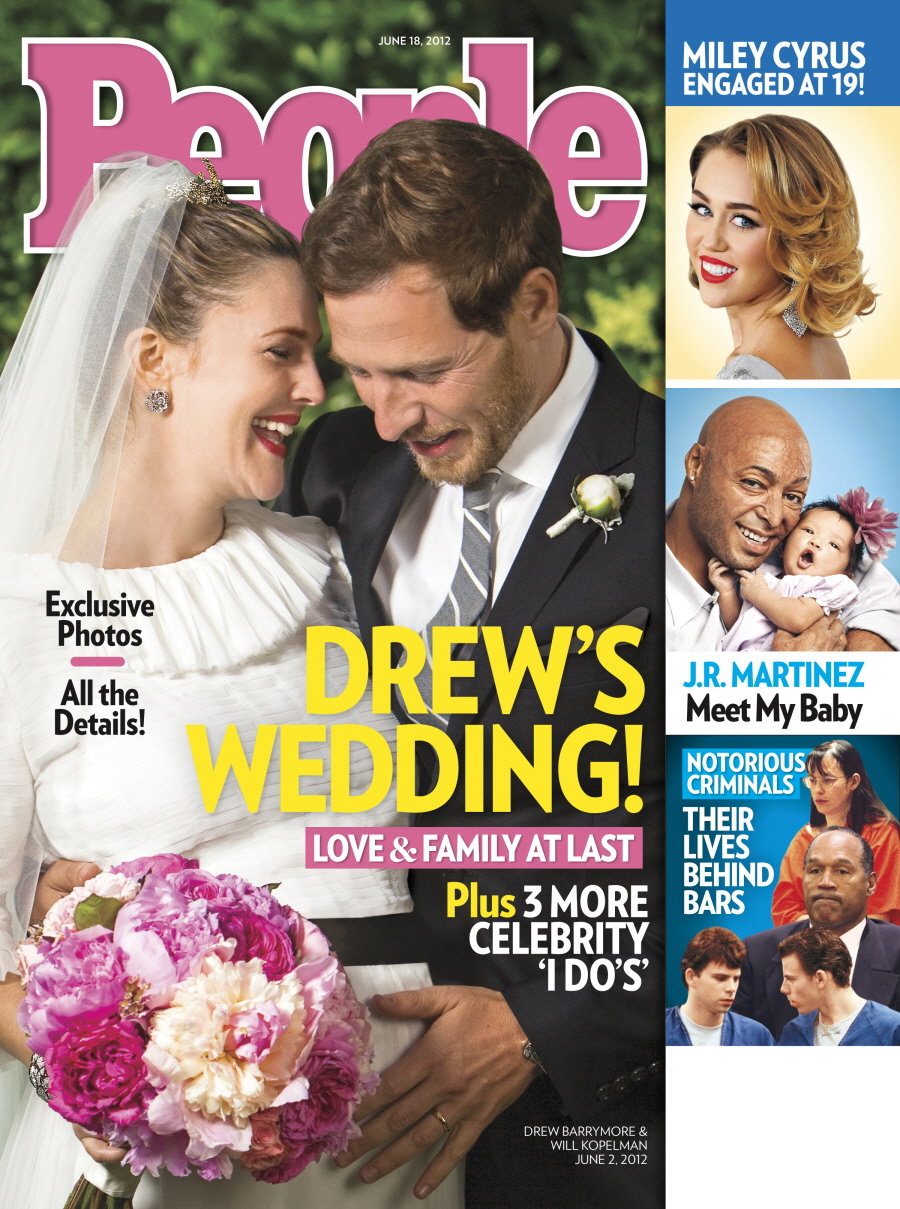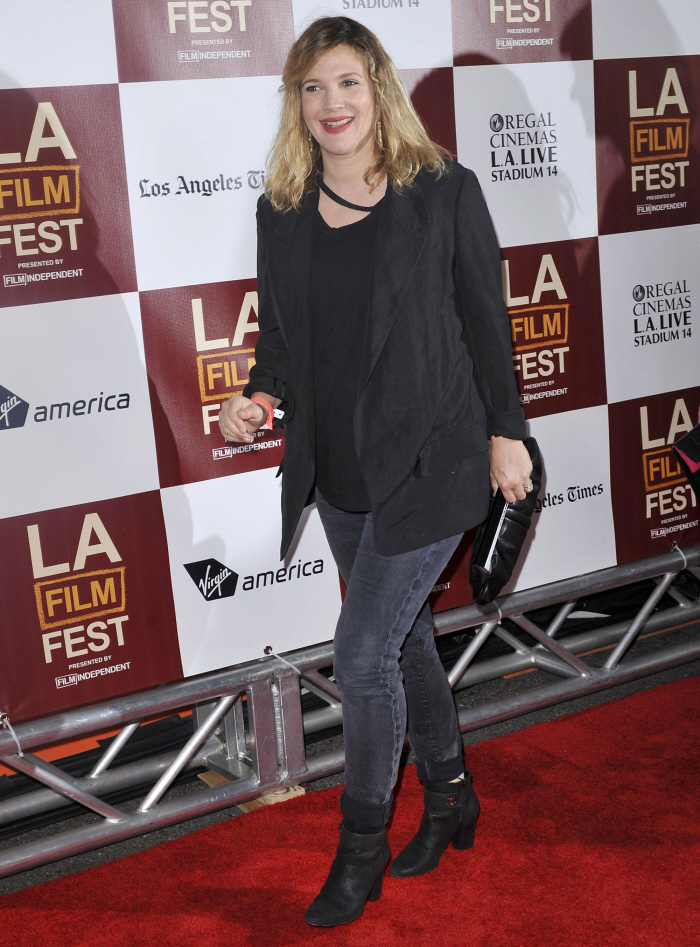 Photos courtesy of WENN.