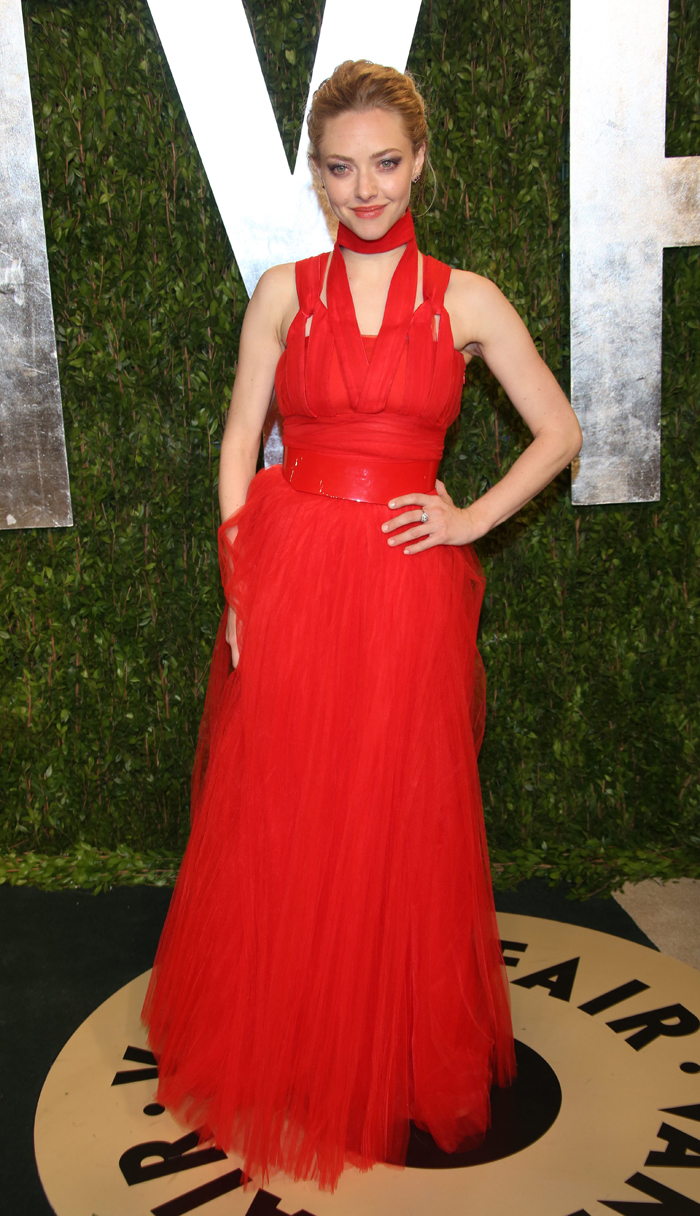 Amanda Seyfried managed to surprise at the Vanity Fair Oscar party by changing out of her beloved, custom-made Alexander McQueen gown, which I found odd at first since it's so rare to find Amanda in a red carpet dress that her stylist didn't make her wear. But I do believe we've found the secret to Amanda's sartorial happiness — dresses that are made just for her. Hence this tomato-red, custom-made Givenchy haute couture gown that Amanda seems quite pleased to be wearing.
I don't hate this dress, and I even kind of like it to an extent. To begin, the color looks amazing next to Amanda's pale skin, and the fabric is very interesting. The full skirt carries a certain charm, and the waist (the belt is kind of cool) and bust cut are very flattering to our girl's body. Where things get a little bit sketchy are with hints of bondage-like details of the straps and built-in-choker. Of course, this is an unusual, one-of-a-kind dress for which (presumably) Amanda had a good deal of input, so I'm going to go with it. This dress looks good on Amanda, but I can't think of another person who could get away with wearing it. Her makeup looks great, and the swept-back hair is just right too.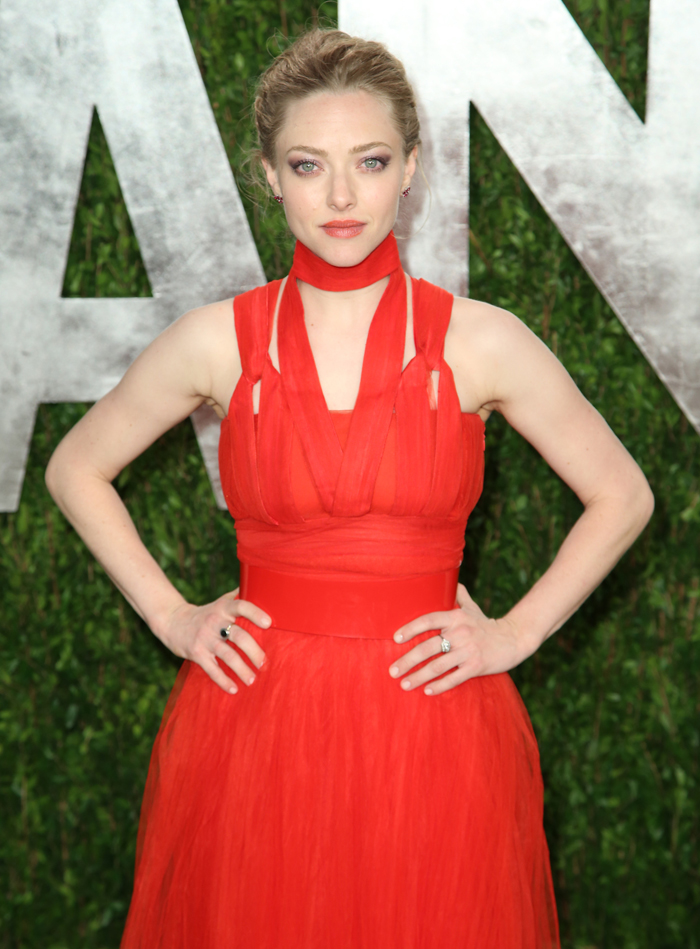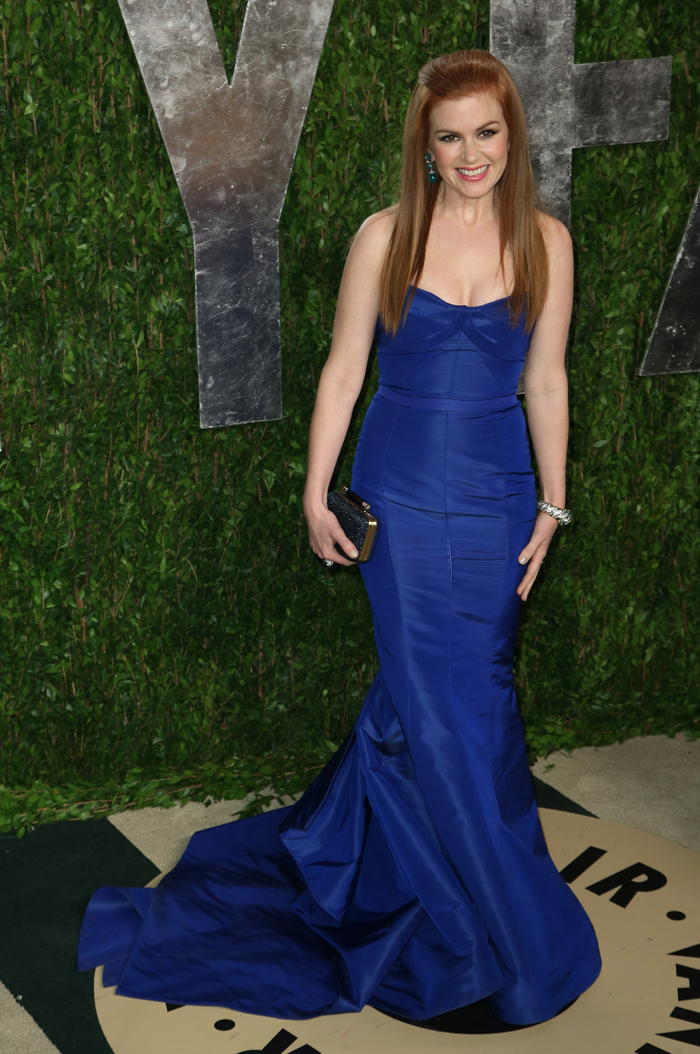 Isla Fisher looked gorgeous in a cobalt blue Monique Lhuillier dress that perfectly set off her ginger hair. The dress looks great from the front, and the fabric and train are quite lovely, but the way that the backless part of the dress is cut leaves much to be desired. Isla looks cute but worried that the dress might fall down. Or am I just imagining that part?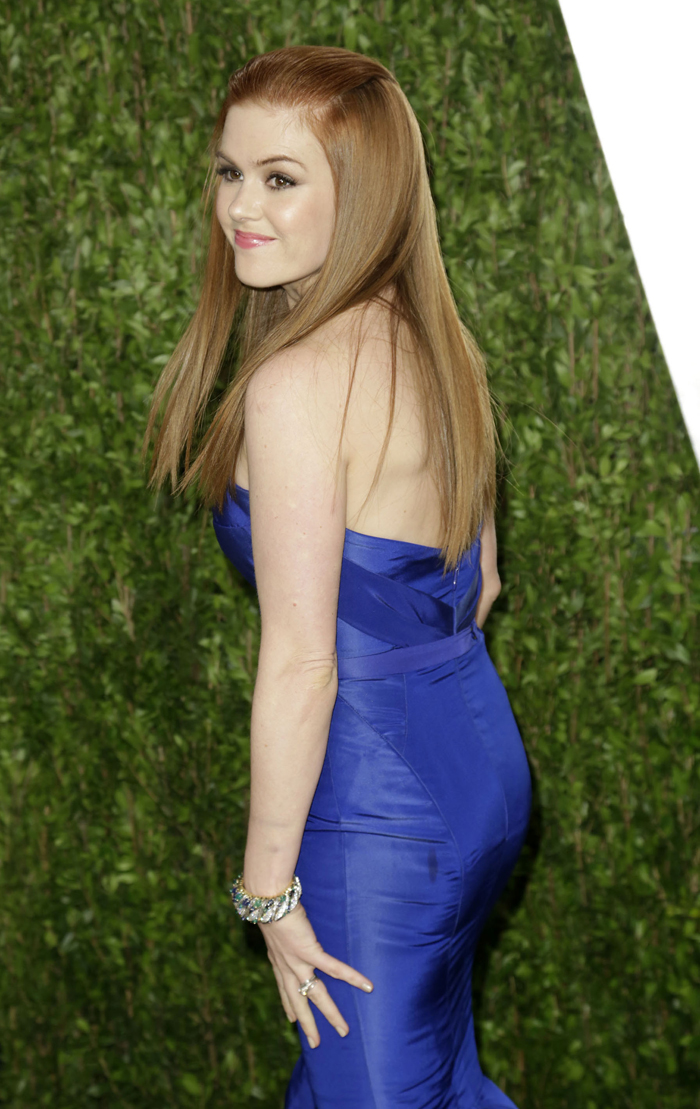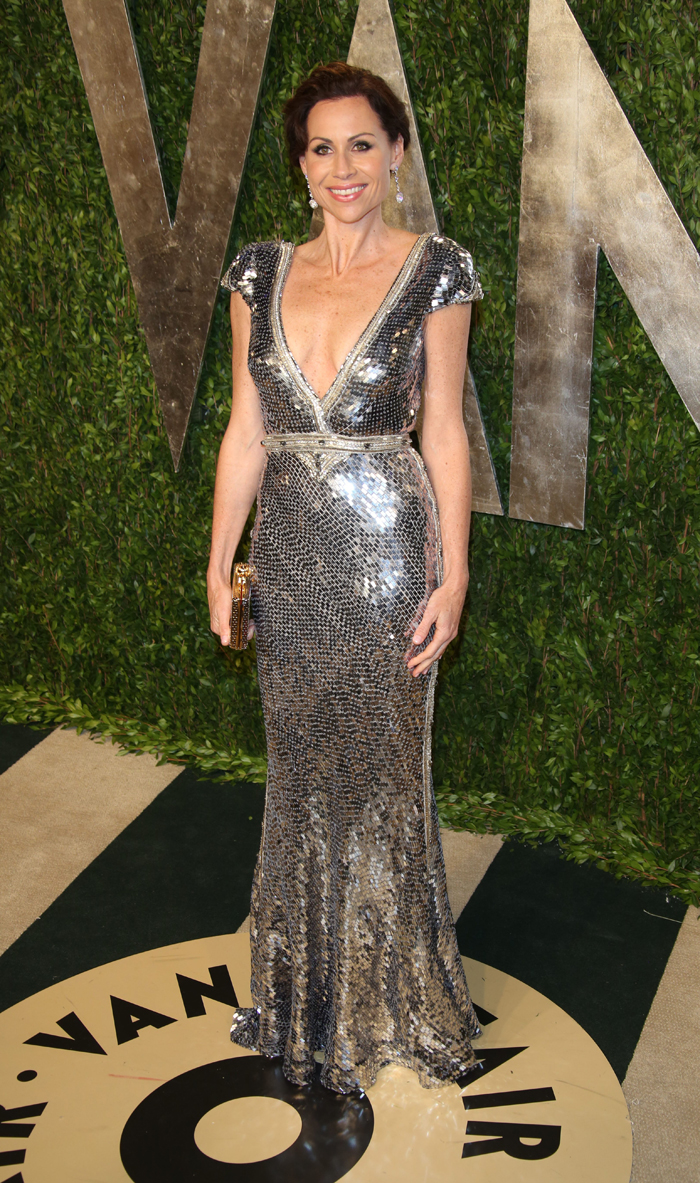 Minnie Driver went silver with a plunging neckline, but it's not nearly as scandalous as Heidi Klum's Oscar-party boob dress because Minnie's pretty small busted compared to Heidi. So it's no big deal that Minnie's doing it. Remember when she was the "it" girl in the days of Good Will Hunting and Grosse Point Blank? Minnie's still as gorgeous as always here.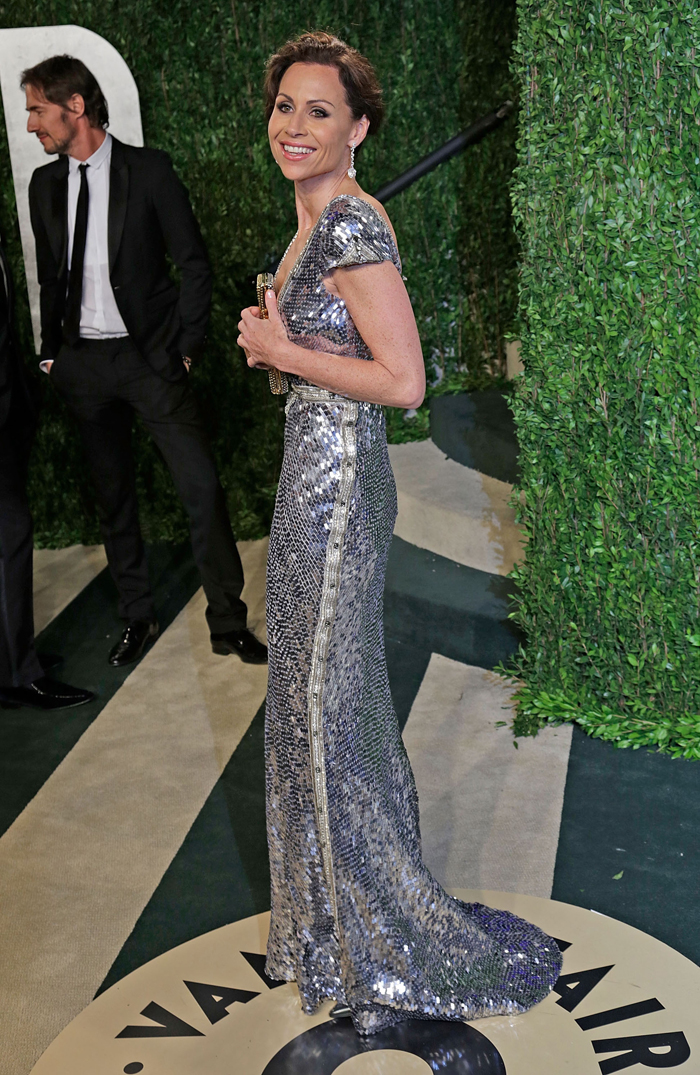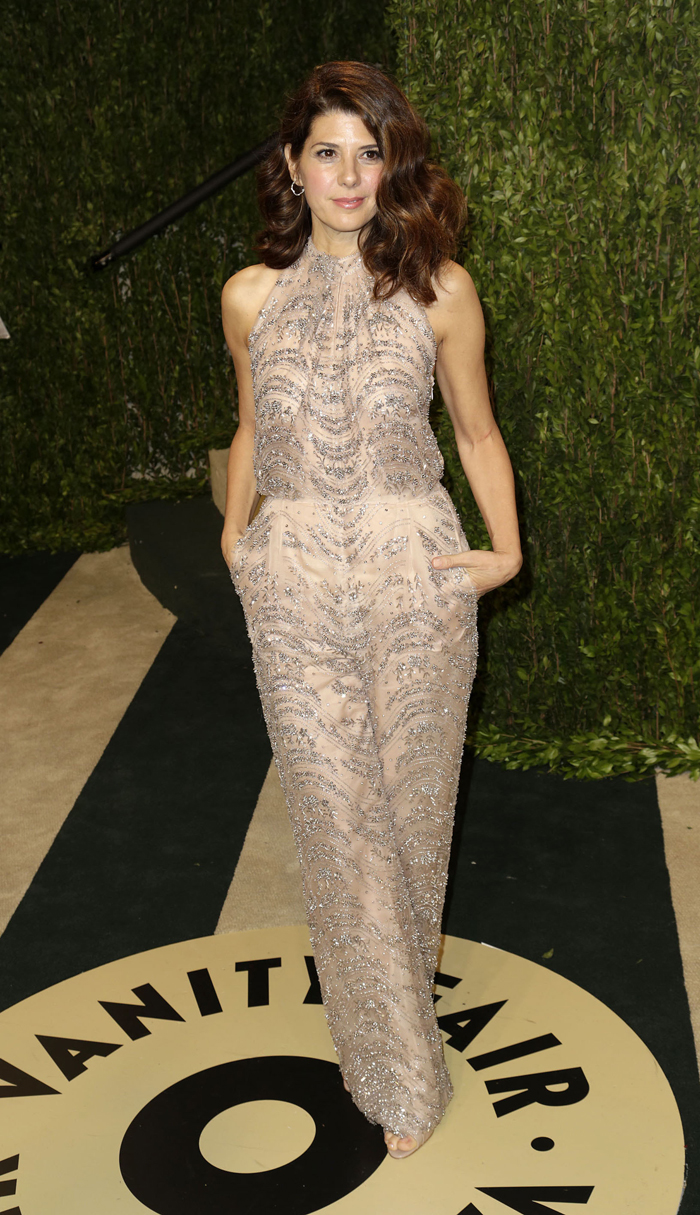 Marisa Tomei (for whatever reason) chose to wear a taupe-colored, beaded pantsuit. This outfit is so shapeless and would be unflattering on pretty much everyone, but Marisa looks really good from the shoulders up.
Photos courtesy of WENN