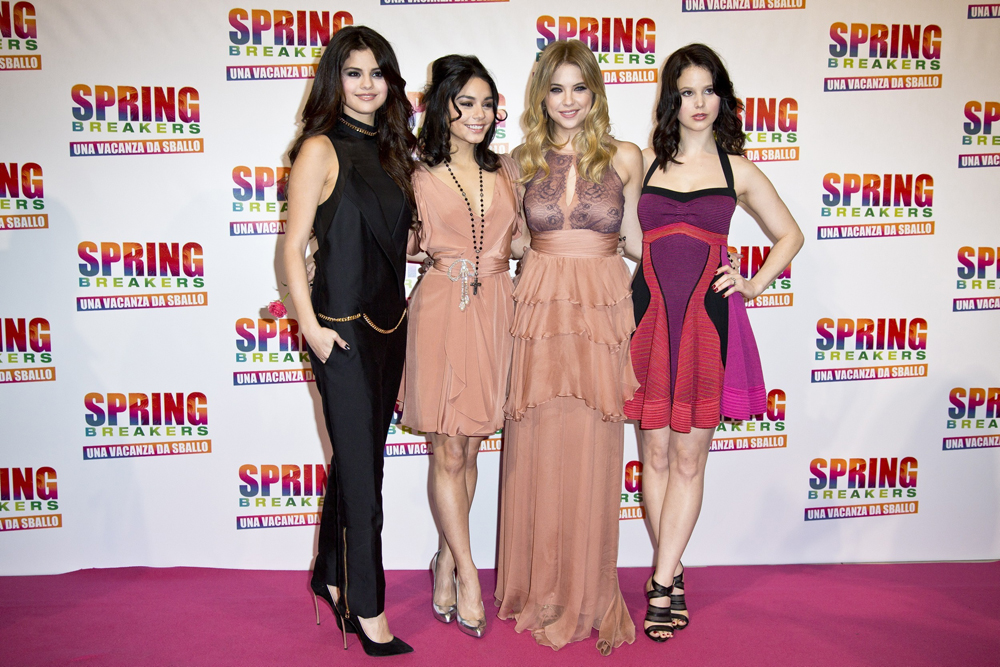 Here are some photos of Selena Gomez, Vanessa Hudgens, Ashley Benson, and Rachel Korine at the Italian premiere of Spring Breakers a few weeks ago. We covered the German and French premieres but never got around to this event because, quite frankly, it seemed redundant. It suffices to say that these girls did not style their ensembles to mesh together in any shape or form, and I think at least three of them kind of gave up on being styled at all. Oddly enough, Rachel looks the cutest here in an M Missoni dress that's kicky and playful even if the color choices are a bit bizarre. Otherwise, Selena's jumpsuit looks entirely uninspired, Vanessa fades into the background, and Ashley's concoction looks like three ugly dresses combined into one. So horrible.
Yet I am actually kind of excited that Spring Breakers opens this weekend (in two theaters) if only because I'm quickly reaching saturation point on this over-promoted film that seems to be Harmony Korine's excuse to film barely legal, former Disney starlets in bikinis and describe it all as "art." Even though the movie also stars James Franco, I assure you that watching him deep-throating a pistol will not be ART. Even a simple glance at the movie's green- and red-band trailers can tell anyone that much. Now Selena is telling the press that her signing on for this type of movie is nearly a direct result of being a Disney kid because the house of mouse made her "crave" the direct opposite for "creative" purposes. Oh no: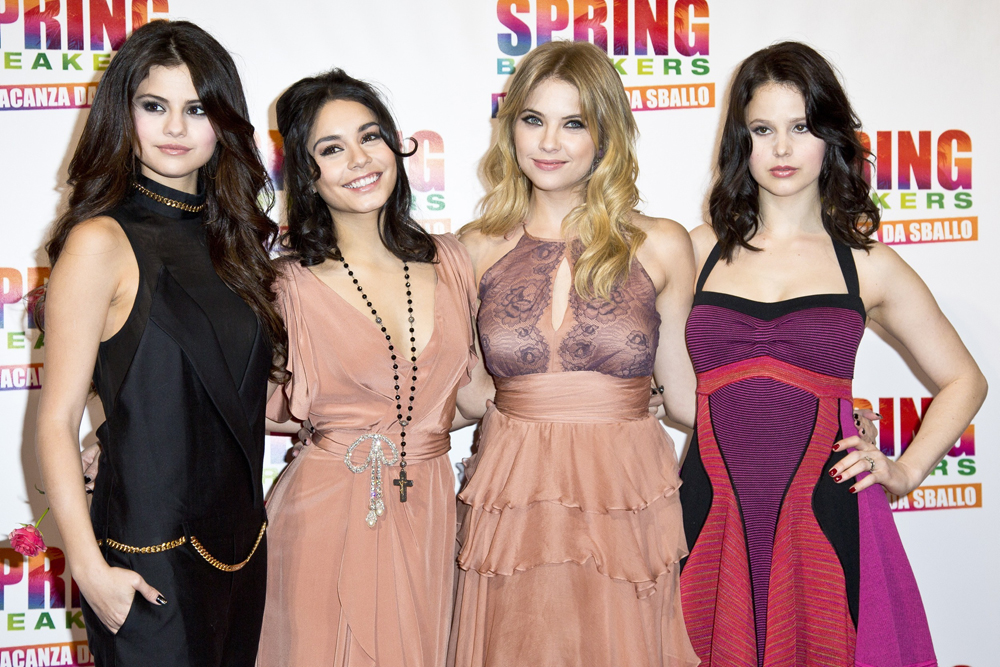 From wholesome and Disney to raunchy and druggy. In a time-honored Hollywood tradition, former teen actresses Selena Gomez and Vanessa Hudgens are hitching their stars to edgier, more provocative fare in the hope of jumpstarting the next, more grown-up phases of their careers.

In a recent New York Times article, the two Disney acolytes (Hudgens starred in the studio's High School Musical series and Gomez wrapped up the final season of its hugely popular "Wizards of Wavery Place" a year ago) open up about their roles in provocateur/filmmaker Harmony Korine's Spring Breakers, a movie described in the article as "a druggy, violent, hypersexualized tale of innocence squashed."

"Disney is a machine, and I'm grateful for it, but I feel like being part of that environment made me crave the reaction from other projects even more," Gomez, 20, told the Times. "Creatively this is where I wanted to go." In the movie, she plays one of four bikini-clad girls gone wild who rob a bank to fund their spring break vacation.

Hudgens shares the same career-changing goal. "I want people to look at me not as that girl from High School Musical, but as an actress they admire," the 23-year-old said. "With Spring Breakers I'm looking for a reaction for sure. I want to shock people." In one scene, her character, Candy, holds a loaded gun while James Franco's drug dealer character pretends to perform fellatio on it.

"It was an amazing opportunity for us," Hudgens continued."Selena and I are both young, finding our footing, wanting to grow."

Gomez concurred: "I've never been part of a movie I would watch over and over again, and I'm really proud of it."
[From Us Weekly]
Selena has previously stated that she decided to do this movie because she wanted to take herself more seriously as an actress, but I just don't understand how being mostly naked throughout a movie helps anyone develop their acting skills. Why not seek out a good drama flick instead? It boggles the mind that so many starlets (Kristen Stewart, Jessica Biel, etc.) think playing a stripper will help them break out of a franchise or a rut (yet it never seems to help), and strutting around in a bikini isn't much better. Poor Selena. I want good things for her, and this movie is definitely not a good thing.
Here's some pictures of Selena on 3/7 at the Alliance For Children's Rights dinner. She looks so deflated and sleepy.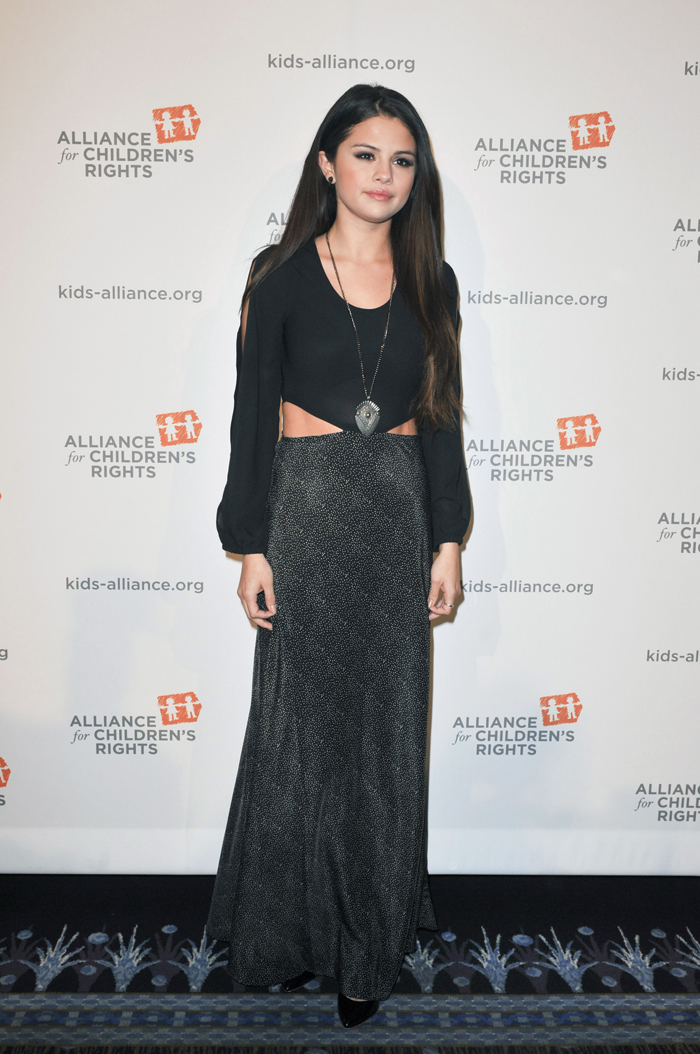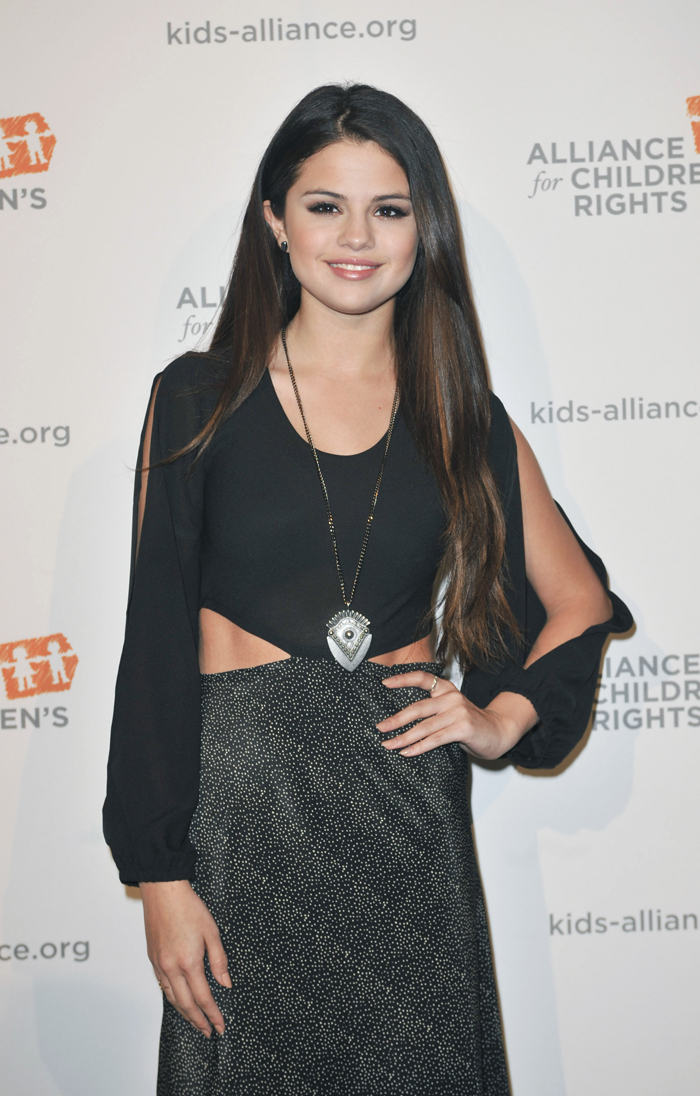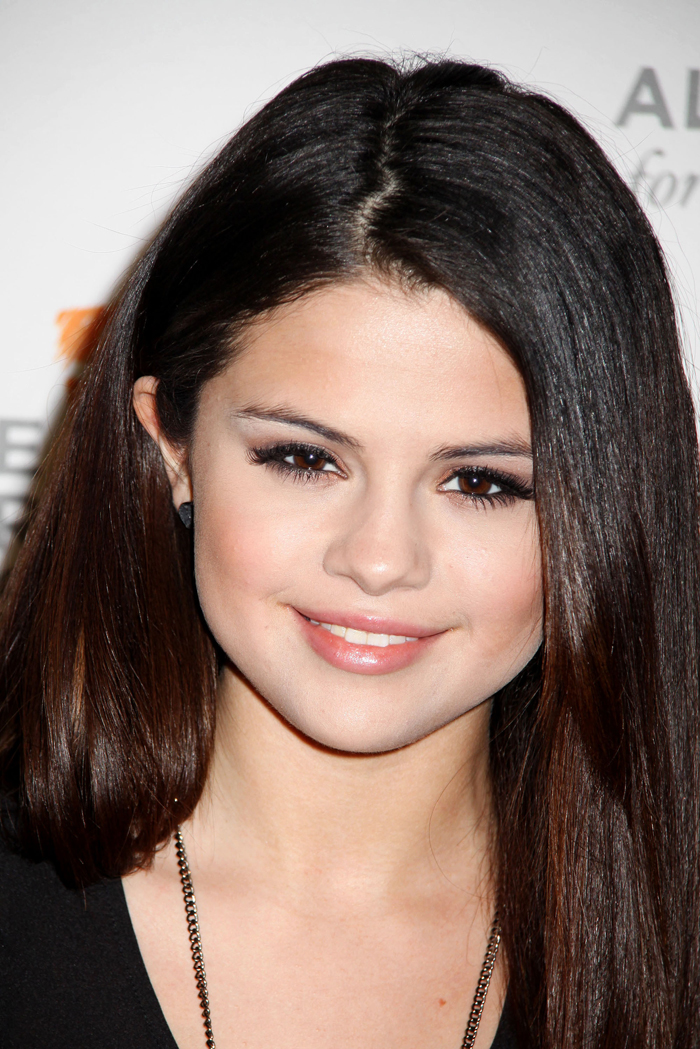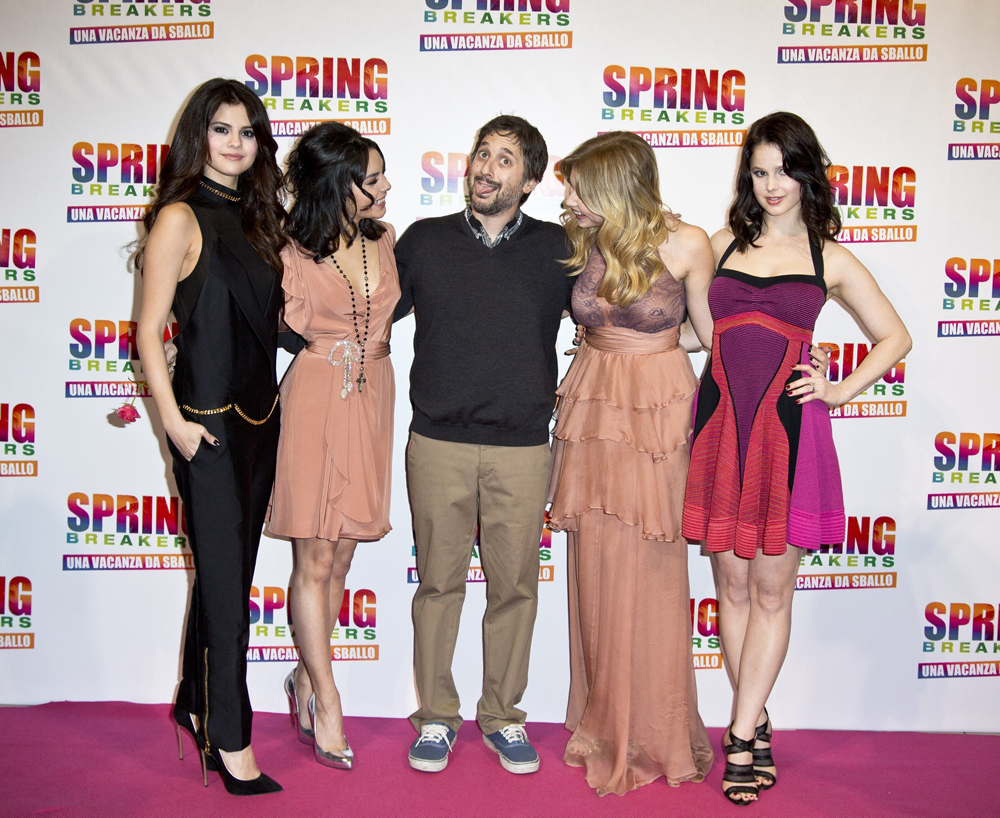 Photos courtesy of WENN