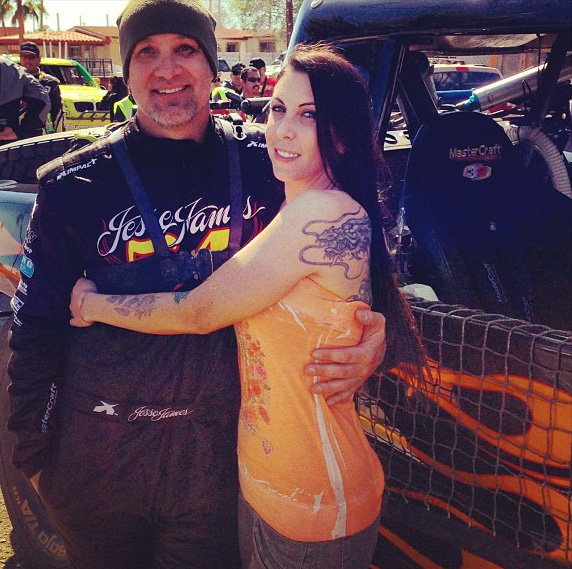 As we heard back in November, serial cheater and professional victim Jesse James is engaged for the fifth time for what will be his fourth marriage. (If he goes through with it.) Jame's future bride is a "35" year-old drag racer named Alexis Dejoria, who is the daughter of billionaire Paul Mitchell haircare founder, John Paul Dejoria. According to Star Magazine, Jesse and Alexis are planning to marry by the end of March, and they're serious about it. I checked their social media accounts (and they have a lot of them) and I'm believing it. They tweet photos and messages to each other all the time, and their children are hanging out together. Jesse's daughter Sunny looks like she's friends with Alexis' daughter.
Baby boy biker Jesse James is set to marry his latest fiancee, Alexis DeJoria, at the end of March, Star magazine is exclusively reporting.

The cheating ex-hubby of Sandra Bullock, who has been dating the race car driver for around six months,will say "I do" in a private ceremony in Malibu, according to Star.

As RadarOnline.com previously reported, Jesse, 43, and Alexis, 35, began dating around September last year.

Alexis is the daughter of billionaire John Paul DeJoria, co-founder of the Paul Mitchell line of hair-care products, the Patron Spirits Company and the House of Blues nightclub chain.

His other financial interests include dealerships for speedboats and Harley Davidson motorcycles.

"Jesse's always had a man crush on John Paul," an insider tells Star. "And what better way to get close to him than to get hitched to his daughter?

"But this marriage will be his fourth. If I were John Paul – after what Jesse put Sandra through – I'd be warning him up front that when it comes to Alexis, he'd better watch his butt!"
I was ready to hate all over this story until I saw the photo of their adorable girls together. Yes Jesse cheats on everyone, even his girlfriends, and yes he has no sense of personal responsibility and any woman who gets with him should realize what she's getting into. But for his youngest daughter's sake I hope he's changed. Sunny didn't ask to have a porn star drug addict mom and a sex addict dad with a whiny baby voice. She's just a little kid (and my son is around that age so I feel for her) who is getting some stability and a sense of family from her dad's latest relationship, which has lasted all of six months. Why shouldn't he make it official and try to make this feeling of domestic bliss last? It's not like he wrote a book about how marriage made him feel so trapped that he decided to cheat as a way out. Here's an excerpt from his book, American Outlaw:
You're trapped, I thought suddenly. It came out of nowhere, but you're trapped pretty good, aren't you?

Before I met Sandy, I'd romanticized the stable, calm married life: the idea of me finally growing up. But now I missed… talking shit, cracking jokes with my no-good friends. Too many people knew me now. I couldn't escape…

Mentally at a loss, desperate for something to make me feel like I had some sense of freedom, I ran through the list of things I could do to assert independence over my life. Infidelity, unfortunately, was at the top of my list.
But this one is different, right? She lets him be himself. Look she shoots guns with him on Valentine's Day! How romantic. Kat Von D was such a buzzkill.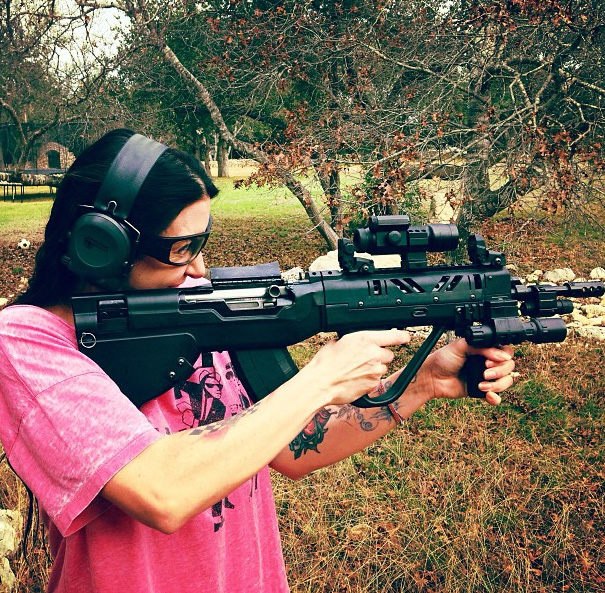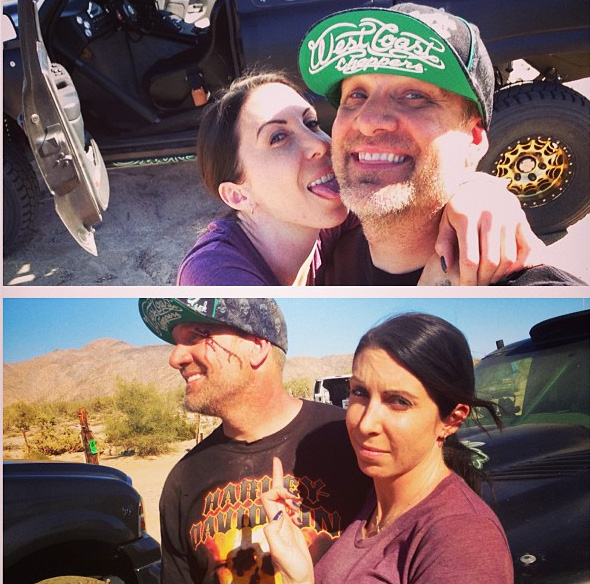 Further evidence that these two are either planning to wed or already have: this bizarre cake that Alexis tweeted.