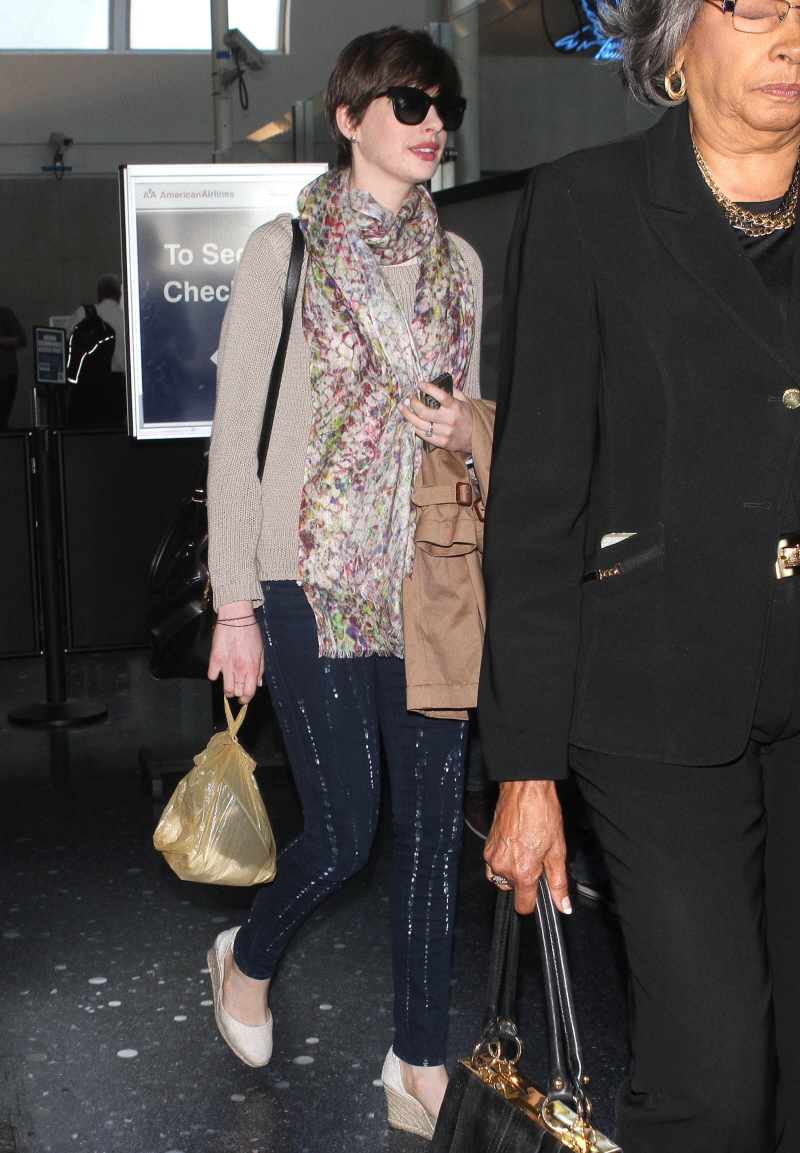 Here are some new photos of Anne Hathaway arriving at LAX this weekend (the ones where she's wearing blue jeans) and attending a birthday party in Hollywood (the all-white outfit). When Anne arrived at LAX, TMZ's photographers/videographers pursued her and Anne didn't want to talk to them, so she jumped into the first SUV she saw. It was not hers. But she still didn't get out – she asked the complete stranger driving the SUV if she could stay there until her car came. TMZ has the video here. They were probably going to ask her about how she's a terrible pothead who eats solids. The scandal!
Meanwhile, have you heard the rumors that Annie is going to be on Broadway? There are some stories going around about yet another revival of Cabaret, with Annie in the Sally Bowles role played by Liza Minnelli in the film, and perhaps Alan Cumming returning to the role originated (in the movie) by Joel Grey. Cumming has already been there, done that with Cabaret – and he won a Tony for the last revival he took part in. Anne's publicist denies that she's in talks to do the revival, but I kind of don't believe that. I think it would be an interesting project for her to undertake, and it wouldn't surprise me at all if she considered it.
But! Showbiz 411 claims that Anne has just signed on to do an independent film called SongOne which will begin production soon. Anne won't be singing, but she'll play the girlfriend of a rock star and she'll costar with Irish musician Johnny Flynn. Sounds like an interesting project, I guess. I thought she would be doing more blockbusters or something.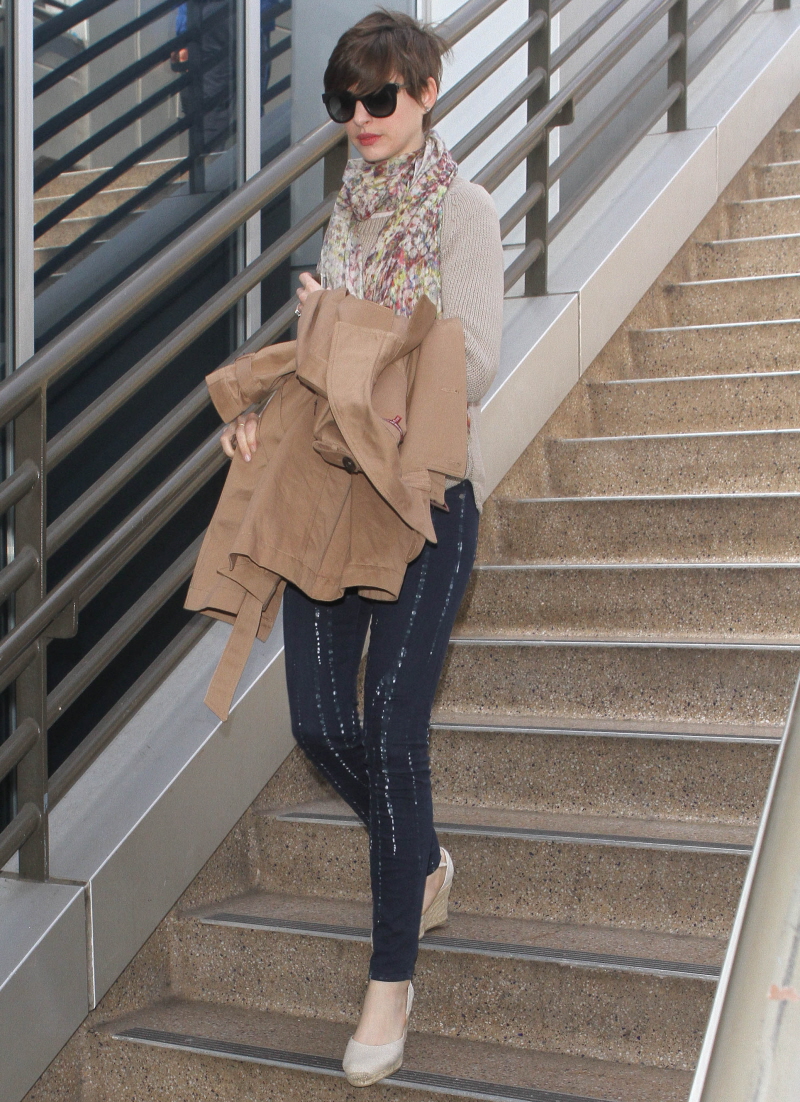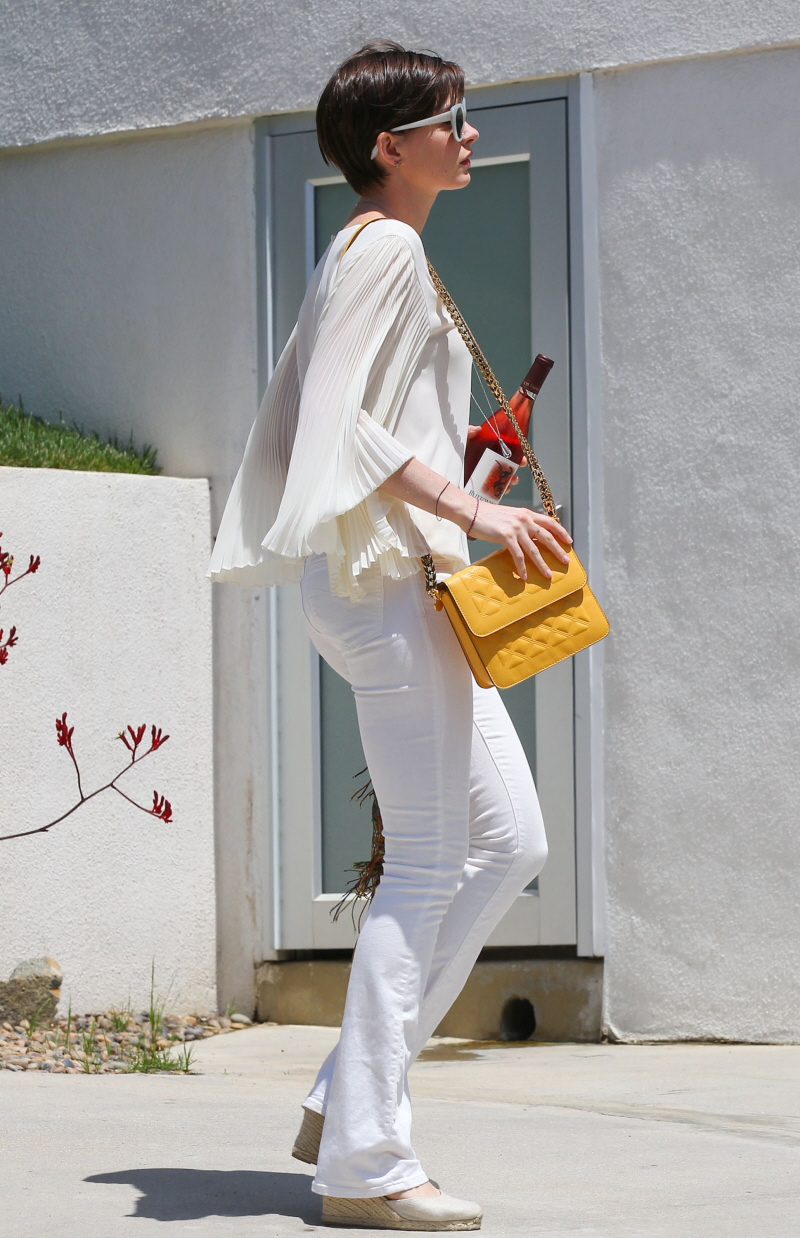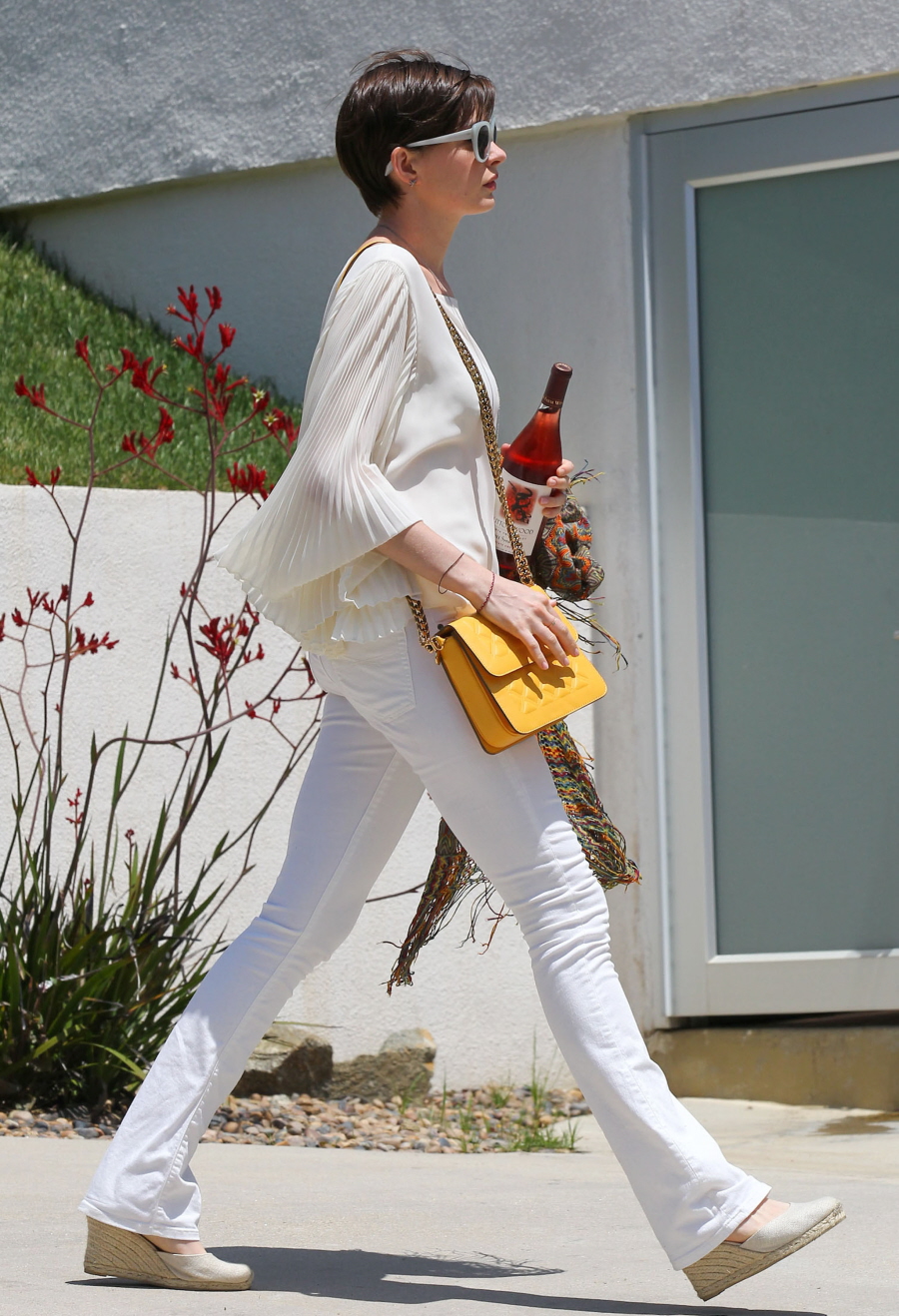 Photos courtesy of Fame/Flynet.