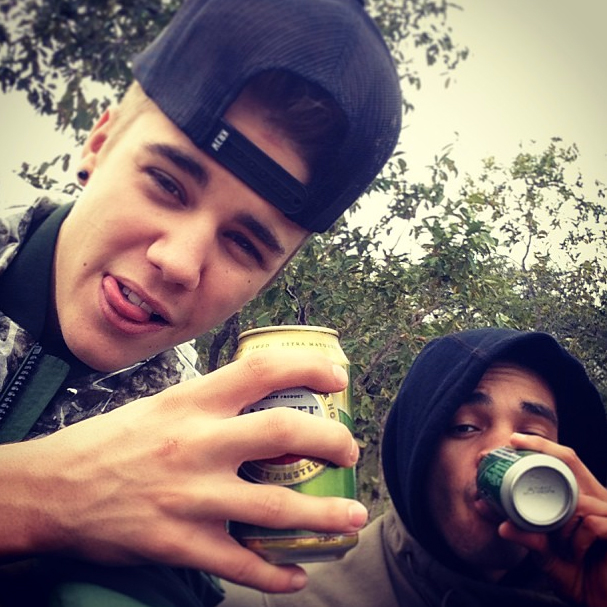 Mercifully, we haven't had occasion to post any Justin Bieber photos for over a week, but here's a new picture from his Instagram account of the Biebs (age 18) and rapper Lil Twist (age 20) enjoying "Beers in the jungle" in South Africa. Of course, the legal drinking age in that country is 18, so Biebs is home free on that end, but I'm sure he doesn't stop imbibing once he passes through US customs, right? According to a new report from the Sun, Bieber doesn't stop at drinking either. The Sun set up some undercover investigators who caught Leon "Starino" Anderson offering to sell MDNA to their hidden camera. Starino is supposedly Bieber's "right-hand man" who was present at Bieb's side throughout his recent tour of international terror. If it tells you anything at all, Starino has also been photographed alongside Rihanna and Cara Delevingne. So yeah, Bieber doesn't stop at beer or sizzurp and pot.
Meanwhile, there is a new story in this week's Enquirer says that Justin isn't exactly the most perfect, supportive son to his mother, Pattie Mallette. Poor Pattie raised this little hellion on his own, and he repaid her by throwing a tantrum over her memoir and refused to appear alongside her on the cover of the book. Here are the details: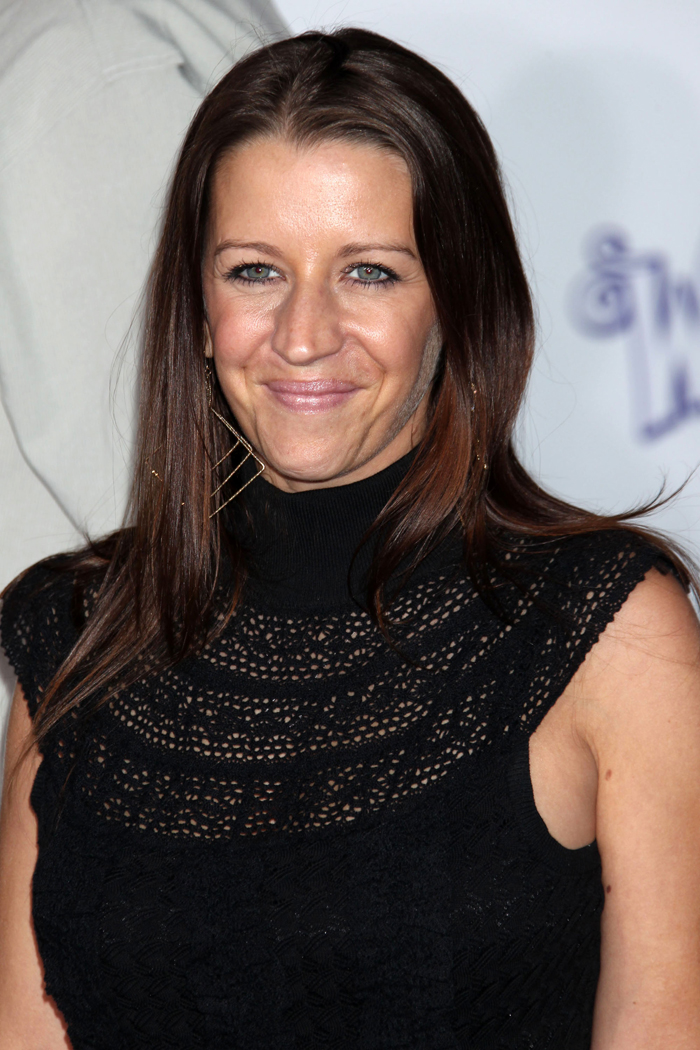 You'd better not cross Justin Bieber — even if you're his mom! The pop sensation has always been close to his mother, Pattie Mallette, 38, but according to a recently released tell-all, Justin put his foot down when Pattie wanted to use a picture of him on the cover of her 2012 book, Nowhere But Up: The Story of Justin Bieber's Mom, to draw sales.

"When Justin found out, he refused to go along wiht it, and they had a series of arguments," says Marc Shapiro, the author of Legally Bieber: Justin Bieber at 18, who adds that one night the fighting became so intense that Justin's longtime manager, Scooter Braun, was forced to step in and plead with the 19-year-old pop star to let it go.

"Ultimately, Justin compromised and agreed to a couple of press interviews with Pattie," says the author. "But he was upset." Despite the hard feelings, Justin reluctantly penned a foreward for Pattie's memoir — and now all is forgiven. "To see it on paper means a lot to me," says Pattie. "I melted."
[From In Touch, print edition, May 27, 2013]
Naturally, Justin's creepy manager, Scooter Braun has already spoken with Gossip Cop and "laughed off" this report, but that doesn't mean it's not true at all. In fact, I see it as an indication that it probably is true if Braun saw fit to deny the report instead of merely pitching a Twitter fit over it.
Here are some more pictures of Bieber's wonderful, beer-laden adventure in the jungle of South Africa. The little brat had better not even think about trying to make that elephant his pet. He can't even bother to take care of a monkey.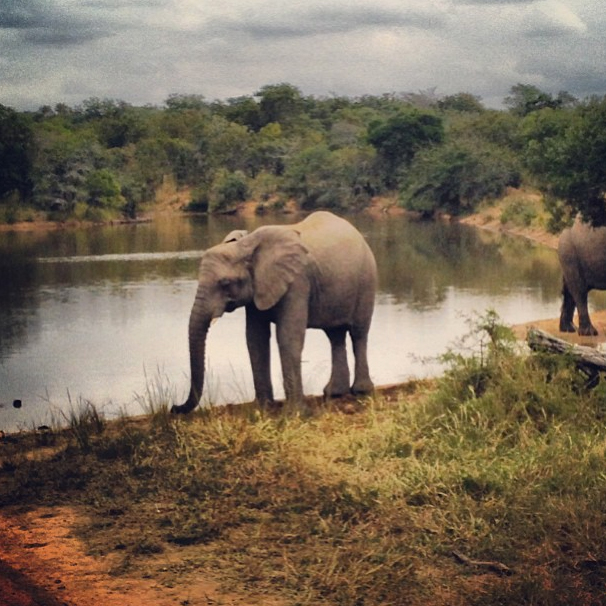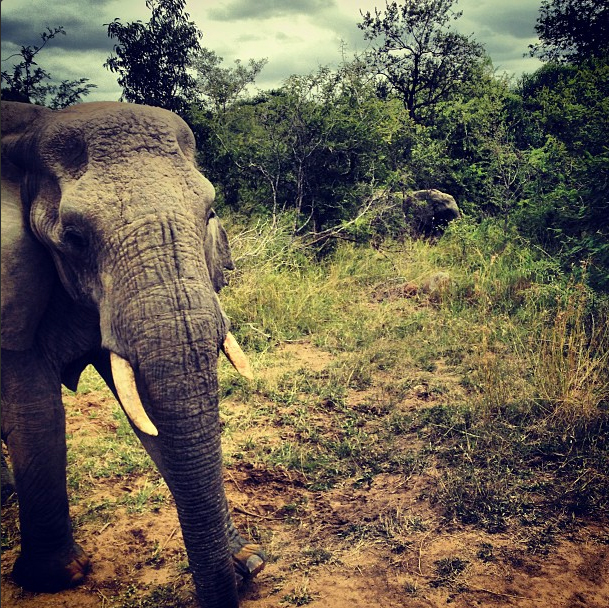 Photos courtesy of Fame/Flynet, WENN, and Instagram