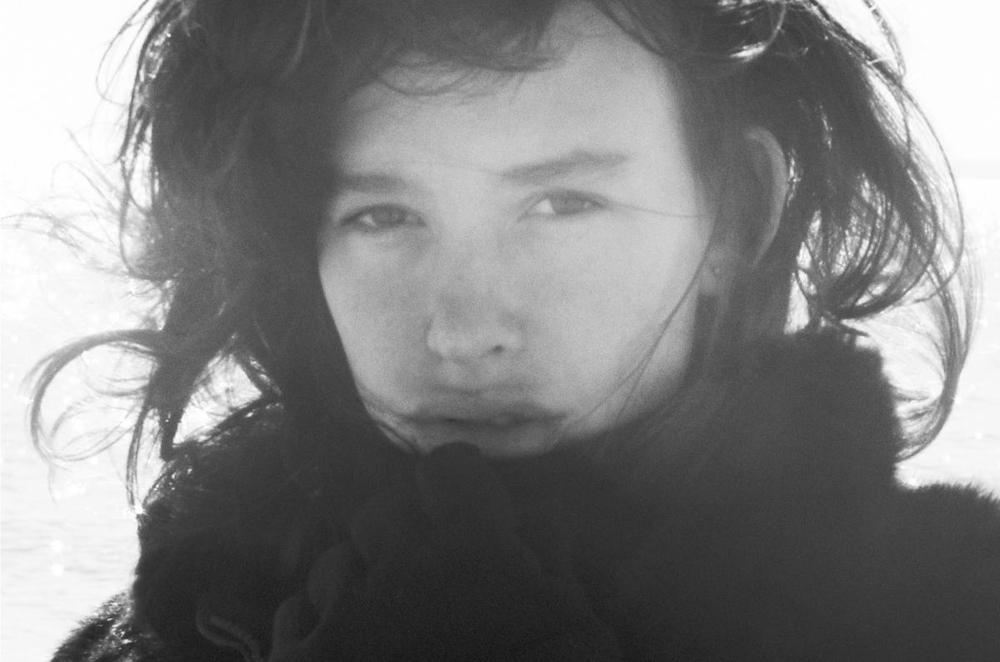 It seems like forever since I've written about Paz de la Huerta. In fact it was last February, when she got fired from Boardwalk Empire, that I last covered any of her weirdness. She's going to appear in one of the upcoming Linda Loveless biopics (the one starring Malin Ackerman), and I have a feeling that Paz has been relegated to B-movies for the rest of her career, which is fitting. Yet don't you miss Paz and her truly awful red carpet style? She's a little honeybadger who just don't give a crap, and in a way, that's slightly admirable in Hollywood.
At the moment, Paz is talking to the media to promote a new photography book called The Birds Didn't Die Over Winter that stars … simply Paz. I've posted some of the photos included in NY Mag's preview (you can see more of them here). These pictures are all very "arty" and feature Paz doing strange things like waving her arms around a flock of birds. All of these shots were taken by Alexandra Carr and largely feature Paz freaking out on Coney Island. Here are some of the shots plus some weird-ass interview excerpts about Paz's major 2009 heartbreak that inspired these poses: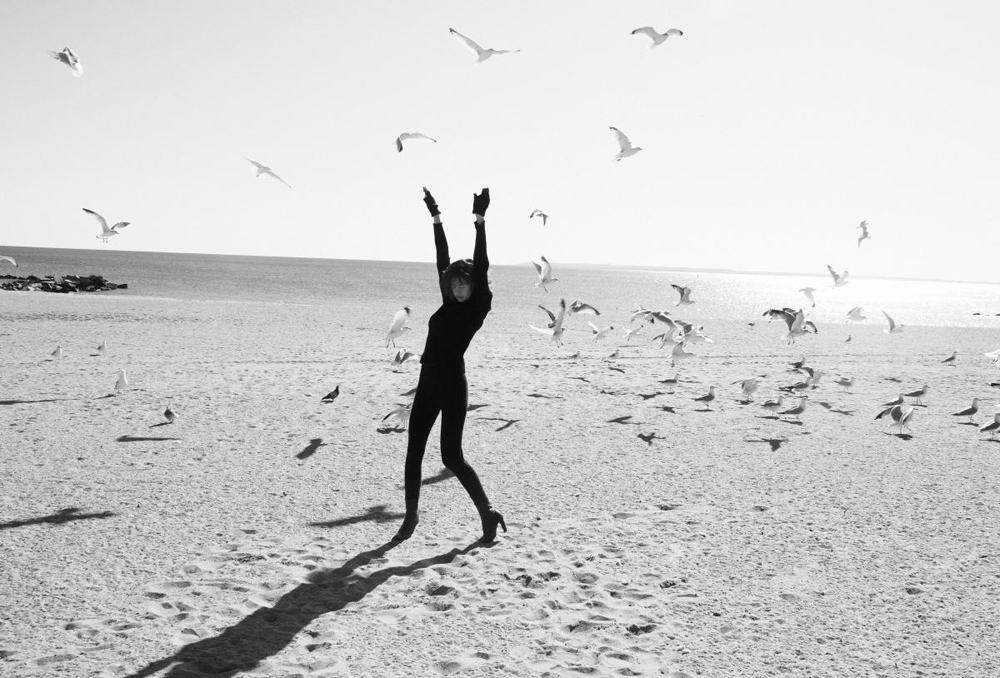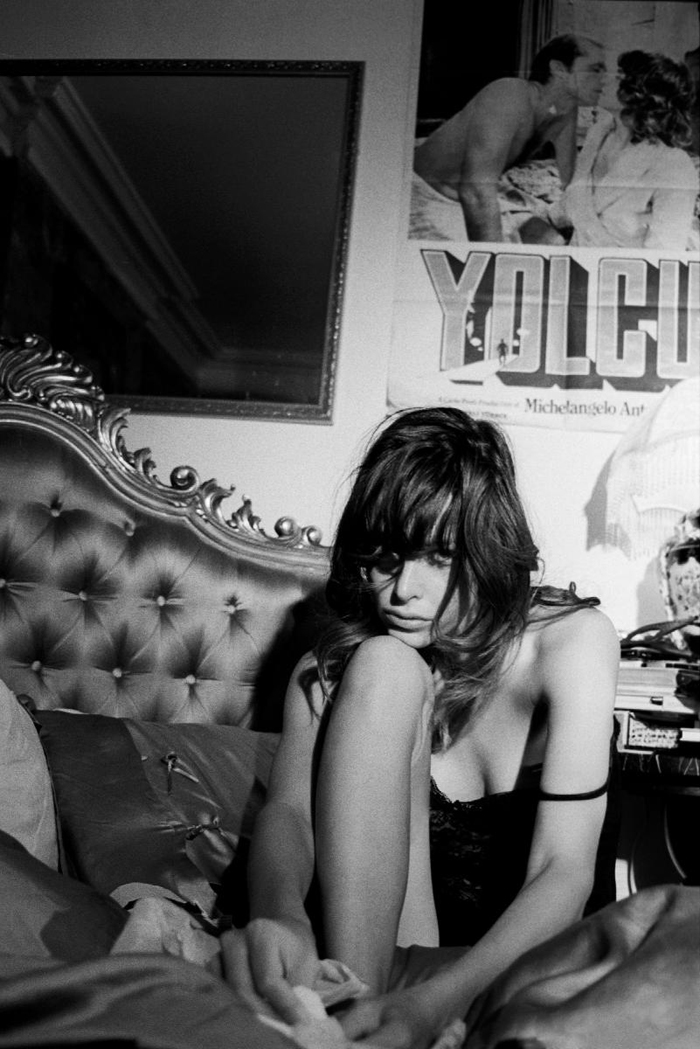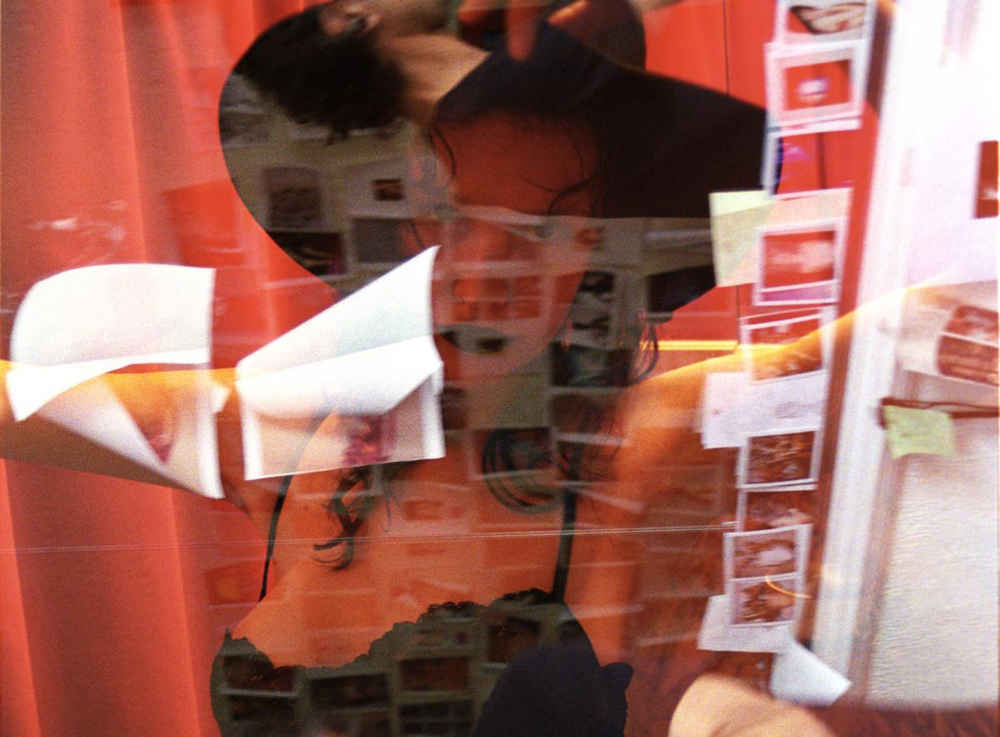 On Paz's inspiration for this book: "This book, in a way, is about the end of suffering. I love myself for the first time of my life. So as David Bowie killed off Ziggy Stardust, I killed off [my past self], whatever you want to call her. I was going through a breakup, a really hard breakup, and how I always approach being photographed is that I create a character. So every time [Alexandra and I] would meet, she would take my picture in Coney Island, mainly. We'd drive out in the middle of winter and I'd be wearing next to nothing and we had wigs and all of these props. I would tell Alexandra, I want to be an Italian like Anna Magnani in The Fugitive Kind, you know, this older woman who was really in love with someone who at first was not reciprocating, but at the end reciprocates, so at the end it's this really passionate love. I wanted to create this woman who is quite lonely. So I put my hair down, all long, dark, curly. I was really releasing a lot of [sighs] emotions through them because I was feeling a lot of heartbreak. You know, your twenties are really hard years, and I didn't know where I was going, didn't know what I wanted to do with my life, and only until recently was when I realized that."

Posing was an artistic release: "This was very therapeutic for me because instead of calling this guy, you know, two or three times a day, and wallowing in my bedroom by myself, it was an outlet to get through it and make art out of it, make something beautiful from suffering. In October 2011, I was hit by a stunt driver on set. I had a horrible accident on set and I was literally in the hospital for all of 2012, but during that time, how I coped was that I painted. I feel better now and I got a spiritual awakening because of what I went through."

She's, like, a bird now: "We didn't start the project thinking we were going to make a book. [But we decided to] as winter turned into spring and … the reason the book is titled, The Birds Didn't Die Over Winter is because I literally thought that the whole world had died and a part of me had died, and then all of a sudden I heard these birds chirping and it was over and I was healed. I had two windows looking out on the street and the temperature was warmer. I was like, 'The birds didn't die over the winter, oh my God!'"

She's so different now: "I thought life had been dead and all of a sudden great things started happening to me. I went into the void and my life was starting to change for the better and I wasn't living my life for a man. I was living my life for me. I don't consider myself an actress. I find myself more of an emoter. I read this book and Buddha's definition of enlightenment is the end of suffering. Now is the time for light and happiness. I've never truly been happy and it's kind of a cycle that started at 17 and ended at 27. I was closing a dark chapter of my life and now I feel I've been enlightened and I'm a different person now."
[From NY Mag]
She's kind of nuts, right? This NY Mag isn't even a fraction as weird as her 2010 profile that kicked off with Paz going nude at a bathhouse and rubbing her boobs with raw honey and salt while talking about the construction worker she was banging at the time. I wonder who was the big heartbreaker who drove Paz to the need for "artistic release" with this extended photoshoot? Jack Nicholson, perhaps? Nah.
Here's some shots of a greasy-looking Paz at the LAX airport last week. She can clean up decently for shoots, but in real life, she just doesn't care.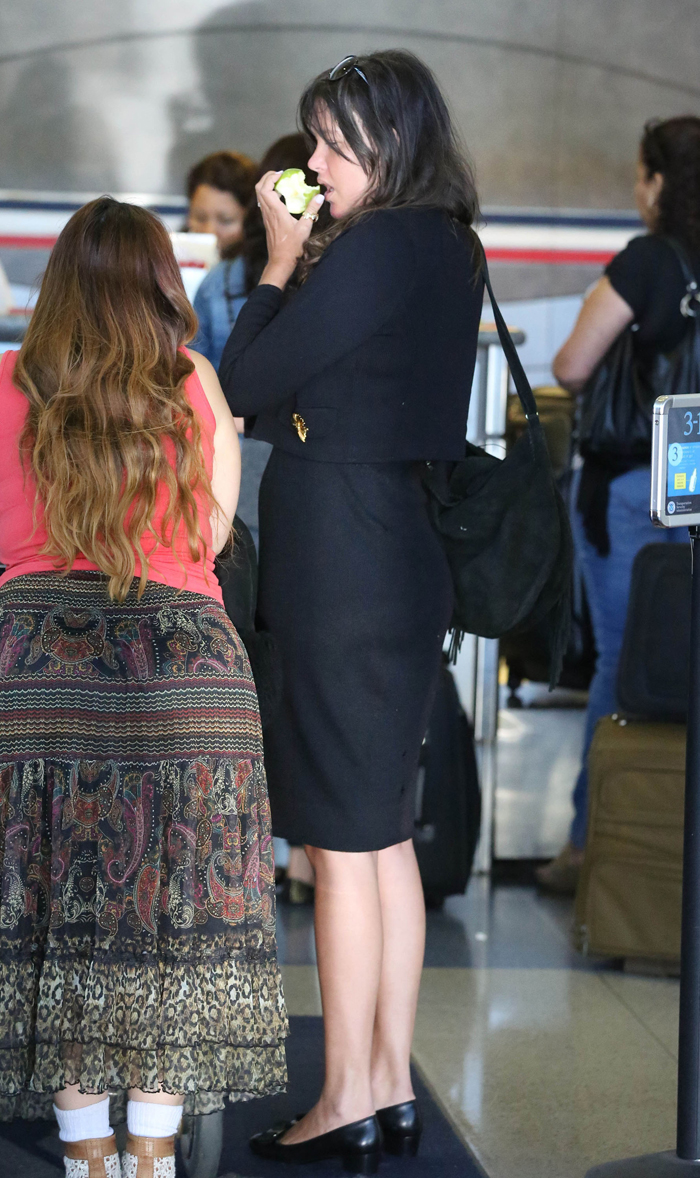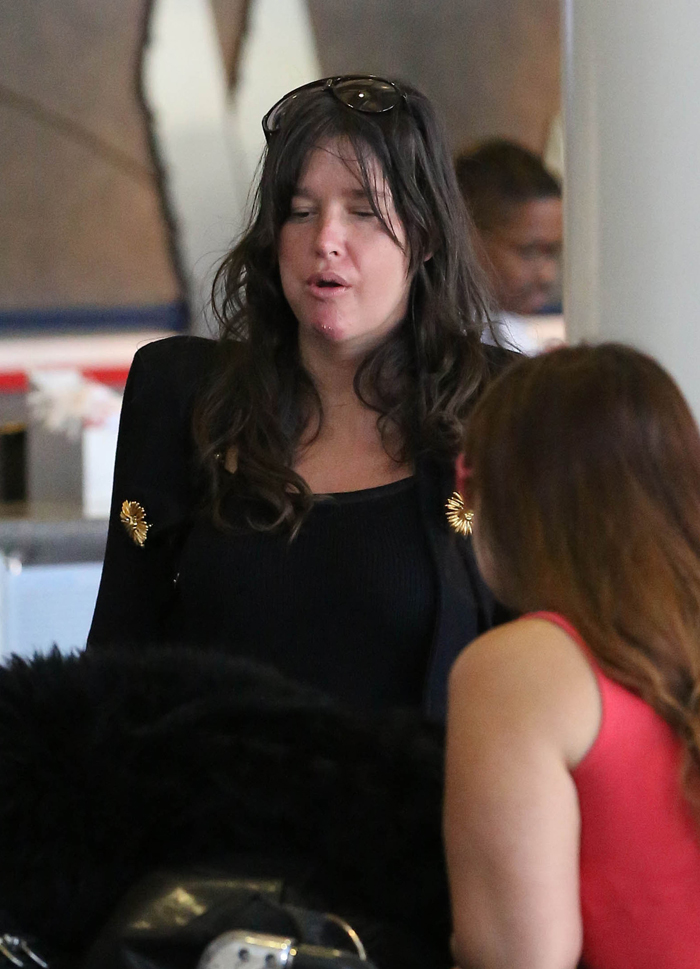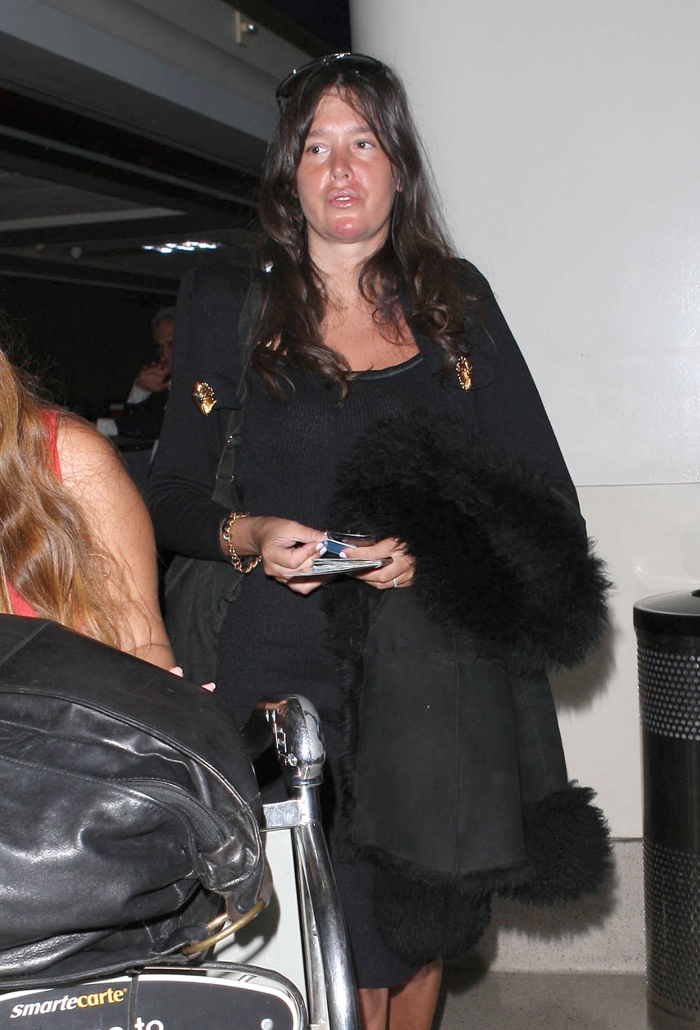 Photos courtesy of Fame/Flynet and NY Mag