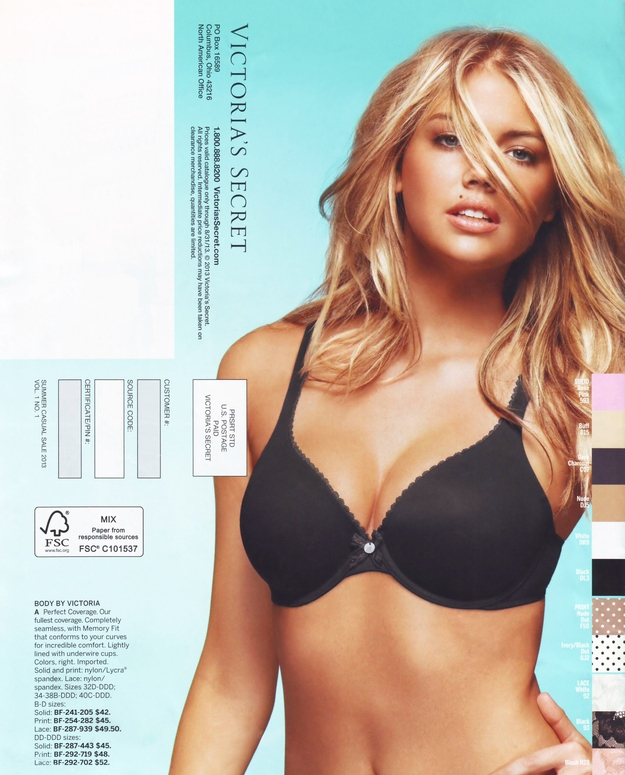 The latest development in Kate Upton's career is a very puzzling one indeed. According to a new story from Buzzfeed, Kate has appeared on the back cover of the latest Victoria's Secret catalog. This makes sense if Victoria's Secret is trying to move back to its late 1990s glory days. You know, back when the catalog was dominated by curvy supermodels like Stephanie Seymour, Tyra Banks, Heidi Klum, and the like. Of course, it was only a few years ago that Kate herself used to appear in VS catalogs, but she was never part of the VS holiday runway show … presumably because Kate's not quite willing to starve herself for 9 days before hitting the runway.
Kate's since moved on to bigger and better things like her very first Vogue cover. In the meantime, VS stopped being a big fan of Kate's too. In February 2012, a VS rep dissed Kate to the New York Times by calling her "a footballer's wife, with the too-blond hair and that kind of face that anyone with enough money can go out and buy." This statement was buried in an article that detailed the internet prowess of Kate Upton, which had all started with a clip of Kate dancing the Dougie. It's an interesting article to reread in light of Kate's rapid rise to the top of the fashion world:
Unlike the many little-known beauties now on view at New York Fashion Week — women seldom identified by more than one name (Agata, Hanaa, Frida, Joan) — Kate Upton, just 19 and resembling a 1950s pinup, but with the legs of a W.N.B.A. point guard, has arrived on the scene as a largely self-created Internet phenomenon.

Wholesomely proportioned at 5 feet 11 inches with a 36-25-34 figure, Ms. Upton was a long way from the coolly robotic Eastern European beauty ideal that has dominated the catwalks for many seasons. "Kate is bigger than fashion," Mr. Bart said. "She's the Jayne Mansfield of the Internet."

"It's not just enough to cast such-and-such a girl that opened Prada or Vuitton or whatever," said Trey Laird, the creative director of Laird & Partners, the advertising agency behind brands like Tommy Hilfiger, Juicy Couture and the Gap. "It's a huge help if a girl already has a platform and followers, and Kate Upton is a great example of that."

Those dubious about Ms. Upton's crossover potential, or of any career driven toward the stony heart of fashion from the do-it-yourself fringes of the blogosphere, include Sophia Neophitou, editor of the English style bible 10 and a creative force behind the casting of the Victoria's Secret shows.

"We would never use" Ms. Upton for a Victoria's Secret show, Ms. Neophitou said by telephone last week from London. And, while Ms. Upton has, in fact, modeled on occasion for the company's catalog, her look, said Ms. Neophitou, is "too obvious" to be featured in what has become the most widely viewed runway show in the world.

"She's like a Page 3 girl," Ms. Neophitou said, referring to the scantily clad voluptuous women featured in The Sun, a London tabloid. "She's like a footballer's wife, with the too-blond hair and that kind of face that anyone with enough money can go out and buy."

And yet, Ms. Upton turns up as the hottest new face in the industry in a coming issue of V, a fashion magazine with a cult following among the cognoscenti.

"I wasn't necessarily drawn to her because of her having been big online and having several million hits on YouTube," said Stephen Gan, V's editor in chief and creative director. "In fact, I first heard of her when we were having a party at the Boom Boom Room and Kate Moss's agent called and said, 'Can you put Kate Upton on your list?'"
[From New York Times]
In retrospect, it seems like Victoria's Secret has probably eaten their words and begged Kate to return to their catalog. They must have paid a fairly hefty price too since, at this point, they need Kate a hell of a lot more than she needs them — especially since they're offloading nonsellers like Miranda Kerr.
Oh, and here's a quick update to that story about the silly high-school senior Jake Davidson who asked Kate to the prom, which led to Kate surprising him on the "Today" show. It turns out that the prom was last Thursday, and Kate was busy filming The Other Woman with the likes of Cameron Diaz and Leslie Mann. As such, the dude went to the prom with a replacement … Kate's fellow SI model Nina Agdal, and I'm sure Jake was just fine.
Just for kicks, here's some of Kate's "old" VS catalog shots from a few years ago.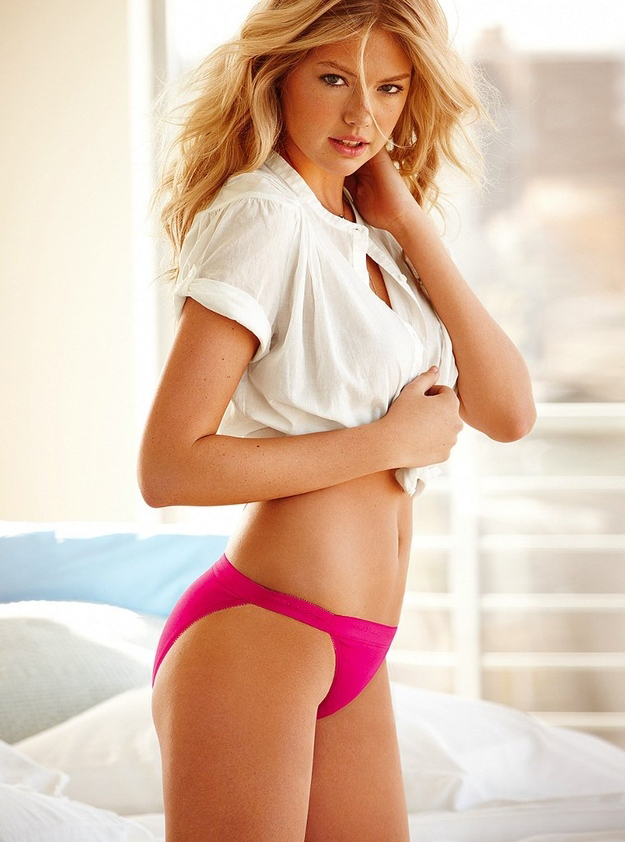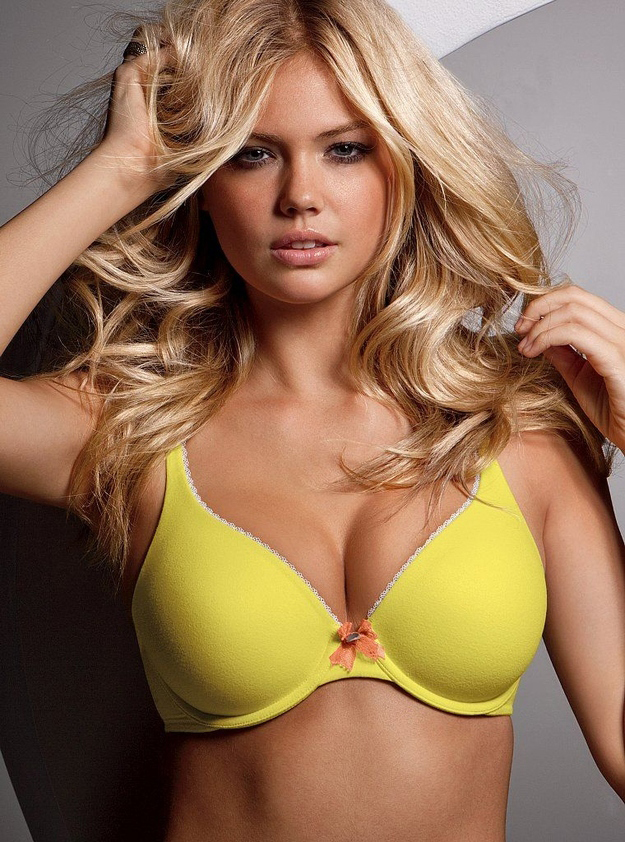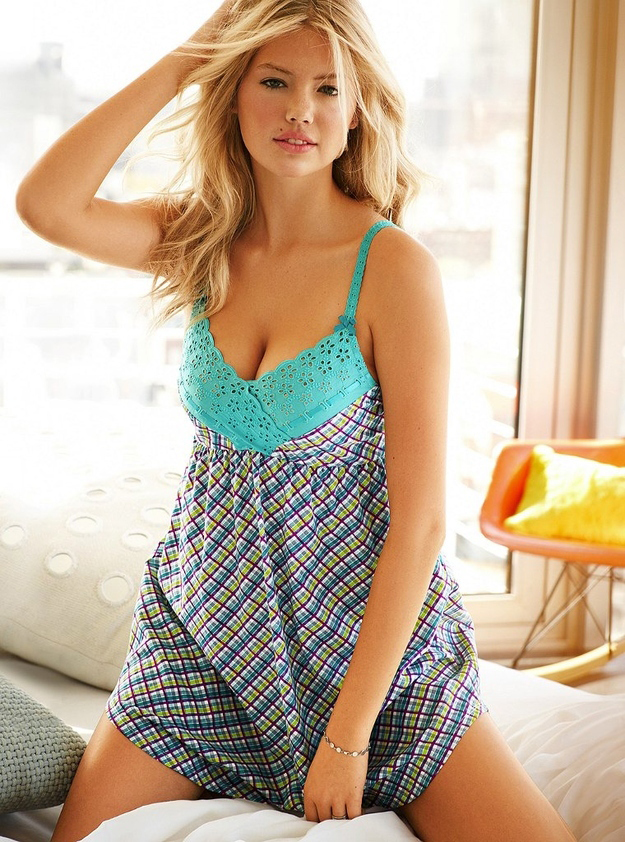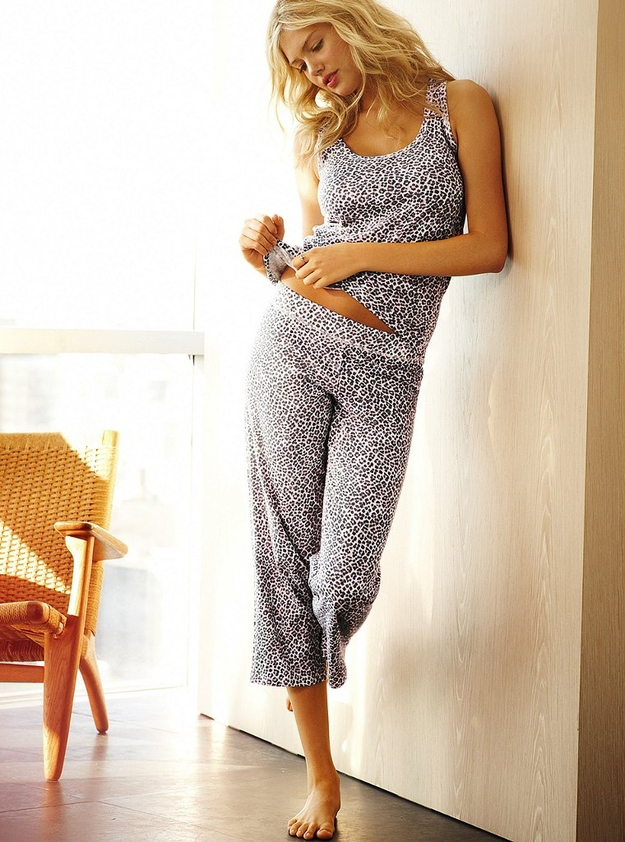 Photos courtesy of Victoria's Secret