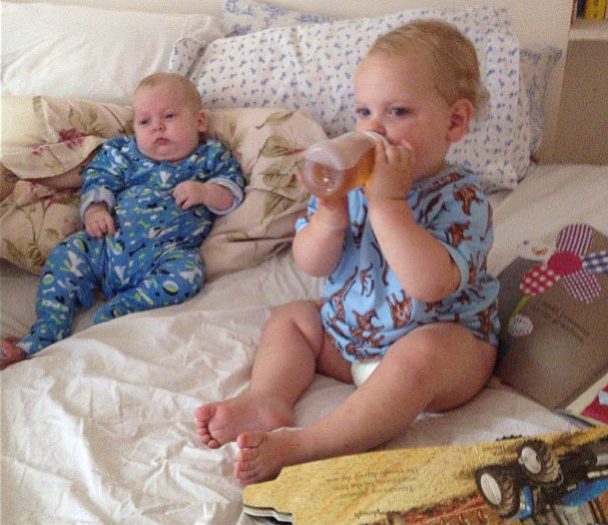 If you would have told me a few years ago that Peaches Geldof would be living the earthy mother lifestyle while raising two children under the age of two, I'd have laughed you out of the room. Remember what an utter mess Peaches used to be? She was constantly stumbling out of nightclubs and having a good time with heroin, lemons, and Xenu while everyone just cringed and hoped for the best.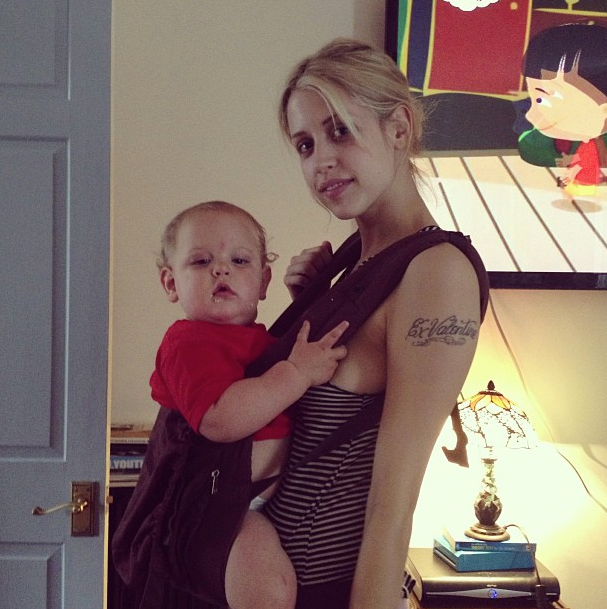 Well, I think things have turned out relatively well in retrospect. Peaches bounced back almost immediately after giving birth to her first son, Astala, last year. And then less than three months later, Peaches was pregnant with her second child, Phaedra. Now she's posting up a storm on Instagram (her tagline is "waging a never ending war against dirty nappies…") with all sorts of happy family photos. The odd thing is that I think this is probably the happiest she's been in her entire life.
I have no earthly idea at this point how Peaches is supporting these children other than by selling exclusive stories to Hello! magazine. I know it's hard to believe, but Peaches has always maintained that her father, Bob Geldof, does not give her money because he expects all of his adult children to earn their own keep. Meanwhile, Peaches' husband and baby daddy, Thomas Cohen, simply cannot earn that much money from being a musician since his band, S.C.U.M., broke up earlier this year after a long hiatus. So maybe Peaches is trying to angle her way into some sort of reality show with her growing family. Thomas is obviously a very involved and active father in both his childrens' lives. I'll never get over how much he looks like a young Bob Geldof though.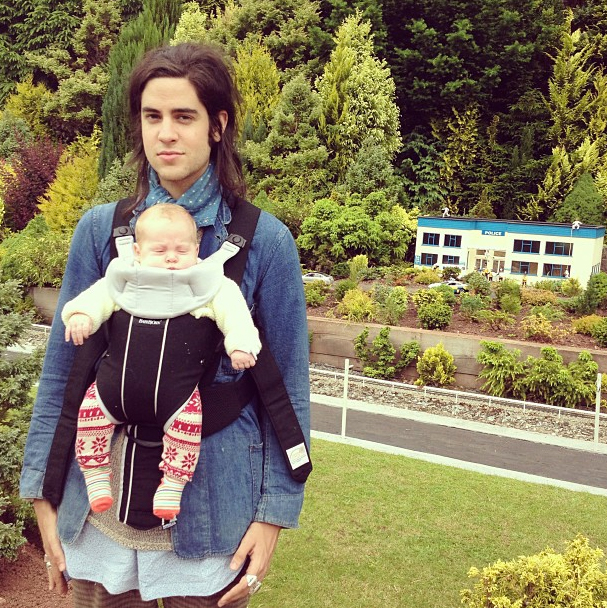 Here's a picture of Peaches looking absolutely exhausted while holding both of her sons at once. I do not envy the experience of having two kids (and non-twins at that) in diapers at once. She looks satisfied though, no?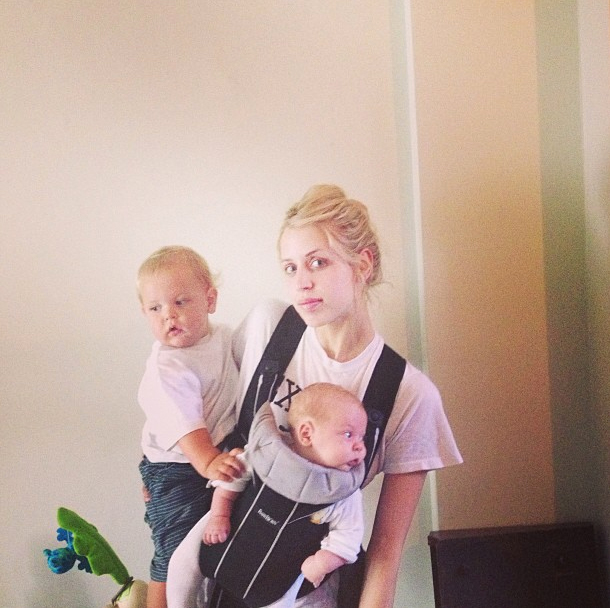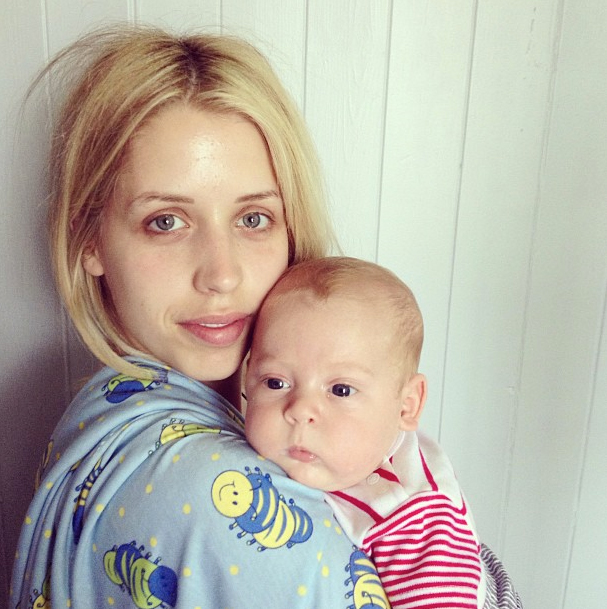 Of course, Peaches and Thomas still made it to Glastonbury a few weeks ago. I guess Bob was babysitting … while surreptitiously trying to figure out how to change his grandsons' names.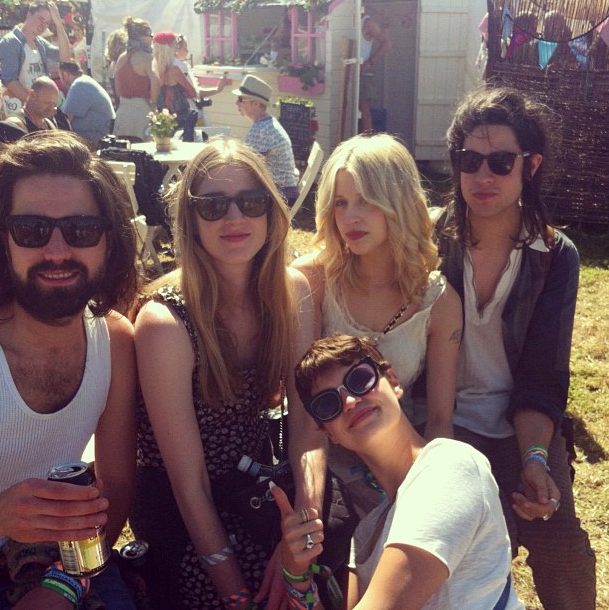 Oh, and here is Peaches' dog, Parpy. You know I couldn't end this post without a good puppy photo.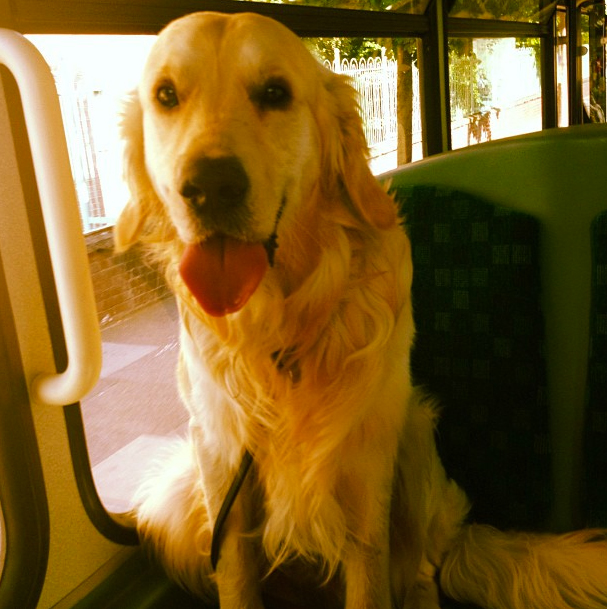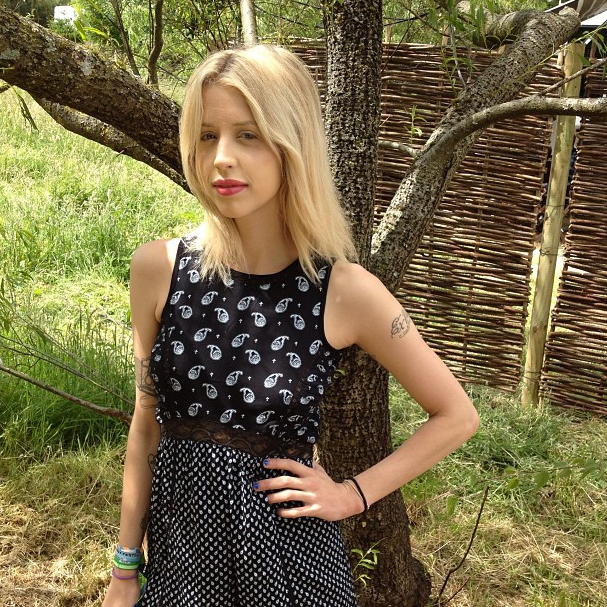 Photos courtesy of Instagram