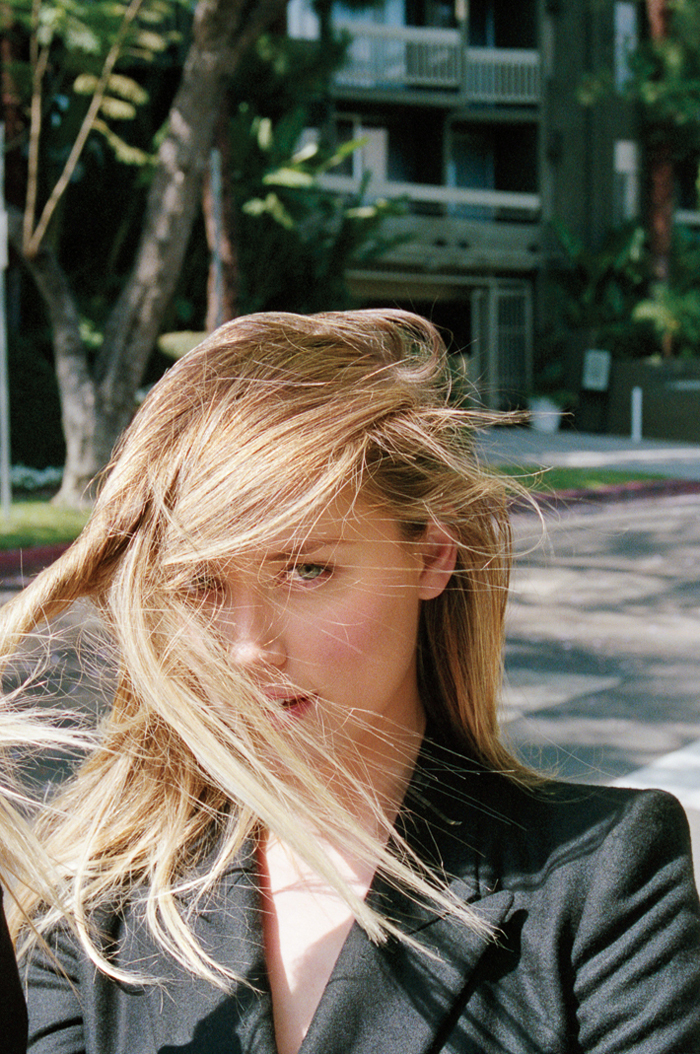 Amber Heard is still promoting Paranoia, so she covers the September issue of i-D magazine in a spread that is — at the very least — more interesting than her recent Flare cover issue. For i-D, Amber is temporarily back to blonde while looking enigmatic behind her mass of hair (remember, she's an artist, not a celebrity) and also taking time to whimsically dangle from street lights. I used to wear this same Batman shirt all the time in the 1990s. Nice calf muscles.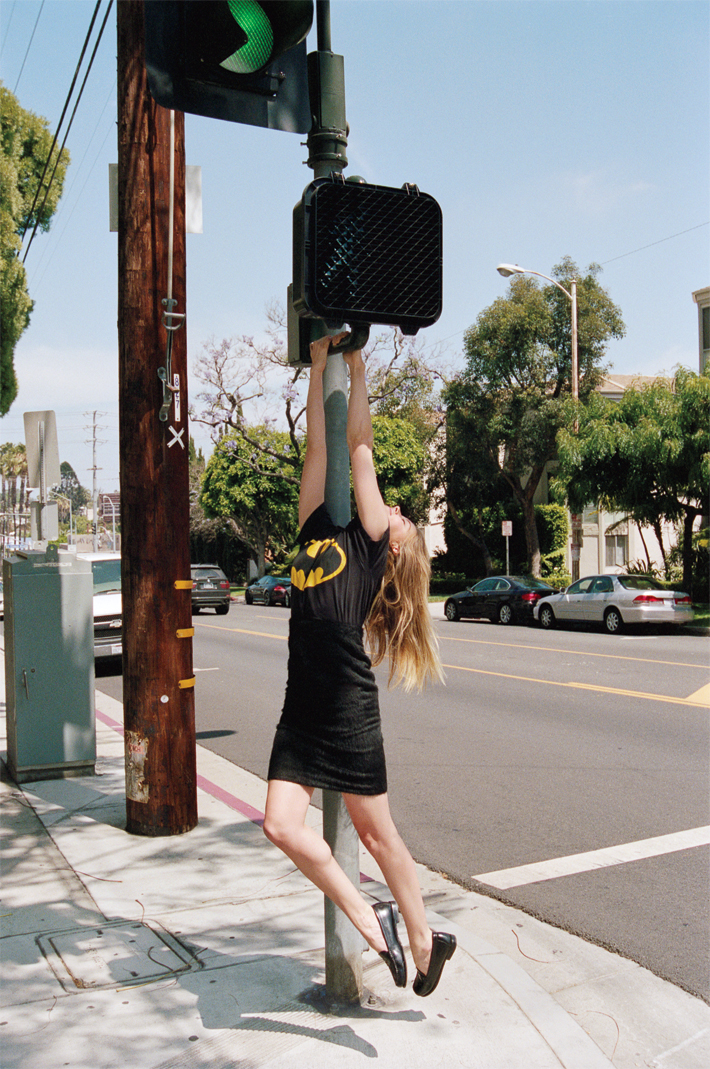 Once again in this case of an up-and-coming actor, this magazine shoot isn't really what we're here to talk about … nor is the interview, per se. Instead, we've got a bit of an Elsa Pataky situation going on here. But in an amusing twist, it's not Amber who is acting like else Elsa here. It's her man that does so. The interview takes place by phone, and the journo explicitly mentions that he keeps hearing "a sleepy, familiar voice" that repeatedly pulls Amber away from the (professional) conversation at hand, and "the man rudely interrupting is Johnny Depp." So much for Amber's desire to keep her professional and personal lives separate, right? Here are some excerpts:
Don't ask about Johnny: "I have to fight, tooth and nail, everyday, for my private life."

She's always been an outsider: An openly bisexual, drug-curious, fashion-conscious atheist, inspired by Ayn Rand and George Orwell, she did not blend naturally with the "deeply conservative Southern ideals" of rural Texas. "My father didn't raise me to be a damsel," she explains. She started "swinging hard" against her youth, and turned against religion after her best friend died in a car crash at 16. "Texas wasn't the ideal place to express individualism. I was always told what a woman should be. I realised I was alone, that I didn't belong there. I felt like I was dying creatively. I craved a place where I could express myself."

She moved to LA at 17: "I just couldn't stay in Texas, so I took off. I moved to New York, I travelled Europe, I worked with a fake I.D. It was blind bravery and ignorance. I just wanted to hear the word 'no.' By the time I got to LA, I knew nobody, I had no money, I could carry all my possessions on my back. When I think of it now, it seems scary. But I loved it. I had no responsibilities, and I felt incredibly liberated. That was ten years ago. I guess that means I've been doing this job, and nothing but this job, for a solid ten years. Wow, where did all that time go?"
[From i-D magazine]
Ten years, huh? I guess by looking at Amber's IMDb profile, it's clear that she has been pounding the pavements for that long, but she's yet to really have a breakthrough role … unless one counts being Johnny Depp's girlfriend as just that. Does that sound cynical of me to say?
In other Amber-related news, she also told Yahoo! that she's pretty physically active but never sets foot in a gym. Oh, they all say that stuff, but I do admire Amber's ability as a chameleon. She manages to change her look often and at times seems almost unrecognizable. If she lasts in Hollywood, that could be a great asset.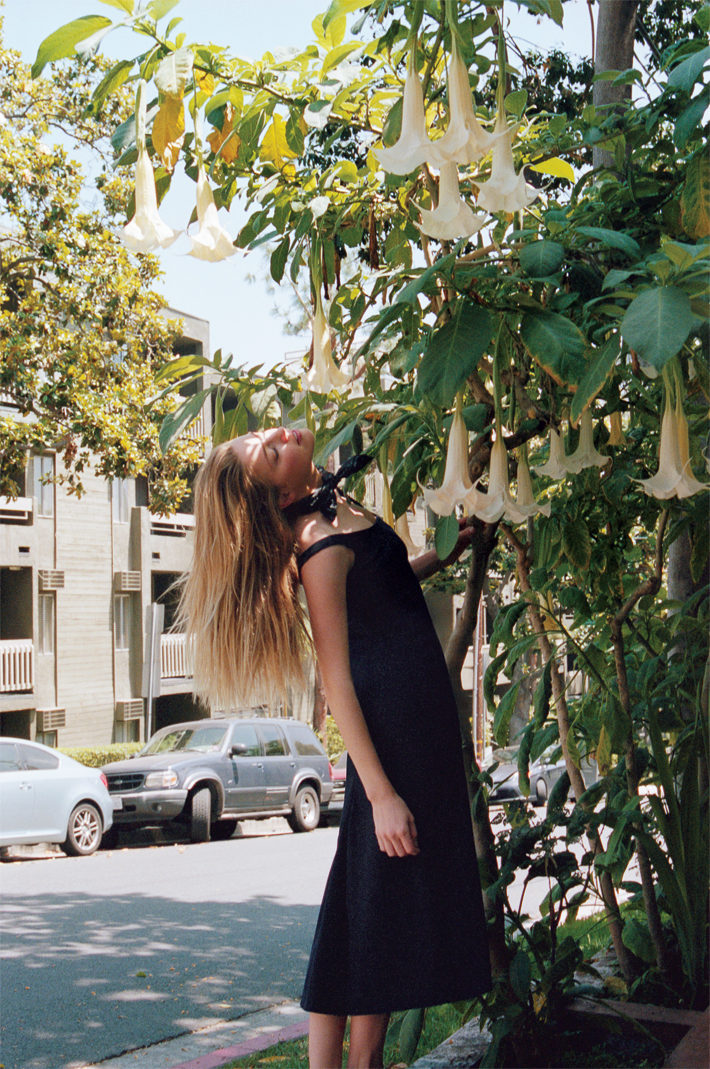 Oh, and for the record, I agree with Kaiser about Amber's Vionnet gown at the Paranoia premiere. This is an awful look for a leading lady.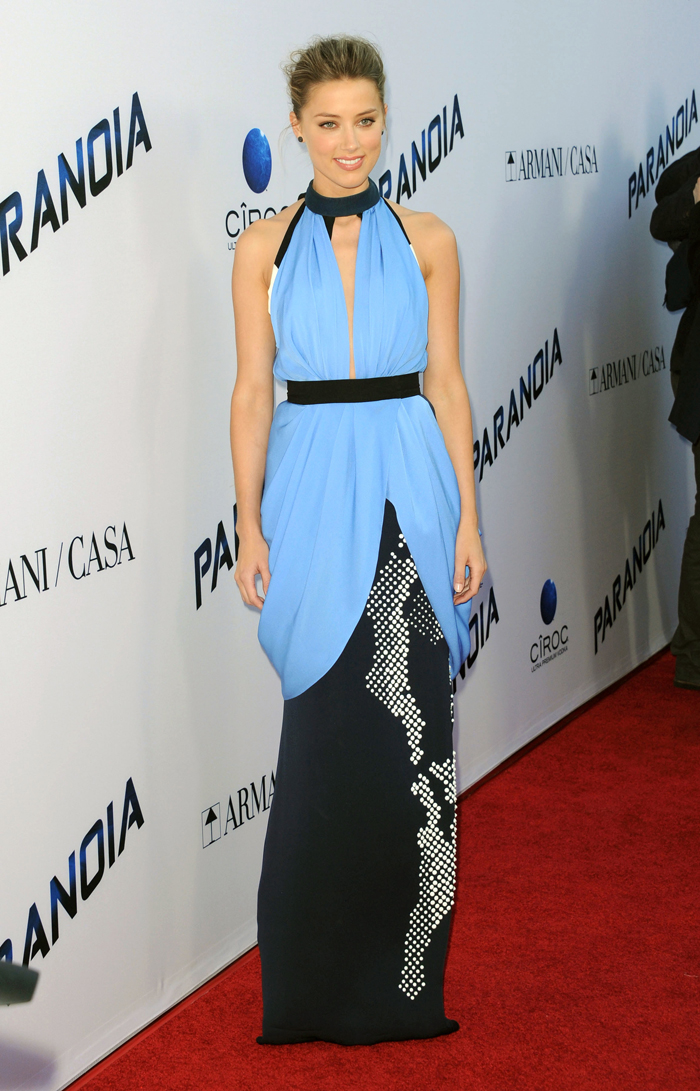 Photos courtesy of i-D magazine and WENN