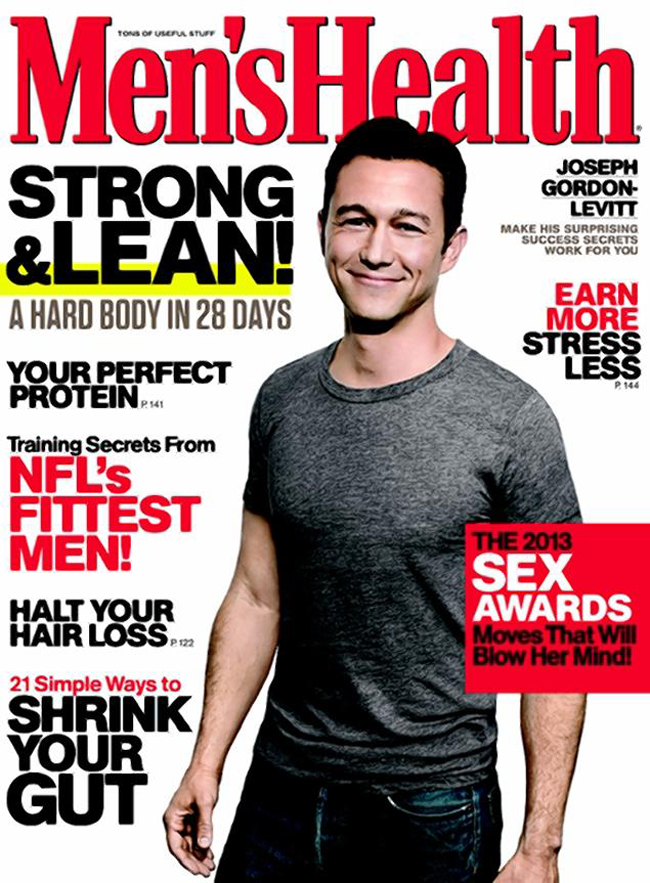 Joseph Gordon Levitt covers the October issue of Men's Health. I should be very excited about this occasion, right? Instead I am wondering why my precious JGL has been photoshopped into a cartoon figure. He looks very unlike his usual adorable self here. Almost like a make-up free Joker. This seems rather ironic since a lot of people thought JGL was set up to be the next Batman (but Ben Affleck got the role instead). Oh well. The shots inside the magazine are much better.
JGL is doing the rounds to promote his upcoming directorial debut, Don Jon. He wrote the movie — a romantic comedy about a girl who loves romantic comedies and a guy who loves pr0n — and is starring in it alongside Scarlett Johansson. Don Jon was a surprise hit at Sundance. JGL was so excited that his movie found a distributor right out the gate. Not too shabby for a former child star who started a production company in his own bedroom, right? The movie's trailer looks so surprisingly sweet too. In these excerpts, JGL talks about how he got Scarlett to play his gum-smacking, Joisey-girl love interest. Oh and he talks about pr0n too: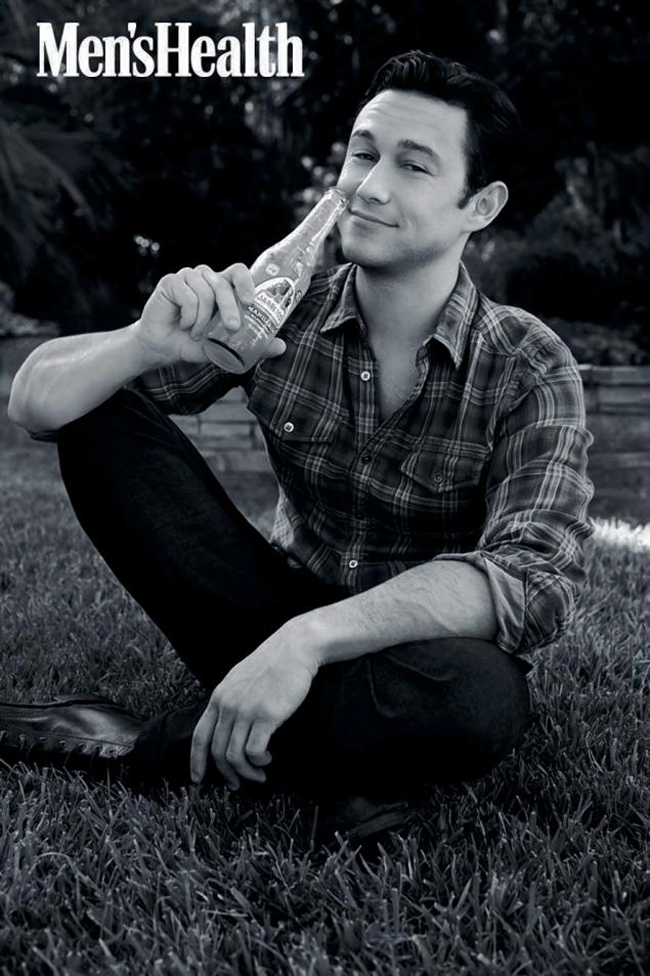 ScarJo is the whole package: "Look, Scarlett is a gorgeous, gorgeous woman, but if you just compare purely physical features, plenty of girls are just as gorgeous. But she creates this extra something. It's in her walk, her eye contact. The total package is just off the charts."

On casting Scarlett: "I didn't know Scarlett, but I spent more than a year with the image of her in my head playing this character. She couldn't not do this."

Does JGL love pr0n? "Pr0n's fine. I'm aware that it can be hateful toward women. It can be addictive. It can get ugly. But it's only damaging if you allow it to be."
[From Men's Health]
I think it's sweet that Joe wrote this project with Scarlett in mind. He's right to say that she couldn't say no because she obviously didn't. JGL also seems to have a healthy, comical attitude towards pr0n. His main character seems to be poking fun at guys who expect women to behave like the women in pr0n movies. To me, that's the most annoying part of pr0n. You know, the unrealistic expectation that women are supposed to start moaning as soon as the pizza delivery guy drops his pants.
Just for fun, here's the Don Jon trailer again. I usually don't watch romantic comedies in theaters but will make an exception for this film.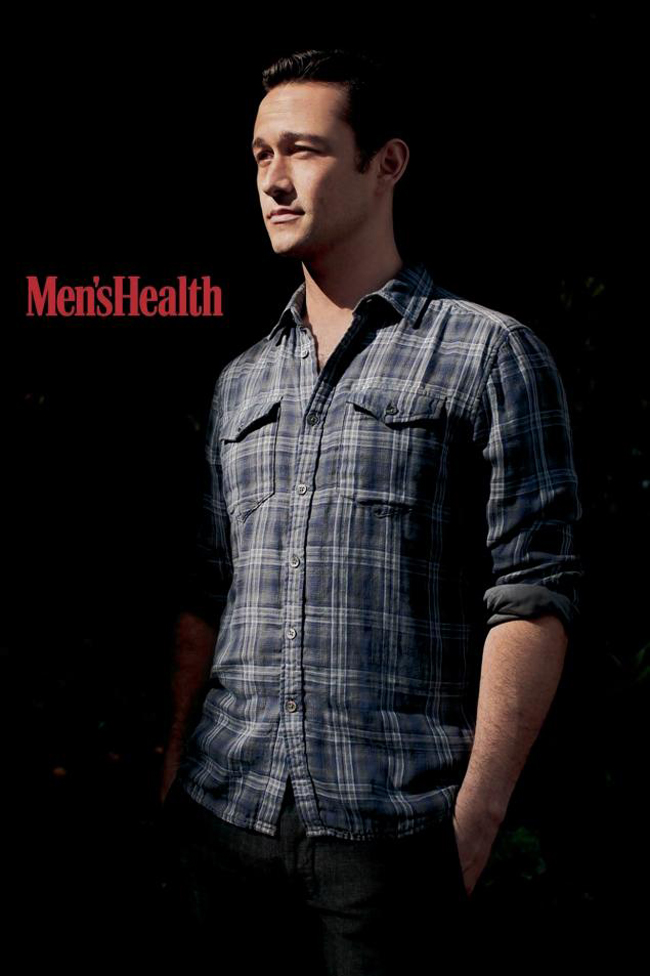 Photos courtesy of Men's Health