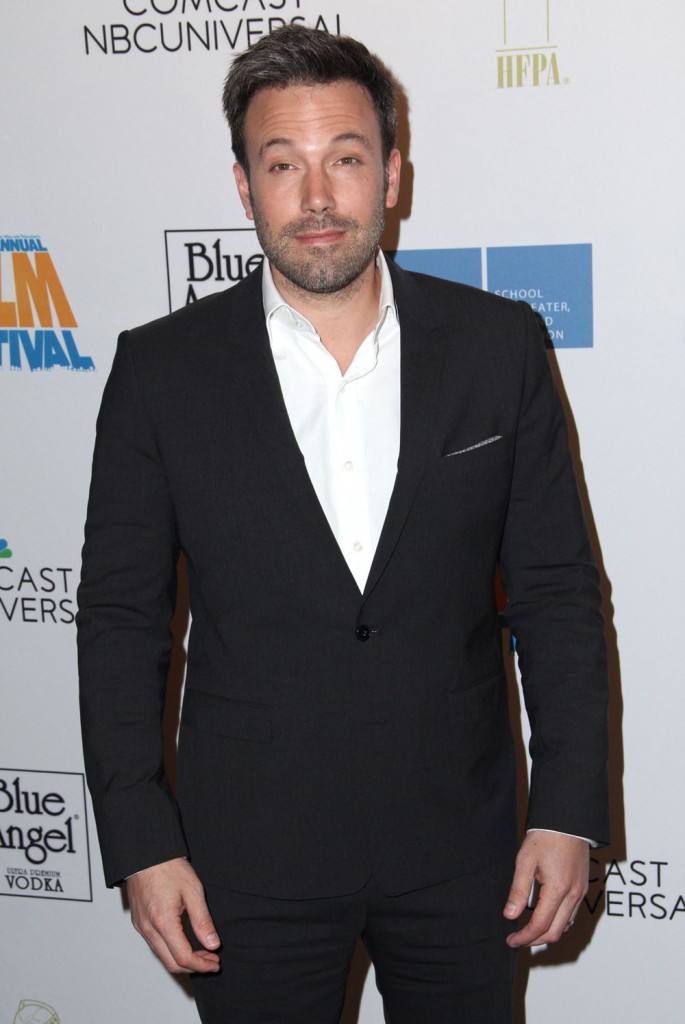 We've been hearing rumors for weeks about casting for the new Batman: Man of Steel sequel. It's a Warner Brothers Batman vs. Superman film featuring current Superman star Henry Cavill and directed by Zack Snyder. The list of contenders for Batman was long and included Gerard Butler, Josh Brolin, Ryan Gosling, Joe Manganiello, Jude Law and Jon Hamm. Ben Affleck's name was floating around somewhere, but I honestly thought that he didn't have a chance. After all, didn't he already do a superhero movie that wasn't well received? It turns out that it doesn't matter because Affleck has been announced as the new Batman. I doubt he can fill Christian Bale's shoes, but I guess we'll see. Here's the announcement from Variety:
The actor will replace Christian Bale as Bruce Wayne in the upcoming untitled Batman-Superman feature for Warner Bros., the studio announced Thursday.

Affleck becomes the eighth actor to play the Caped Crusader, following Bale, George Clooney and Michael Keaton.

"We knew we needed an extraordinary actor to take on one of DC Comics' most enduringly popular Super Heroes, and Ben Affleck certainly fits that bill, and then some," WB president Greg Silverman said in a statement.

Directed by "Man of Steel" filmmaker Zack Snyder, the Batman-Superman feature will open worldwide on July 17, 2015, with Henry Cavill, Amy Adams and Diane Lane reprising their roles.

"Man of Steel," released this past June, has earned over $650 million at the global box office.

"Ben provides an interesting counter-balance to Henry's Superman. He has the acting chops to create a layered portrayal of a man who is older and wiser than Clark Kent and bears the scars of a seasoned crime fighter, but retain the charm that the world sees in billionaire Bruce Wayne," Snyder said in a statement. "I can't wait to work with him."
Variety goes on to say that "at one point Warner Bros. was interested in having Affleck direct the 'Justice League' movie and his participation in this film will now spur interest if whether his casting means a possibility of directing that film." However, Affleck denied the rumors that he had been approached to direct the Justice League movie. Maybe he was playing coy.
I don't know anyone who finds Affleck to be an "extraordinary actor" with "acting chops," but perhaps there's that perception of him in the industry. The Town and Argo were excellent, but that was down to Affleck's directorial skill, not his acting at all. He's definitely decent at "stoic" and "broody," so maybe he'll do the role some justice. Or maybe he'll be a one-off like Clooney.
I'm confused by Affleck's career trajectory, however. Wasn't he aiming for an actor/director career? He just won the Oscar for best picture and now he's going back to being an action hero. That already turned out poorly for him.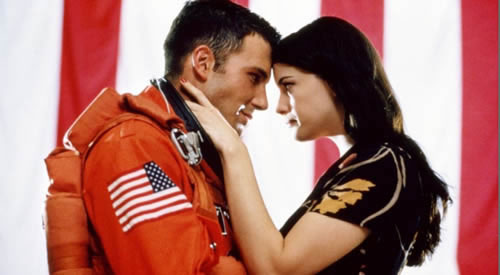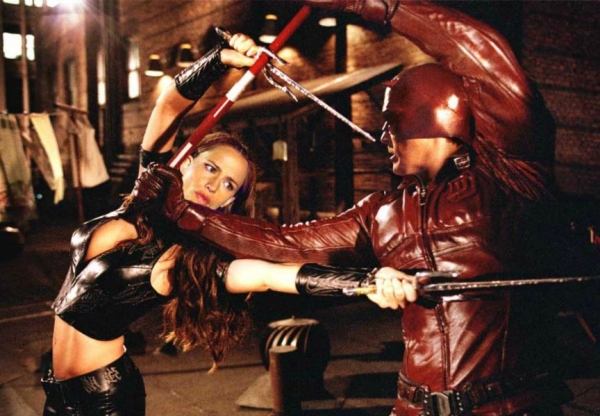 Here's a very amusing image of a potential Robin, thanks to Schultzybaby on reddit.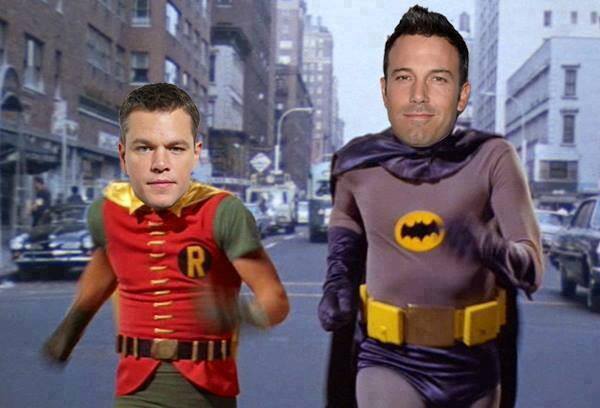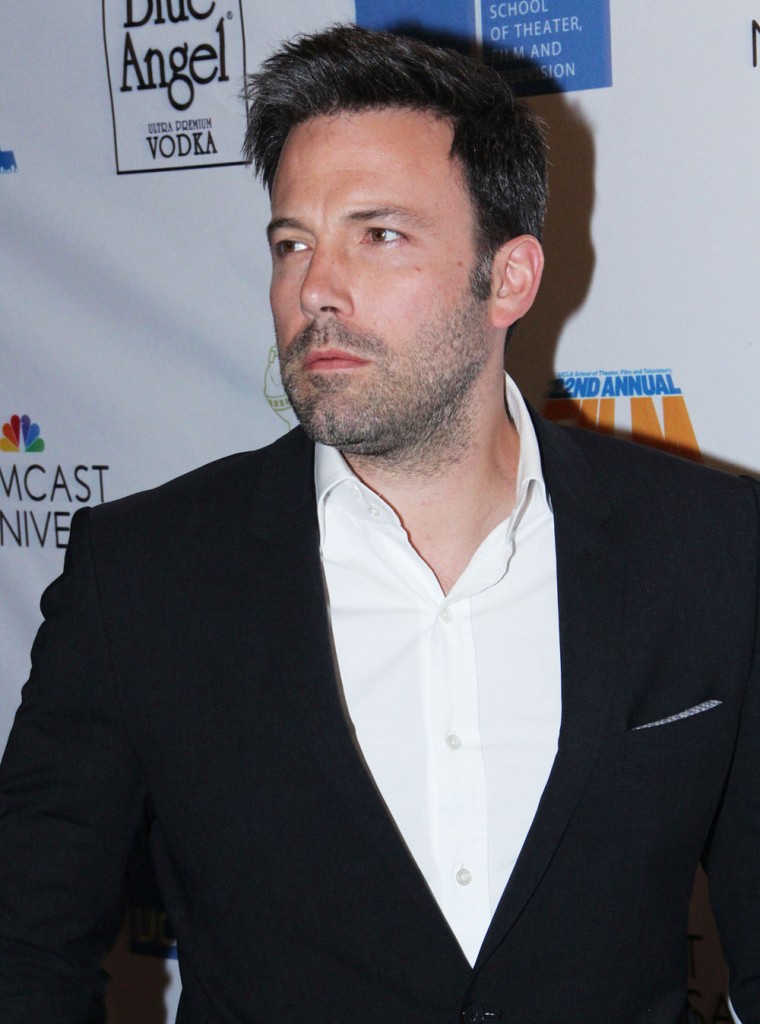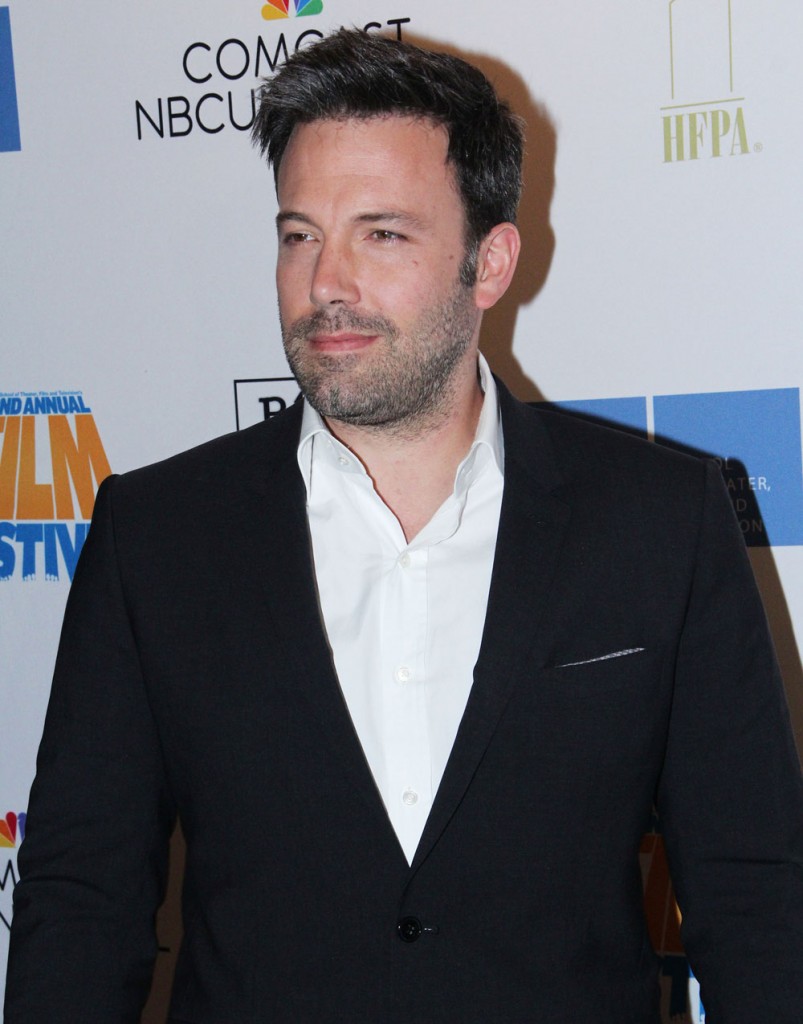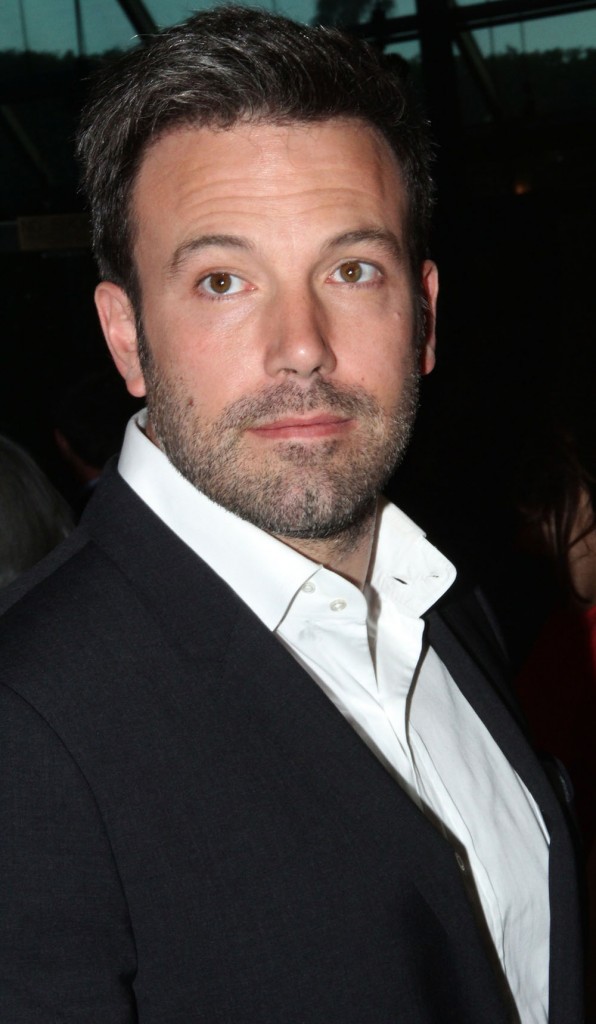 photo credit: WENN.com