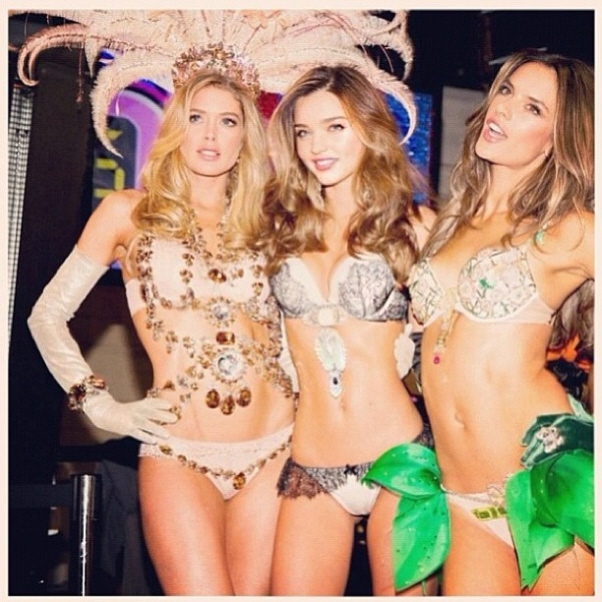 Does Miranda Kerr Photoshop pictures of herself? That's the question everyone is asked this week, after Miranda posted a photo of herself from 2012 with a dramatically downsized waist (that's the header photo in this post). Unfortunately for those eagle-eyed Kerr-loonies, people quickly pointed out the original photo was from Vogue and a side-by-side comparison was made and now everything thinks that Miranda is sitting in her Photoshop Laboratory, editing and Photoshopping images of herself so she'll have the thinnest waist ALWAYS. Here's the original photo: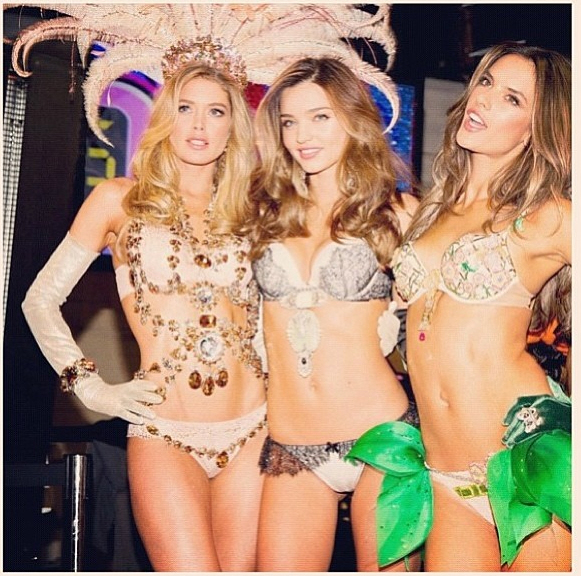 See the difference? Yeah. So, Miranda took the Photoshopped image down from her Instagram and re-posted the original image. She explained the situation:
Hi guys, here is the original VS image! When I re-posted the photo this week to support the girls I screen grabbed it off the internet when I was working in Japan. I had no idea it was photoshopped. All good intentions- sorry for the confusion and congratulations to the girls for such a great show! ❤
So, was this just an innocent mistake? Again, the people who follow the social media pages of all of these models don't think so. According to The Daily Mail, it was The Fashion Spot (an epic fashion/modeling/editorial forum) commenters who first noticed the situation. One commenter even claimed that Miranda has consistently Photoshopped images of herself over the years and posted those altered images to her social media pages. The reason I think this situation is particularly sketchy is because only Miranda was altered – Alessandra Ambrosio and Doutzen Kroes were not altered whatsoever. So, is this who Miranda is? She's the model who Photoshops her own photos so that she looks the most wasp-waisted of all?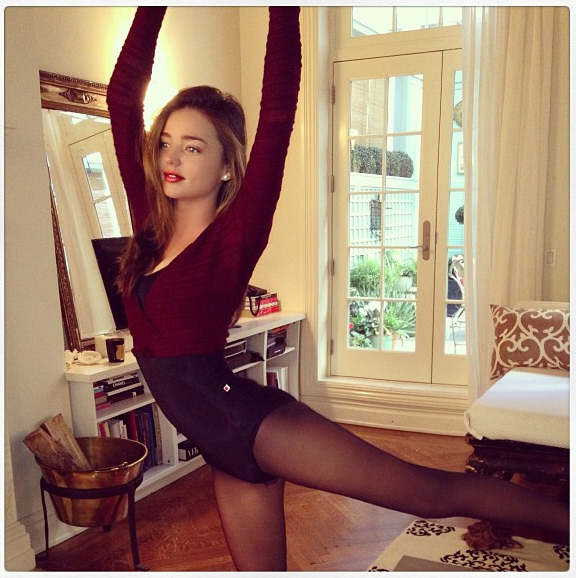 Photos courtesy of WENN, Miranda's Instagram.