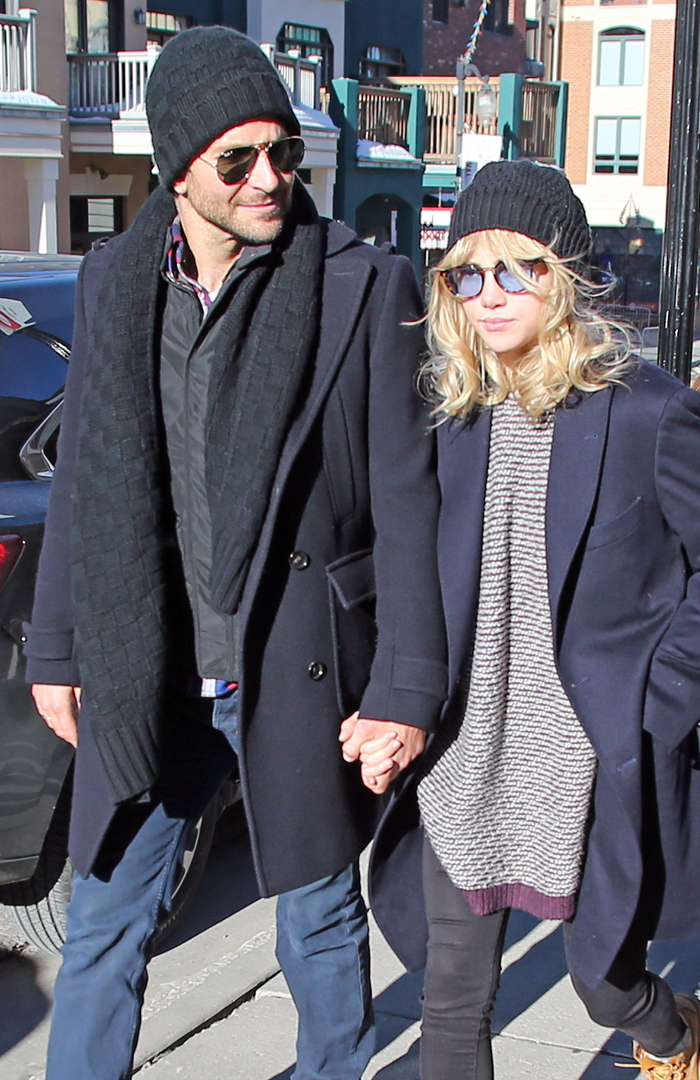 These are new photos of Bradley Cooper and his 22-year-old girlfriend, Suki Waterhouse, at Sundance. Coop was one of the hot guys of the SAG awards. It was a very odd night for BCoop (who is often weird without any outside help). Before the show even started, a Ukranian journalist named Vitalii Sediuk ran up to Bradley and hugged the BCoop crotch on the red carpet. Sediuk is becoming famous for such stunts (he terrorized Adam Levine and Adele at last year's Grammys). Then Suki sat on his lap during the ceremony. Their PDA seemed a little over the top, right? Suki had her own chair but chose her boyfriend's lap.
What I'm really here to talk about today is the craziness that happened in the press room. American Hustle ended up taking the Best Acting Ensemble award. Bradley spoke for the group while accepting the award. His speech was direct and to the point. So it comes as a great surprise that he acted like a whiny pants backstage in the press room. Dude walked offstage right in the middle of the questions. Here's the video, and we'll discuss:
Okay. So there's a fair amount of Jennifer Lawrence potty mouth in that video too. She seemed really frustrated when BCoop disappeared and didn't handle it well. JLaw usually takes a shot before hitting the press room at awards shows. We already saw the weird faces she pulled, so I am assuming she and her armpit vagina were a bit tipsy. Michael Pena was also a tool to the journos during. In all their defenses, the questions asked were really lame. That happens sometimes, and they all need to learn to recover better.
Only Amy Adams handled the affair in a gracious manner. Amy's such a pro. The rest of them acted pretty rude, but I think BCoop's behavior was the worst. He seemed a little bratty, maybe because Amy answered the question he wanted to answer. I don't know. Also: where the hell has Christian Bale been lately? He skipped the Globes too.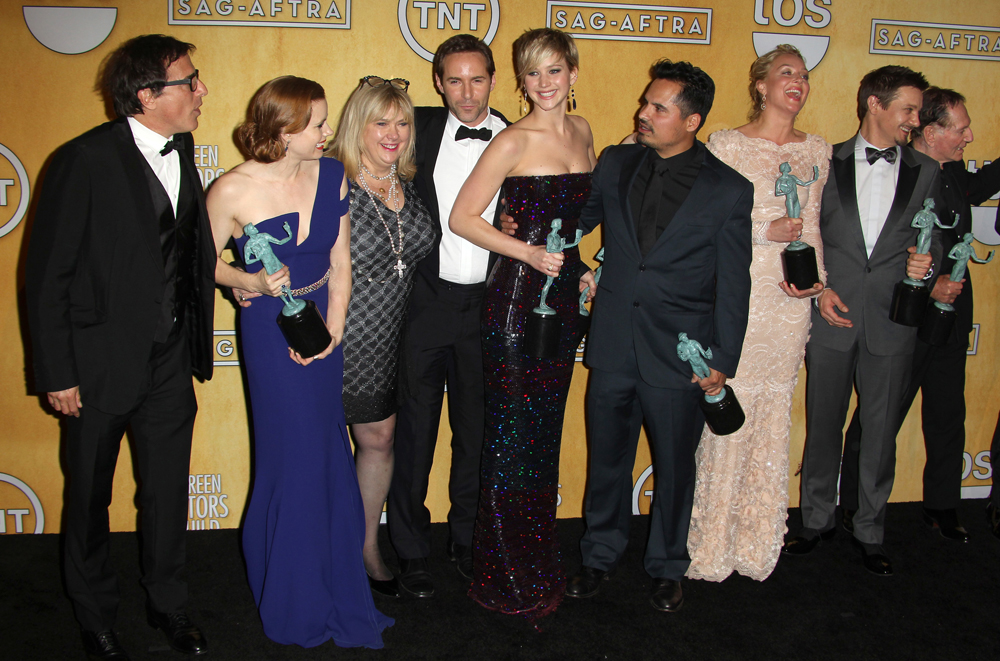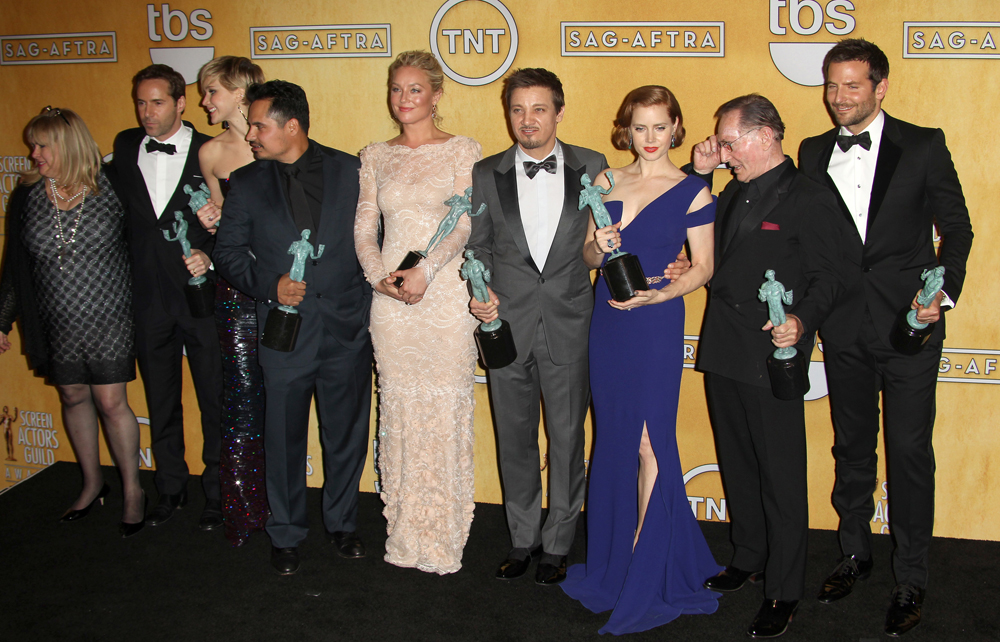 Photos courtesy of WENN