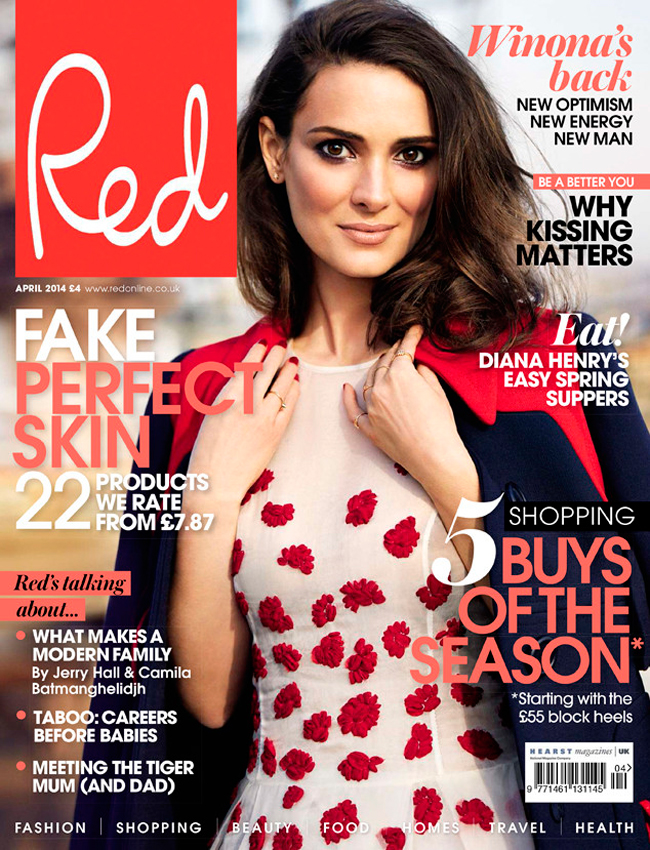 Winona Ryder covers the March issue of Red magazine. I think she's promoting the UK release of Turks & Caicos, a tv movie that stars Helena Bonham Carter, Ralph Fiennes, Bill Nighy, and many more. I'm just glad to see Winona on a cover no matter what she's doing. Red is pulling the comeback card with its caption, which Winona will not appreciate. She's been "back" for years now.
Winona looks positively ethereal in this shoot. She's still a bit gothy with the eye makeup, but the styling here is very mature and grown-up. I still cannot believe she's 42 years old, which makes me feel really ancient. Winona discusses more stuff about how she loves getting older. She's already "psyched to get older" and "proud of the little bit of traffic" on her forehead. Now Winona adds that we should all aspire atowards Native American attitudes towards aging. She also reveals that some of her Oscar dresses only cost $10! I love this:
Her '80s image: "The 1980s was the era of the blonde cheerleader. The description of my character in the first few movies I did was always 'nerdy,' but I liked that, it was way more interesting."

More on aging: "[Native Americans] have this incredible respect for their elders — it's like the older you get, the more awesome you are. I'm hesitant to say this because I don't want to knock anybody who's done it, but the whole thing with plastic surgery…When you're around people who celebrate age and respect every line for telling a story, it's beautiful. I wish there was more of a celebration of getting older. When I do magazine shoots, people always say, 'Oh, she doesn't age,' but I have the best make-up people and photographers. I don't look like that every day."

Helen Mirren is her landlord: "She and Taylor Hackford have this mansion and I rent a little cottage in the back. If I'm having a problem with the house, she'll come up and fix it. She is everything you would hope she'd be: wonderful, warm and funny. I had to tell her I love Prime Suspect so much that, for 10 years, I stayed in hotels under the name DCI Jane Tennison."

Her personal style is thrifty: "Most of my wardrobe is vintage and I've worn dresses to the Oscars that I got for $10. At Sean Penn's last Haiti gala I wore this vintage dress that I'd worn to a film premiere in 2005. I know that's kind of a no-no in the fashion world, but why wear something just once if you love it?"

Her 30s were rough: "I went through stuff that I probably should have gone through much younger, but I had spent my twenties working. Even when I was the right age for older roles, people thought of me as being younger. It was tough because I'd had so much success in my early twenties."
[From Red Online]
I think it's very cool that Winona is repurposing some of her "old" red carpet looks (like Keira Knightley with her wedding dress). Of course if everyone repurposed dresses, we'd have almost nothing to talk about with the Oscars. I think my interest in repurposing is geared more towards everyday looks. Even when someone is rich, it seems like a real waste to competely toss out a wardrobe for a new season. Unless they're donating the clothing, which makes sense. I do want to know which Oscar dresses only cost $10. Winona should do a full reveal.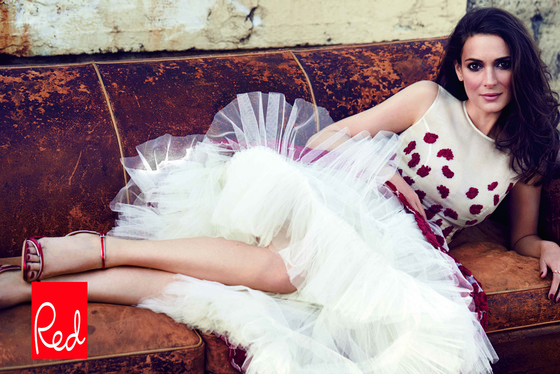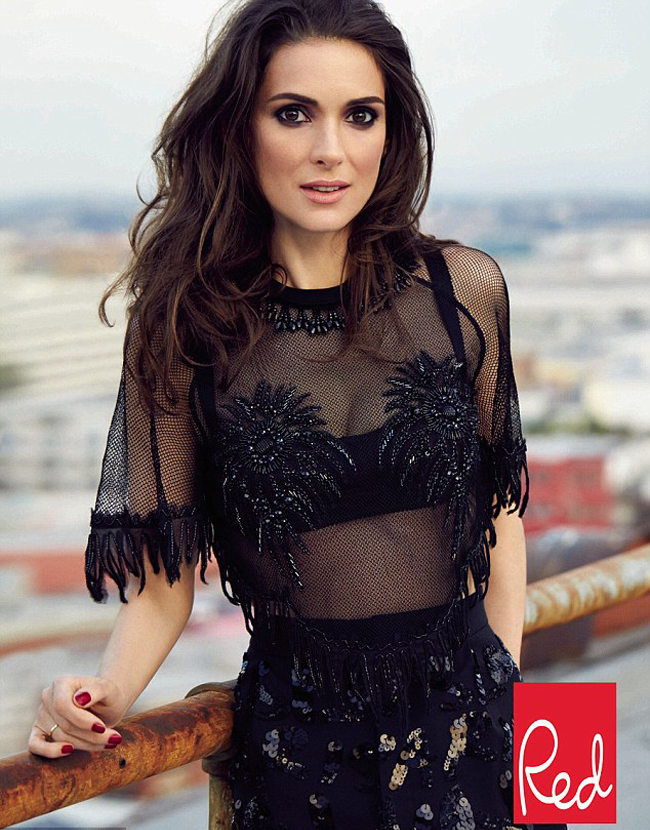 Update by CB: Here are some throwback photos of Ryder. I know one of them is technically from The Golden Globes, not the Oscars, but I couldn't resist.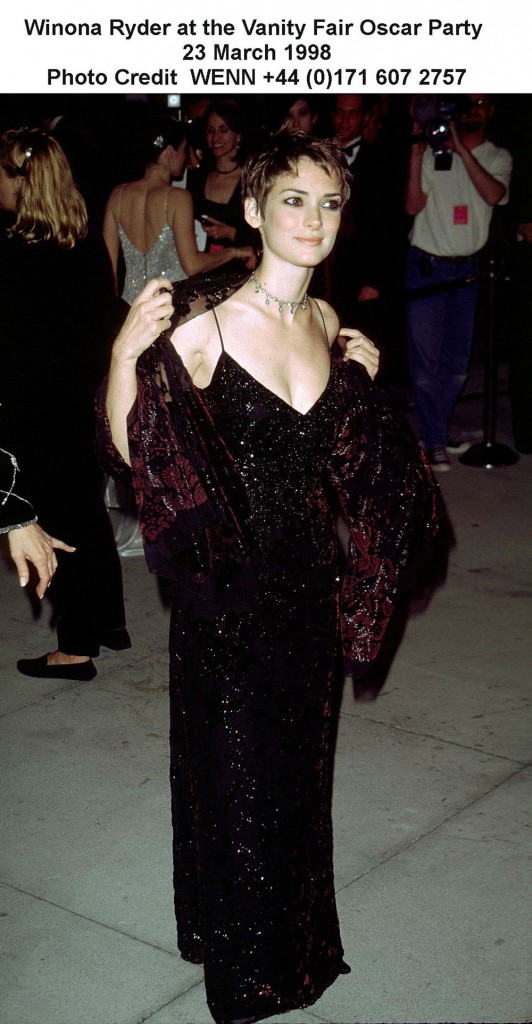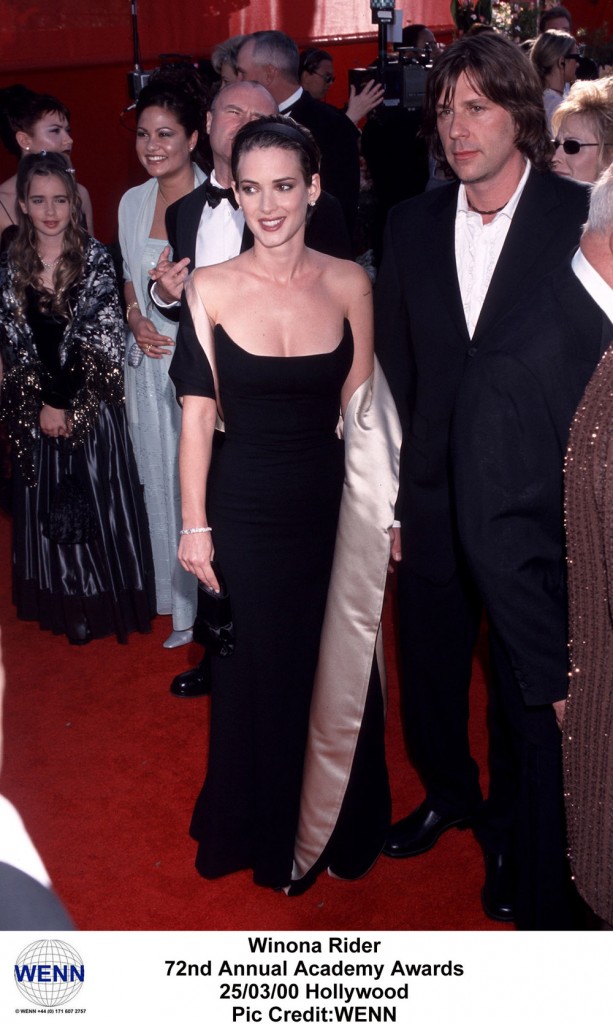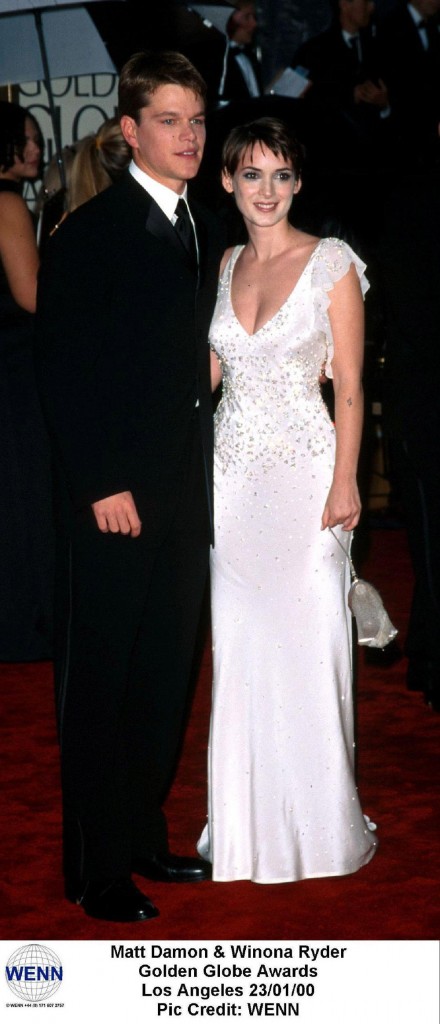 Photos courtesy of Red magazine