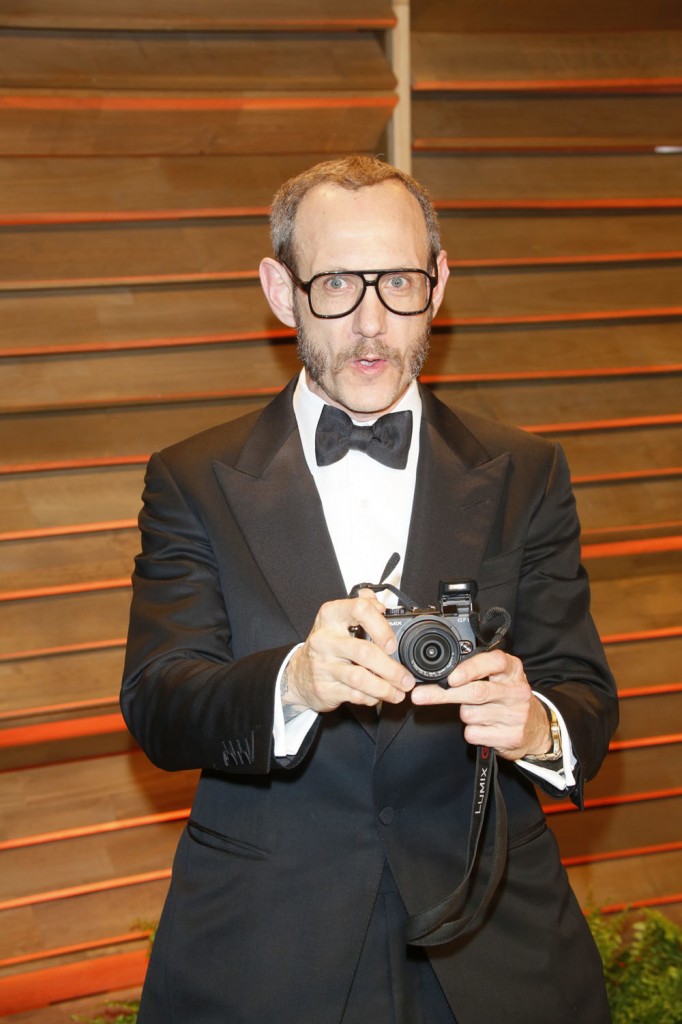 I've spent many posts here at CB detailing the disgusting antics of "fashion" photographer Terry Richardson. See this post for a primer on him. Many people only became aware of Terry after he directed Miley Cyrus's gross "Wrecking Ball" video. Terry was soon called out for his stable of near pr0nographic images. Petitions circulated to ask magazines to stop hiring him. Terry lost a lucrative ad campaign, but otherwise, his business continued as usual. Jezebel has also been holding the fort on Terry coverage for a long time. If you don't know who he is, go here (NSFW language) to find out why they call him "the world's most f—ed up fashion photographer."
Terry's studio is notorious for being a hotbed of predatory behavior. Whispers have run rampant about how he convinces young models to disrobe, and he often gets naked himself. Terry uses his power to make these girls feel like they have no choice. I've often wondered what would happen if more models told their stories like the one in the Jezebel post. One of them has decided to do so. She described her 2009 experience with Terry on Reddit a few days ago. The post was anonymous (which is why we didn't cover it at length – Kaiser briefly mentioned it yesterday) and has since disappeared. Now the model has gone on the record with her story. Her name is Charlotte Waters, and here is a current photo of her.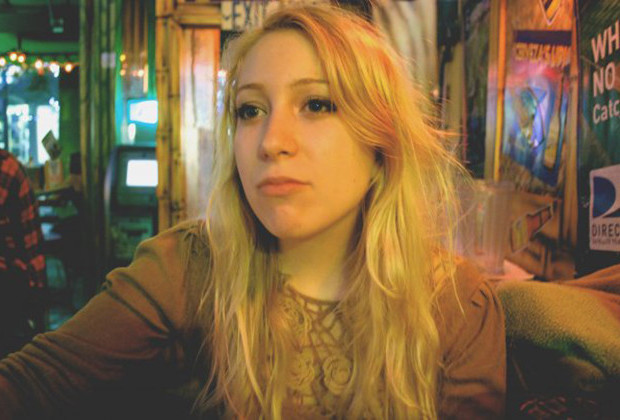 Charlotte no longer works as a model. She says her experience with Terry has affected her entire life. She fled NYC and is now a 24-year-old nurse's assistant in LA. Charlotte told her story to Vocative, and it is VERY graphic and disturbing. We can't post the sexual parts of the encounter, but you can read them here. Here's some excerpts about her reaction to what Terry did on that day:
Why did she come forward?: "A few weeks ago, I started seeing a lot of articles about Richardson and his behavior that my friends were posting on Facebook. And I was like: 'I know exactly what these people are talking about!' But the articles were all very vague and about rumors, so I wanted to say,'"Hey, I've experienced this first hand. These aren't just rumors.' But I wasn't sure I wanted to come out about this very embarrassing thing I did, so I was just sitting on it for a while. And then I realized that what happened to me is something that has happened to other people and will likely continue to happen until his dick falls off, so I have to say something. I did it through Reddit because I could do it anonymously, and that seemed like a safe way to start."

After the encounter: "I was just sitting on the couch, and I was very quiet. I was in shock and utter disbelief. I think they could tell that I was in shock. It seemed like they had done this a million times. Terry Richardson was standing across from the couch, and he asked, 'So do you have a boyfriend?' This was the first personal question he asked me. I told him yes because I did have a boyfriend at the time, and he was like, 'Oh wow, I'm so sorry! I always mean to ask that first.' He was smiling while he was saying this, too, and he looked over to his assistant and said, 'Oh damn, I always mean to ask that first.' And then she was like, 'Oh, we should have asked that!' It was a complete slap in the face. That's the only way I can describe how that felt.

"I just wanted to get out of there. I don't really remember much after the shoot, but his assistant wanted to leave with me. We went down and got a cab, and she said she had to go somewhere in the same direction I was going and that she would pay for it. When we got in, she started trying to comfort me. She kept telling me that I was a really strong girl, and that I'm really cool, and that it's so good that I can handle that sort of thing. Looking back it was obviously her attempt to make me feel like what I did was a good thing and what happened wasn't bad. I was just sitting there quietly letting her talk to me, and then she got out about halfway on my way to Brooklyn.

"That night I went home and told my roommate about it. I was completely shaken by it, but I was definitely taking responsibility for what happened. I blamed myself. I kept thinking, Uh, why did I get myself into that situation? And I also had a stomach infection that had been going on for a few days, so I felt pretty sick and kind of weak. Later that night I started dry heaving, and then I really started falling apart. I started freaking out and called my mom and my older sister. At the time I just thought it was just because I had been sick, but looking back, I realized that I was having a full-blown panic attack. I was sitting on the bathroom floor feeling like I was losing control of my body. My arms went numb, and I felt like I couldn't breathe. So then my roommate called an ambulance, and I ended up in the emergency room, and my mom drove down from upstate to take me back home."
[From Vocativ]
Charlotte said she doesn't want to get anything out of telling her story, but her friends and relatives convinced her that telling the story would empower her. She is still considering pursuing charges with the NYPD, but they already told her that Terry will go free because she didn't say no.
I think no matter what, Charlotte has done a truly brave thing by coming forward and putting her face out there. Other models will hopefully follow suit. There are others. Many of them. They are out there, and they are paying attention.
Here's a photo of Charlotte in 2009 around the same time she "worked" with Terry.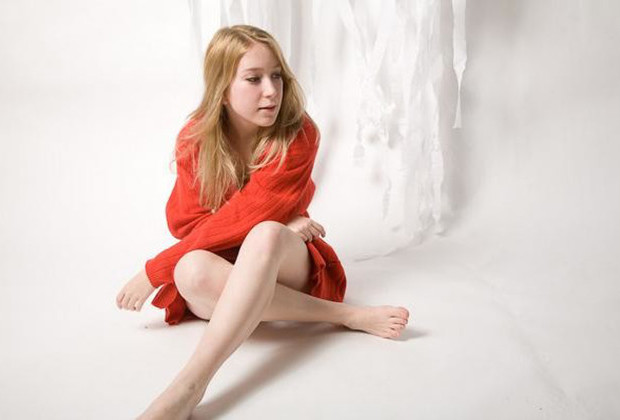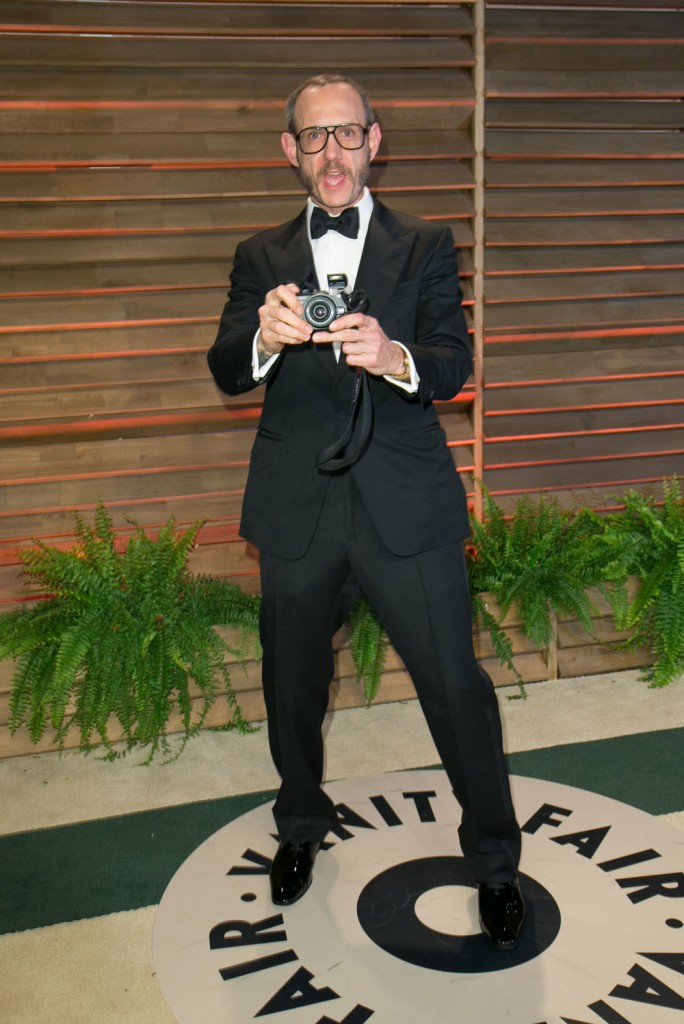 Photos courtesy of Voactiv & WENN