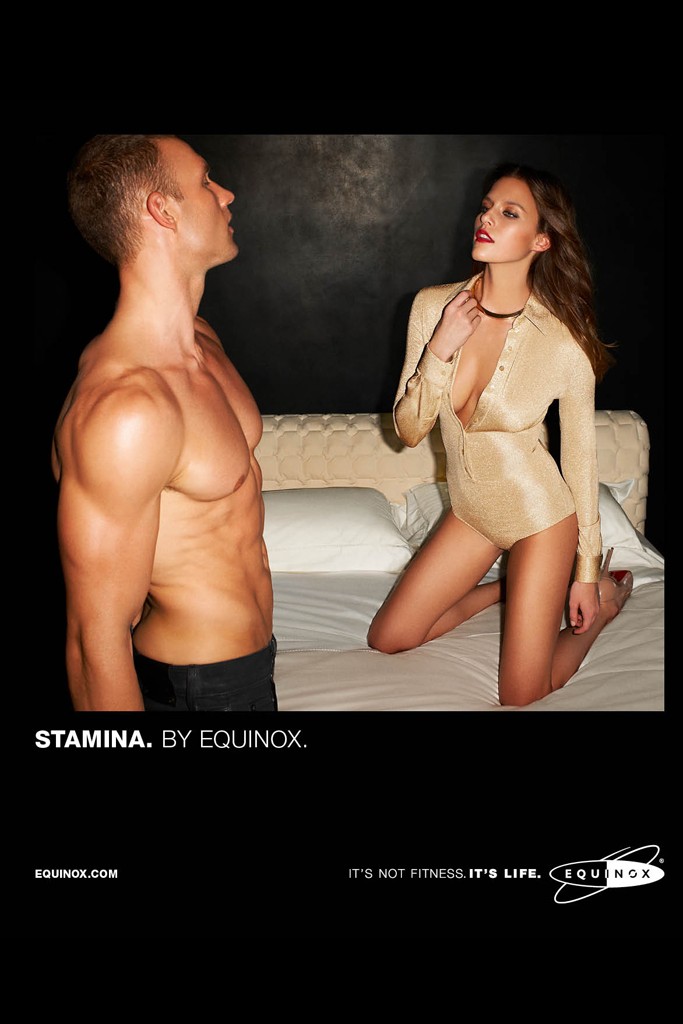 You're looking at images from Terry Richardson's third campaign for Equinox gyms in New York City. Would you ever guess this was an ad for a fitness facility? It looks more like a campaign for Axe body spray or a nightclub ad. When the campaign surfaced, WWD diplomatically described it as "zero[ing] in on well-chiseled women and men in provocative nonathletic scenarios." That's what we all want in a gym, right? In addition to the ads at the bottom of this post, I saved this one for special mention.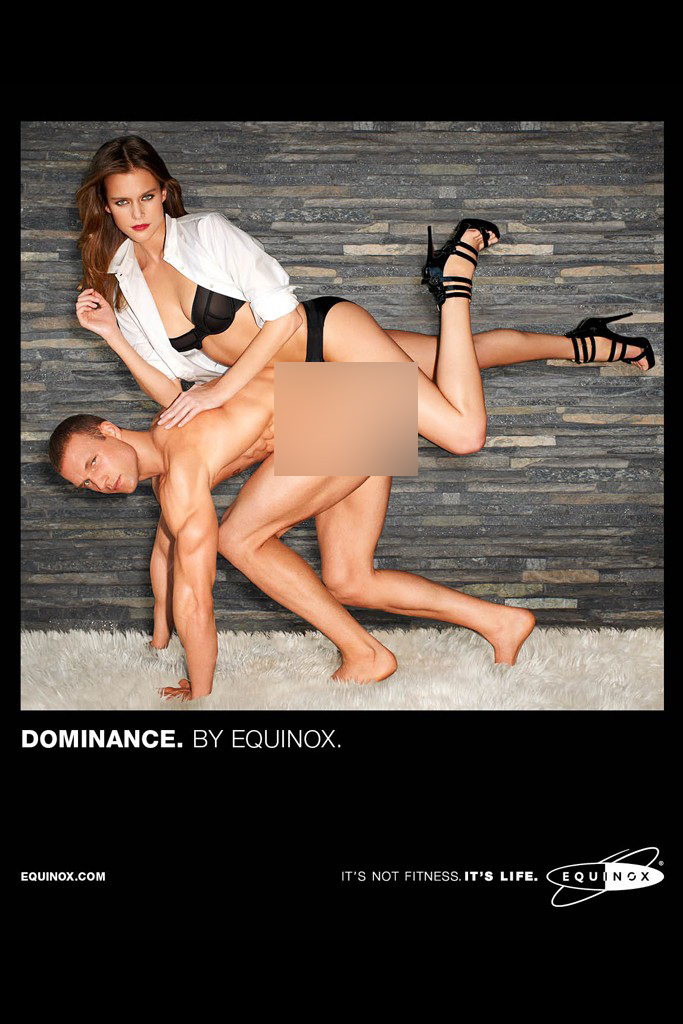 This ad says, "Guys, if you work out at Equinox, you'll soon be able to nakedly benchpress a scantily clad hottie too. Then she'll have no choice but to dominate you in the bedroom." Pure Terry.
Well the fun had to end sometime. Terry's always been a creep of a photographer, but with the rise of Miley Cyrus' "Wrecking Ball" video, people are starting to notice just how pervy he is. Petitions have circulated asking brands and magazines to stop hiring him. One such petition may have done the trick with Equinox, which has chosen not to work with Terry again. They are going in a "sportier," less sexy direction. Thank goodness:
Terry Richardson's controversial flesh-baring, sexually charged ad campaign for high-end gym chain Equinox is being scrapped in favor of a sportier new look.

Page Six has exclusively learned Equinox hired world renowned ad agencies Wieden+ Kennedy New York and R/GA to devise an energized new luxury fitness focused campaign, which sources tell us includes an estimated $8 million contract with R/GA to overhaul Equinox's digital platform and its blog, Q.

Equinox creative director Liz Nolan confirmed to us in a statement: "We worked with Terry Richardson for three extremely successful campaigns. The natural point has now come to explore a fresh direction, and we're really excited to launch a provocative new brand campaign in January 2014."

Equinox has become known for its edgy marketing in years past with fashion photographers Steven Klein, Gilles Bensimon and Ellen von Unwerth shooting campaign images.

Famed lensman Richardson shot the campaign for the past three years, and drew criticism for depicting uber-skinny female models in body-baring clothing with male models in suggestive positions. Women have also been shown draped between the legs of male models — but never photographed doing any real athletic activity.

In July, one image of a model wearing a skin-tight Herve Leger-type dress while on all fours on a pool table was called "sexist" by a group called Sexism Matters, which started a change.org campaign to have the billboard removed from outside of its Bethesda, Md., location.

"Our daughters and sons walk by the billboard outside Equinox Gym every day," the petition read. "They see a woman in a degrading sexual position . . . This is somehow meant to advertise for a fitness facility." The billboard was eventually removed.

Richardson has since moved on to shooting other models, including Miley Cyrus, whom he directed in her controversial "Wrecking Ball" music video.
[From Page Six]
This is fantastic news for anyone who is familiar with Terry's antics. His teamwork with Miley may have brought him even more notoriety, but it will come back to bite him too. Hopefully celebrities will follow suit in dumping Terry as well. I can't wait.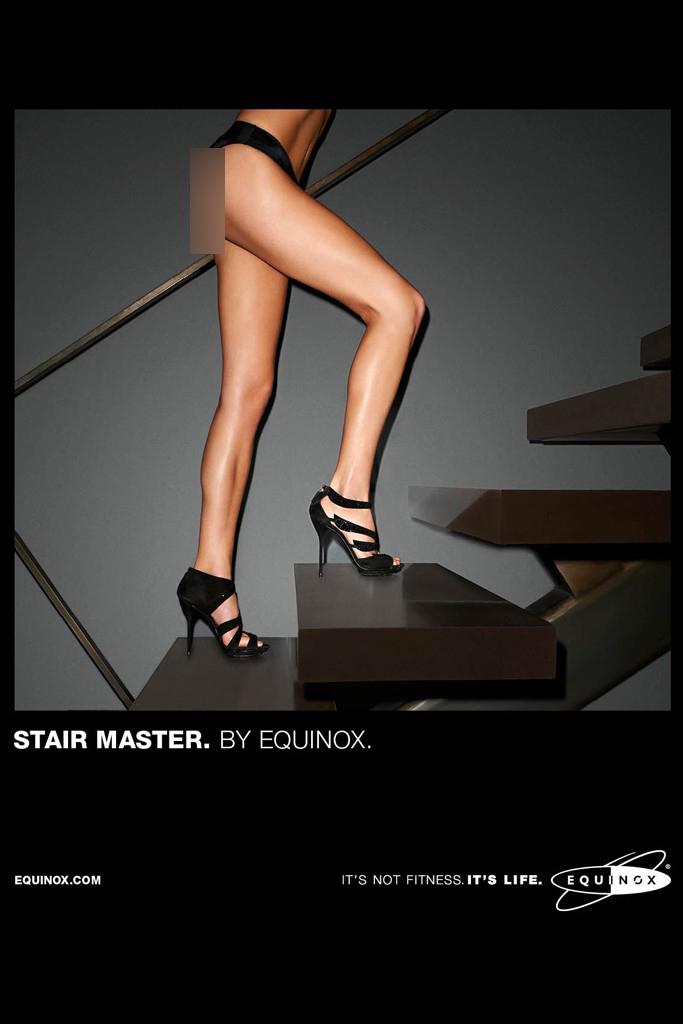 Photos corutesy of Equinox and Terry Richardson's revolting diary