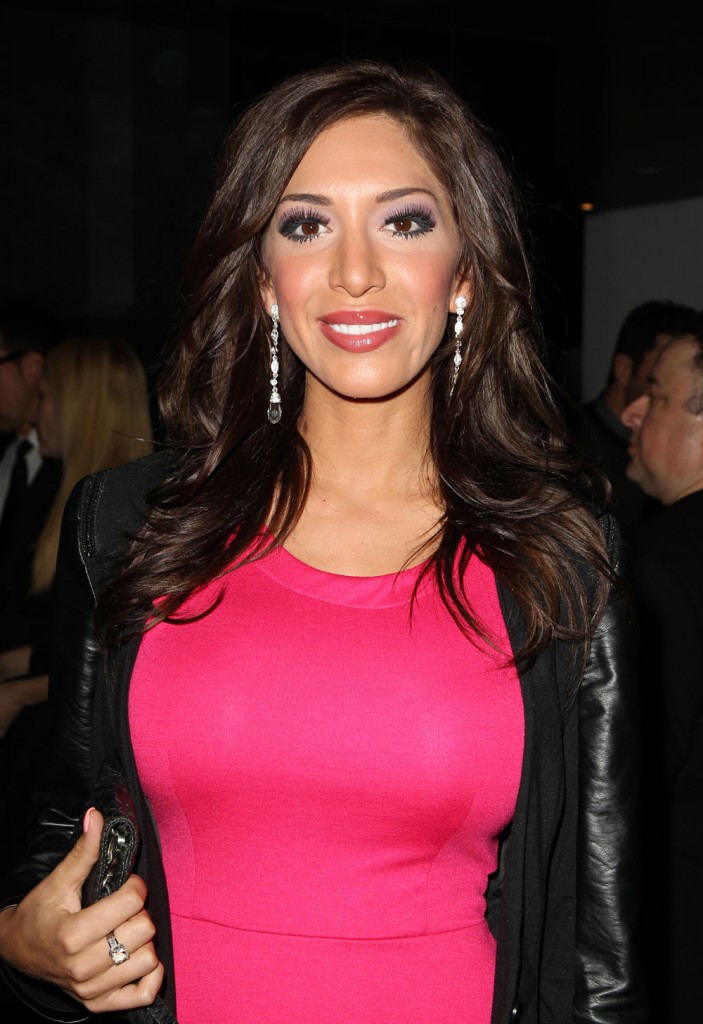 MTV is planning a reunion show with the reality star once-teen moms who helped found the Teen Mom franchise. That includes formerly incarcerated Amber Portwood, who seems to have turned her life around, and the relatively stable ones: Maci Bookout and Catelynn Lowell. It also includes the ubiquitous combative Farrah Abraham, who launched a career in hardcore porn that she tried to play off as a mistake. Farrah is everywhere these days, she's getting plastic surgery, she's frolicking topless, she's on Couple's Therapy without a fake boyfriend, she's putting out another 'adult' film, and she's attempting some sort of music career that makes Heidi Montag sound like a virtuoso.
So it seems understandable that Farrah's co-stars don't want to be associated with her and are reportedly boycotting the Teen Mom reunion show unless she's dropped. Here's the story:
But before producers can start filming a reunion, Portwood, Lowell, and 22-year-old Maci Bookout (whose special ran last summer) are demanding that two-time porn star Abraham be axed from the reality series. "They don't want their kids on a show where someone's talking about sex toys," the source explains.

MTV is taking the request seriously. "They would definitely consider dumping Farrah to get the other girls," the insider tells Us. Click here to see Farrah Abraham's recent topless beach pics.

Abraham, nevertheless, remains unaffected by her former costars' demand. "I have my own life," she tells Us.
This isn't some kind of mean girl situation where Farrah is being ostracized for choosing a career as an adult entertainer. Farrah can't open her mouth without lies spilling out, she's full of drama, and she's constantly fighting with her "haters." She more than deserves to be shut out of the show that made her famous. I'm sure she's had personal issues and unsettled beefs with most of her former co-stars too.
See how long you can listen to Farrah's new "song," "Blowin'" I lasted a whole minute.